Bring on 2021!
Connecting people, to learn, network, and grow, is essential to the transformational learning experience UW's MBA program aspires to deliver. While it has been challenging to offer those connections due to the pandemic, I can honestly look back at 2020 and be proud of what the A.C. Nielsen Center has accomplished for our students, alumni, and industry friends. Our fall newsletter has a nice list of some of the activities we did this year in the Center Updates section but I will add a few more.
Unfortunately, we had to cancel some exciting events – the Summit in October, of course, but also the Tech Trip and off-site External Advisory Board meeting in California back in March. Planning the California event was especially exciting as we were partnering with Board company, Adobe, EAB representative, John Copeland, and local alumni, to provide an industry conference type of event intended to welcome all area marketing alumni and industry guests to a day of learning. We were optimistic this innovative event would help satisfy students' growing interest in the technology industry. We hope to try it again someday.
In November, we hosted our first ever Alumni Zoom! The goal was mostly social – to connect alumni with each other, the Center, and most importantly, our students. We had over 50 people on the call – it was fun to see so many familiar faces and family members (fur & human ones alike!). Thank you to all who participated and we will host another in spring semester 2021. Stay tuned for more on that!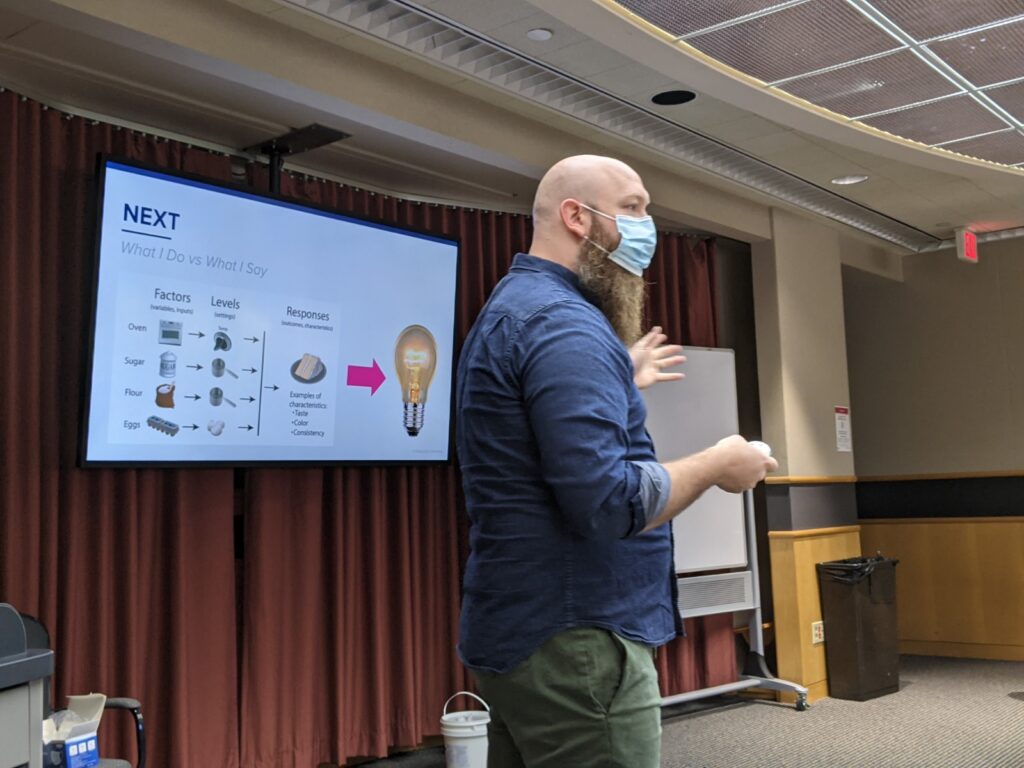 Just today I finished up grading for the fall semester coursework. One of the final deliverables is a student reflection paper on their experience. I always enjoy reading the depth of awareness students obtain when they articulate the full scope of what they learned and practiced. It is such a pleasure to be able to witness their growth. Thank you to each of you that helped with their learning experience through 1:1 calls, mock interviews, classroom guest speaking, etc. We are lucky to have so many of you offer your support!
As you know, we couldn't do any of this without the amazing financial gift of the Nielsen family 30 years ago – but their endowment only covers about 50% of our annual budget. Your donations, and often corporate matches make a very real difference in the A.C. Nielsen Center. Thank you for your contributions! Hopefully you know that currently your donations being matched 100% by a generous matching campaign. You can donate to the A.C. Nielsen Center directly through this link. Thank you so very much.
We're all hoping that 2021 brings more health and happiness to everyone and I want to wish that specifically to you and your family. We are so glad to know you and have our connection. Thank you for keeping UW and the A.C. Nielsen Center in your lives.
All my best & On, Wisconsin,
-Kristin
---