Participating in a student led club or organization in the UW-Madison MBA program is a fantastic way for young professionals to pursue their passions or interests outside of the classroom setting. With 19 different clubs located inside of Grainger Hall, there is something for everyone – as they sponsor speaker events, networking lunches/dinners, or even cash prize case competitions! Not only does organization participation make for great conversation around a resume come interview time, it creates long-term connections to other like-minded students and alumni that can positively impact career growth. Let's briefly zoom in on a few different clubs to discover the types of events they've been putting together and showcase the various impacts they've had on the student body.
One of the biggest differentiators of the Wisconsin MBA experience is the celebration of cultures from all across the planet. The Graduate Multi-Cultural Business Association organized a talent show for folks to put on display their unique skills that may not always be as appreciated in an accounting, economics, or marketing class. It was an entertaining night of Bollywood dancing, stepping from legacy Divine Nine, solo singing, and presenting from 1st Year MBAs who have traveled to Wisconsin from all around the world. Representation for cultures ranging from Japan, India, Columbia, Vietnam, and even rural America were all applauded! Club leader Renita Clayton said of the evening, "It's so great to be surrounded by people who add to your life and remind you of the importance of diversity".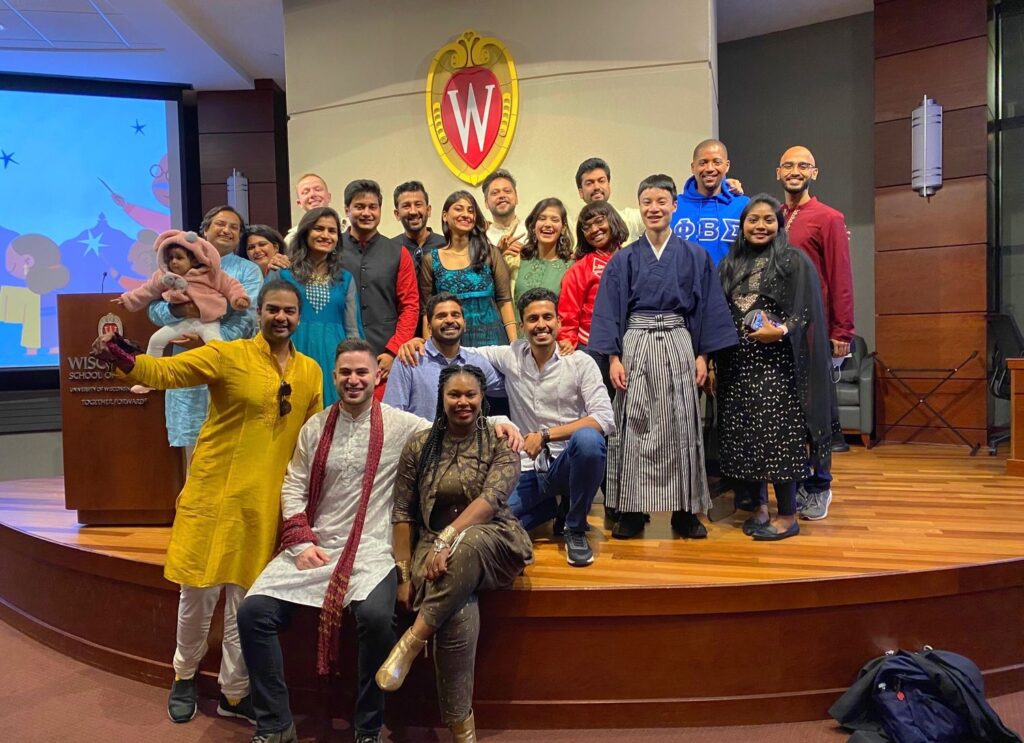 The Real Estate Club's third meeting of the Fall 2021 semester had another huge turnout. It continued their theme on alternative asset classes to help students expand the way they think about real estate. They were joined by Thomas Zale, Vice President – RE, of Northwestern Mutual to discuss manufactured housing. From a broad overview to a deep dive in current projects, Tom shared great insights on this particular asset class. Club President, Aishwarya Leen, highlights that the club officially had over 310 industry professionals, alumni, and student members join them for the session – making it their biggest cohort ever!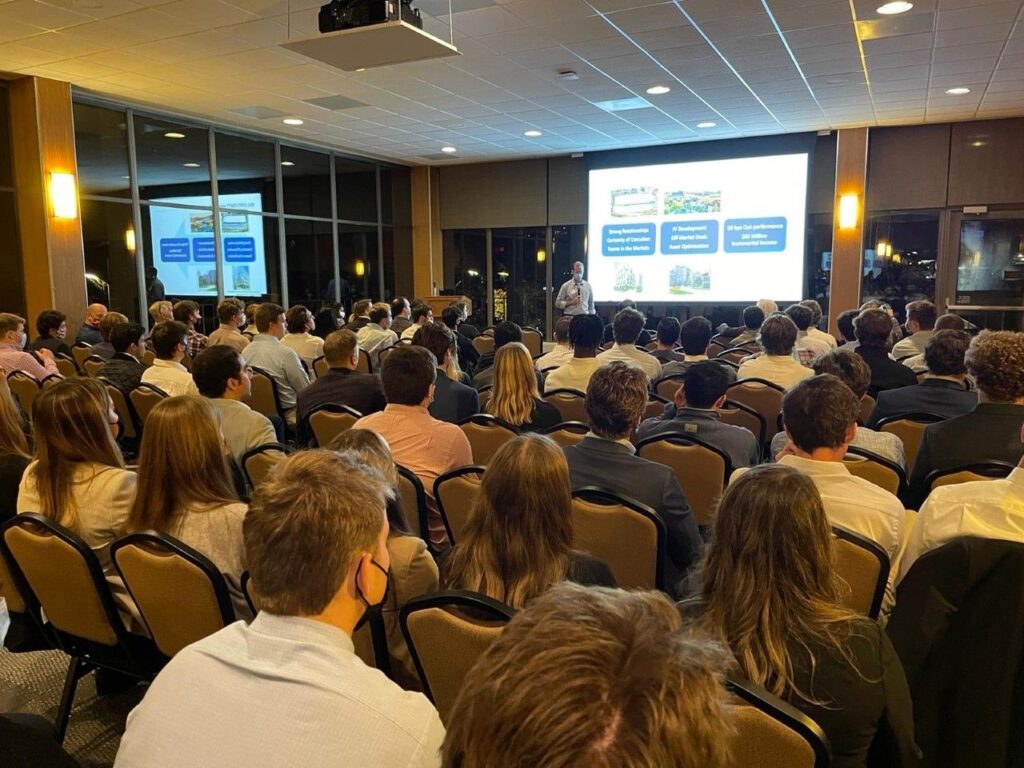 Question & Answer Panels of peers are a popular way to share out experiences to club members who are trying to learn from others' perspectives. The Data & Analytics Club held a panel of six 2nd Year MBAs to understand how big data and data-driven decision-making have taken over corporations and how it shaped their internship experiences past summer. For example, Gladis Guerrero Gee spoke about her Strategy and Insights role, specifically how she formulated launching new products and testing customer demand for these products. Illustrating how analytics can be leveraged across all internal teams. Masuma Zulfakar demonstrated how an HR intern could build hypotheses and leverage data around what potential employees are looking for when choosing between competitors. Pranav Reddy emphasized this evening was incredibly popular with the WSB's new MSBA program students, helping spread knowledge and interest outside just the MBA program.
Whether it's Net Impact focusing on sustainable and ethical business practices, Veterans Club connecting military to future civilian opportunities, Joint Venture uniting spouses or children of MBA students, or the Food and Wine Club exploring Madison's great restaurant scene; there is a student led organization inside of the Wisconsin MBA program for everyone.
---