The Weikel Speaker Series is a gift bestowed on the Wisconsin School of Business MBA students through alumni support. It allows UW-Madison students to interact with business leaders up close in a way that creates a mix of respect, wonder, and awe when those leaders share their stories and insights. To promote an inclusive environment for networking, the Full-Time, Evening, and Executive MBA programs are all invited. As the effects of Covid-19 continue, face masks were required along with business casual attire. These masks did not dampen the mood as they allowed us to safely gather in the Plenary Room with impactful and inspiring thought leaders.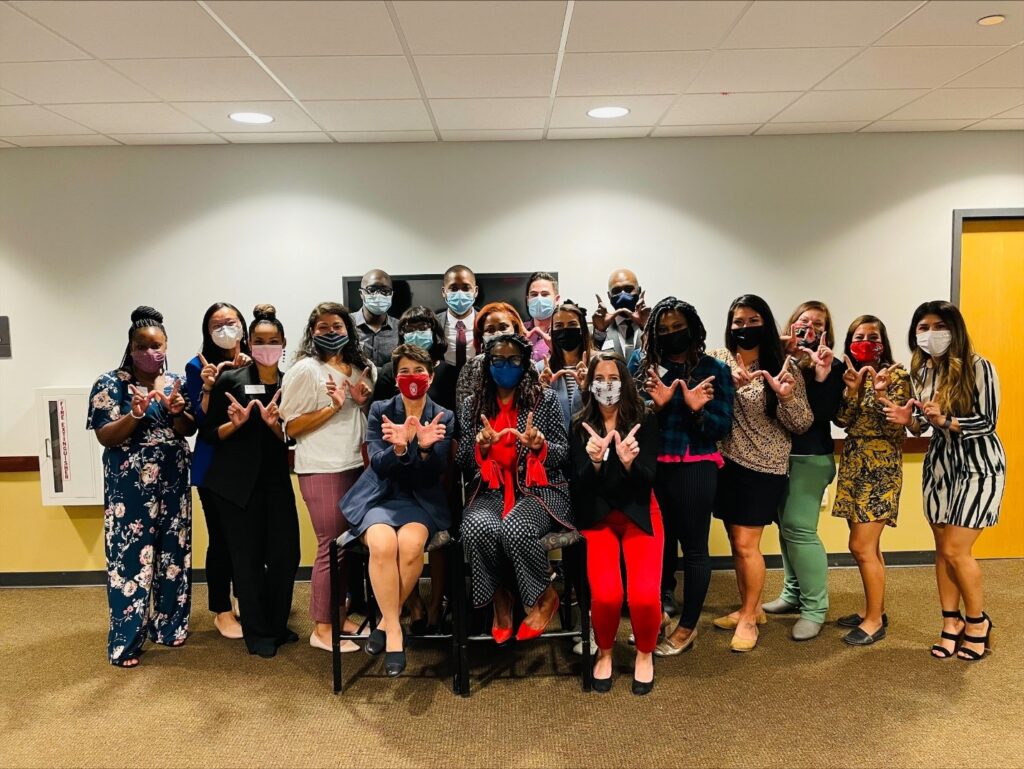 The first two speakers to kick off the Weikel Series for the 2021-2022 academic year were Jill Timm and Thasunda Brown Duckett. Since 2019 Jill has been the Chief Financial Officer (CFO) of Kohl's, the largest department store chain in the United States. Thasunda is currently President and CEO of TIAA, a Fortune 100 financial services organization and provider of retirement and investment solutions for people working in higher education, government, medical, and other nonprofit fields.
Jill Timm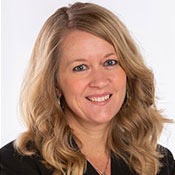 September 10th, the year's first session of the Weikel series, was speaker Jill Timm, CFO. With a career of 22 years at Kohl's, she provided the perspective of a leader who has seen the evolution of retail and navigated a pandemic and made quick judgment calls for the physical retail stores with no prior playbook to reference.
When asked "As a leader, what does vulnerable mean to you?" Timm responded that she originally thought that being vulnerable was being wrong and being weak. However, upon receiving the career advice to be more vulnerable, Timm concluded that vulnerability "is not about being wrong, it is a willingness to be wrong." Timm then advised, "If I didn't show [my team] my vulnerability, my willingness to be wrong, they would never come and share their view with me." Timm admits vulnerability is something she is still working on, even as a CFO, that it is a skill that takes strength since people are conditioned to be rewarded when they are right. I'm reminded of an insight from my Leading and Working in Teams class with instructor Loren Kuzuhara. A successful team lead may not be the loudest voice in the room. They should allow others to speak up to challenge, to foster innovation and progress, and to avoid groupthink.
Thasunda Brown Duckett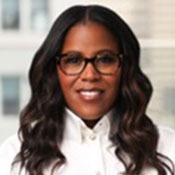 Thasunda Brown Duckett spoke at the second session of the Weikel series on September 30th. This May Thasunda became CEO of TIAA after serving as the CEO of Consumer Banking at JP Morgan Chase for over 4 years. A record 41 female CEOs lead Fortune 500s this year. Including, for the first time ever, two Black women serving simultaneously. One of which is Thasunda Brown Duckett.
As a fellow of the Consortium for Graduate Students in Management, I was invited to a private chat with Brown Duckett before the event. The Consortium is the nation's largest diversity network dedicated to ensuring the equal representation of African Americans, Hispanic Americans, and Native Americans in business roles. The University of Wisconsin-Madison was one of three founding member schools in 1966. But to witness the commitment to diversity, equity, and inclusion first-hand was wonderful and will always be a special memory to me.
Brown Duckett inspired us students, through stories from her career and life and quotes. Quotes that made us take a moment of pause to reflect on the narrative we tell ourselves as businesspeople and how we operate in the world. Quotes such as, "You rent your title, but you own your character". Brown Duckett also taught us the concept of living our lives like a diversified portfolio with steps included. The first step is to write down what matters to you. The second is to allocate 100% across those things with the caveat that we only have 100% – no more and no less. "Live intentionally". She then went on to provide specific examples of how she lives that concept in her own daily routine.
Behind the Scenes
I wondered, "How did these amazing speakers come to present at the Wisconsin School of Business – especially since neither of them were Badgers?". The secret often lies within the perseverance of beloved Assistant Dean of the Full-Time MBA and Master's programs, Blair Sanford. Sanford pursues many of the speakers through referrals from Dean Samba, colleagues, alumni, and her network, or after hearing them on podcasts or at other events. She seeks leaders, who hold significant roles, are authentic, and can provide meaningful and inspirational advice to Wisconsin students. Sanford and her colleagues work hard on behalf of the students to provide these amazing leadership events. Not to mention the fantastic receptions afterward to help us network and expand our own relationships.
This academic year will have two more Weikel speakers and I, along with my classmates, am excited to hear the different perspectives presented. On, Wisconsin!
---