Letter from the Center
by Mike Judge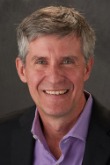 Happy Holidays from Madison!
As the semester has come to an end we can look forward to and plan for our future. It is important that we as a Center and as a School continue to grow and meet market demands. We expect change and are excited to see in what new ways we can meet student and industry needs. Our goal is to continually improve and excel.
This fall has had some great firsts for the CBPM. We admitted our largest class to date, with 25 students in the Class of 2019.  We launched our Alumni Mentoring Program, matching alumni with current students. We also hosted our first Expanded Advisory Board Meeting & Alumni Reunion where we welcomed back over 30 alumni to the Advisory Board Meeting, hosted an Alumni Reception & cheered on the Badgers with a pre-game tailgate before the Iowa game. Over 110 people participated in different events over the three days: seeing so many of you back on campus was my personal highlight of the fall semester.
As I write this, the CPBM is busy recruiting our Class of 2020, planning our visit to India over the January break & setting up some great spring Applied Learnings. If you are looking to get involved please see our Alumni Engagement section.
Alumni Engagement & Giving
Donate: Please consider the Center for Brand and Product Management and the Wisconsin School of Business in your giving expenditures. Your gift to the Center for Brand & Product Management Fund will immediately impact all that the Center does, including student scholarship, leadership training, international education and other opportunities for our students. We'd also be honored to have you include the Wisconsin School of Business Fund if you're looking for a gift that is not Center-specific.
Alumni Referral Program: If you know of anyone who would be a good fit for the CBPM or the WSB MBA Program send them our way!
Get Involved: If you'd like to get involved through donating your time please feel free to reach out Sarah Kervin (sarah.kervin@wisc.edu). We're always looking for alumni to do mock interviews, to be a mentor or in many other ways.
Student Blogs
Expanded Advisory Board Meeting
by Priya Gupta, Class of 2019
Just 2 months into the MBA program, and we were already approaching the most exciting event of the year – The Advisory Board Meeting. It was intimidating to see the impressive list of board members at first and the thought of interacting with them made me all the more nervous. However, a conversation with my Alumni mentor helped me to calm down and focus on learning from these distinguished people. Read more…
CBPM Alumni Reunion
by Tim Masterton, Class of 2018
This past November, the Center for Brand and Product Management held its first ever alumni reunion.
The festivities began with a session on WSB's aspirations of becoming a learning hub that can educate and engage alumni long after graduation. Professor Jordan Ellenberg was next with an informal, enjoyable lecture on the power of mathematical thinking and how mathematics and statistics are at work all around us — even in the ranking and placement of Madison's famous food carts. Read more…
Why Wisconsin?
by Julianna Masteron, Class of 2018
For anyone who knows me, when it comes to making big decisions I am thoughtful and analytical, sometimes to a fault. I like to thoroughly research my options, write pro/con lists and talk things out to make informed decisions. When it came time to decide where I should pursue my MBA, it was no different. Now that I am halfway done with my second year of the program, I want to revisit my top 5 reasons for choosing Wisconsin. Read more…
From Film to Airforce to MBA
by Ryan Close, Class of 2018
Since starting my Full-time MBA at the University of Wisconsin I've had family, friends, former colleagues, potential employers and my current peers ask me about my career path and why I'm interested in Brand and Product Management.  I've gotten great at the sixty-second elevator pitch, but as I near the halfway point of my last year I have been reflecting more on my journey, what brought me here, and how specializing in Brand and Product Management at the University of Wisconsin-Madison was the right choice for me.
Prior to starting my Full-time MBA at the Wisconsin School of Business I was an Airman in the United States Air Force. Confused about how being in the Air Force translates to pursuing brand and product management?  Keep reading…
Academic Highlights: Jan Heide's Marketing Management
by Alex Webb, Class of 2019
My favorite class so far in the semester has been Marketing Management taught by Professor Jan Heide. As a marketer, I nearly cried in relief when I realized that Jan's class doesn't require a calculator or excel! Instead, I was challenged to think outside the box and come up with creative solutions to problems that businesses face every day. For example, our class was recently challenged to find a solution to a problem that many businesses face: a shift in demand and a limited budget. This was specifically in regard to the ever-changing beer market and, as a core team, we had to decide if we should enter the light beer market, how to target the consumer, and why it would be a financially viable solution. Read more…
The Brand-Sensitive 4 Year Old
by Brad Lewis, Class of 2019
This is the story of a 4-year-old, his favorite oatmeal, and a powerful lesson he taught his dad (me) about the vital connection between branding and customer experience 
As I started my MBA program, I wanted to save a little money. As an experiment, I bought a generic oatmeal instead of the Quaker oatmeal my 4-year-old son was used to. I figured that he wouldn't even notice. After pulling the oatmeal out of the generic box, he asked me "where's the oatmeal guy?" (that's what he calls the man in the Quaker oats logo). He set down his spoon and simply would not eat. Read more…
Alumni Spotlight: Luis Otero – Class of 2011
by Will Rosenheimer, Class of 2019
Luis Otero is a proud alumn of the Center for Brand and Product Management, Class of 2011. Originally from Puerto Rico, he made his way to UW-Madison where he fell in love (literally) with the people, school, and community. Luis met his wife and fellow Badger, Trisha Fernandez, while they were both in graduate school. Having spent the past few years in Minnesota and California, they recently returned home to Madison and are eager to reconnect with the MBA community. Read more…
Faculty Research Spotlight: Small Samples, Big Results
Featuring Qing Liu
You've probably already experienced this at your favorite grocery store: armed with your weekly shopping list of boring but necessary household items, you find yourself detouring for the artisanal cheese display or stopping for a sample from the slow cooker chili pot.
In-store food sampling is both entertaining and informative for consumers, a chance to try before you buy. And for manufacturers and retailers, sampling is an effective tool that can be leveraged to boost sales and customer loyalty. Read more…
Keep Connected
Just as you are proud to be a CBPM grad, we are proud to have you as part of our team and want to showcase your news and accomplishments. Please keep us in the loop as you hit major milestones in your career and personal life. Suggested content includes: promotions, new employment, engagements, births, etc.
If you have any news that you'd like to share with us, please send it to Sarah Kervin at sarah.kervin@wisc.edu.
To keep up to date with our news, follow us on Facebook, Twitter, or Instagram.
---