As we boarded the bus, my classmates and I were ready to make the journey to SC Johnson India and learn about their core business and unique marketing campaigns on our last day of company visits. It had been an amazing trip thus far and we had grown into our own unique Wisconsin MBA India family: full of jokes, playful banter, and inquisitive commentary. After the daily roll call, where someone always forgets to call out their respective number; and the pleasant one-hour bus ride, considered short in comparison to others; we reached our destination. As we walked into the office, we were greeted with flower lei's, given yellow dots on our foreheads, and received full access to the office cappuccino machine (hallelujah!).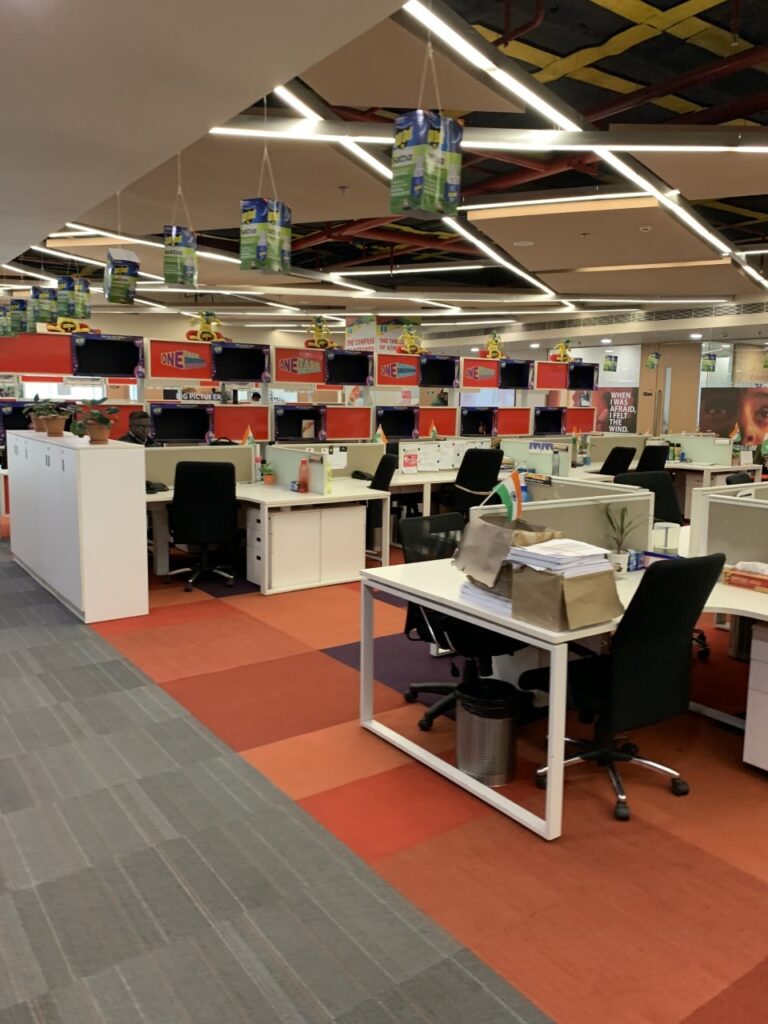 After the welcoming party we then proceeded to "get down to brass tacks" and learn more from the company representatives. First up was Monica Kaul, the acting Marketing lead for SCJ South Asia, and her team. They provided us with examples of India specific marketing campaigns from other companies and from the SCJ brand portfolio. SCJ creates marketing campaigns in 8 different languages in India and tries to trigger emotion in their campaigns by backing a social issue and creating a conversation among the viewers. A personal favorite was the #StandByToughMoms campaign, where All Out, an SCJ mosquito repellent brand; looked to raise awareness and encourage support of parents and the tough decisions they often need to make.
We then learned about the sales side of the business from Manish Roy, Director of sales, and finished the morning with a short Q&A with Rakesh Kumar, Senior Director, GM, SCJ South Asia. It was fantastic to have exclusive access to all the senior SCJ India staff and learn from their unique experiences. The SCJ India team then provided us with lunch in their cafeteria where we savored one of our last India dishes of the trip and swapped tales. Just as gracious as they were when we arrived, the SCJ India family sent us on our way with a box of goodies.
My takeaways from this visit were pretty simple: in India, successful brands choose a social campaign to spark a conversation and invoke change in the culture (marketing with a cause), the integration of culture in campaigns is very important (creates emotional ties to consumers), and most importantly, India runs on Bollywood and Cricket, so you can never go wrong incorporating those!
At the end of the day it's all about family with SC Johnson, and our Wisconsin MBA India family was welcomed into the India office family with open arms as we learned more about the business on a global scale. The sights and sounds of India will forever resonate with us on our career expeditions, and the insights we learned from SCJ India will certainly make us more adept in creating engaging marketing campaigns that capture the hearts and minds of our consumers, and our own respective families, whoever they may be.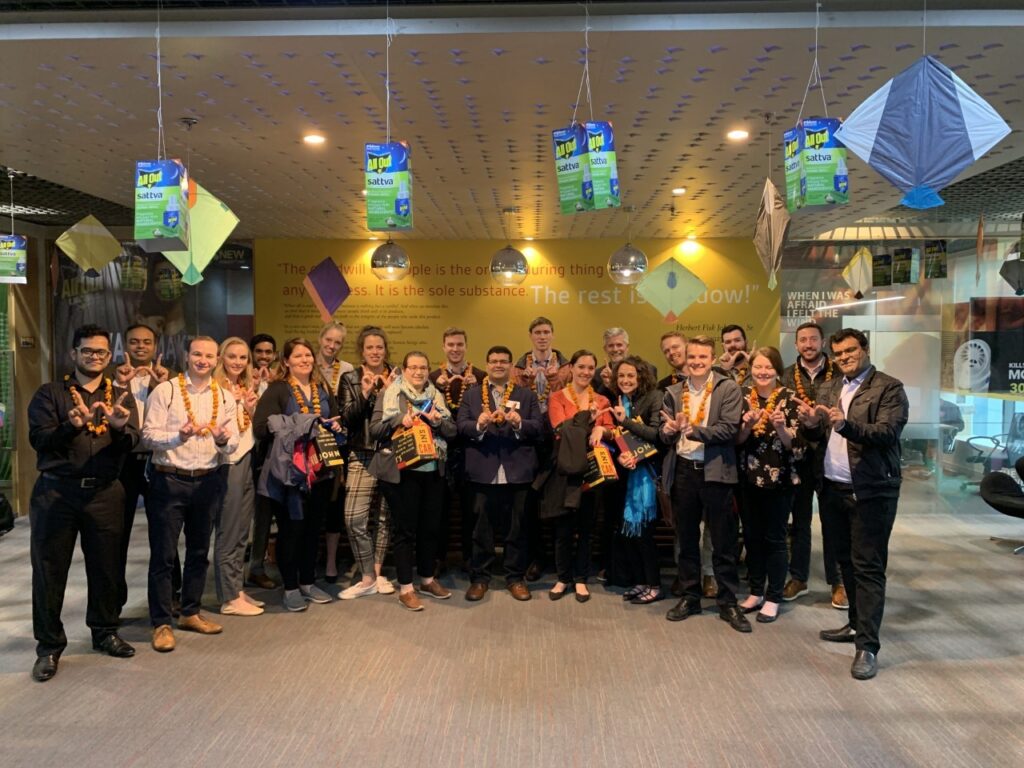 This article is part of the series describing the Marketing Centers' International Trip to India in January 2020. The international trip is the culmination of a two-credit course with the overall learning objective of expanding student knowledge of marketing and other facets of running a multi-national brand in high interest markets beyond the U.S. While on site we visit the marketing offices of several companies and receive engaging case studies on the local consumer, company operations and the challenges of 'local' marketing outside the U.S. Students walk away from the trip with a different perspective that prepares them further for working in global marketing and general management.
The 2020 course and international trip focused primarily on US based multi-national companies in India.
---