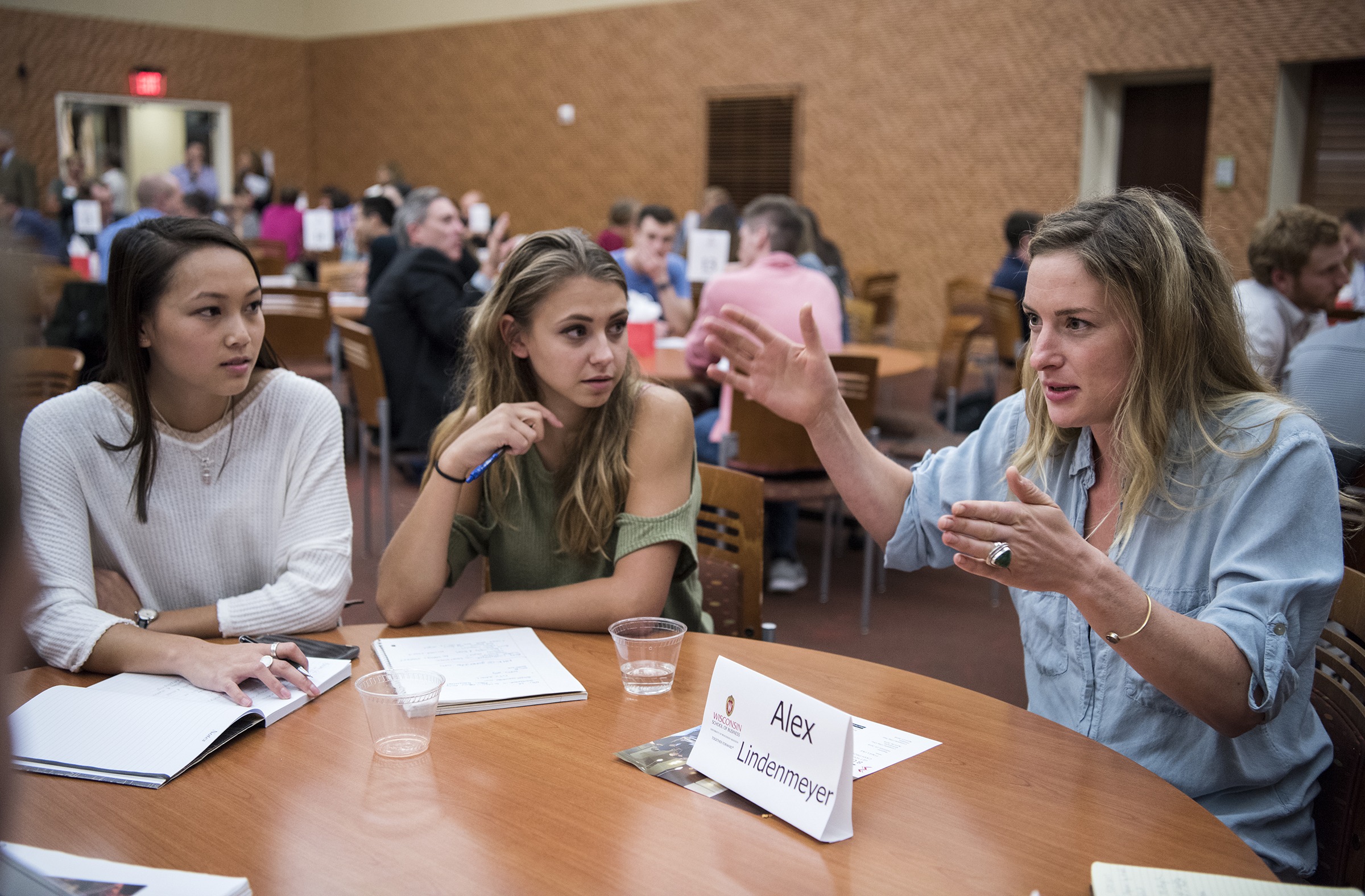 Initiative for Studies in Transformational Entrepreneurship
---
The University of Wisconsin–Madison launched the Initiative for Studies in Transformational Entrepreneurship (INSITE) in the late 1990s to keep the university at the forefront of entrepreneurship research and practice.
INSITE faculty and staff support interdisciplinary research, curriculum development, and experiential programming across UW–Madison. As a primary resource for entrepreneurs,
INSITE also maintains a comprehensive directory of resources on campus and in the community.
INSITE Entrepreneurship Guide
Explore a comprehensive database of entrepreneurship resources available on the UW–Madison campus and in the Madison community. This resource is compiled by the Initiative for Studies in Transformational Entrepreneurship (INSITE).
Search the Entrepreneurship Guide
Research Activities We Support
Seminars
INSITE supports research seminars on entrepreneurship and innovation in partnership with the academic Department of Management and Human Resources at the Wisconsin School of Business.
Conferences
INSITE faculty and affiliates convene or sponsor conferences on a variety of issues in technology-driven entrepreneurship, legal theory, open-source innovation, and more while also publishing in leading academic journals.
Academic Programs
Certificate in Entrepreneurship for Nonbusiness Majors
The Certificate in Entrepreneurship is open to undergraduate students earning any nonbusiness degree at UW–Madison.
Certificates for MBA and other graduate students
You can earn a Certificate in Entrepreneurship or Certificate in Strategic Innovation while enrolled in any degree-granting graduate program at UW–Madison.
Immersion Programs
StartUp Learning Community
The StartUp residential learning community at UW–Madison provides a unique learning environment for students. Courses, community grants, and connections with area entrepreneurs inspire students to pursue their entrepreneurial dreams.
Morgridge Entrepreneurial Bootcamp (MEB)
Students in the sciences, math, or engineering can join this one-week intensive training program. Explore links between technology and business while your team develops resources for an organization.
Competitions and Challenges
100-Hour Challenge
The StartUp Learning Community administers this program, which is open to all UW-Madison students. Cash prizes are awarded for prototypes and pitches that are creative, commercially promising, or likely to have a social impact.
Clinton Global Initiative–U
CGI–U helps students connect, collaborate, and develop Commitments to Action, which are new, specific, and measurable plans that address global challenges.
Arts Business Competition
This campus-wide competition provides support for students who develop and submit a detailed proposal for an arts event, exhibition, series, commercial venture, or other artistic project.
Weinert Center for Entrepreneurship
The Weinert Center for Entrepreneurship is dedicated to teaching, research, and service pertaining to entrepreneurial management, enterprise development, economic development, and public understanding of a free enterprise economy.
Learn more about the Weinert Center
Contact Us
Learn more about the Initiative for Studies in Transformational Entrepreneurship (INSITE). We're here to help. Contact us.
Initiative for Studies in Transformational Entrepreneurship (INSITE)
Wisconsin School of Business
University of Wisconsin-Madison
5110C Grainger Hall
975 University Avenue
Madison, Wisconsin 53706
Martin Ganco
Faculty Director, INSITE & Professor,
Management and Human Resources