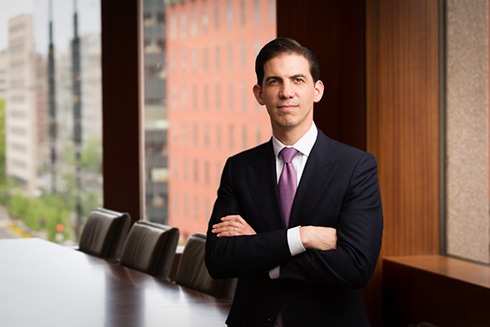 On March 9th, guest speaker Andrew Ellenbogen, Managing Director and member of the investment team with a primary focus on power generation and energy infrastructure assets at EIG Global Energy Partners, presented on the topic of Energy Infrastructure Investing.  EIG is one of the largest infrastructure investors with ~$20 billion of assets under management and a long record of accomplishment in this space (34 years in the business, 20+ funds and 324 portfolio investments in 36 countries). 
Andrew's presentation focused on the following:
Background on how energy projects are setup and structured (equity funding, debt funding, EPC contracts, fuel suppliers, power off taker, etc.)

How the risk and return profile of an energy infrastructure project changes during its life cycle

How capital is deployed during a project's lifecycle

The key players in the space including

Developers

(e.g., Advanced Power, Apex Clean Energy, First Solar),

Strategics/IPPs

(e.g., Calpine, Dynegy, Exelon) and

Private Equity

(e.g., Blackstone which recently raised a $20Bn infrastructure fund that is evergreen)

The economics of electricity generation based on coal-powered, gas-powered and alternative energy sources (e.g., solar and wind)

The expected equity return in today's market for building a coal-powered vs. gas-powered vs. alternative energy powered plant (equity returns are highest today in the gas-powered plants)

Challenges associated with regulatory changes or changes to the power generation market (e.g., disruption from energy storage units)
This presentation highlights our practitioner's focus and our student's breadth of interest in the world of finance. 
---