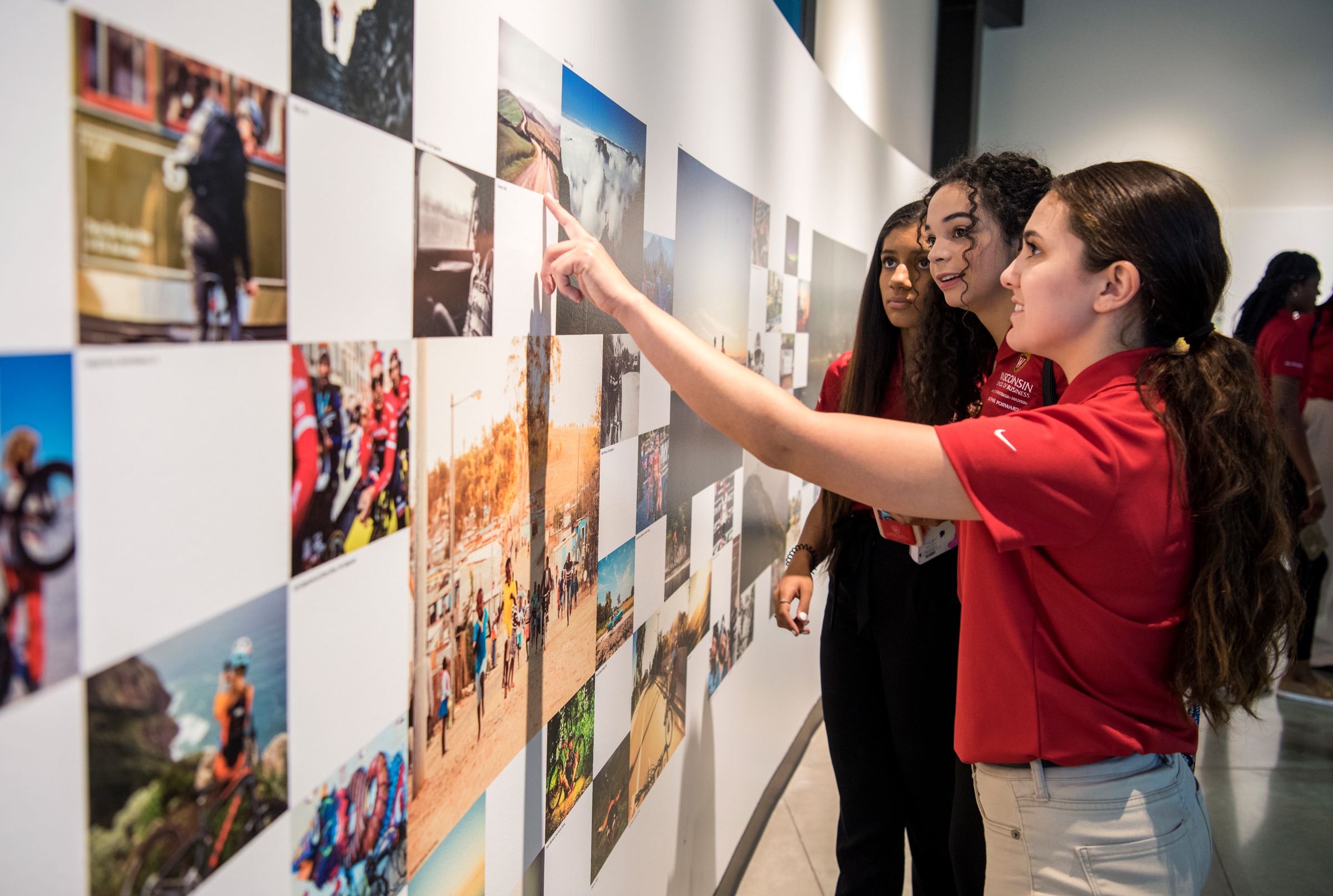 Business Emerging Leaders (BEL)
Make friends. Learn from UW faculty and staff. Begin your college journey.
---
Start on Your Path to a Business Career
The BEL Program is a college preparatory program for students from diverse backgrounds that have strong academic records and leadership skills. There is no cost for the program.
Join us for 2 summers
Start the summer after 11th grade. Dive deeper into college prep and business exploration each year.
Get to know the UW–Madison campus
Adjust to college life, spend your summers in beautiful Madison, Wisconsin, and have access to the university's world-class facilities.
Earn a full-tuition scholarship
BEL students who are admitted to UW–Madison and major in business are granted a full-tuition scholarship for four years of attendance.
Your Experience as a BEL Student
Join peers from all over the country, form lasting bonds, and grow as individuals and as a group.
Community Building
Study and participate in team-building activities with students from across the nation.
Develop friendships with other high-achieving students who also plan to attend UW–Madison and study business.
Engage in fun activities and get a taste of the college experience.
Personal Growth
Discover personal passions and strengths through self-exploration and workshops.
Become empowered to tackle challenges and opportunities head-on.
Explore identity and solidify your values and beliefs.
Academic Excellence
Explore the business majors offered at the Wisconsin School of Business and discover which one is best suited for personal interests and goals.
Realize your potential through individualized academic support.
Experience the subjects and coursework needed to excel in college business classes.
Career Exploration
Participate in activities to discover what it's like to be a professional in the workplace.
Meet with business leaders at seminars, company site visits, workshops, and discussions.
Meet with business leaders during seminars, workshops, and discussions.
BEL Program Timeline
Apply
Apply to the BEL Program in 11th grade.
First Year
Spend three weeks with the BEL program the summer after 11th grade.
Second Year: Newly Admitted Business Badgers
Return for an additional three weeks once you are an admitted Business Badger.
Enroll in a credited business course designed to help prepare you for a successful first year at UW–Madison.
Applying to the BEL Program
The Wisconsin School of Business is expanding our pre-college programming.
More details will be shared in Fall 2023.
Questions? Get in touch: belprogram@wsb.wisc.edu