Hawk Center for Investment Analysis
---
Premier investment education, strong industry connections
The Stephen L. Hawk Center for Investment Analysis helps deliver a comprehensive educational experience for graduate and undergraduate students at the Wisconsin School of Business. The Center directly supports the Wisconsin MBA concentration in Applied Security Analysis Program (ASAP), where students use real world tools to manage in excess of $25 million in portfolios of equity, investment-grade, high-yield, and Treasury-bond portfolios. Established in 1970, ASAP is one of the oldest running student managed investment programs in the world.
A core strength of our program is the significant support we receive from alumni and other industry supporters. A network of over 650 alumni serve as weekly class speakers, mentors, employers, and advisory board members and offer students firm visits, conference opportunities, and events. Students often choose our program for these enriching experiences and the competitive advantage they provide to help launch careers in investment research and portfolio management.
Programs We Support
Applied Equity Market Research (FIN 365) for Undergraduates
This two-semester class for Juniors and Seniors focuses on business model analysis, valuation approaches, and preparing a professional stock pitch. Taught by successful institutional investors, the course prepares you for a career in investment management.
Contact us to apply for Finance 365
MS in Finance, Investment and Banking
Undergraduate Majors and UW-Madison economics students can earn an MS in Finance with just one year of additional coursework.
Learn more about the MS in Finance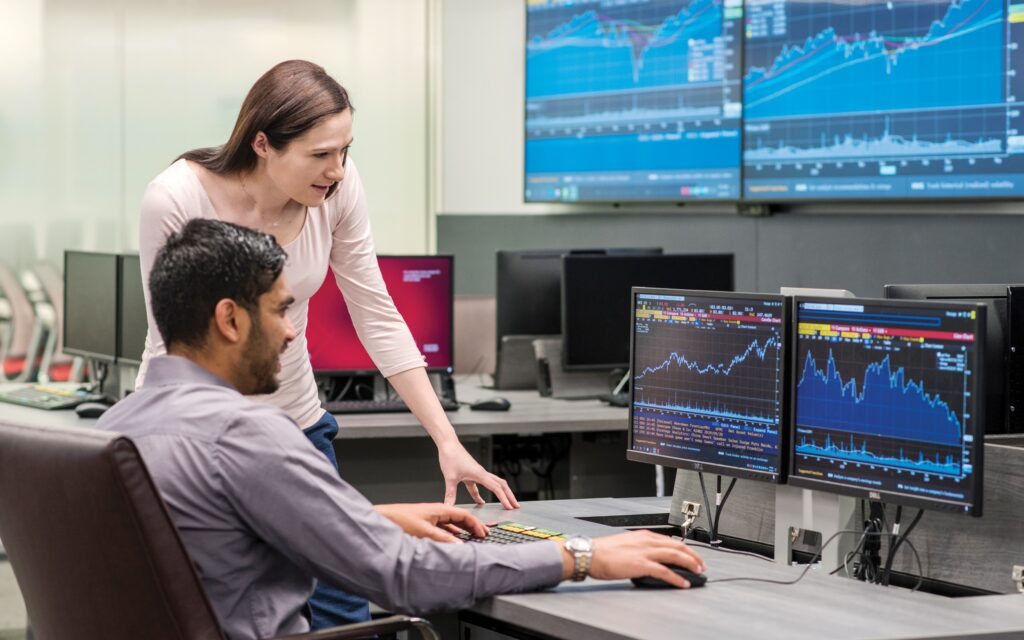 MBA Specialization in Applied Security Analysis
Earn a Wisconsin MBA that provides the analytic skill set and investment experience to elevate your career in portfolio management.
Learn more about the MBA
Explore the Hawk Center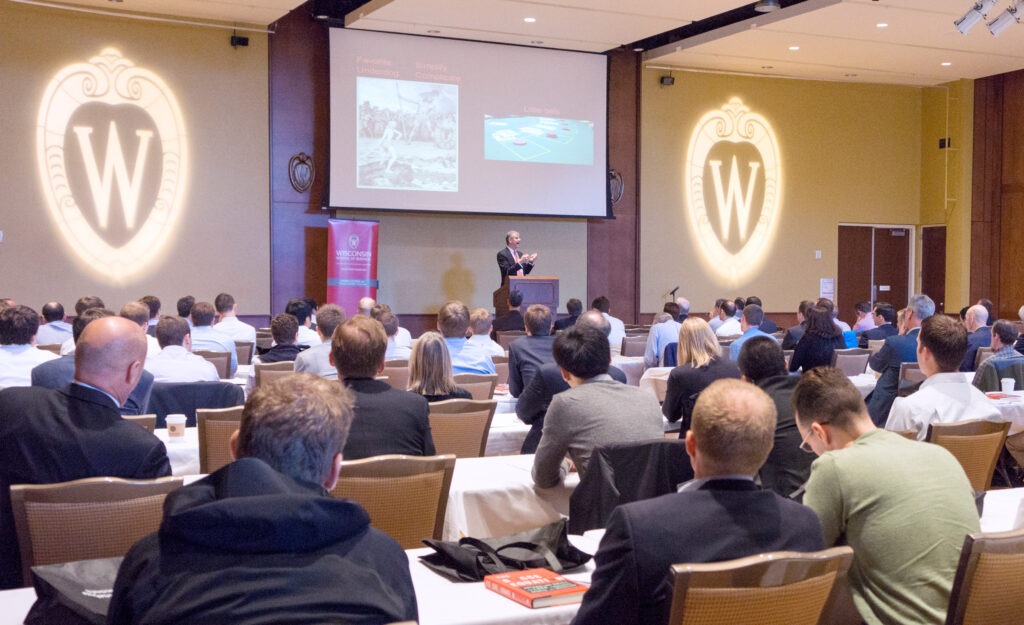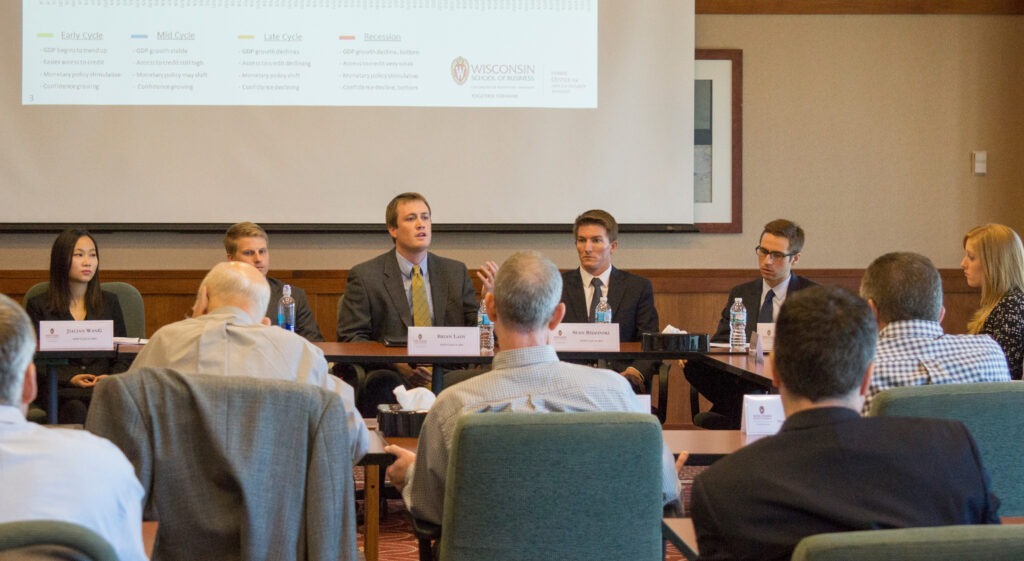 Board Members
Two boards serve as clients for student portfolio management experience and another is dedicated to placement and networking.
Meet our board members
Capital Management Club
Undergraduate students are invited to join us for a five-week training program and opportunity to pitch investments.
Invest in financial education excellence
Gifts to the Hawk Center support exceptional education by helping cover our staffing costs, providing students with world-class research resources, and providing additional support to students through scholarships and travel opportunities. Please consider making a pledge or gift today.
Contact Us
Contact us to learn more about the Hawk Center.