Get in Touch With Global Programs
Location
Global Programs
Wisconsin School of Business
3295 Grainger Hall
975 University Avenue
Madison, WI 53706-1323
Appointments
Make an appointment with the Global Programs team to learn more about studying abroad.
Meet the Global Programs Staff
Our professional staff works closely with overseas partners. These staff also advise students on study abroad programs, process course equivalencies, and maintain smooth operations of our office.
Peer Advisors
Our student staff peer advisors are all former WSB study abroad program participants. They advise students during drop-in hours, manage the front desk, and assist with office operations.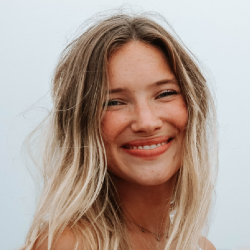 Lola Wallace
Marketing, International Business
I became a global programs peer advisor because I wanted to help other students find their way abroad. My favorite thing about my study abroad experience in Austria was the opportunity to work with students and faculty from all over the world. After graduation, I plan to travel internationally and pursue a master's degree in marketing.
Griffin Topel
Marketing, International Business, Public Policy
My favorite part about my time in Barcelona was getting to connect my international business education to a real-world example in person. I was able to see the cultural differences and life in Spain and better understand how my education is utilized in real life through coursework and being in the city. Following graduation, I hope to pursue my Juris Doctorate and become a lawyer. I hope to connect my business education with practicing law and advocating for policy that I care about.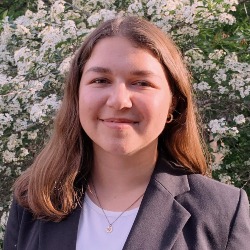 Erin Schneider
Accounting, International Business
My favorite thing about abroad was exploring a new city with a unique culture and pushing myself out of my comfort zone. I loved learning about Italy as I was living there and challenged myself to practice my Italian with people at restaurants and coffee shops. I will be returning to Madison next year to get my Masters in Accounting (MAcc program). I hope to work or live abroad at some point in my future.
Eric Cordover
Supply Chain Management, International Business
Studying abroad was a much-needed experience during my time at UW-Madison. While abroad, I went out of my comfort zone and challenged myself to look at things from a different perspective, both academically and culturally. Not only did I learn a lot about myself, but I really gained a better understanding of how others operate in a different culture. At this time, I am not sure about my post-graduation plans, but I hope to be involved with an organization or institution that has a global impact and uses its position to make the world a better place.
Marisa Popple
Marketing, International Business
I decided to be a peer advisor because I loved my experience and accumulated so much knowledge while studying abroad that I wanted to share. My favorite thing about abroad was all the people I met. I made so many amazing relationships and grew personally through our shared experiences. I plan on graduating in the spring and have accepted an offer from a digital marketing firm in Chicago.