Move Forward With a Wisconsin MBA
An extraordinary educational experience for students in each of our programs. You'll hit the ground running on your way to a new position or a new career. What happens here changes the world. We hope you'll join us.
Curricula driven by current research and esteemed faculty
Collaborative and supportive learning community
Connections with alumni and business leaders
Find Your Way to an MBA
It's easier than you may think. When you choose the program that best fits your work and family situation, you can focus confidently on your coursework and career goals. And from admissions questions to career coaching, we're here to help, so request more information or sign up for a 30-minute consultation with an admissions professional.
Discover Your Community
One MBA. Three collaborative learning communities. Meet our students and find your network.
Wisconsin Full-Time MBA Program
"The collaborative yet competitive culture is challenging me to work smarter and be more creative. My peers have challenged me to try new things and to think about business in a new way."
Wisconsin Part-time MBA Program
"My career coach helped me prepare for job interviews and was a dedicated resource in helping me achieve my career goals."
Wisconsin Executive MBA Program
"During group work, we leverage our individual strengths and develop better projects because of our diversity of ideas."
of full-time graduates actively seeking employment accepted offers within three months of graduation (2022).
average salary increase for part-time graduates (2020-2022).
of graduates previously not in executive positions attained executive leadership positions upon graduation (2017-2019).
A Sound Investment
Choose a Wisconsin MBA and know that the investment in your education and career will provide benefits for years to come.
salary-to-debt ratio for MBA grads in the U.S. earning $100,000+ (Full-Time MBA)
— U.S. News & World Report, 2021
among public part-time MBA programs
— U.S. News & World Report, 2022
among U.S. public executive MBA programs
— The Economist, 2020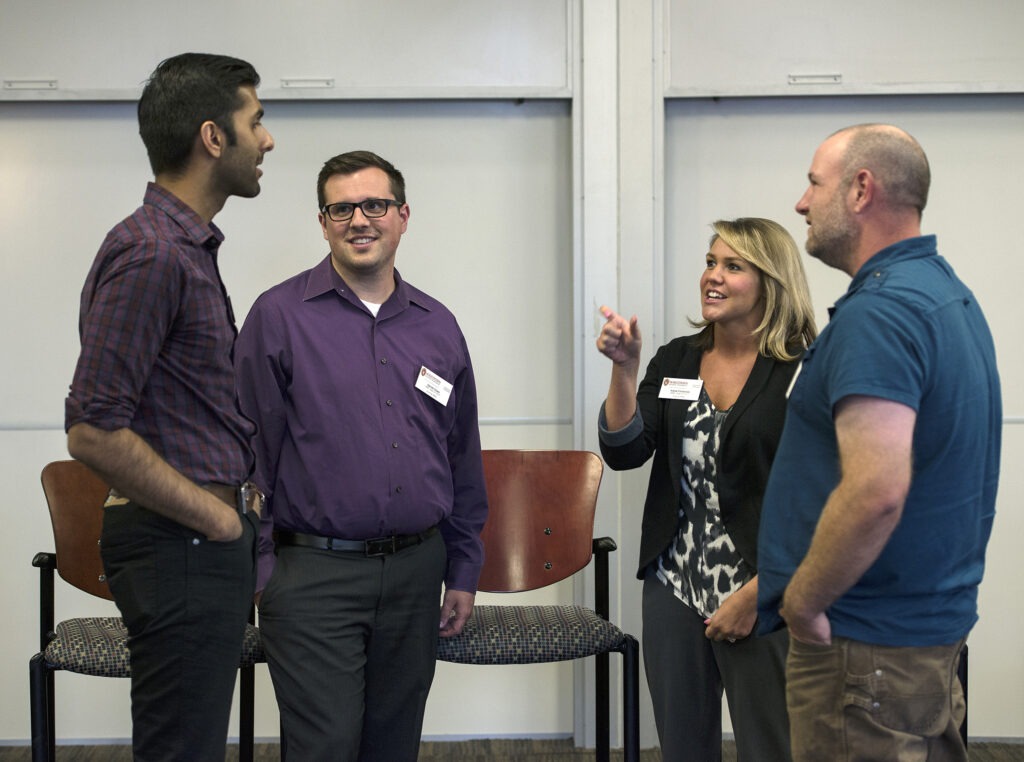 Connect With Students and Staff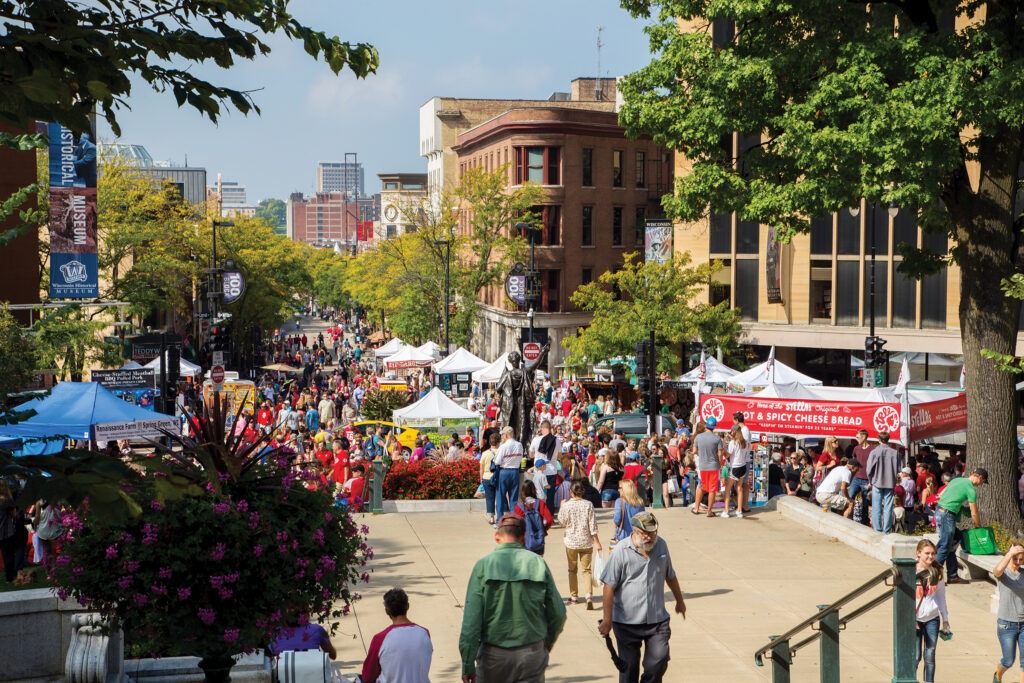 Explore Madison
Learn what those of us who live here already know. Madison is a vibrant city that offers something for everyone.
Explore what makes Madison great