Build Essential Skills for Executive Positions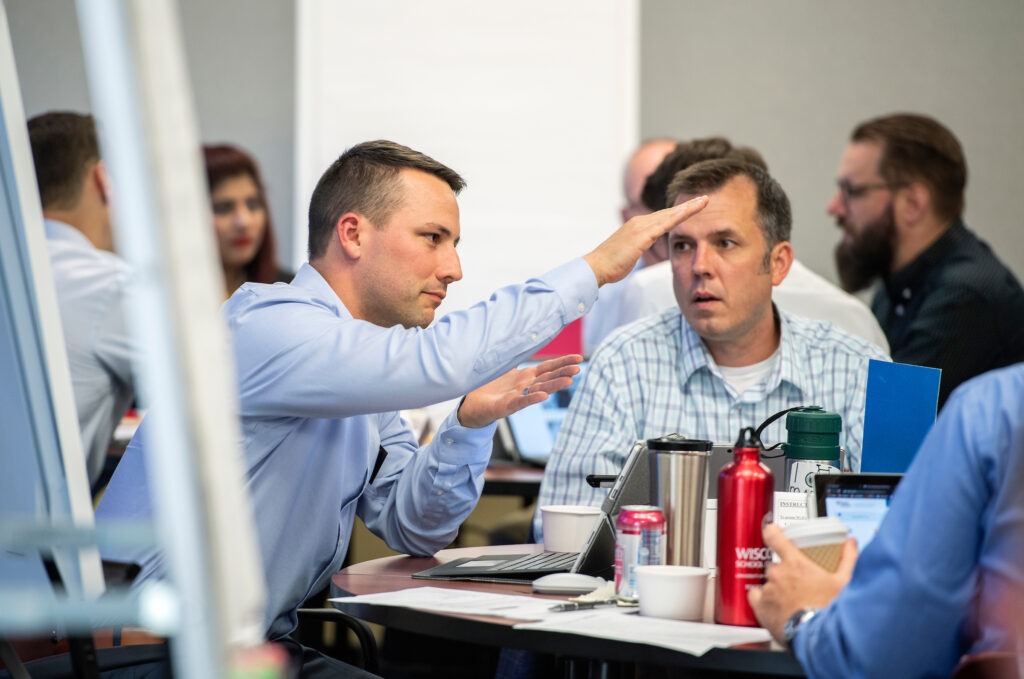 Implement new insights immediately at work.
Go deep into the psychology of leadership
Grow as a strategic decision-maker + communicator
Gain tools to boost team performance now
Understand financials that make up your organization
Learn from current issues + theory
Immerse yourself in international business
Relevant insights. Strategically designed for busy high-level professionals.
Build soft skills + learn business complexities
The curriculum is built for busy executives and organizational leaders. We pair soft-skill classes with more challenging ones, making homework more manageable.
Teamwork with peer executives
Each cohort learns in a structured, lockstep delivery format. Students are broken out into teams, and courses are built on collaboration, discussion, and the sharing of ideas.
Enhance Your Strategic Understanding
The curriculum prepares students for strategic business management, providing a broad-based understanding of key business functions and how they integrate in an organizational context. The program also focuses on leadership skills, enabling students to develop their own leadership styles and practices to effectively lead people, teams, and organizations.
The redesigned program will launch in Fall 2024 and will feature new and innovative courses, expanded experiential learning, and increased executive mentoring.
"After learning about the Wisconsin Executive MBA Program, I knew that its curriculum and structure were closely aligned with my core values, principles, and educational aspirations. I could tell it would serve as a catalyst to successfully accomplish my short and long-term career goals."
Senior Manager, Tyson Foods Inc.