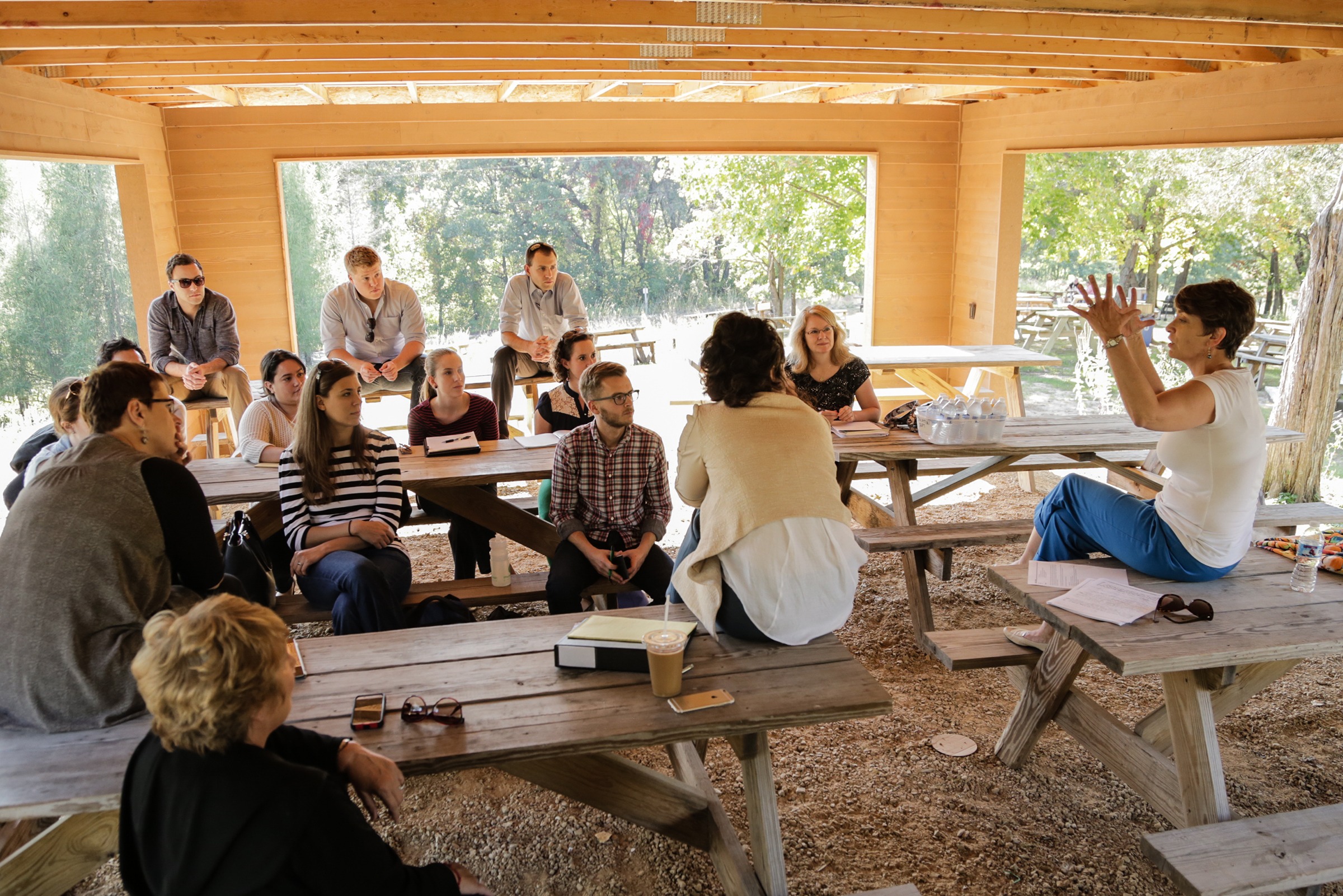 Curriculum
---
Explore Courses and Career-Defining Experiences
Earn your 1-year MA in Arts and Creative Enterprise Leadership and excel in business and creative fields.
2-semester intensive curriculum
Build on your creative skills
Develop your strategic abilities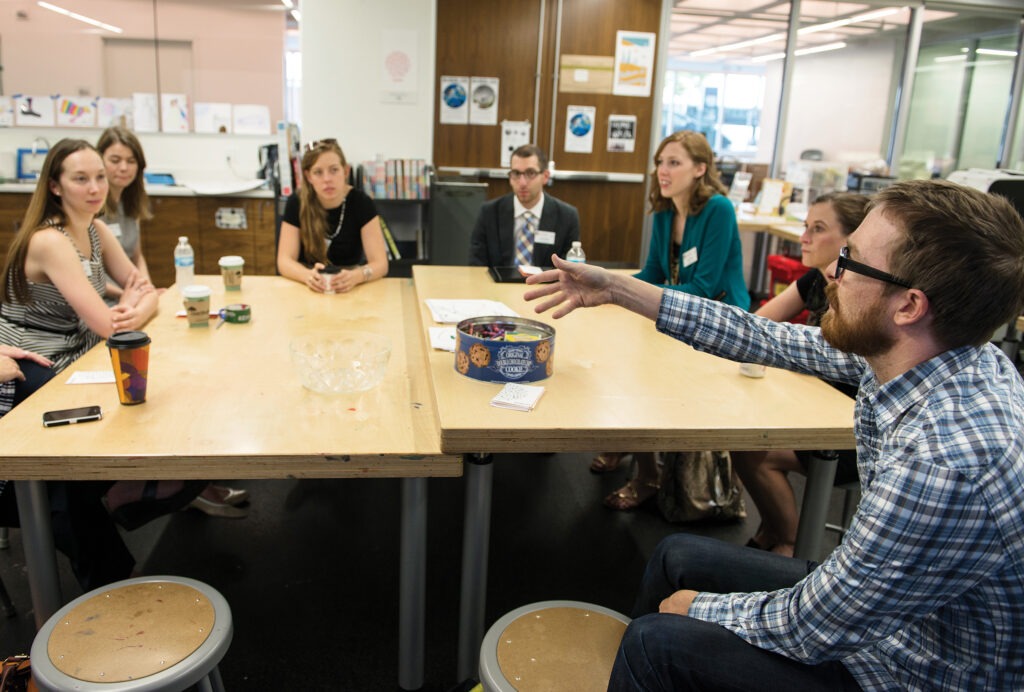 Merge business, art, and society
The program supports two types of students: creative professionals looking to fuse their arts background with business and social enterprise training, and business professionals who want arts-based coursework.
Find your place as a leader
Build your professional network while you develop the strategic skills to lead. Become fully immersed in the world of nonprofits, community building, and social entrepreneurship.
Get Hands-on Experience at a Top Organization.
Or Launch Your Idea Into the World.
Complete an applied learning placement with an arts, cultural, or nonprofit organization
Gain real-world experience to complement your classroom learning. Through this applied practice and work mentorship, you engage in a variety of projects and initiatives and come away with a new set of knowledge and skills that will inform your future career.
Launch your own venture
Design and launch your own arts or community-based venture. Use tools built from the program to scope and develop an independent project with real-world impact. Become prepared for life as an entrepreneur.
Recent Applied Learning Placement Partnerships
Chazen Museum of Art
Dane Arts
Forward Theater
Hennepin Theatre Trust
Madison Ballet
Madison Children's Museum
Madison Symphony Orchestra
Music Theatre of Madison
Overture Center for the Arts
PBS Wisconsin
Urban League of Greater Madison
UW Arts Collaboratory
UW Division of the Arts
Wisconsin Arts Board
Wisconsin Chamber Orchestra
Wisconsin Union/Badger Bash
Wisconsin Union Theater
Write Out Loud Contest
Coursework to Transform Your Career
Required Courses
Core courses in arts and nonprofit management and entrepreneurship in the arts
Business Strategy
Nonprofit Board Leadership
Impact Consulting for Arts-based Organizations and Communities
Sample Elective Courses
Bargaining, Negotiating, and Dispute Settlement for Managers
Marketing Communications
Entrepreneurial Management
Community Development
Civil Society and Community Leadership
Community Economic Analysis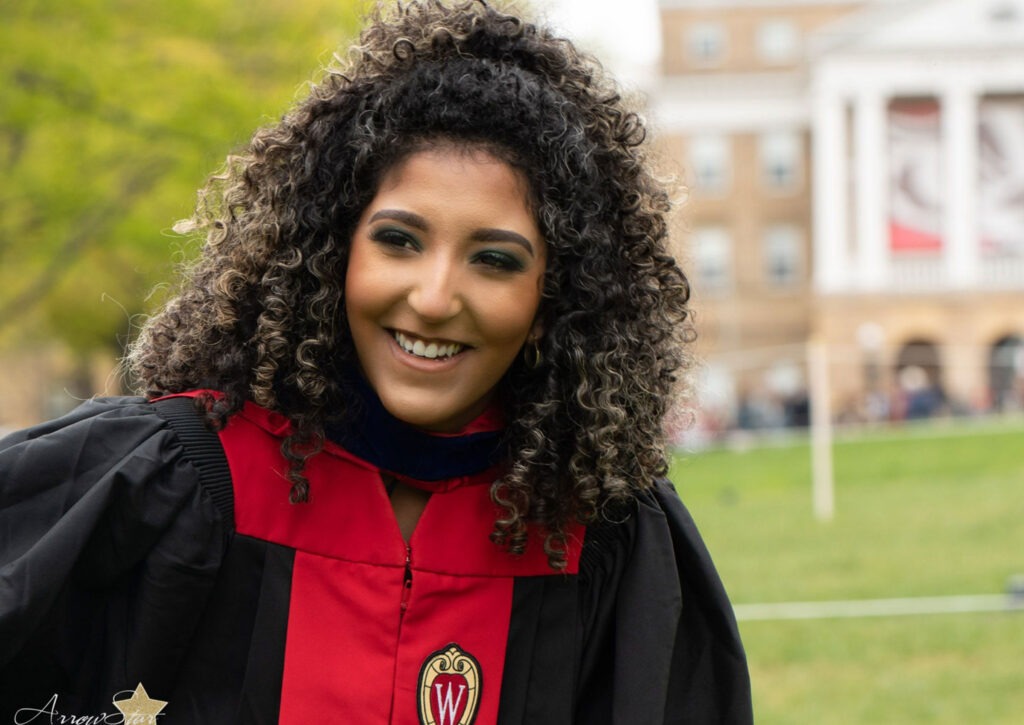 Sophia Willer (MA '21)
"As someone who learns visually and through hands-on experience, the opportunity to work closely with an arts organization during graduate school was appealing to me. I was paired with the Wisconsin Chamber Orchestra (WCO) and learned a great deal during my time with this organization. As the Education and Community Associate, I assisted in the expansion of Super Strings, a program that brings free violin lessons to underserved children in the Madison area. Through this work I learned what it means to be a collaborator, communicator, and leader. Most importantly, I was able to put these lessons into practice, and the experience has furthered my own interest in community work and programming."