Applied Learning
---
University of Wisconsin–Madison students have several opportunities to gain hands-on experience in entrepreneurship. Explore fellowship, practicum, and coursework options and see what's right for your entrepreneurial goals.
Fellowship
The Fellowship is an applied training program for Wisconsin Full-Time MBA students interested in entrepreneurship. Receive mentorship based on your career aspirations, work on projects with local companies, participate in competitions, student organizations, and the Business & Entrepreneurship Clinic, and hear from guest speakers.
Learn more about the Fellowship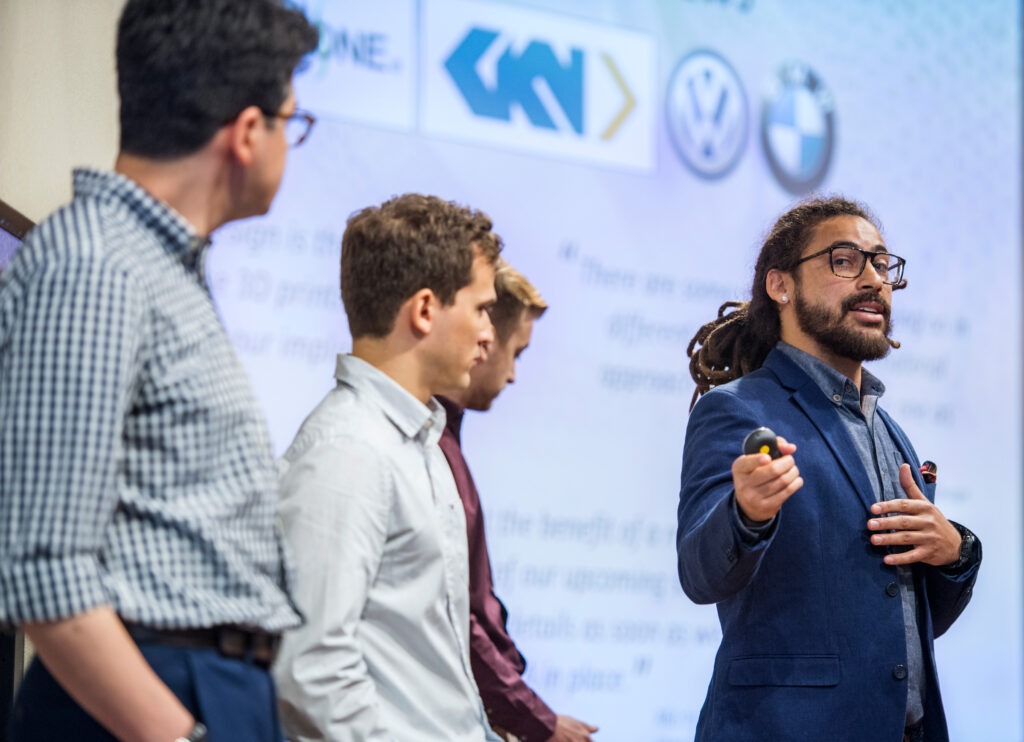 WAVE
The Weinert Applied Ventures in Entrepreneurship (WAVE) course is an experiential practicum in starting and growing businesses. The practicum involves a weekly seminar, hands-on work on a startup company, and interaction with local and national experts on a variety of topics important to entrepreneurs. Students often use the WAVE program as a platform to launch their own ventures.
Learn more about WAVE
Graduate Coursework
Explore entrepreneurship to complement your field of study. Examine social entrepreneurship, new venture creation, management, intellectual property rights, finance, and creating businesses in technology and the arts.
See full list of courses