Gain Results-Driven Finance Skills—Starting Day One
The corporate finance and investment banking specialization blends firsthand experience and technical development for informed judgment. Prepare to make profitable financial decisions to improve businesses, both ethically and financially. Learn to think about finance creatively and use finance purposefully to become the well-rounded and effective leader employers seek.
Learn the ins and outs of the industry
Go deep into the latest tools and methods
Network with finance executives and professionals
Curriculum
We integrate a strong foundation in general management with highly focused preparation. Specialized finance courses begin right away. Gain a deep understanding of finance—including markets, investment decisions, transactions, financial instruments—while honing your general management and critical thinking skills.
Year 1
You begin with a foundational class on financial modeling and valuation where you build financial models from scratch and analyze industry-defining M&A transactions, such as Amazon's acquisition of Whole Foods. This class sets the tone for the program and prepares you for recruiting and internship success.
First Semester
Data to Decisions
Financial Accounting
Introduction to Financial Management
Leading and Working in Teams
Marketing Management
Operations Management
Financial Modeling and Valuation
Elective (optional)
Second Semester
Ethics, Integrity and Society
Integrated Company Analysis
Business Strategy
Economics for Managers
Security Analysis and Valuation
Corporate Finance: Theory and Practice
Elective (optional)
Year 2
In your second year, you collaborate with a team on a consulting project to engage in real-world business problems and connect with industry leaders. You use your quantitative skills to analyze problems and present your recommendations to high-level executives.
First Semester
Multinational Finance
Applied Corporate Finance I
MBA Electives (2)
Elective (optional)
Second Semester
Applied Corporate Finance II
Mergers and Acquisitions
MBA Electives (2)
Elective (optional)
Applied Learning
Get industry exposure at the highest levels, including international experience on global trips. Develop financial acumen and keen research skills consulting with leading global companies. Gain a significant career head start. Top employers value this firsthand industry experience since our graduates are highly prepared to delve into complex research and present with confidence.
Work With Real Companies
Learn by doing, with consulting projects built into the curriculum. Advise companies like Amazon, 3M, and Procter & Gamble on important real-world business problems. Consulting projects are sourced directly from key decision-makers—CEOs, CFOs, or our board of advisors—and analyzed by a student team led by the center director. Students deliver recommendations directly to the client.
Engage With Key Business Leaders
Engage with key business leaders on industry-defining transactions and trends through our Nicholas Center Speaker Series. Each year we host approximately 20 speakers on campus on a variety of finance topics. Past events include: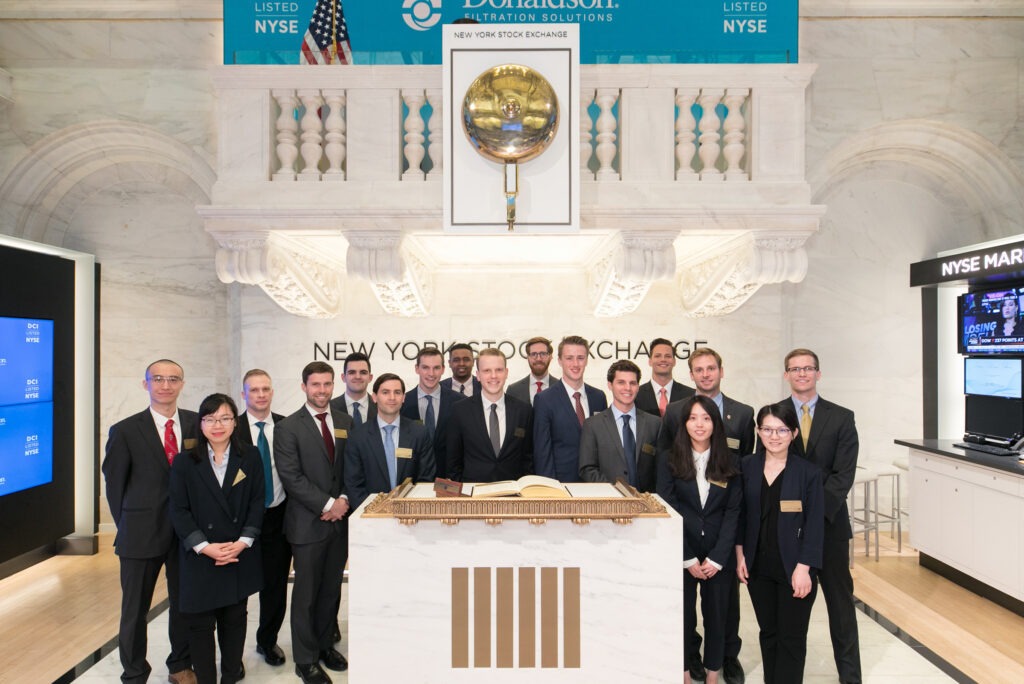 Experience Trips to New York City and Chicago
Every year our MBA students travel to New York City and Chicago to meet with influential alumni and employers and visit important institutions. A recent New York City trip included:
A visit to the New York Stock Exchange for an opening-bell ceremony
A private tour of the New York Federal Reserve
Touring a trading floor of Goldman Sachs and meetings at Ernst & Young and FTI Consulting
A meeting with influential alumni in the hedge fund and investment banking community
A visit to an iconic WeWork building in Bryant Park and a walking tour of the historic Wall Street area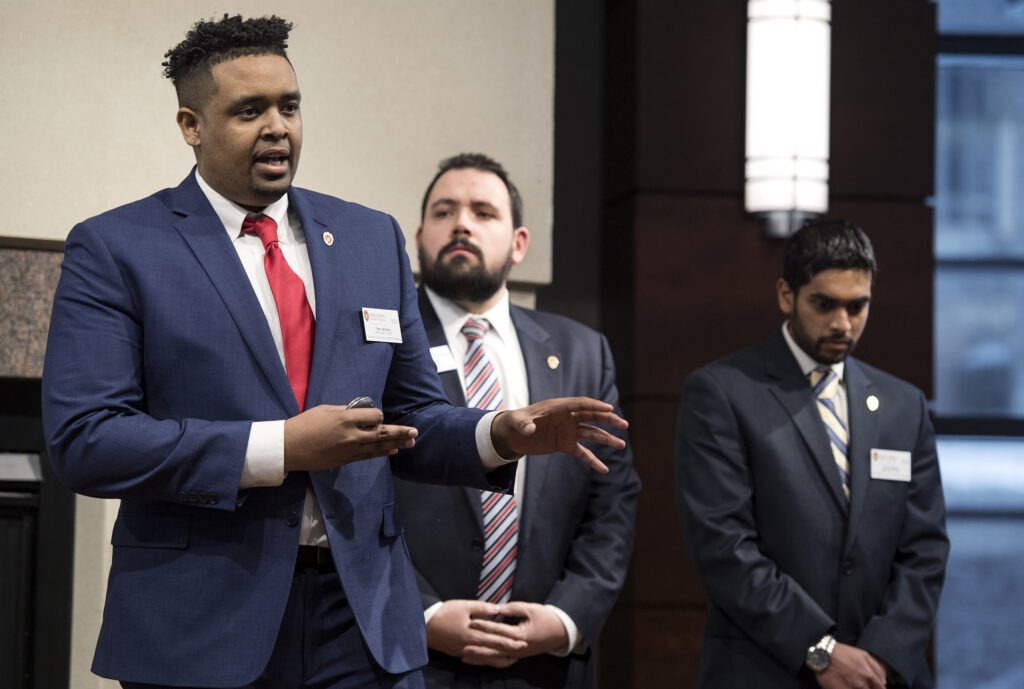 Gain Hands-on Experience With Case Competitions
Participate in case competitions, important building blocks of an MBA experience that hone analytical skills, presentation skills, and teamwork. Participation in an ACG Cup Case Competition in the spring semester is encouraged.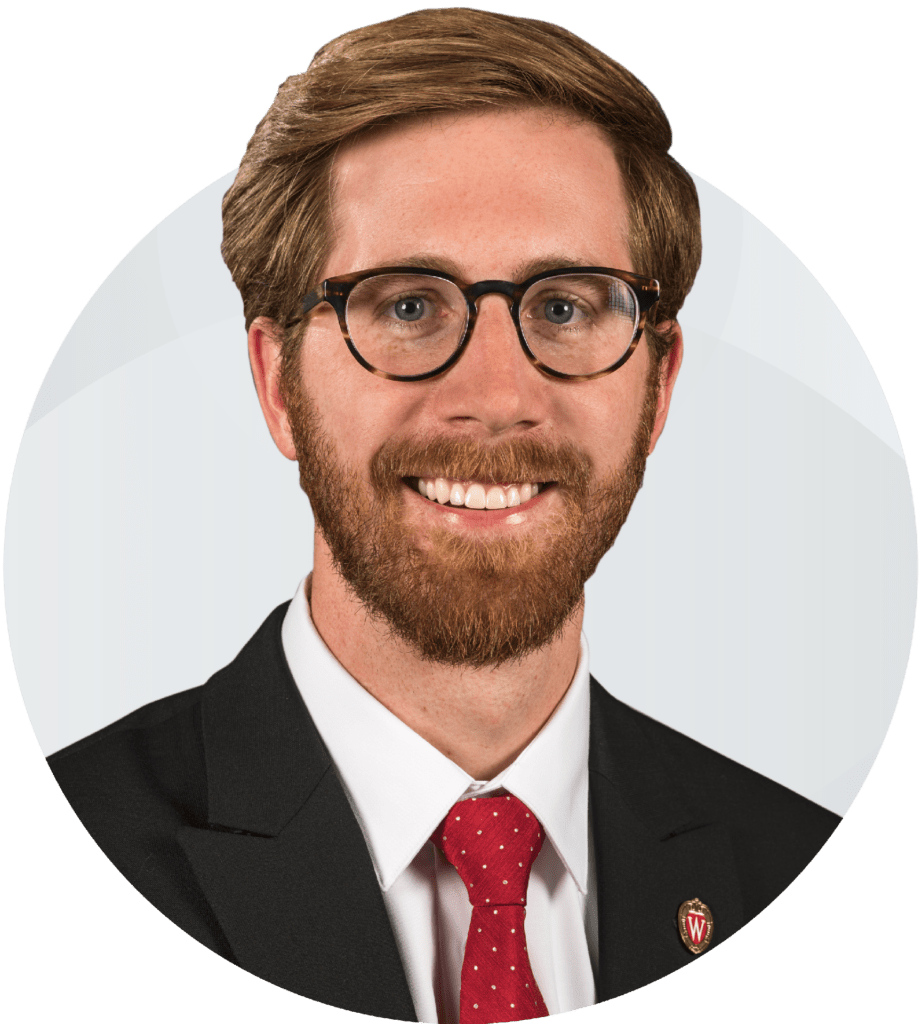 "Our class consulted with Amazon on how to value recently enacted U.S. tariffs vis-à-vis Amazon's value chain. I developed a proprietary model in R and Excel that informed our strategic recommendation. There were no other publicly available models or reports that could provide a comparable level of detail and analysis. Amazon later pursued the model for in-house use."
2019 Poets & Quants Best & Brightest MBA
Associate at Cornerstone Research
Expert Support and Career Connections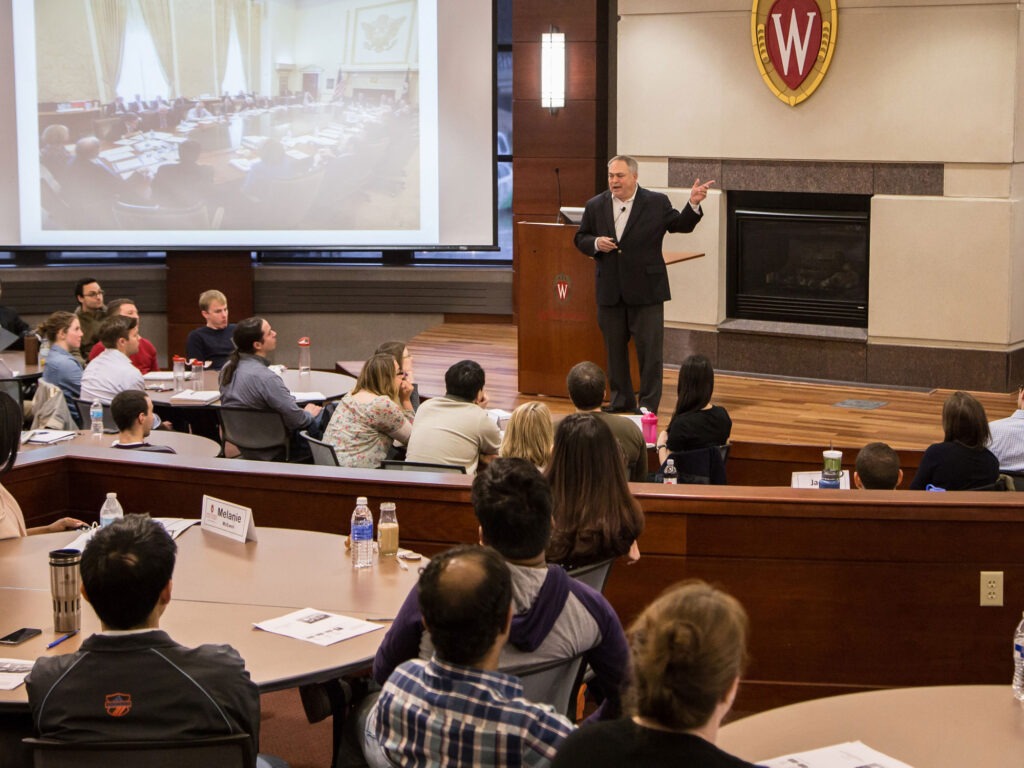 Knowledge Center
The corporate finance and investment banking specialization is supported by the Nicholas Center for Corporate Finance and Investment Banking. Participating industry experts and alumni guide curriculum, serve on advisory boards, initiate applied learning, contribute to the classroom, mentor students, and assist with recruiting and placement.
Learn more about the Nicholas Center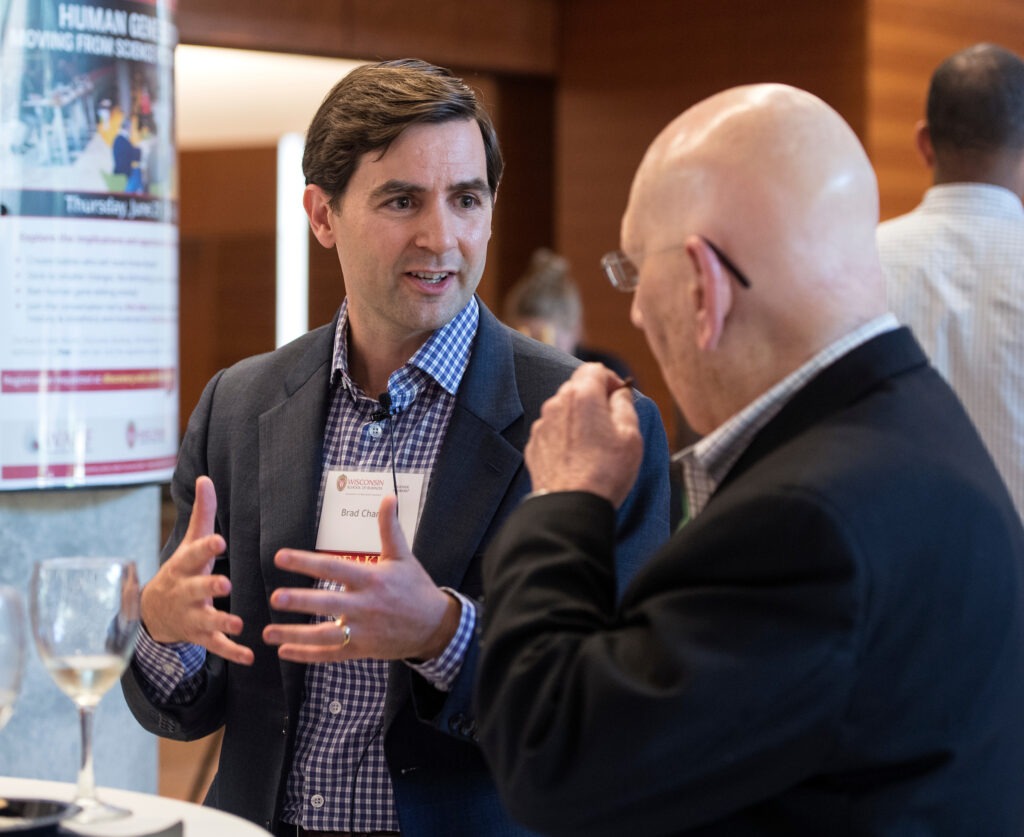 Specialization and Center Leadership
Brad Chandler, Director
Brad Chandler applies broad experience as an investment banker and former managing director at Morgan Stanley. He develops leaders in finance and investment banking by contributing vital mentorship, industry know-how, and linking you to a professional network to fast-track your career in finance.
See our center staff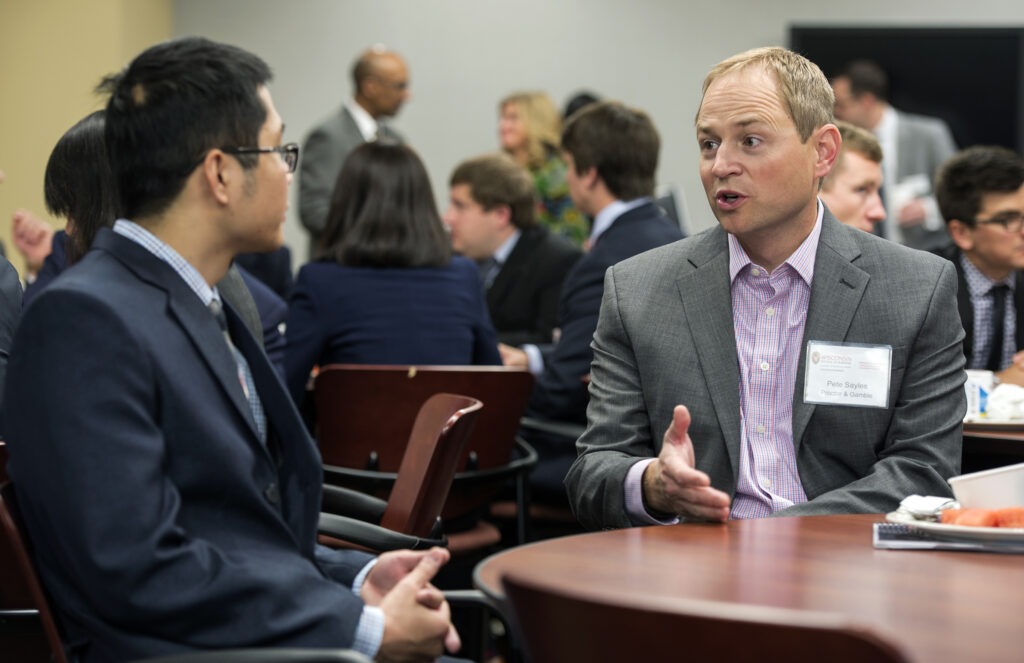 Advisory board
A highly engaged advisory board of 11 finance leaders consults with the specialization on curriculum, projects, and networking. Members also provide valuable industry connections for internships and full-time positions.
See full advisory board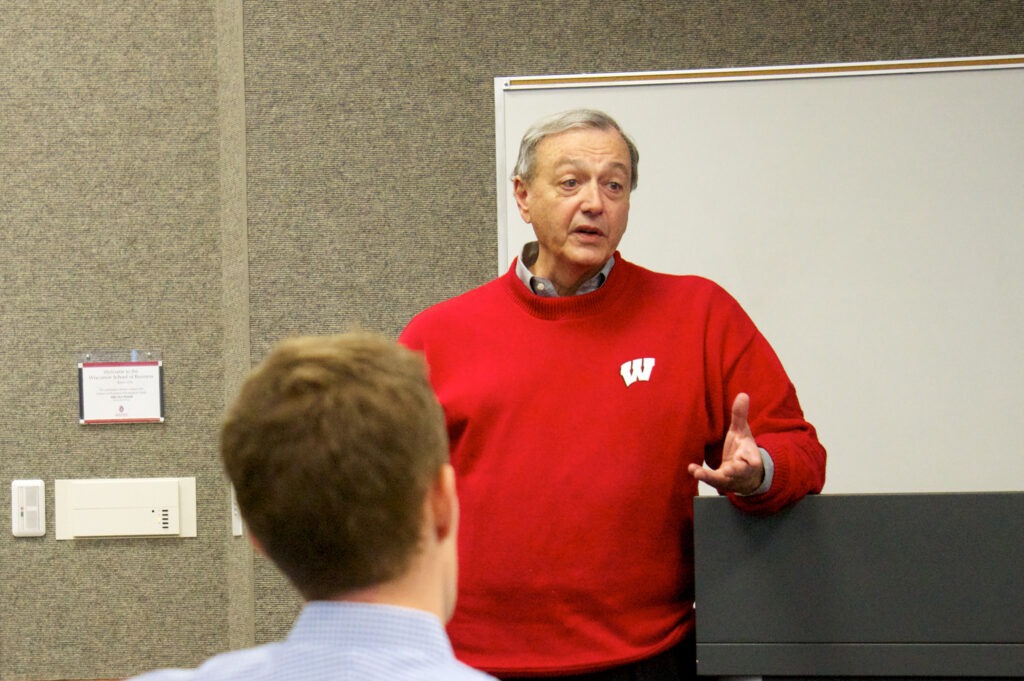 Executives in Residence
Our executive-in-residence program identifies senior executives and board members of leading companies with success guiding mergers and acquisitions, initial public offerings, restructurings, divestitures, shareholder activism, and other capital-market activities. They share insights on corporate strategy and leadership, mentor students, and advise the Nicholas Center.
Learn more
Program Voices
"I chose the specialized Wisconsin MBA Program to get an in-depth understanding of the finance industry. The corporate finance and investment banking specialization goes well beyond the basics you'd get in a general MBA. I wanted to enter the finance industry with deep financial acumen and connections to players in the financial industry. The specialized focus at Wisconsin has a great industry reputation and is allowing me to earn both my law and MBA degrees at the same time, which is a huge advantage."
---
Attorney, Axley Brynelson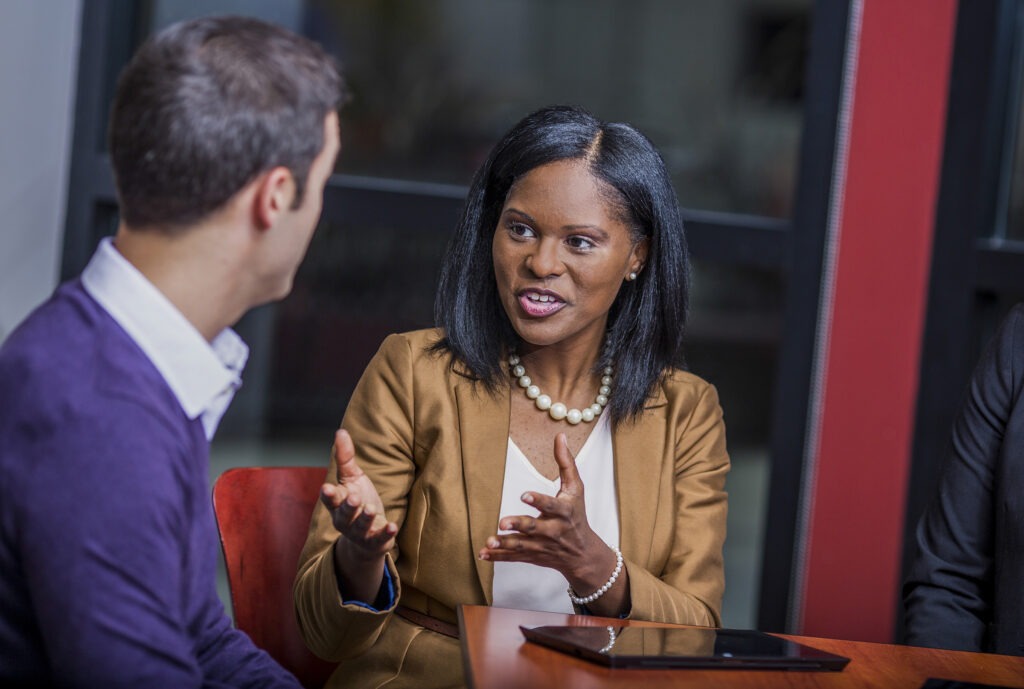 "In my first semester, our cross-functional team performed an integrated company analysis (ICA) on a publicly traded company. Our task: recommend a new product or service to enhance or support the company's brand, operating performance, and share value. We gained proficiency to understand business strategy and learned a framework to explore new product and/or service ideas for any organization."
---
Senior Director/Principal-Distribution Performance, Northwestern Mutual
"The caliber of the School's corporate project partners is one reason I chose Wisconsin. As a first-year MBA student, we worked with medical device company Medtronic on a way to advance diabetes care in sub-Saharan Africa. It provided an exceptional opportunity to integrate things we learned in several of our core classes—including Strategy, Marketing, Corporate Finance and Operations, and Technology Management—and apply them to a real-word business challenge."
---
Associate Manager Procurement Finance, SC Johnson
Get To Know Our MBAs
Hear about students' experiences in the program.
Connect With Top Employers
You'll have many opportunities to connect with employers through classroom visits, networking events, and applied learning projects. Frequent recruiters: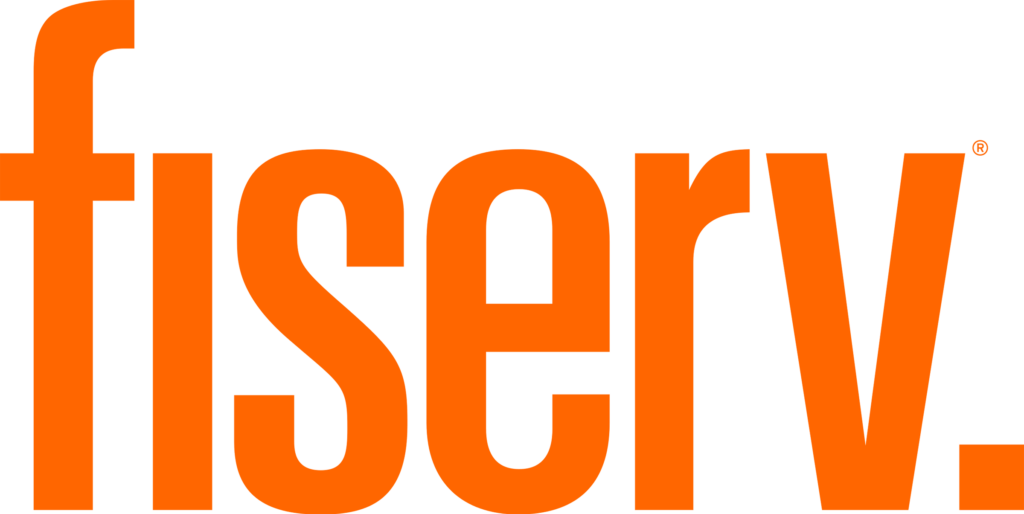 "The notion of practical and real-world application of classroom learning is an awesome idea. There is a real divide between the purity of the theory of finance and the murkiness of its application. The attempt to try to bridge that is genius. I've been lucky to have a couple of consulting projects done by Wisconsin MBA students in corporate finance and investment banking and they have been great."
Chairman, Equity Capital Markets Citigroup
Corporate Finance and Investment Banking Careers
Common career paths
Investment banking
Corporate finance
Common job titles
Investment banking
Senior Financial Analyst
Investment Banking Associate
Senior Treasury Analyst
Senior Business Analyst
Common job titles
Corporate finance
Controller
Finance Manager
Consultant
Your MBA. Your Career Success.
High staff-to-student ratio means you get unlimited support—and exceptional connections—as you step into your ideal career.