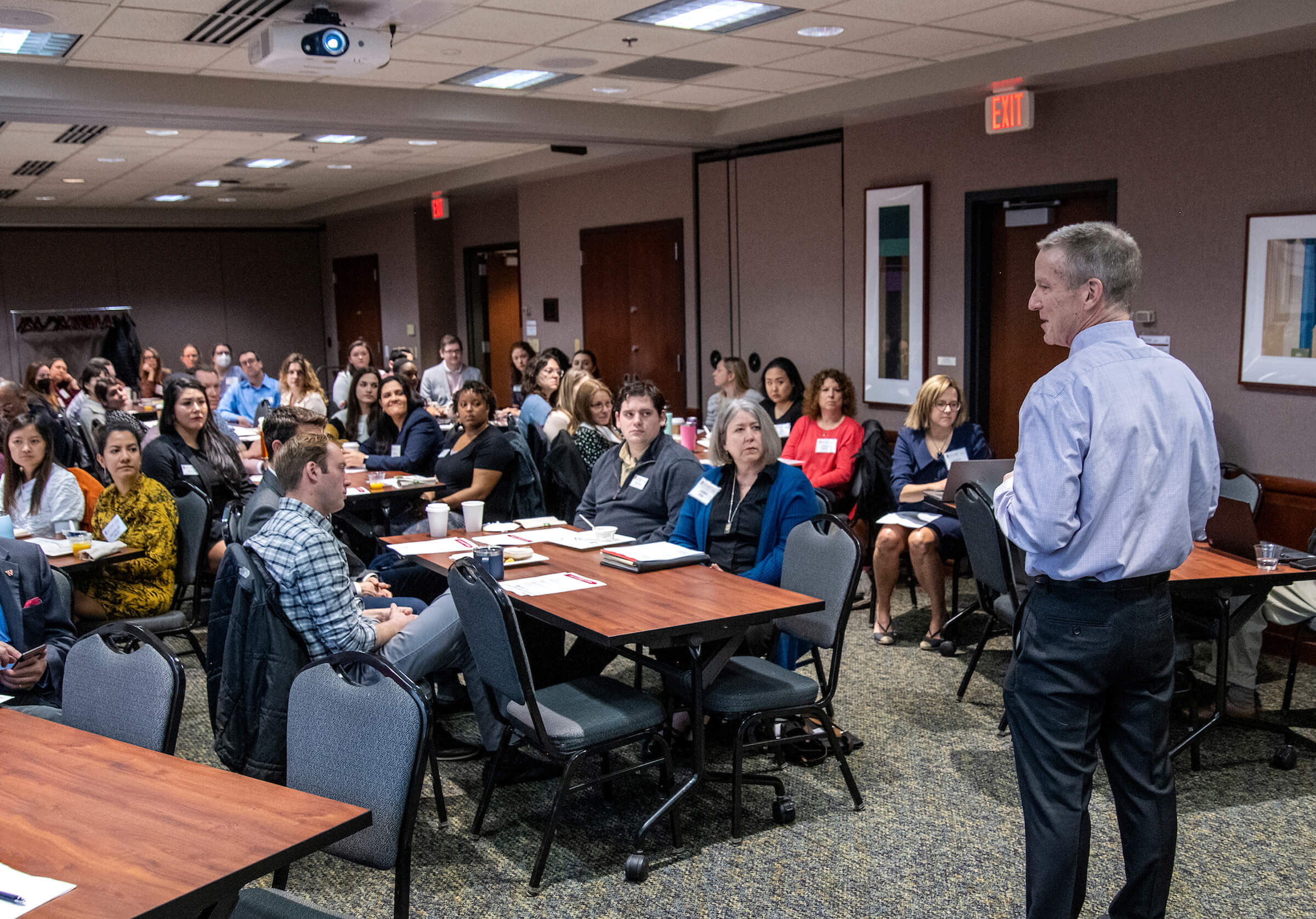 Events
---
Upcoming Events
Events throughout the year for audiences ranging from students to industry members.
There are no upcoming events at this time. Check back later.
SHR Symposium
Our students, alumni, and industry leaders network, learn, and discuss current industry issues and trends at our annual SHR Symposium. We utilize the strengths of our university to bring industry and higher education together.
Friday, October 6, 2023
Please join the Strategic Human Resource Management Center for our SHR Symposium 2023: Engaging Minds, Creating Connections, Future Thinking, Now!
Sponsorship
Why sponsor? You will receive great exposure to all attendees including our alumni, current students, industry partners, and friends of the center. Interested in sponsoring the summit? Contact Tanya Hubanks at shr@wsb.wisc.edu
2023 Sessions
Anyi Ma, PhD
Assistant Professor of Management and Human Resources at Wisconsin School of Business
Ma will discuss their investigation on ambition, gender, and leadership and whether ambitious women are rewarded or penalized based on the magnitude of their ambition.
Nancy Geenen, MEd, JD, SHRM-SCP
Chief Executive Officer at Flexibility
Geenen will speak about thriving in a volatile, uncertain, complex, and ambiguous workplace where there are advantages for those with strong communication skills.
Tracy Nelson, SPHR, CPTD
President, CEO, and Talent Officer at Aspire Talent Group; Adjunct Faculty at Wisconsin School of Business
In this session, Nelson will present on the science of emotions that drive our workplace behaviors including how we interact, read the room, build relationships, navigate conflict, make decisions, and cultivate positive connections with others.