Majors
Find your niche in business and select majors that align with your ideas, talents, and goals.
---
10 Business Majors.
1 Individualized Journey for Your Business Career.
Explore Business Careers
See how business majors lead to impactful careers. Take our quiz to find your path.
Explore careers
Customize Your Studies
Options for multiple majors
Unlike other universities, you can double major at Wisconsin and still graduate in four years. You can even earn a major in the College of Letters in Science to complement your business degree. Our team of academic advisors will help you pursue your passions and map out your courses.
Add a certificate to your degree
Popular double major options
Finance, Investment, and Banking + Real Estate and Urban Land Economics
Gain a holistic understanding of investing and the ever-changing financial landscape.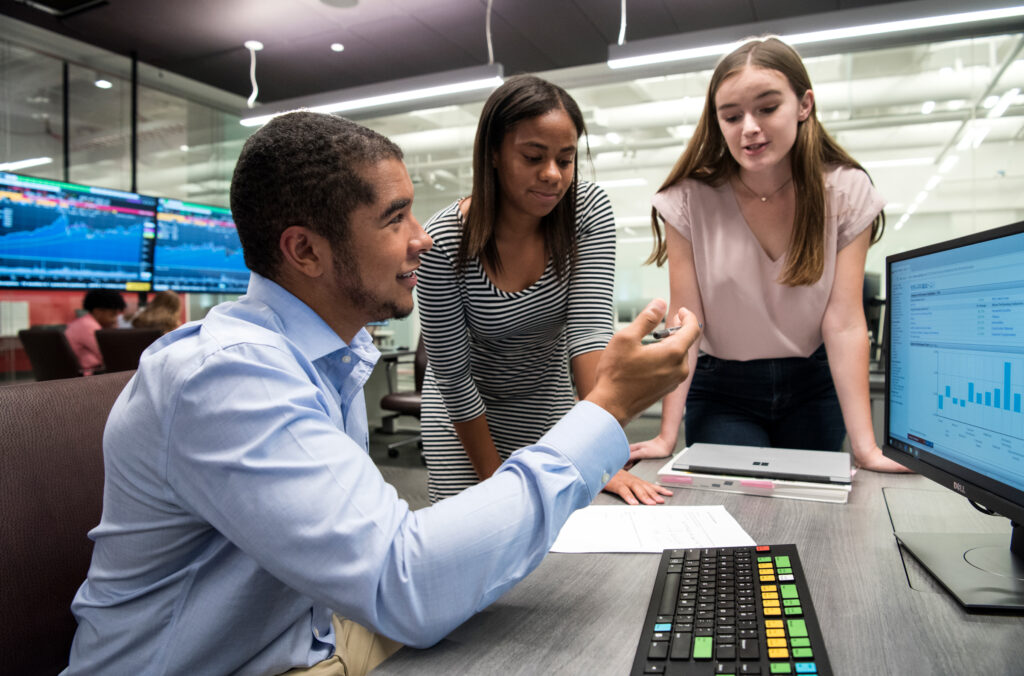 Operations and Technology Management + Supply Chain Management
Lead the technology and systems that keep businesses going. Learn how organizations run and products are delivered.
Supply Chain Management + Marketing
Look at product development and delivery from every angle. Make an impact with your creative thinking.
Actuarial Science + Risk Management and Insurance
Turn data into business decisions. Learn the ins and outs of the insurance field and its many roles.
Questions?
Our team of academic advisors is here for you every step of the way. We'll help you make the most of your Wisconsin experience.