Business and Entrepreneurship Clinic
In 2013, the Wisconsin School of Business and the Wisconsin Alumni Research Foundation (WARF) funded a new program aimed at helping nascent entrepreneurs navigate through the many business issues that arise when starting and growing a new business. This program is known as the Business and Entrepreneurship Clinic.
Our Mission
The Business and Entrepreneurship Clinic, in collaboration with the Law and Entrepreneurship Clinic (L&E), the Wisconsin Institutes of Discovery, and WARF, provides free business advice and services for Wisconsin-based entrepreneurs. Under the direction of Michael Williams, MBA students and senior-level undergraduates undertake various projects that the businesses require.
Helping researchers, students, and university affiliates start new businesses
Expanding business support for entrepreneurs in the local community, starting with researchers at UW–Madison
Expanding experiential learning opportunities for business students and law students at the intersection of their respective fields and in the domain of entrepreneurship
How we can help your business
The Business and Entrepreneurship Clinic provides assistance and advice in the following areas:
Vision / Mission
Entrepreneurial, Business and Personal Goals
Compensation (deferred, competitive, analysis)
Structure of Equity
Roles of Founders and Top Management Team
Management Hiring and Development
Accounting Software Analysis
Accounting System Setup
Proforma Analysis

Summary Financials with Relevant Metrics
Sources and Uses of Funds
Balance Sheets
Income Statement
Cash Flow/Table

Controls
A/R Collections Monitoring
Billing
Target Market
Market Sizing
Pricing Structure
Revenue Modeling
Customer Service Model
Brand
Pricing
Customer Acquisition Strategy

Advertising – Entry into Markets
Direct/Indirect Analysis

Sales Cycles
Sales Compensation Structure
Sales Goals
Competitive Advantage
Number of Current Competitors
Number of Substitute Products
Pricing Structure of Competition
Comparative Analysis of Competition vs COMPANY
IP Barriers
Future Potential Competitors
Derive Estimate of Window of Opportunity
Customer Service
Warehouse/Manufacturing Process – Identification of Systems
IT Infrastructure
Supply Chain Contracts
Capital Equipment Needs
Location (Choice, Evaluation, Valuation, Lease Negotiations)
People – Organizational Charts (over time)
Total Capital Needed
"There's a sense of pride in the process. You want to take strides on your own but it's nice to have the safety bet. The Clinic is adaptable and can meet you wherever you need help, whichever stage of the business you are in."
Working Draft Beer Company
Apply for Services
If you need us to evaluate your business needs and determine if we can help your business, please apply for services.
Potential clients need to fill out a survey and complete an interview to better evaluate the company's business needs. Should the Business and Entrepreneurship Clinic decide to provide services, a Scope of Work (SoW) will be defined. We recognize that every business has different needs and timelines, all of this will be taken into consideration when defining the SoW.
After you've completed your application, we will contact you about setting up a 30-45 minute intake meeting. We can meet virtually or in-person during our office hours. Currently, our office hours are on Fridays from 9am – 12pm. For more information about the clinic, please contact us at beclinic@bus.wisc.edu.
Consultant Biographies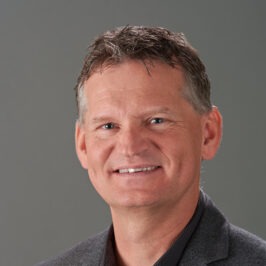 Michael Williams
Director of Business & Entrepreneurship Clinic
Michael Williams has over 23 years of experience as a financial and operations executive in small, mid-sized and large companies. He has experience in accounting, finance, treasury, sales operations, budgeting and strategic planning. He has direct experience in managing small and mid-sized companies through expansive growth. Mr. Williams is well versed in start-up businesses' challenges and their specific needs. He also has experience starting and running his own consulting business that helped small to mid-sized companies raise capital for growth. He is currently the Director of Entrepreneurship Activities and the Director of the Business and Entrepreneurship Clinic at the Wisconsin School of Business.
Karthik Chitturi
MBA Student Consultant
Karthik is extremely excited to be a part of the B&E clinic where he can help Wisconsin's community of budding entrepreneurs and be a part of their journey to success. Prior to starting his MBA with a Supply Chain specialization, he worked in different roles as a supply chain manager at "Mitsubishi Electric", a supply chain consultant for a startup named "Yello-India" and as an entrepreneur. Karthik is excited to enhance his critical thinking, leadership competencies, and to broaden his perspective and knowledge of different business functions.
Karthik was able to realize a personal dream by working at Amazon as a supply chain manager over the past summer. He was able to learn about their extensive innovations in supply chains and their global reach in operations. After graduation, Karthik will start a full-time position as a Pathways Operations manager. Apart from work, Karthik loves cooking, traveling, and photography.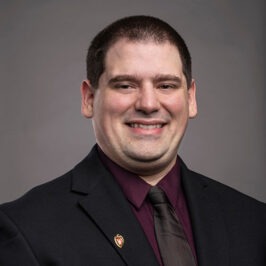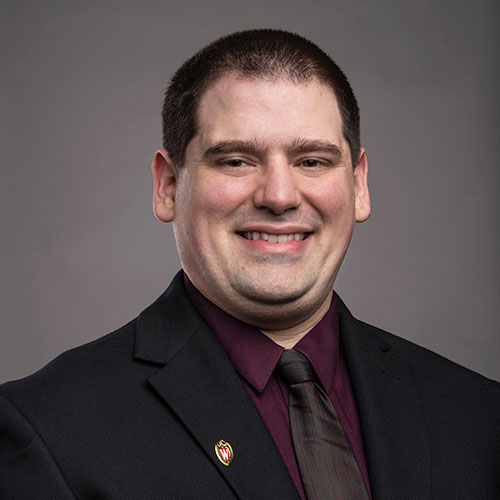 Stephen Colleton
MBA Student Consultant
Stephen's interest in entrepreneurship began as a young child. It was his dream to one day own and operate his own restaurant. Stephen started his career working at a farm and soon after moving to Wisconsin, he started working in the food industry while working towards a bachelor's degree in Philosophy. He shifted from an original intention to move into law to continue to learn more about food service and the various business models that the industry employs, working in large and small concepts, catering operations, fast casual dining, full-service dining, fine dining and fast-food operations.
Looking to translate sustained success in increasing employee engagement and retention into a new career, he began his MBA degree specializing in Human Resource Management. At the heart of truly exceptional service sector organizations is excellent execution of strategies related to the industry's most vital resource: its people. Stephen is eager to hone his skills in this program leading to one day realizing his dream of owning his own business
Brandon Limoni
MBA Student Consultant
Brandon Limoni is a senior from Green Bay, Wisconsin, majoring in Mechanical Engineering. He is also getting certificates in Business Fundamentals, Entrepreneurship, and Engineering Leadership. When he is not studying, you can find him outdoors. He enjoys fishing, hunting, snowboarding, and golfing.