Juggling the academic demands of majoring in astronomy, physics, math, economics, and political science with a certificate in entrepreneurship would be more than enough for most students. But Jaden Radcliff is not most students. With a schedule filled with an average of 18.5 credits per semester at the University of Wisconsin-Madison, Jaden has also found time to pursue his passion as a 'rice enthusiast.'
His innovative business, Rice Time, is breaking new ground in the fast-food industry, specifically focusing on rice—a staple food that is beloved by more than half of the global population. "My approach at Rice Time is to create pre-made rice dishes all homogenized onto a single unified menu," Jaden explains, reflecting his dedication and unique vision in offering a new fast-food experience centered around rice. With a culinary scene often dominated by Ramen restaurants and other noodle-centric eateries, Rice Time is introducing a fresh and novel concept to the market.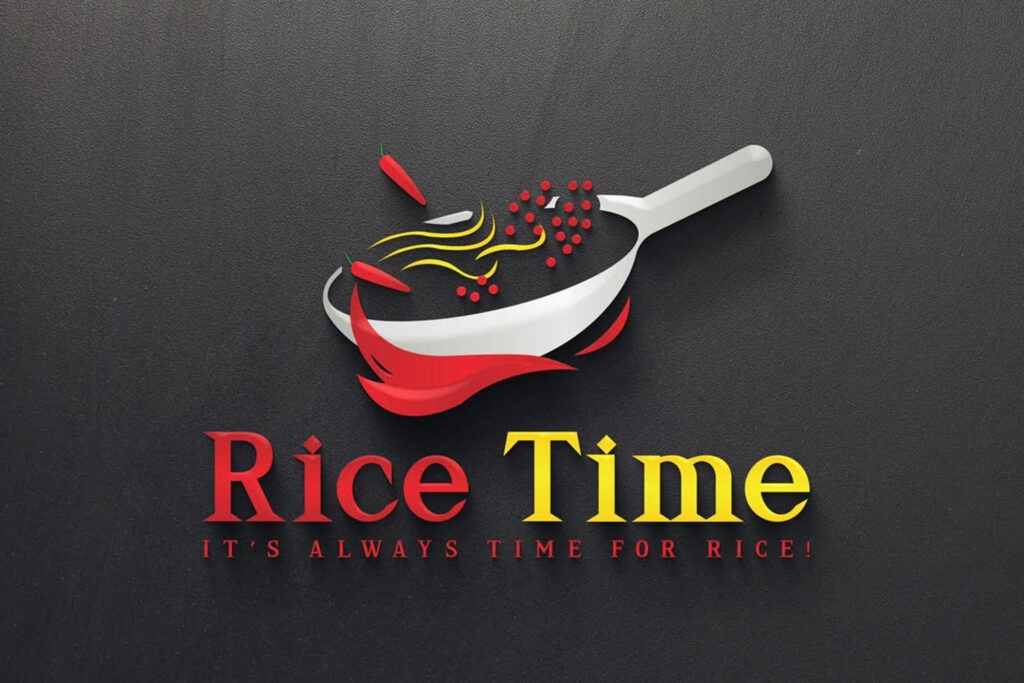 Jaden's entrepreneurial dream has been bolstered and guided by the Business and Entrepreneurship Clinic at the Wisconsin School of Business, providing him with some tools and expertise to grow and flourish. This program, funded by the Wisconsin School of Business and the Wisconsin Alumni Research Foundation (WARF), provides free business advice and services for Wisconsin-based entrepreneurs. 
Under the guidance of Michael Williams, with over 23 years of experience as a financial and operations executive, MBA students and senior-level undergraduates undertake various projects to help nascent businesses like Rice Time navigate through the challenges of starting and growing. In addition, Jaden took one of Michael's classes named "Venture Creation" where students pick a business they would like to research and develop over the semester.
With over a decade of experience cooking rice, it's no surprise that Jaden is so passionate about the topic. His close family friend from Vietnam taught him how to cook authentic Vietnamese fried rice, and he has been expanding this passion ever since.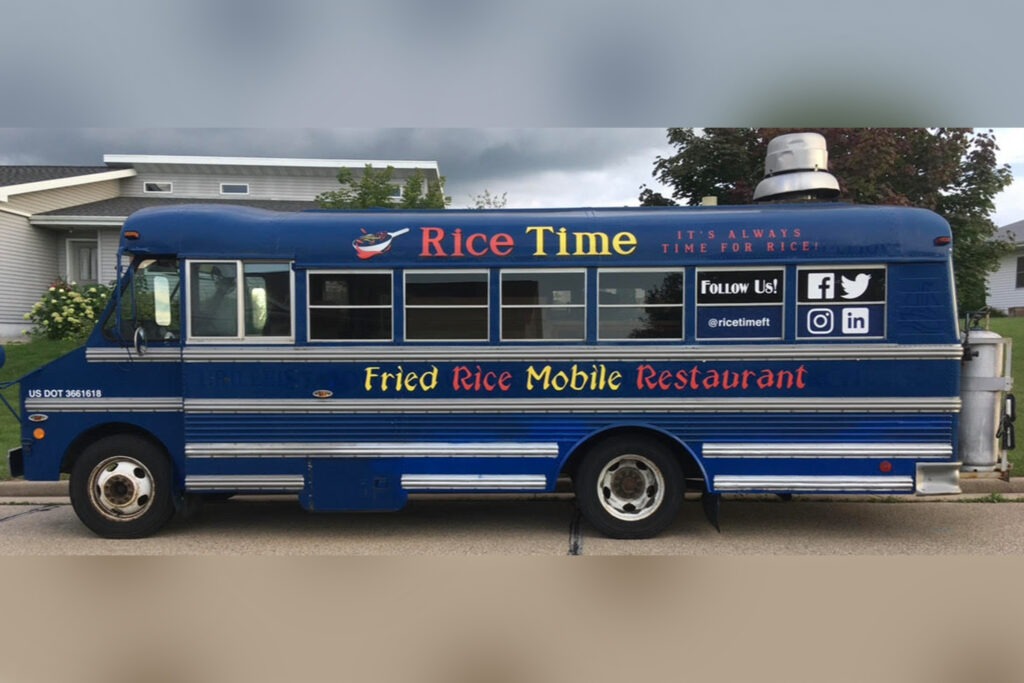 Rice Time began as a food truck and launched this summer in the Hortonville-Appleton area of Wisconsin, operating Mondays and Fridays at Alonzo Park and at the Greenville farmers market on Wednesdays. Despite a busy summer schedule, Jaden has been selling for around 3-4 hours in the afternoon, and the business is profitable. He has also been pleased to notice a lot of repeat customers coming exclusively for rice, a positive sign for his business.
Jaden is planning further expansion and is looking forward to operating in Madison next summer. He has already begun brainstorming ways to expand operations and assess logistics in the area. Assuming all goes well, Jaden aspires to open a food truck in Madison and eventually his own brick-and-mortar location.
The early success of Rice Time is a testament to Jaden's incredible skill and determination, something he acquired at a young age. A frightening choking incident as a child sparked a sense of urgency in him to live life fully and learn as much as he can.
Outside of his academic achievements and entrepreneurial pursuits, Jaden also loves everything related to fitness and enjoys puzzles, chess, juggling, riding a unicycle, and spinning a basketball on his finger.
Jaden's academic journey includes his first year of college at the University of Wisconsin-Oshkosh, where he participated and won a business model competition! This early success undoubtedly laid the groundwork for his current entrepreneurial venture.
Today, Jaden continues to be passionate about rice and has no plans of slowing down anytime soon. His innovative approach to fast food, his dedication to excellence, and his desire to learn and grow have set him on a path to success.
With the insightful guidance and mentorship from the Business and Entrepreneurship Clinic, Jaden has been able to refine his pitch deck, accurately evaluate the market size of several markets, and develop a strategic business plan for Rice Time. Although not yet a household name in Wisconsin, Jaden's dedication and the support from the clinic have positioned him to strive towards that lofty goal. Drawing parallels with success stories like Noodles & Company, founded by UW graduate Aaron Kennedy, Jaden's entrepreneurial flame is being supported and shaped by his collaboration with the clinic. His love for rice, which was always present, has now been channeled into a budding business venture, marking an inspiring success story that exemplifies local entrepreneurship and university-backed encouragement in Wisconsin's vibrant business community.
---