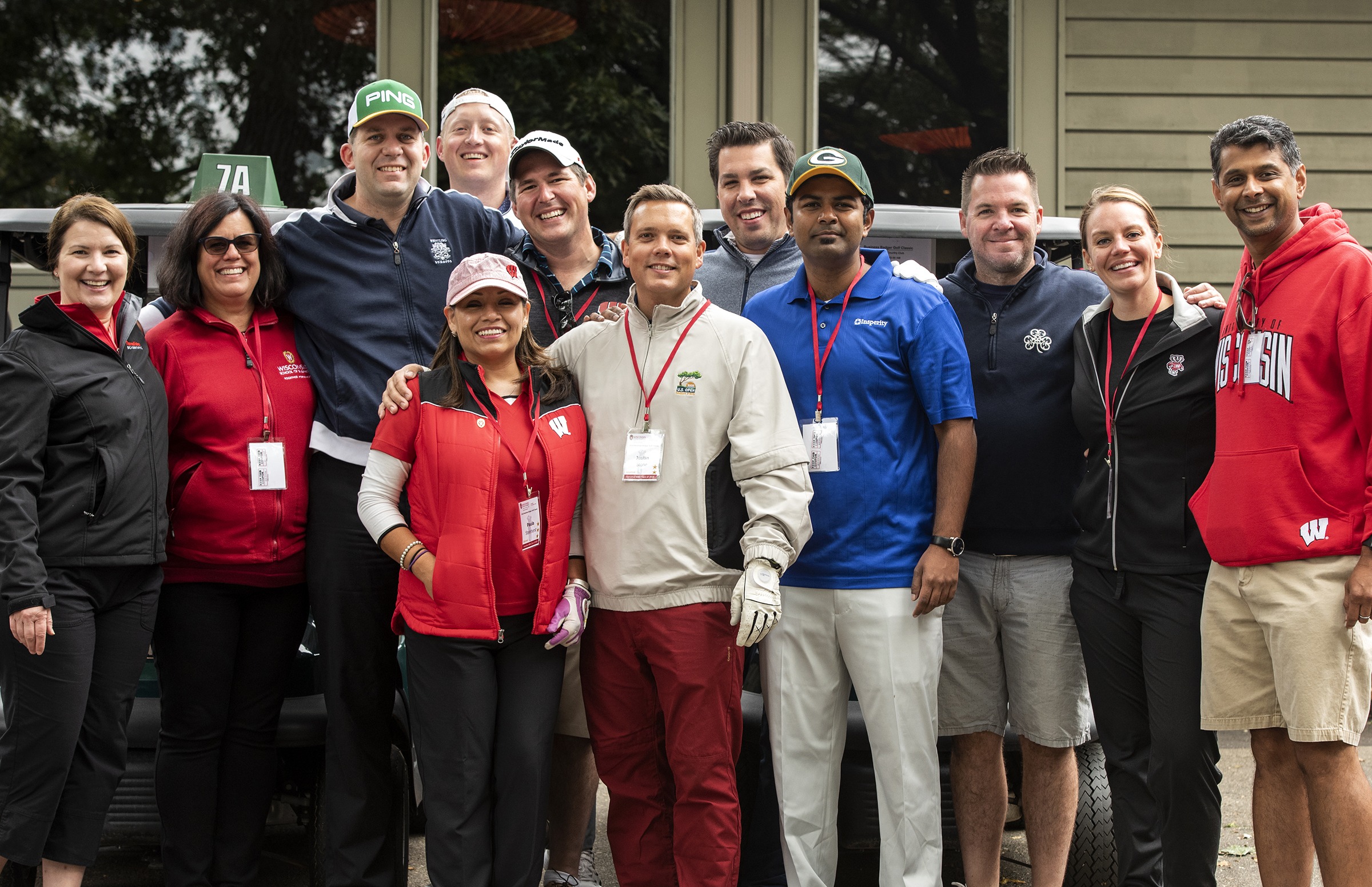 Culture & Diversity
---
Add Your Unique Background, Talents, and Passions to a Supportive Community
Students in the Wisconsin Executive MBA Program come from diverse backgrounds and form close bonds. They learn from each other, collaborate with one another, and share their perspectives inside and outside of the classroom.
"I see the network I am building in the program as a diverse group of advisors, potential talent I may be able to recruit, and some great friends."
Embracing Diversity, Equity, and Inclusion at Our Core
The Wisconsin Executive MBA Program is committed to fostering a culture that values differences and works to erase inequities.
We support diversity, including but not limited to race, ethnicity, socioeconomic status, gender identity, sexual orientation, and intellectual differences.
Inclusivity is a cornerstone of good business practice. Diversity, equity, and inclusion frameworks are built into our curriculum.
Student Support
For Women
Forté Sponsor School
Forté provides support for women at all stages of their careers to enhance their business acumen. Forté strives to increase the number of women applying to and enrolling in MBA programs by providing educational opportunities, networking and mentoring events, as well as professional conferences.
Incoming Wisconsin MBA women may participate in Forté events such as the MBA Women's Leadership Conference and MBA Financial Services FAST Track. Students also gain professional development opportunities through webinars and have access to Forté's job center.
For Active Duty, Reserve Duty, and Veterans
Military Applicants
A military background brings leadership, organizational, and analytical skills that are directly applicable to an MBA program.
If you are in active or reserve duty or you are a military veteran, you will find that the Wisconsin MBA curriculum prepares you for significant leadership responsibilities in a civilian career.
The Post 9/11 GI Bill will pay tuition expenses for military veterans who qualify, although it may only cover a certain amount. The Veterans Services & Military Assistance Center at the University of Wisconsin–Madison is able to assist with questions about military benefits.
Gain a Supportive Network. Make Lifelong Friends.
When you join the Wisconsin Executive MBA Program, you join a community of high-achieving senior leaders and executives. Throughout the program, you'll work collaboratively, share new perspectives, and support one another—and by graduation, you're sure to have gained new mentors, advisors, business partners, or friends.
Join a Strong Alumni Network
Business Badgers are known for being extraordinarily supportive of one another, opening doors and picking up the phone. When you graduate, you become part of this tight-knit network of more than 46,000 Business Badgers worldwide.
Meet Influential Leaders
The M. Keith Weikel MBA Leadership Speaker Series brings notable business executives and other thought leaders to the school to share their experiences and insights.
These widely attended events bring together the WSB community, providing an opportunity to network with MBA students, alumni, industry leaders, and the guest speakers themselves.​ Past speakers include Thasunda Brown Duckett, president and CEO of TIAA; Scott Cook, co-founder and board member of Intuit; and more.
Learn more about the Weikel Speaker Series
"Several times a year, I reach out to people who were in the program with me or who I have a relationship with through the alumni network. These are people I can contact to engage them in business, seek advice, or simply share experiences outside of work. The networking opportunities really do make a difference in how successful you are with your MBA."
Roger Ervin (MBA '09)