Leadership
Trusted leaders to solve tomorrow's big challenges.
At the Wisconsin School of Business, we see leadership preparation as more than leadership programming. It's about recognizing that a unique set of skills and values can change the world for good. It's about being trusted to lead.
Competency and trust
Our community members master the techniques and tools of their jobs, but they are distinguished by being in tune with others and the combined contributions to the greater community.
Humility and grit
We are an incubator for high achievers with great ambitions. Our way of working binds us. We develop team members everyone seeks out—the dependable ones; the people who deliver and who surpass expectations; the unrelenting seekers of a better path forward.
Individual goals, collective success
We work together to achieve for our community and our world. We have the confidence to pursue new solutions and the initiative to achieve them together.
Bringing Out the True Leader in Every Student
The Wisconsin School of Business was one of the first business schools in the nation and has a strong legacy of prioritizing the development of effective leaders.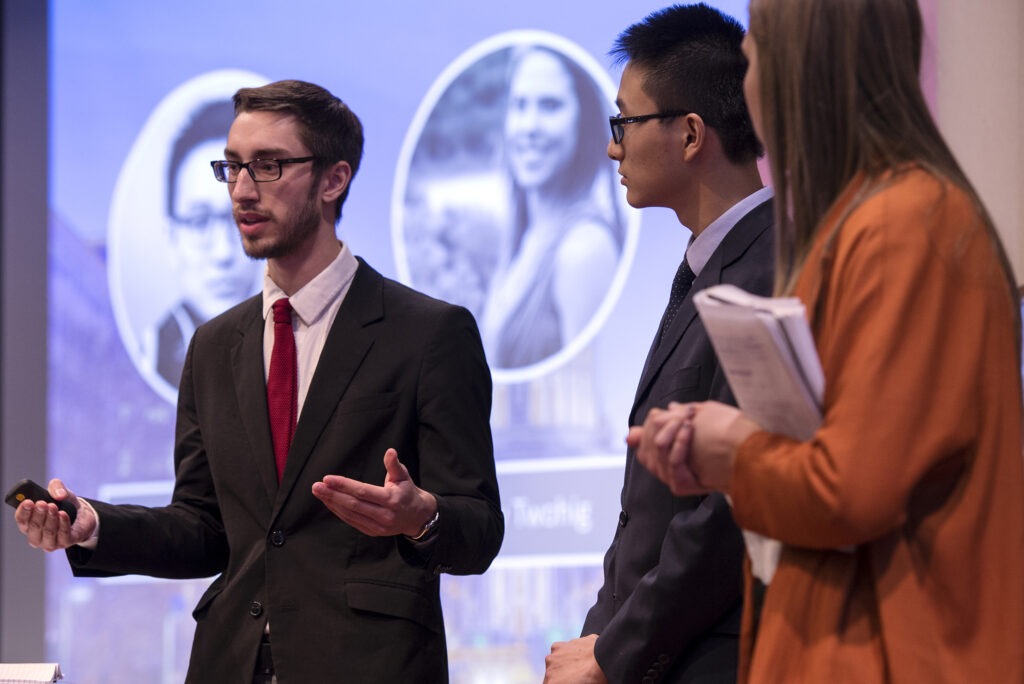 Undergraduate
Through the Accenture Leadership Center, students learn through workshops, case competitions, service days, and leadership conferences and can add a Personal Leadership Styles Badge to demonstrate expertise.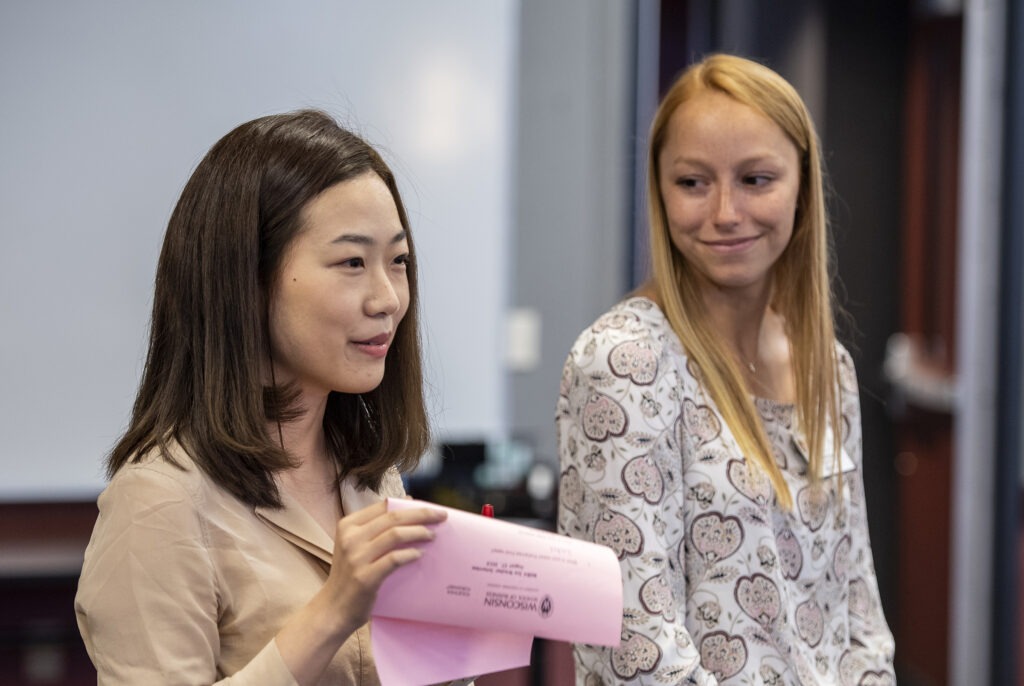 Master's programs
In each of eight master's programs, targeted knowledge, industry connections, and leadership skills are embedded in the curriculum, allowing students to expand career opportunities and salary potential.
MBA
In the MBA programs, collaboration and working in diverse teams prepare professionals to impact business in an increasingly agile, tech-driven, and constantly changing world.
In the Full-time MBA, Ignite Career Accelerator seamlessly blends leadership principles and academic learning.
The flexible Professional MBA program format provides exceptional access for working adults to develop skills to lead powerfully.
The Executive MBA offers C-suite leaders and other executives an opportunity to reach new heights with knowledge and skills that are immediately applicable to their roles.
Executive Education
Three centers offer leadership training to help people grow businesses and make valuable connections:
Center for Professional and Executive Development teaches leadership concepts through a real-world, interactive approach to business learning that's designed to have an immediate impact and maximize return on investment.
Family Business Center addresses the unique and challenging issues of guiding family-owned businesses regardless of their stage of development, growth, or transition.
Small Business Development Center guides entrepreneurs with resources and leadership expertise to start, manage, or grow small businesses.
Leading with Values
Our alumni are recognized as holistic, empathetic, and valued contributors with a work ethic of fairness, inclusion, and hard work. See where it got them.
Cynthia Chu (BBA '99)
leads growth, finance, and marketing at Audible. She's bringing in a new age of digital media while being an analytically focused, problem solving-oriented leader.

CFO and Growth Officer, Audible
Newark, NJ
Sennai Atsbeha (MBA '09)
took his passion for sports and turned it into an impactful career at ESPN, Beats by Dre, Nike, and Gymshark. He empowers his teammates and creates brands that reflect culture and take strong stands.

VP of Brand Marketing, Gymshark
Los Angeles, CA
Julie Howard (BBA'85)
rose to the C-suite by learning to adapt and face challenges head on. Her success is a testament to the core values that she's held since the beginning of her career: adaptability, a desire to challenge herself, and holding fear at bay.

CEO, Riveron
Chicago, IL
Julian Moncada (BBA '12)
Throughout Julian's career in finance and venture capital, he has found his ability to think creatively to be just as valuable as his business skills.

Director Corporate Development, Opentrons Labworks Inc.
New York, NY
Brandon Shields (MBA '17)
leveraged his military background and his MBA experience to learn how to lead with perspective.

VP, JP Morgan Chase & Co.
Wilmington, DE
Susan Chapman-Hughes (MBA '98)
likes to solve complex problems, but most of all enjoys being around people who are nice and have a mindset of service and support. She feels she got that at WSB.

Executive Vice President, American Express
New York, NY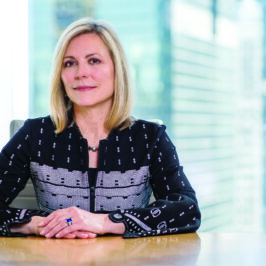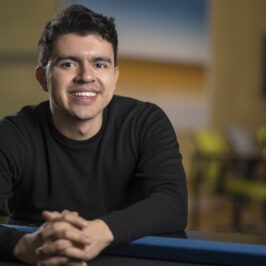 Inspiring Conversations
The Weikel Leadership Speaker Series brings accomplished business leaders to campus to share their experiences and insights with our MBA address students. Pre- and post-receptions create exclusive networking opportunities.
Recent presenters for the Weikel Leadership Speaker Series include: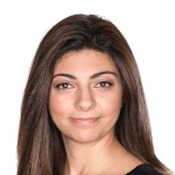 Rana el Kaliouby
CEO & Co-Founder,
Affectiva
Author of "Girl Decoded: A Scientist's Quest to Reclaim Our Humanity by Bringing Emotional Intelligence to Technology"
This Forbes 40 Under 40 and Forbes 50 Top Women in Tech researcher and business pioneer is working to reshape digital connection by incorporating "people skills" into artificial intelligence to revolutionize communication.
Watch presentation
Marvin A. Riley
President & CEO,
EnPro Industries, Inc.
The CEO of the future needs to be people-focused, in the moment, and operating authentically. Successful leaders are those who show kindness and respect and, among other things, turn off their phones to tune in to what's happening around them.
Watch presentation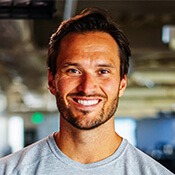 Jake Wood (BBA '05)
Co-Founder and CEO,
Team Rubicon
Would you head straight into a disaster zone? Jake parlayed his Marine Corps experience into a global nonprofit that sends military veterans and volunteer civilians to do just that.
His work earned him the 2018 ESPY Awards' Pat Tillman Award for Courage and he was named a CNN Hero.
Watch presentation