What You'll Learn
Learn to appraise property values, broker transactions, and manage properties. Gain skills needed for residential, commercial, and community development.
Topics, skills, and concepts
Property development, community planning, understanding of local and regional trends
Market analysis, urban economics, forecasting, investment, sourcing of capital, sustainability
1
in the U.S. for undergraduate real estate programs
—U.S. News & World Report, 2022-2023
Prepare for Your Real Estate Career
Key employers
Altus Group, Jones Lang LaSalle, Cushman and Wakefield, Prudential Financial, Northwestern Mutual
Knowledge and abilities
Excel, ARGUS and CoStar software, customer relationship management (CRM) tools
Development feasibility, financial analysis, investment analysis, lender investment analysis, income proforma
Sales and marketing, customer and personal service, law and government, strong interpersonal skills, analytical thinking, networking, organizational skills
Common job titles
Real Estate Analyst
Valuation Analyst
Financial Analyst
PREP Associate
Investment Analyst
Acquisitions Associate
Common Career Paths
Commercial agents and brokers specialize in income-producing properties, such as retail stores, shopping centers, office buildings, industrial parks, and apartment complexes. Commercial real estate professionals help clients evaluate a property's income potential and offer guidance regarding local zoning and tax laws. Some states require a specialized license for commercial transactions, while others cover residential and commercial transactions under the same license.
Developers work on either commercial or residential real estate projects. Developers buy land, finance real estate deals, build or have builders build projects, create, imagine, control, and orchestrate the process of development from the beginning to end. Professionals in this area must be able to conduct market analysis and acquisitions analysis, create, update, and evaluate financial spreadsheets to examine returns to the developer and investors as a project evolves, review investment agreements and other legal documents, develop and execute project timelines, and ensure that contract agreements with construction and design firms are upheld.
Private equity real estate is an alternative asset class composed of professionally managed pooled private and public investments in the real estate markets. Investing in private equity real estate involves the acquisition, financing, and ownership (either direct or indirect) of property or properties via an investment fund.
Real estate brokers can work as independent real estate agents or have other agents working for them. Real estate brokers are licensed according to requirements that vary by state and typically specialize in a particular property type. Professionals with roles in commercial brokerage sell, for a fee, real estate owned by landlords or companies. Professionals with roles in residential brokerage act as an intermediary in negotiations between buyers and sellers, generally representing one or the other.
Corporate real estate is the real property held or used by a business enterprise or organization for its own operational purposes. The goal is to maximize the firm's value of resources devoted to space needs to improve the efficiency of real estate usage. Those working in corporate real estate must be able to conduct a site analysis to identify office space, distribution facilities, retail locations or manufacturing space for the company, conduct market research and establish a real estate strategy, participate in all aspects of property development including the entitlement process, legal process, and construction management.
Go Beyond the Classroom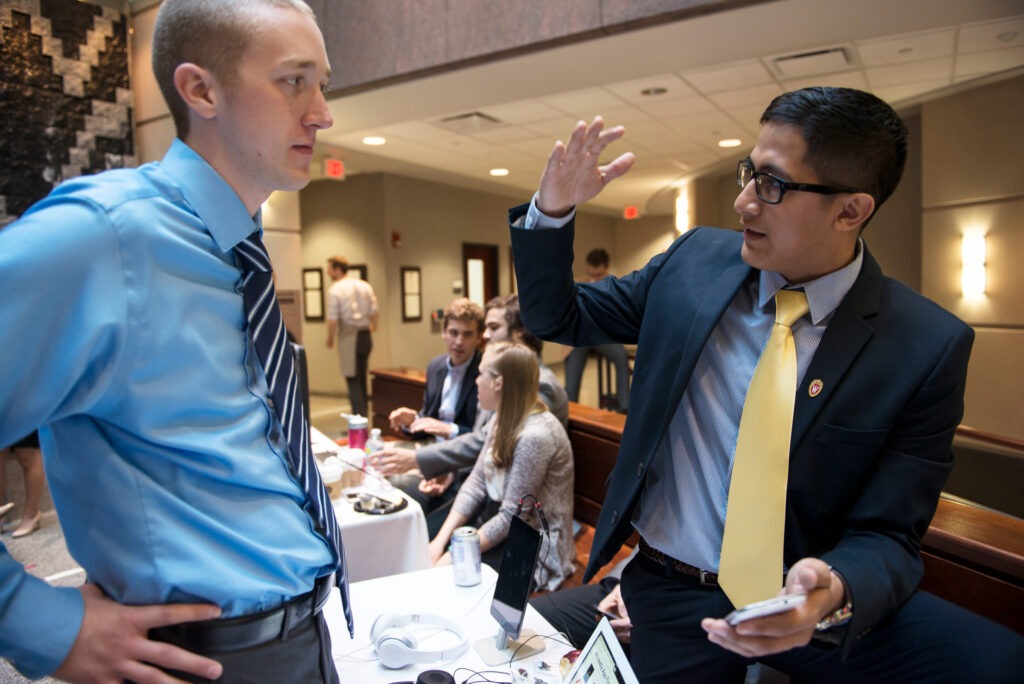 The Wisconsin real estate program offers a series of cocurricular opportunities that will positively impact your career and student experience. Not only will you develop skills and experiences that will reinforce your classroom learning and make you more employable, you'll find new friends and build confidence along the way.
Join a Student Org + Find Mentorship Opportunities
Looking for a community of undergraduate and graduate students who share your enthusiasm for real estate? Join the Real Estate Club, one of the largest and most active student organizations on campus, which offers leadership opportunities, field trips, fall and spring career fairs, and events to network with professionals.
Connect with women who are passionate about real estate and excited about creating an inclusive, supportive community through a guest speaker series, field trips, and networking events.
Wisconsin Real Estate Alumni Association
As a student member of WREAA you will have instant access to networking events in major cities across the U.S. and the WREAA Career Hub.
Real Estate Mentor Program
Learn the commercial real estate business firsthand from the Real Estate Mentor Program where you will be matched with a Wisconsin real estate alum or Graaskamp Center board member.
Real Estate Case Competitions
When you join a case competition team, you will apply your classroom knowledge to real world business challenges while sharpening your presentation and leadership skills. Many students thrive on these opportunities and list them as highlights in their résumés.
Meet the Real Estate Team
Career coach
Use Starfish to make an appointment with your career coach.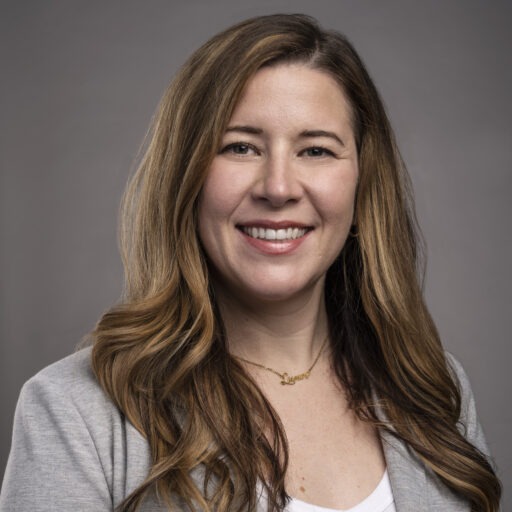 Pathway consultant
Greg Reed
Associate Director