MBA in Applied Security Analysis
---
Take Your Investment Expertise to New Heights
Up your value as an investor with a top-ranked MBA that sets you apart in the investment world. Supported by the Hawk Center for Investment Analysis, this is the longest-running program of its kind and remains one of the nation's leading academic programs for applied investment education. The curriculum emphasizes application of modern investment theory to the management of a $25 million portfolio.

Hands-on experience managing real money and making investment decisions that make a real impact

Access to alumni who teach and mentor, and serve as a network to find internships and full-time job positions

A low faculty-to-student ratio enables close monitoring of students' financial modeling and reports and detailed, real-time feedback
Curriculum
The Wisconsin Full-Time MBA curriculum integrates a strong foundation in general management with highly focused preparation in applied security analysis. You will begin specializing right away.
As a Chartered Financial Analyst (CFA) Program partner, the Wisconsin School of Business integrates at least 70 percent of the CFA certification program content into the curriculum. The three-year CFA certification exam program is the standard accreditation of the financial and investment industry, and the applied security specialization in the Wisconsin MBA Program will prepare you for exam day from your very first semester.
Year 1
First Semester
Data to Decisions
Financial Accounting
Introduction to Financial Management
Operations Management
Leading and Working in Teams
Marketing Management
Introduction to Applied Security Analysis
Second Semester
Ethics, Integrity and Society
Integrated Company Analysis
Business Strategy
Economics for Managers
Security Analysis
Introduction to Applied Portfolio Management
Analysis of Fixed Income Securities
Year 2
First Semester
Applied Security Analysis and Investment Management I
Electives (3)
Second Semester
Applied Security Analysis and Investment Management II
Electives (2)
Applied Learning
Beginning immediately, you'll learn from direct contact with leading investment practitioners, use the same analytical tools used by professionals, and control more than $25 million in actual securities. You will learn how to put those investment skills into practice through regular contact with global investment leaders at conferences, networking luncheons, and in the classroom.
Small program size means you get a lot of interaction and hands-on experience to build your résumé, including:
Manage more than $25 million of equities and fixed-income assets in the second-year specialization capstone
Learn from a wide range of financial professionals the keys to assessing the quality of corporate business models, weighing risks and opportunities, and applying valuation methodologies to a variety of security holdings
Apply what you learn in the classroom to real business decisions, supported by alumni and successful industry leaders, as with a recent applied learning session in which students presented an action plan for increasing portfolio performance to a practicing fund manager
Gain proficiency with the same industry tools investment professionals rely upon, including Bloomberg® Terminals, Morningstar® financial data, and FactSet® Analytics the core skill sets required in today's financial markets through access to Wall Street Prep evaluation and financial statement modeling materials, templates, and training, including a two-day Wall Street Prep bootcamp.
Build the core skill sets required in today's financial markets through access to Wall Street Prep evaluation and financial statement modeling materials, templates, and training, including a two-day Wall Street Prep bootcamp.
Prepare for the Chartered Financial Analyst® (CFA) Program exam series through a specialized curriculum and access to additional CFA resources as part of the CFA Institute University Affiliation Program
Participate in the CFA Institute Research Challenge
Learn from financial industry leaders from across the globe through subsidized trips to the global CFA Institute Annual Conference, held at international financial centers such as Frankfurt and Montreal
Expert Support and Career Connections
Knowledge Center
The applied security analysis specialization is supported by a dedicated knowledge center, the Hawk Center for Investment Analysis, backed by extensive industry support. A network of more than 650 Hawk Center alumni helps you launch your career in investment research or portfolio management. Dedicated space in Grainger Hall serves as applied security analysis students' home base and encourages collaboration.
Participating investment industry experts and alumni:
Guide curriculum
Serve as on center advisory boards
Initiate applied learning
Contribute to the classroom
Mentor students
Assist with recruiting and placement
Advisory boards
Members of three Hawk Center advisory boards—Hawk Equity Portfolio, Hawk Placement and Networking, and Hawk Fixed Income Portfolio—have deep ties to the industry and consult on all aspects of the program.
See our advisory boards
Board Member Spotlight
Jason Schultz, CFA, CPA
Director–Leveraged Finance Research/Head of Internship Recruiting Northwestern Mutual Investment Management Co.
Jason serves the center as a member of the Hawk Fixed Income Portfolio Advisory Board. He is an experienced investor focused on identification and analysis of and investment in undervalued securities. Jason regularly directs interns to Northwestern Mutual.
World-class Faculty
Our expert faculty members offer a deep-dive investment program that sets you apart.
Faculty Member Spotlights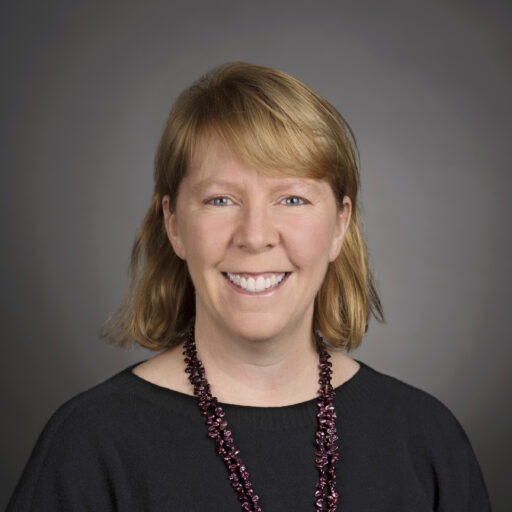 Betsi Hill (MS '89)
Faculty Associate
Co-Director,
Hawk Center for Investment Analysis
Hill provides valuable perspective as she shares extensive industry experience supervising student management of fixed-income portfolios. A program alumna who has served on the advisory board, Hill started her career as a credit analyst for Liberty Mutual, rising to senior positions in fixed income credit research, most recently as partner and head of global credit research at Napier Park Global Capital.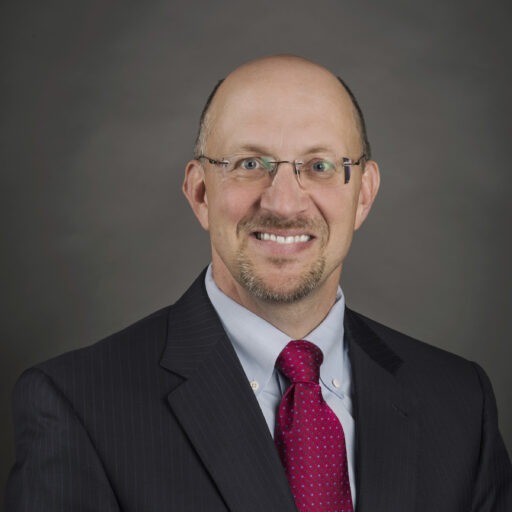 Greg Edwards (MS '97)
Faculty Associate
Co-Director,
Hawk Center for Investment Analysis
Edwards brings more than twenty years of investment management experience to the program, using his background in equity management and research to prepare the next leaders in the field. He guides first year students in the management of equity portfolios. Edwards is a Wisconsin School of Business alumnus and has managed equity portfolios at firms like BlackRock and Baird, most recently serving as a senior analyst at a boutique hedge fund.
Program Voices
"The support of the alumni from the Wisconsin MBA Program in applied security analysis has far exceeded any of my expectations. I never thought I would get the opportunity to work with and learn from so many successful individuals in the investment management field while I was still in school. Whether it's being challenged on my investment decisions by our advisory board or just getting the opportunity to learn from and interact with our weekly speakers, my understanding of the investment business and how to be successful in this field has definitely been accelerated by our alumni base."
High Yield Corporate Bond Research Analyst, Columbia Threadneedle Investments
"The strong alumni base is invaluable. The ASAP alumni are professionals doing the exact work we were preparing to do. Alumni supported me by reviewing my stock and other investment reports. They are very genuine and they wanted to see us succeed. Faculty collaboration in the program assures a strong, well-coordinated curriculum. It is very easy to ask for help and get the attention you need to succeed."
Equity Research Analyst, Brentview Investment Management
"Managing a fixed-income portfolio gave me a real-world perspective on the roles of both a research analyst and portfolio manager. The real-world experiences that students have elevate the applied security analysis program's depth of experience in investment management."
High Yield Credit Analyst, Northwestern Mutual Investment Management Company
Get To Know Our MBAs
Hear about students' experiences in the program.
Connect With Top Employers
Connect with employers through classroom visits, networking events, and applied learning projects. Frequent recruiters: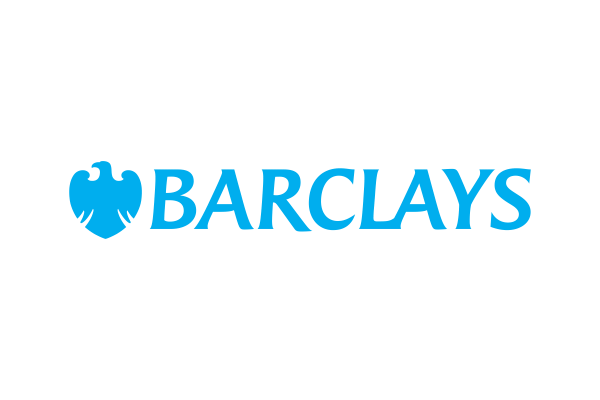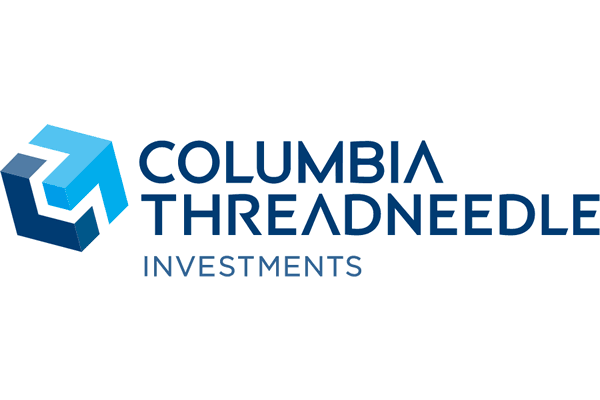 Applied Security Analysis Careers
Common career paths
Equity or Fixed Income Research
Portfolio Management
Common job titles
Portfolio/Fund Manager
Portfolio Analyst
Buy-Side Analyst
Sell-Side Analyst
Institutional Sales Representative
Wealth Manager
Equity Research Associate
Equity Analyst
Investment Product Manager/Sales Representative
Fixed Income Analyst
Investment Grade Analyst
Leveraged Loan Analyst
High Yield Analyst
Your MBA. Your Career Success.
High staff-to-student ratio means you get unlimited support—and exceptional connections—as you step into your ideal career.
Ready to Learn More?
Sign up to get the latest information about the program, hear about upcoming admissions events, receive application tips, and more.