Earn an MBA that Opens Doors
It's different here. We excel at incubating big ideas. At seeking a better path forward, together. At developing trusted, values-driven leaders. That, plus our MBA specializations, is what keeps recruiters returning for trusted new talent—and helps you turn your dream into your ideal career.
Industry tested
Team projects and leadership training provide confident, day-one readiness. Experience in high-level consulting projects prepares you for success in your mid-degree internship, to shine in interviews, and to advance after hire.
New-career ready
Core business curriculum, classes and applied learning focused in your chosen specialization, and one-to-one career preparation are gamechangers. We know your name and your career aspirations—and match you with employers where you want to grow.
Financially advantaged
With Wisconsin's leading ROI, you can start out with minimal debt and begin building post-MBA wealth sooner to achieve the quality, meaningful life you want.
See Where a Wisconsin Full-Time MBA Can Take You
Launch your career at top companies where you want to work. Click the pins to see where our MBA graduates have landed.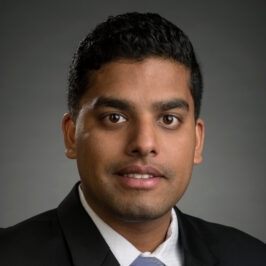 Aashish Khanna
, MBA '16
Lead Project Manager at Taxfix
| Technology Strategy and Product Management
San Francisco, California
Angela Lee
, MBA '20
Treasury Accounting Analyst at eBay
| Corporate Finance and Investment Banking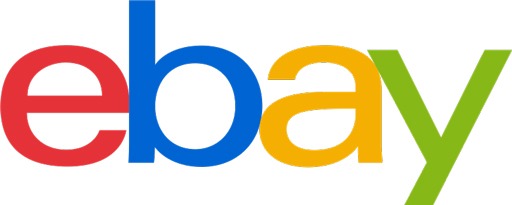 New York, New York
Azucena Flores
, MBA '17
Business Development Associate at BlocPower
| Risk Management and Insurance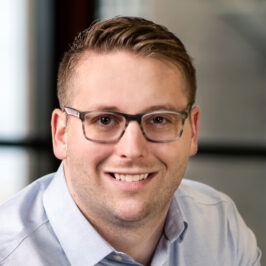 Minnesota
Bailey Hackbarth
, MBA '20
Assistant Brand Manager at The Scotts Miracle-Gro Company
| Marketing-Brand and Marketing Management

Denver, Colorado
Brian Cleary
, MBA '19
Associate for Asset Management and Investment Teams at Northwood Investors LLC
| Real Estate

Texas
Camille Clark
, MBA '17
Business Strategy Manager at Sabre Corporation
| Marketing-Marketing Analytics and Insights

Chicago, Illinois
Donovan Walker
, MBA '19
Associate Product Manager at Hollister Incorporated
| Marketing-Brand and Marketing Management
Ellen Chen
, MBA '19
HR Leader, Janssen Pharmaceuticals Asia Pacific at Johnson & Johnson
| Strategic Human Resource Management

Los Angeles, California
Evan Bernier
, MBA '18
Equity Research Analyst at Brentview Investment Management, LLC
| Applied Security Analysis
Miami, Florida
Komal Singh
, MBA '19
Product Owner, Digital e-Commerce at Royal Caribbean Cruises
| Technology Strategy and Product Management
Seattle, Washington
Kristen Mezzapelle
, MBA '19
Regional Operations Manager at Amazon
| Supply Chain Management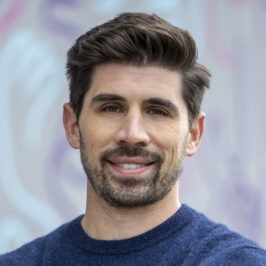 Pewaukee, Wisconsin
Kyle Nakatsuji
, MBA '11, JD '12
Founder and CEO at Clearcover
| Supply Chain Management & Finance
Madison, Wisconsin
Mary Parmeter
, MBA '18
Attorney (Banking, Finance and Real Estate Group) at Axley Brynelson Law Firm
| Corporate Finance and Investment Banking
Cincinnati, Ohio
Melissa Abney
, MBA '19
Senior Brand Manager at P&G
| Marketing-Brand and Marketing Management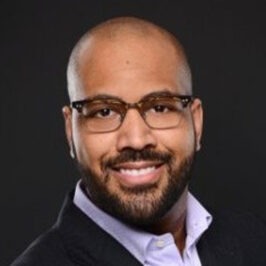 Stuttgart, Baden-Württemberg,
Germany
Papi Valmond
, MBA '10
Global Risk Manager at Daimler Financial Services
| Corporate Finance and Investment Banking

Auburn Hills, Michigan
Patrick Stahl
, MBA '19
Corporate Leadership Development Program at Stellantis
| Marketing-Brand and Marketing Management

Los Angeles, California
Sennai Atsbeha
, MBA '09
VP Brand North America at Gymshark
| Brand and Product Management
Houston, Texas
Will Bishop
, MBA '17
Manager, Strategy at KPMG US
| Corporate Finance and Investment Banking
Louisville, Kentucky
Zena Stephens
, MBA '17
Sr. Total Rewards Business Partner at Waystar
| Strategic Human Resource Management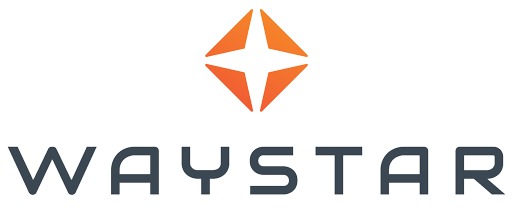 Career Guidance That Puts Your MBA to Work
A high staff-to-student ratio means our career management team knows you by name—and connects you with recruiters where you want to work.
Learn more about careers
salary-to-debt ratio among MBA programs with grads earning $100,000+
— U.S. News & World Report, 2021
producer of Fortune 500 CEOs
— Kittleman, 2018
public full-time MBA program
— U.S. News & World Report, 2022
Choose a Specialization to Build Your Career Path
A strong foundation of core business fundamentals provides a foundation for management. Immersion in a specialization provides proven readiness and performance. This unique combination brings top recruiters back year after year.
Alumni Pursue Their Dream Jobs
Our alumni were where you are now. Ready to pursue an MBA to reach their dreams. Now they are out in the world eager to give back. You will learn a lot from them—and develop a powerful, career-long network.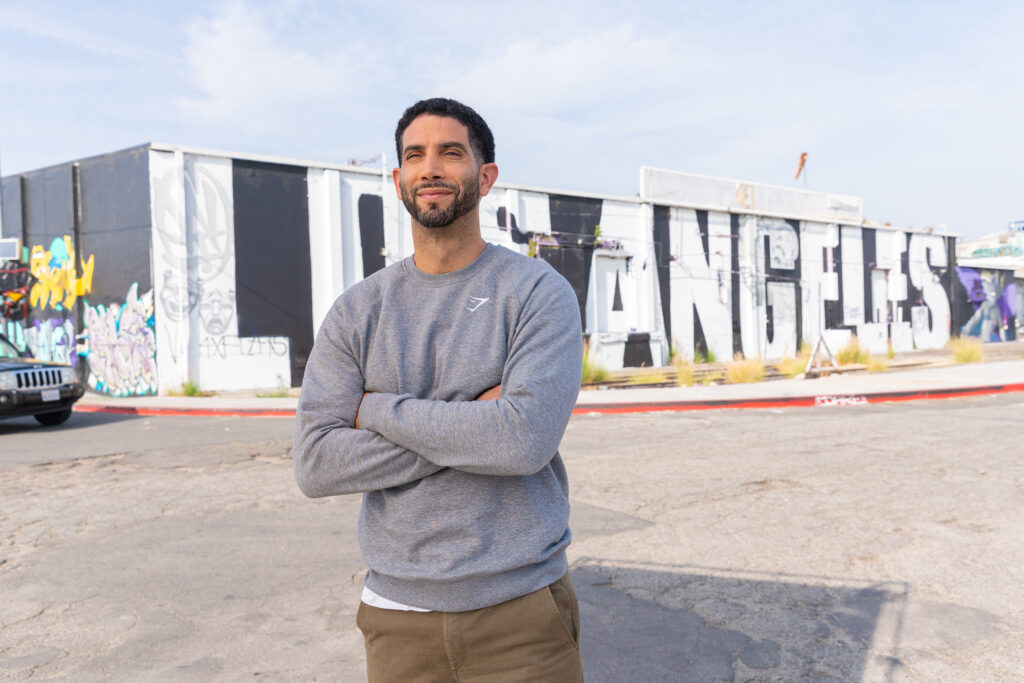 Create Brands that Make an Impact
Sennai Atsbeha (MBA '09)
VP, Marketing at Gymshark
Los Angeles
Sennai is the VP of Marketing at Gymshark, a fast-growing UK-based athletic apparel company. He leads Gymshark's brand growth, establishes a deep relationship with its consumers, and mentors a team on the ground floor of a company that is shifting culture and connecting with people in a new way. A former college basketball player, Sennai sought a business career in sports and has excelled in marketing roles at top companies like ESPN, Beats By Dre, and Nike. Dream realized.
Become an In-demand Entrepreneur
Kyle Nakatsuji (MBA '11, JD '12)
Founder and CEO, Clearcover
Pewaukee, Wisconsin
Kyle is the founder and CEO of Clearcover, a startup car insurance company offering a fully digitized experience for consumers. Nakatsuji has faced obstacles—including an MBA that almost wasn't—but that hasn't stopped his rise in the highly competitive insurance market. Under Nakatsuji's leadership, Clearcover has raised more than $200 million in series D funding. Dream realized.
Develop People-focused Cultures
Marcus Alston (MBA '19) 
Business Transformation (CX Engineering), DEI & Inclusive Growth Consultant at Cisco
San Jose, California
Marcus is a classically trained clarinetist who had a career in banking and insurance underwriting. His MBA journey began with a question: How can companies develop exceptional cultures? Marcus chose to specialize his MBA to switch to a human resource management career to pursue his passion for developing human capital. Hands-on consulting experience helped prepare him to excel in his new HR career. Dream realized.
Refine Skills To Lead Business and Social Change
Jenna Herr (MBA '19)
Senior Risk and Compliance Specialist at A.T. Kearney
Chicago, Illinois
Jenna overcame monumental challenges to get to graduate school. In a leadership award nomination, students and staff noted her ability to instill courage in others, her deep critical thinking skills, and her gentle humanity. Jenna specialized in risk management and insurance with added focus on technology and business analytics and launched her ideal career. Dream realized.
Fast Track a Successful Career Switch
Jared Shoemaker (MBA '19)
Acquisition Associate at Leftbank Holdings
Chicago, Illinois
Jared chose the nation's top-ranked real estate program to jump from engineering to real estate. He gained the skills and knowledge to become a senior financial analyst after graduation and start a new position soon after. Dream realized.
See yourself in a thriving community. Competitive admission. Collaborative environment.
Learn more about our culture
Admissions & Tuition
Deadlines
Application is open. Upcoming deadlines:
March 1, 2022
April 10, 2022
June 1, 2022
GMAT/GRE test-optional policy for Fall 2022 enrollment
In an effort to offer continued flexibility in the admission process during the pandemic, we have announced a temporary test-optional policy for students applying to the Wisconsin Full-Time MBA Program for Fall 2022.
See full admissions requirements
Connect with the admissions team
Passionate admissions professionals help you plan your application and get you on the path to your ideal career. Schedule a 30-minute consultation or connect at an admissions event.
Tuition
2020-2021 Tuition
Resident $23,364.64
Nonresident $47,013.12
Merit-based aid
More than 80% of students receive some form of merit-based aid
Check out what's new with the Wisconsin MBA