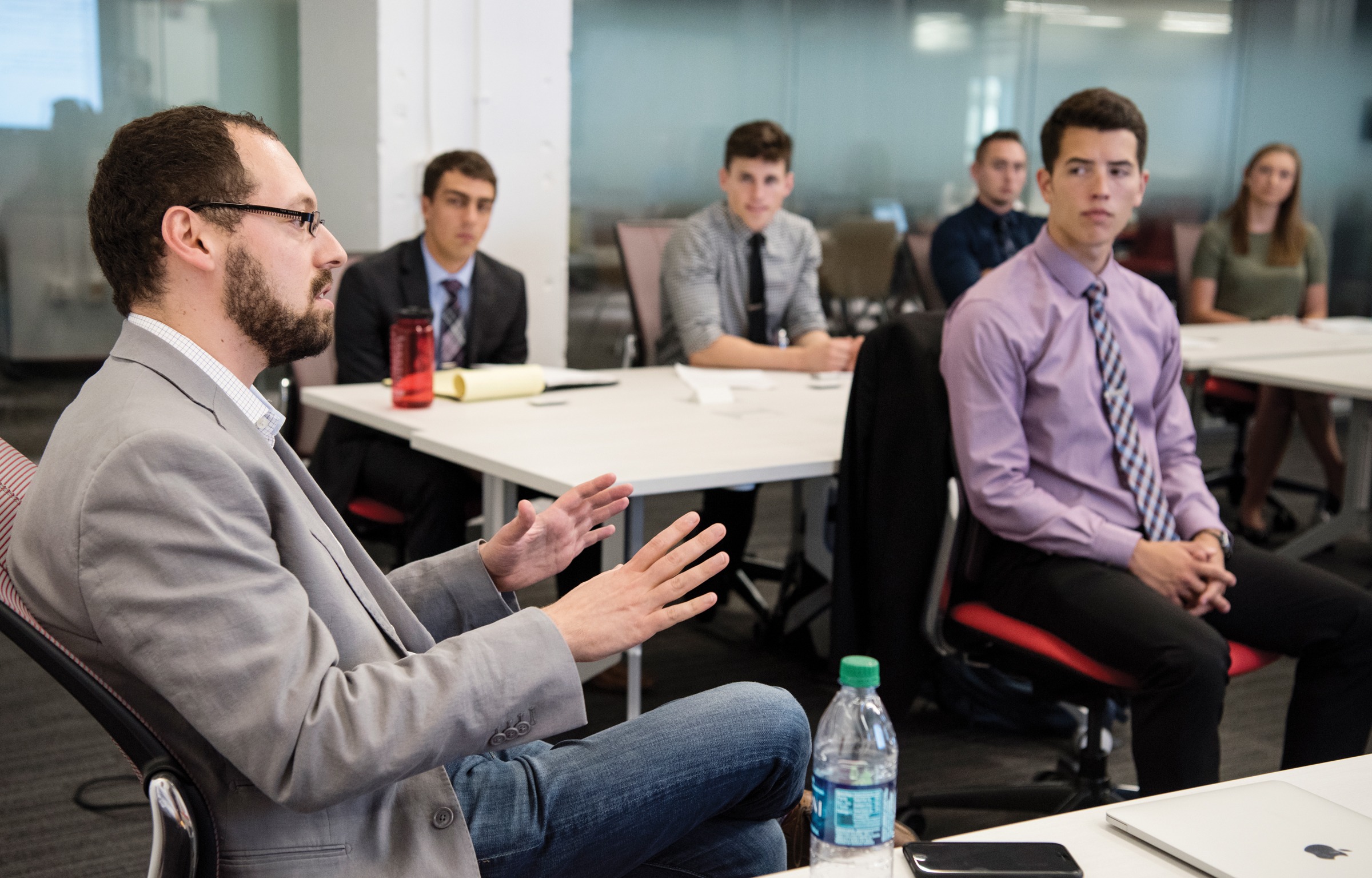 Erdman Center for Operations & Technology Management
---
Enhancing analytics and business acumen
The Erdman Center introduces full-time MBA students in the technology strategy and product management specialization, as well as UW–Madison pharmacy students, and master's students in business analytics to industry practices and prepares you for a wide range of cutting-edge careers. You will meet and exchange ideas with executives, managers, and consultants and you will benefit from a strong network of current and past students
Programs We Support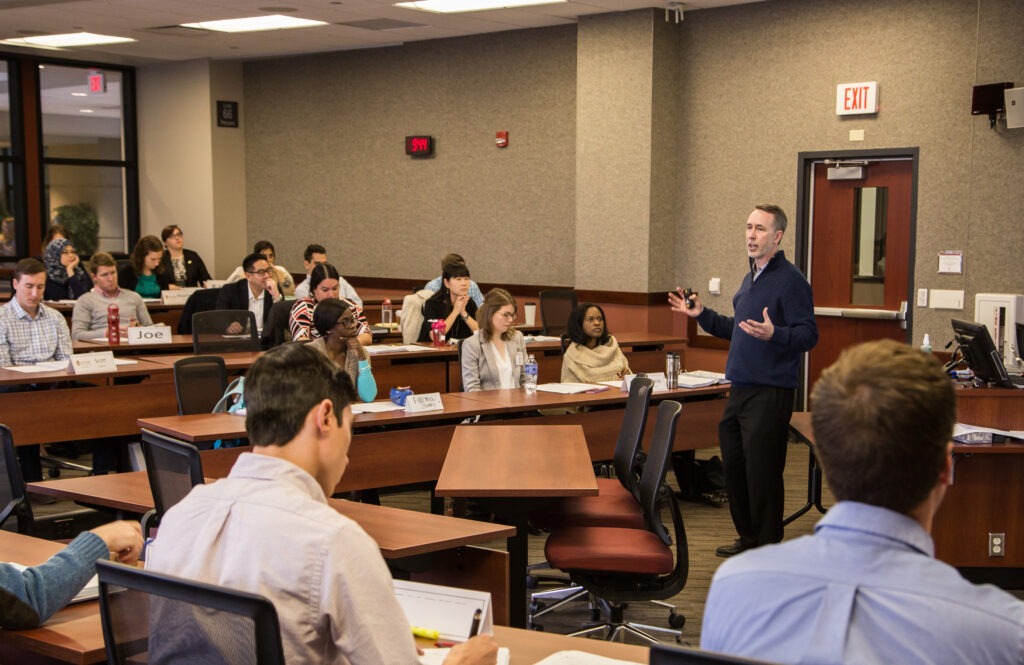 MBA Specialization in Technology Strategy and Product Management
Gain broad and deep business and entrepreneurial skills from a flexible curriculum applicable to designing, managing, and improving tech and product processes and systems.
Learn more about the MBA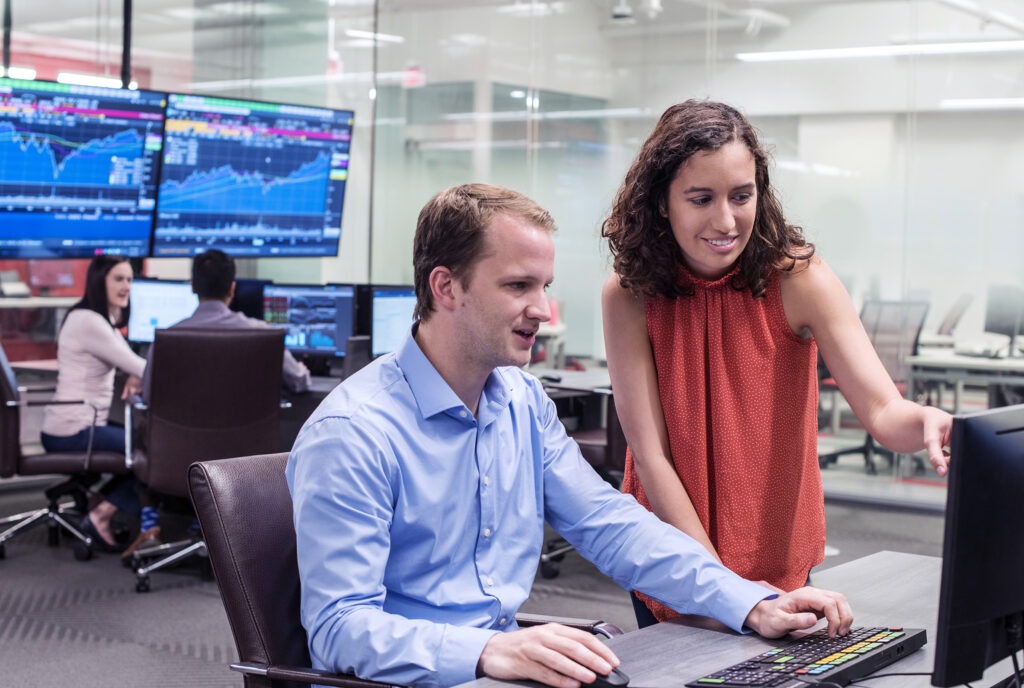 MS in Business Analytics
Earn a STEM-designated Master of Science: Business Analytics degree. In this one-year program you will learn to sort, understand, visualize, and apply data to solve complex business questions.
Learn more about the MS in Business Analytics
PharmD Concentration
University of Wisconsin–Madison Doctor of Pharmacy students can enhance their degree with a concentration in operations and technology management (OTM).
Learn more about the Doctor of Pharmacy
Beyond Your Degree
Build skills to differentiate yourself in the workplace
Six Sigma Training
Earn Yellow and Green Belt certification.
Agile
Learn the agile method for process improvement.
Workshops and Competitions
Expand your knowledge and collaborative skills.
Certificate in Strategic Innovation
Hone your skills and enhance your degree with a customized certificate.
Career-Advancing Networking Opportunities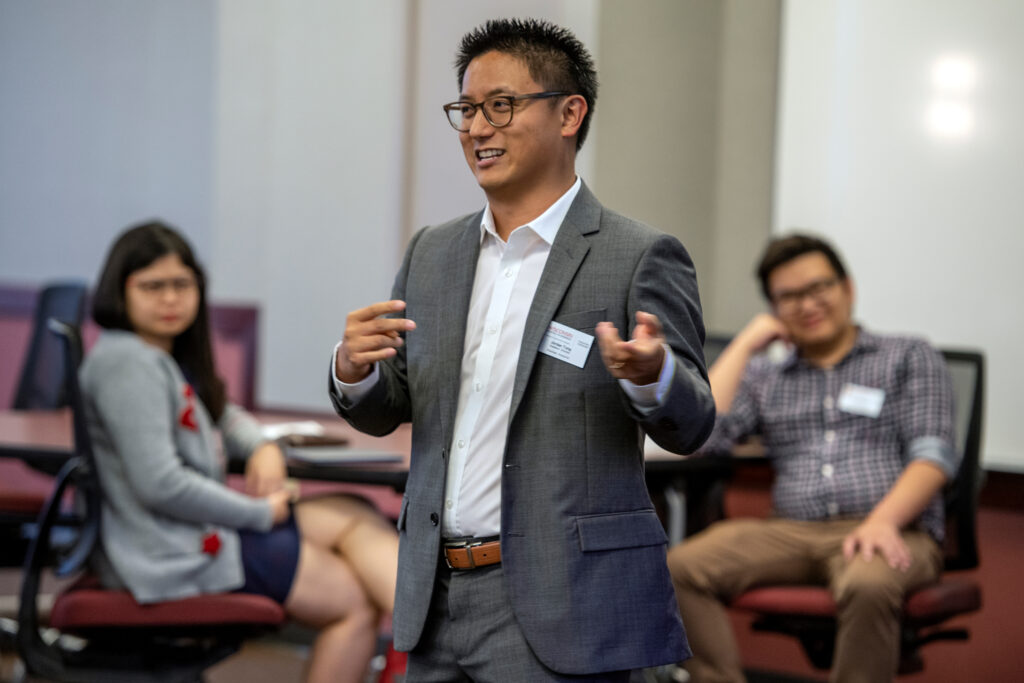 Affiliated Faculty
Our faculty members contribute to the operations technology profession both in and beyond the classroom.
Meet our faculty
Advisory Boards
The Industrial Advisory Board provides recommendations and advice on matters vital to the center's activities.
Meet our board members
Applied Learning
Guest speakers, corporate site visits, and professional development opportunities add value to your degree.
Learn more about Applied Learning
Tech Product Club
The Tech Product Club is a student-led organization aimed at creating a community of Wisconsin MBA students who are interested in pursuing product marketing or product management roles.
Learn more about the club
Connect on LinkedIn
Our alumni LinkedIn group provides an opportunity to reconnect and build a lasting professional network.
Join our Linkedin group
Professional Associations
We encourage students to join professional organizations and attend local seminars and regional events.
American Society for Quality (ASQ)
Association for Computing Machinery (ACM)
Association for Operations Management (APICS)
Association for Women in Computing (AWC)
Council for Supply Chain Management Professionals (CSCMP)
Institute of Electrical and Electronics Engineers (IEEE)
Also see IEEE Computer Society and IEEE Communications Society
Project Management Institute (PMI)
Support Us
The Center Support Fund provides for general center expenditures, including technology, scholarships, lecturers, and center administration.
Make a gift