Entrepreneurship and Enterprise Development
If you are a Wisconsin Full-Time MBA student looking to start a new business now or in the future, or take an existing business to a new level, then the Wisconsin Fellowship in Enterprise Development is the program for you.
The Wisconsin Fellowship in Enterprise Development is an applied training program that integrates foundational business knowledge, award winning academic research, and cutting-edge techniques from practice in a rigorous single year program.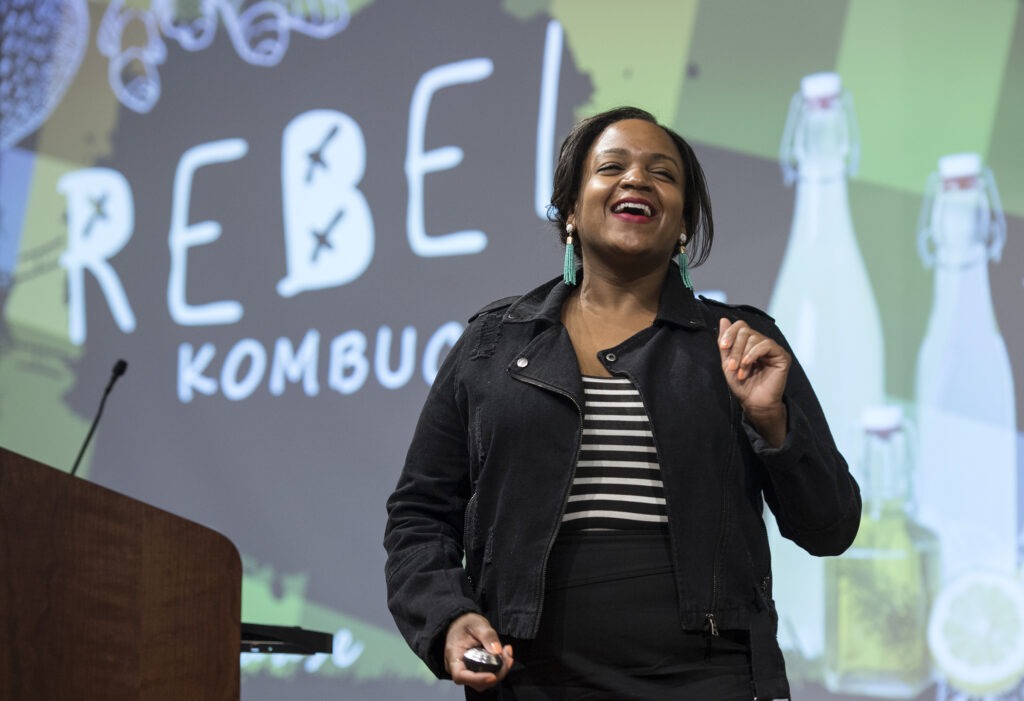 Training
The program is comprised of the following:
Mentorship based on your career goals
Rigorous applied coursework that includes projects with local companies and entrepreneurially minded graduate students from across the campus
Co-curricular learning activities such as competitions, student organizations, and the Business & Entrepreneurship Clinic
Excellent outside speakers
Funding
Students who are admitted to the program may be eligible for some or limited employment opportunities
Students can apply for up to $50,000 in funding for a startup from the James Weinert Applied Ventures Fund and the Daniel H. Neviaser Entrepreneurship Fund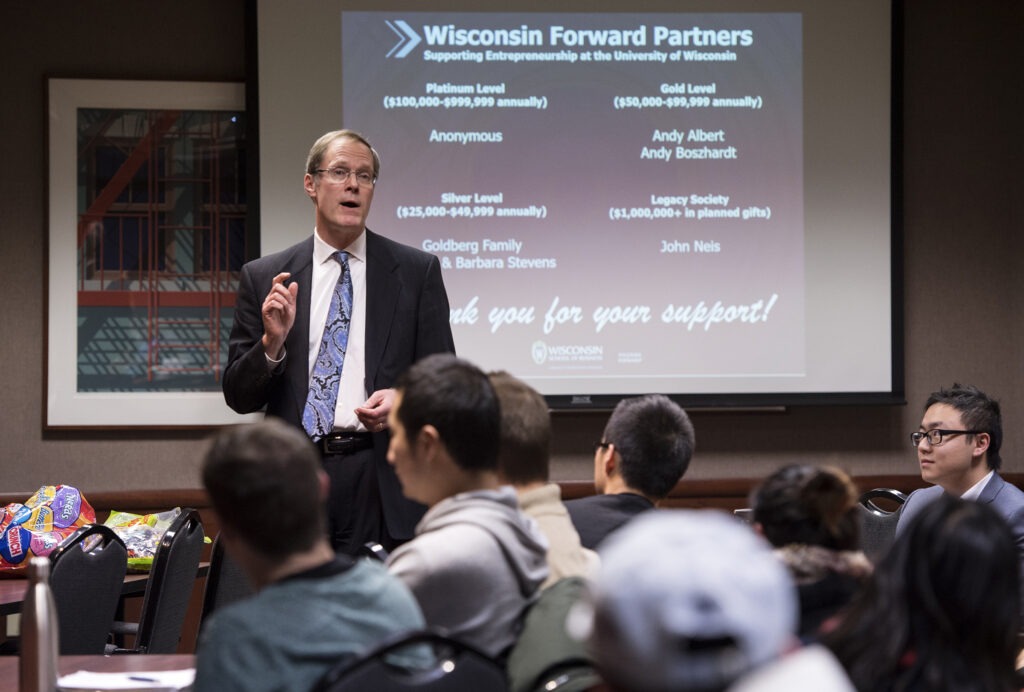 Eligibility
Only students who are in the Wisconsin Full-time MBA Program may apply to participate in the program. Applications take place during the spring of your first year.
Application Process
The application window is open during spring semester from late January through Monday, February 27
Students must complete the application and send a copy of their résumé to WeinertCenter@bus.wisc.edu during the application window
Students are informed if they are admitted to the program in early April
Frequently Asked Questions
Current first-year full-time MBA students (open to all specializations).
Spring semester. Please check the website for the exact date.
The final number of fellows is flexible with approximately twelve in most years.
Financial aid is not offered as part of the fellowship. Work opportunities that arise will be passed on to the fellowship students.
The fellowship is a more intensive immersion program that is only offered to MBA students, which includes a more in-depth focus on entrepreneurship and enterprise development through additional coursework and support through Weinert Center events and resources.
Admission decisions are made by early April.
Sample Curriculum
Startup Track: Certificate in Entrepreneurship
Imagine opportunities and create value through new ventures. Build skills that will contribute to economic growth and bring new technologies and services to society.
| | Fall | Spring |
| --- | --- | --- |
| Coursework | MHR 722* & MHR 734 & Wisconsin Fellowship Seminar (MHR 739) | FIN 757 or WAVE Practicum |
| Emphasis | Develop idea in MHR 734 | Develop idea in WAVE, get feedback on venture idea from WAVE board |
Innovation Track: Certificate in Strategic Innovation
Strategic innovation is crucial to organizations that depend on creativity and the development of new products or services to compete in the marketplace.
| | Fall | Spring |
| --- | --- | --- |
| Coursework | MHR 722* & MHR 734 & Wisconsin Fellowship Seminar (MHR 739) | FIN 757 or MHR 715 |
| Emphasis | Develop Growth Strategy for Existing Company in MHR 722* | Get feedback on technology assessment project in MHR 715 |
*Some students take MHR 722 in the spring if it is a better fit with other courses
Events Overview
Fellowship students are given the opportunity to participate in the following events:
An evening of fun and friendly conversation and networking with MHR faculty and staff, Weinert Center board members and alumni.
Mentors are typically assigned in late September/early October. Mentors are assigned based on interest and can be reassigned for changing interests.
Partner Up! allows students to find members or become a new member of a future startup team. Partner Up! is held twice a year, in early October and early February.
The Fellowship students participate in two field trips, one each semester, to visit successful startup entrepreneurs to hear their stories and learn from them.
Arts Business Challenge is a competition where students propose a new arts effort.
MadHacks is an intercollegiate national hackathon in one of the Midwest's greatest collaborative events.
Startup Weekend Madison is a global grassroots movement of active and empowered entrepreneurs who are learning the basics of founding startups and launching successful ventures.
NEST Software Competition is a creative software development contest where competitors develop desktop, web, mobile, or robot software.
Transcend Madison Innovation Competition powered by Qualcomm is a campus-wide contest for students to demonstrate their novel ideas and creations.
Most of the Fellowship students enroll in the Weinert Applied Ventures in Entrepreneurship (WAVE) course in their spring semester where they work on a startup business idea. On the last Friday of the semester, students present their idea to the Weinert Center's Advisory Board, which consists of local leaders and entrepreneurs from a variety of industries, for an opportunity to acquire a startup investment from the WAVE fund. Immediately following is a luncheon to celebrate the accomplishments of the WAVE and Fellowship students.
Meet the Fellowship Students