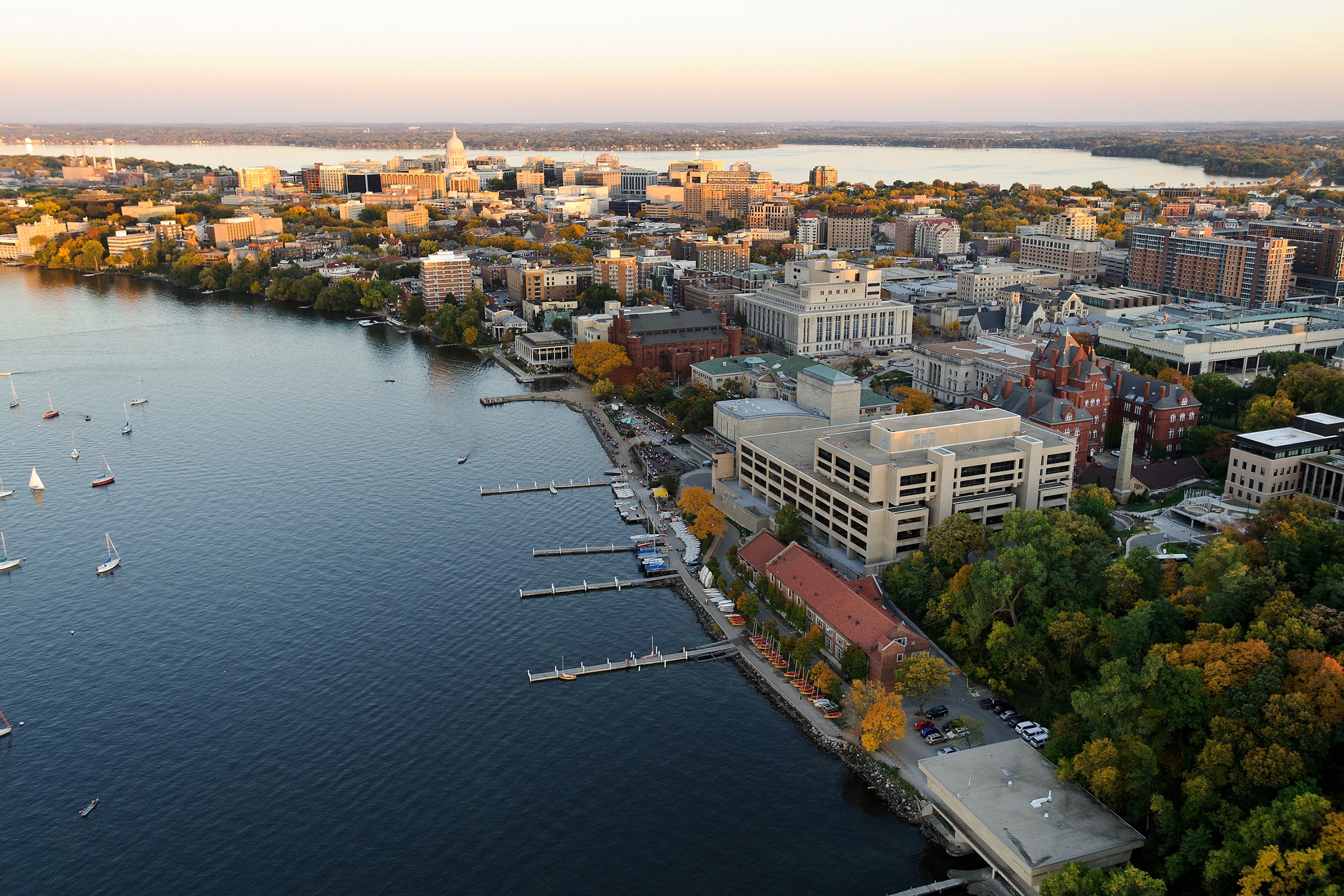 Tuition
---
Student Expenses (2022-2023 Academic Year)
The following estimates will help you plan for your semester in the Wisconsin Global Real Estate Master (GREM) Program. Tuition and fees may change, and are set annually by the Board of Regents of the University of Wisconsin System in the summer prior to the start of the fall semester. Please note these are estimates for the 2022-2023 academic year.
Charges
Cost
Tuition*
$1,197 GREM August orientation (1 credit)
$22,374 GREM semester courses (15 credits)
Segregated fees*
$734 GREM August orientation
$734 GREM semester
Living expenses (room, board, books, and incidentals)
$7,666
One-time fees
$130 Official document fee (this allows you to
receive an unlimited number of transcripts)
$100 International student fee
Mandatory health insurance (SHIP – 7 months)
$615 for students age 25 and under
$920 for students age 26 and over
Total
$33,550 for students age 25 and under
$33,855 for students age 26 and over
*Please refer to the Bursar's Office Tuition & Fees page for a full list of degree categories and the most up-to-date tuition rates per semester. Costs typically increase each year and tuition is subject to change without notice. An accurate bill will appear in your Student Center at the beginning of each semester of enrollment.
Additional Expenses for Students With Children/Dependents (per month)
Financial documentation requirement
Please keep in mind that U.S. immigration law requires international students to provide documentation that shows they will be able to pay for all tuition and living expenses during their studies at UW–Madison. To meet this requirement, we will provide you with a financial affidavit form to complete and submit.
Health Care
Additionally, to ensure you'll have health care if you need it, UW–Madison requires that all international students on nonimmigrant visas enroll in the university's Student Health Insurance Plan (SHIP), included in the chart below. Visit the Student Health Insurance Plan site for more information, including enrollment forms, rates, and waiver guidelines.
Family expenses
Age 25 and under*
Age 26 and over*
Spouse living expenses
$479
$479
Each child's living expenses
$654
$654
Additional mandatory insurance for spouse/partner
$264
$313
Additional mandatory insurance for one child
$226
$275
Additional mandatory family insurance coverage
(required for those with more than one dependent)
$493
$586