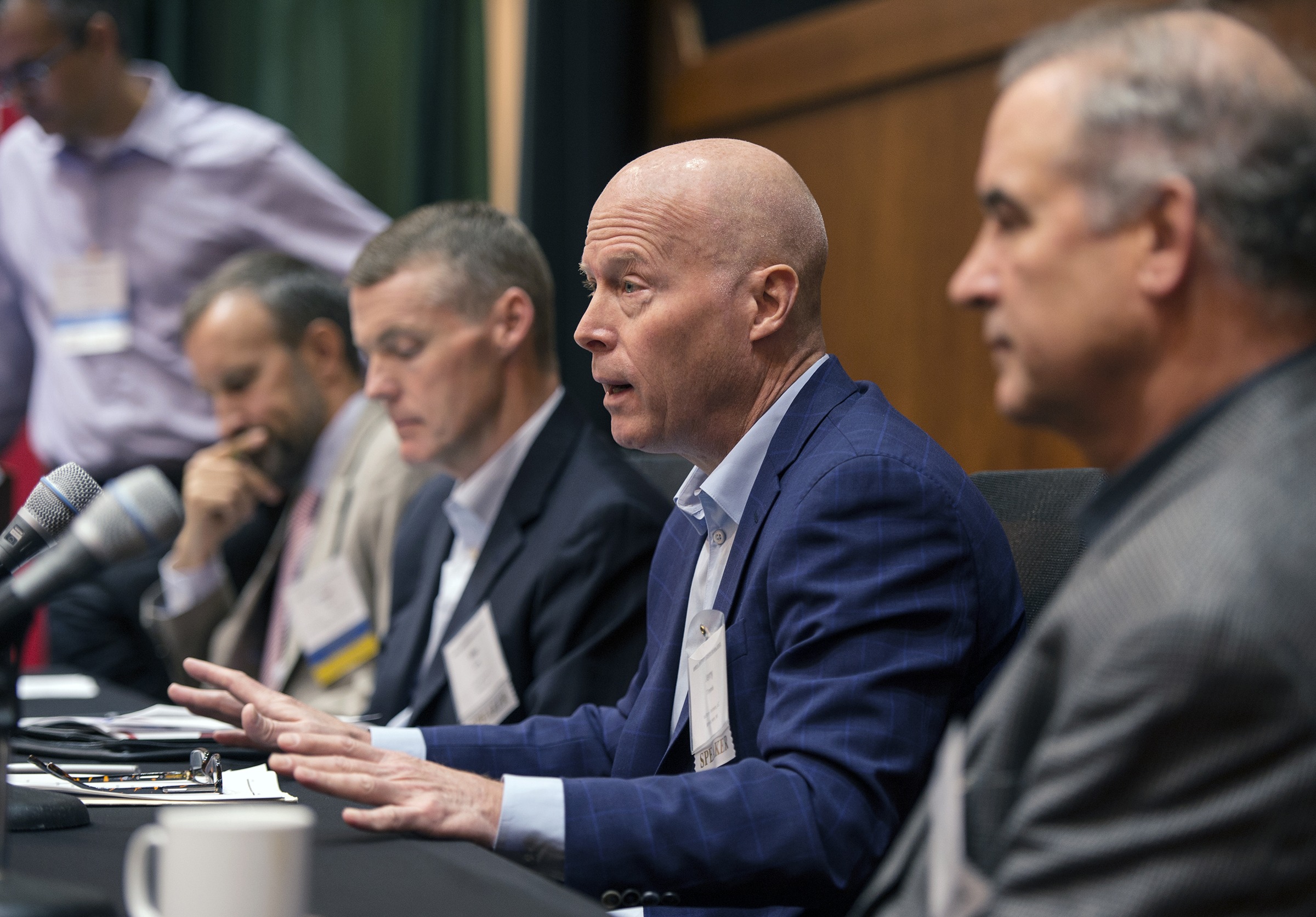 Careers
---
Explore the Wisconsin Advantage
For years, the Wisconsin Real Estate Program has been consistently ranked as one of the top three in the country by U.S. News & World Report. The Wisconsin Real Estate Program has a century-long tradition in real estate education, research, and outreach.
Esteemed department & knowledge center
Global leader in real estate
Through continuous innovation and curriculum expansion, the program has remained true to its core mission: to be the global leader in real estate education and research.
Build a Lifelong Professional Network
Your international network starts in the classroom when you join students from around the world during your GREM program semester at UW–Madison.
As a GREM student, you'll learn from the shared experiences of your peers, and will build common bonds that will last a lifetime.
You can enhance your experience in the GREM program by joining the student-run Real Estate Club, and by taking advantage of a series of presentations by industry professionals on campus.
Meet With Leading Firms
Past GREM classes have met with the following firms in the real estate industry as part of their studies:
Allianz Real Estate
Aviva Partners
Bank of China
Bentall Kennedy
Blackstone
Bloomberg TV
CBRE
Dai and Associates
DTZ Research
Eastdil Secured
Equity International
Euronext (New York Stock Exchange)
European Investors
Grubb & Ellis
Heitman
HFF (Holiday Fenoglio Fowler)
Ivanhoé Cambridge
JP Morgan
LaSalle Investment Management
Real Capital Analytics
Simon Property Group
Skanska
Skidmore Owens and Merrill
Tishman Speyer Properties
Toll Brothers
USAA Real Estate
Wafra Investment Advisory Group
Walton Street Capital
World Trade Center, New York
Close Connections to the Real Estate Industry
The Wisconsin Real Estate Program has forged strong, collaborative relationships with global industry organizations. Here are some examples of relationships that have directly benefited GREM students:
Association of Foreign Investors in Real Estate (AFIRE)
AFIRE is the leading network of global real estate investors active in the U.S. market.
Wisconsin faculty and students collaborate every year with AFIRE to produce its Foreign Investment Survey, a widely publicized overview of the opinions and strategies of foreign investors active in U.S. real estate markets.
AFIRE members interact with Wisconsin real estate students through campus visits and meetings on field trips within the U.S. and abroad.
Real Capital Analytics
Real Capital Analytics is a global research and consulting firm with offices in New York City, San Jose, The Hague, and London.
The firm's proprietary research is focused exclusively on the investment market for commercial real estate.
Real Capital Analytics produces regular reports providing valuable insights on commercial real estate investment such as Global Capital Trends and U.S. Capital Trends.
GREM students have access to this information thanks to our partnership with the organization.
Reed MIDEM
The Wisconsin Real Estate Program has developed a unique partnership with Reed MIDEM, the organizer of premier international real estate events such as MIPIM, MIPIM Asia, and MAPIC.
Since 2009, Reed MIDEM has retained the services of Wisconsin faculty to organize a keynote lecture during MIPIM and MIPIM Asia and offered Wisconsin students the opportunity to participate in these events.
One Degree, Many Real Estate Career Opportunities
After earning your GREM degree, you'll be well-prepared to confidently pursue your career in a variety of specializations. Here is an overview of your career options, and the skills needed for success.
Commercial real estate developers create the built environment within cities, impacting the way societies live and interact for current and future generations. The successful developer creates and executes a development program meeting the needs of the market within the context of the physical geography, legal and political constraints, and return requirements to capital.
Strong financial analysis skills are required in addition to the ability to balance the demands of multiple projects and work effectively with a variety of partners including investors, contractors, community leaders, and regulators.
Deciding between working as part of an investment fund, full service real estate advisory firm, or directly for a property owner, are critical decisions asset managers must make in order to execute a successful investment strategy. Real estate asset managers acquire assets as part of an investment strategy, reposition assets through capital improvements, develop lease strategies in response to changing local market dynamics, refinance assets to optimize the risk-adjusted investment returns, and dispose of assets to realize the results of the strategy.
Asset managers need a thorough understanding of property and capital market dynamics, strong analytical skills to recognize and measure opportunities, and team management skills to execute the strategy.
Commercial banks which provide capital to real estate projects usually specialize in types of financing including construction lending, commercial mortgage-backed securities, or mezzanine financing. Jobs with banks or insurance companies will be highly analytical, requiring the performance of financial due diligence and market analysis.
Good communication and networking skills are important in generating new business through relationships with commercial real estate developers and brokers.
The state of the current mortgage environment also offers opportunities for independent loan modification companies which work with lenders and borrowers to restructure the terms of a loan.
Publicly traded securities backed by real estate assets, such as real estate investment trusts or commercial mortgage-backed securities, require specialized expertise. The performance of any real estate security is connected to the dynamics of specific markets and properties within the underlying portfolio and subject to the specialized tax and legal structures that underlie the security, requiring a different expertise compared to traditional stocks and bonds.
Whether working for an investment banking firm creating securities, a fund manager buying and selling securities, or as a securities analyst or at a rating agency, having strong financial analysis skills combined with knowledge of both real estate markets and public capital markets are keys to success.
The complexity of the real estate industry requires experts able to bring unique knowledge and skills needed to solve real estate challenges. Consultants and advisors assist clients through complex or specialized challenges, such as investment or leasing brokerage, appraisal and valuation, corporate real estate services, tax advisory services, or other specialized consulting. Graduates find rewarding opportunities at major brokerage firms, valuation firms, major accounting firms, and other professional services firms.
Urban or city planners work with city and state governments to manage the growth and development of communities for the benefit of inhabitants and the environment. Specifically, urban planners work with developers, investors, residents, and politicians to minimize pollution, congestion, and crime while maximizing property values, quality of life, and sustainability.
A number of governments have greatly expanded their role in finance and real estate in response to economic conditions. Government agencies regulate professional licensing, banking, and insurance transactions while also administering real estate incentives. The regulatory environment for the global real estate sector keeps changing and significant opportunities exist in working with or lobbying government agencies.