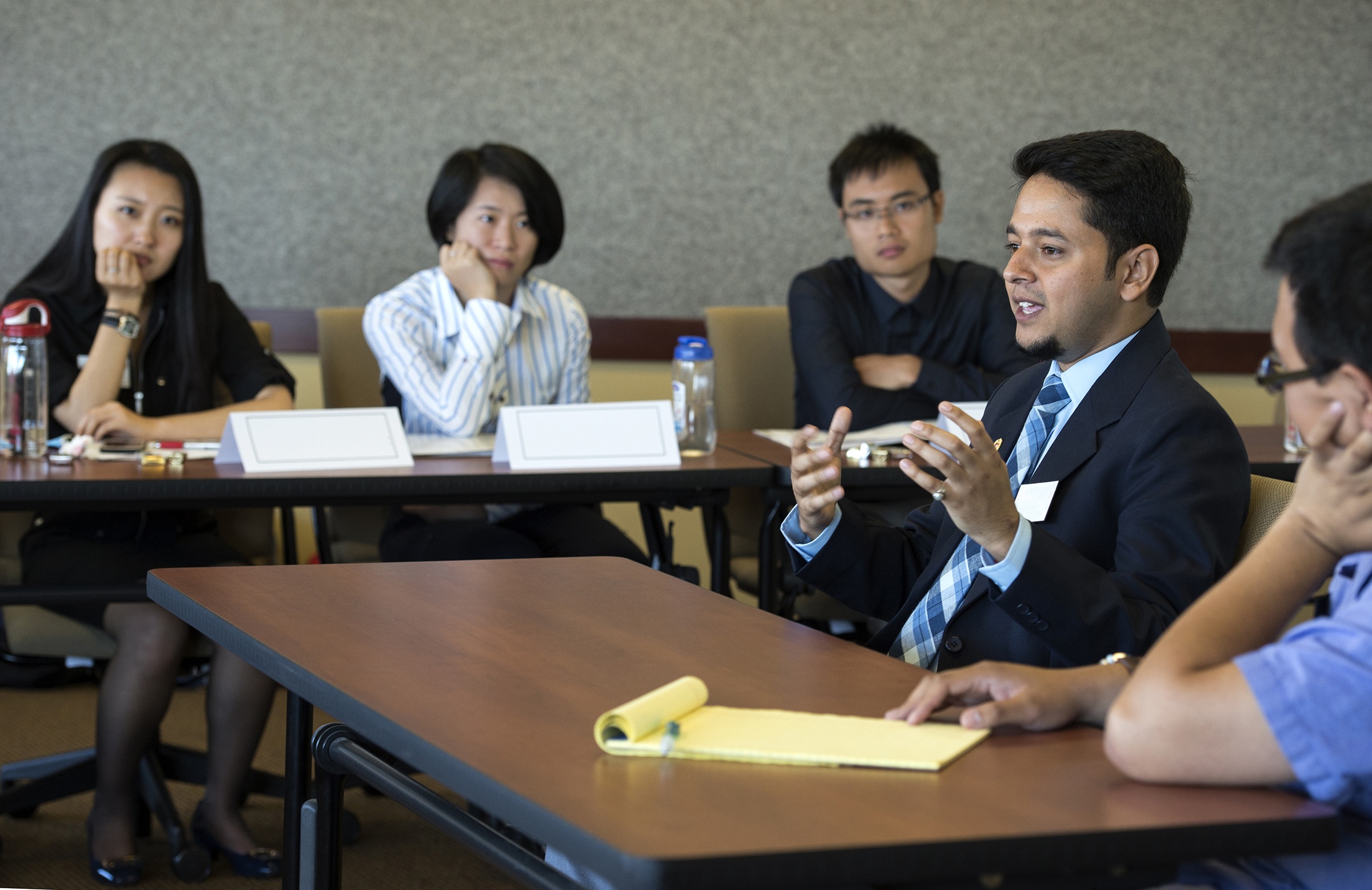 Global Real Estate Master
The Global Real Estate Master (MS) Program at the Wisconsin School of Business equips students with leading-edge knowledge, valuable analytical skills, and real-world insights they need to accelerate their global real estate careers.
Sign up for more information
Gain Industry-Leading Knowledge. Fast-Track Your Career in One Semester.
Non-U.S. students
The program is designed specifically for non-U.S. graduate-level students and alumni from top international business schools.
Classroom + experiential
The semester-long program blends rigorous classroom instruction with engaging, interactive learning experiences outside the classroom.
Career benefits
GREM graduates benefit from rapid career advancement, increased earning potential, and a lifelong professional network of trusted peers
An Innovative International Real Estate Program
The Wisconsin Global Real Estate Master degree is one of the few of its kind in the world.
Five foundational courses
Broaden your knowledge + sharpen real estate expertise
Build industry connections
Tour major U.S. real estate markets with industry leaders
View curriculum
The Wisconsin Advantage: Your Launchpad for Success
Learn from leading scholars in the field, in one of the oldest and most prestigious real estate programs in the United States. You'll also gain vital industry contacts and build your professional network. And that's just the beginning.
GREM program costs
We have all of the details you need to know about GREM program costs including tuition, fees, and housing.
How to apply
Applying to the Wisconsin GREM program is easy and straightforward. Here is what you need to know about eligibility requirements and the application process.