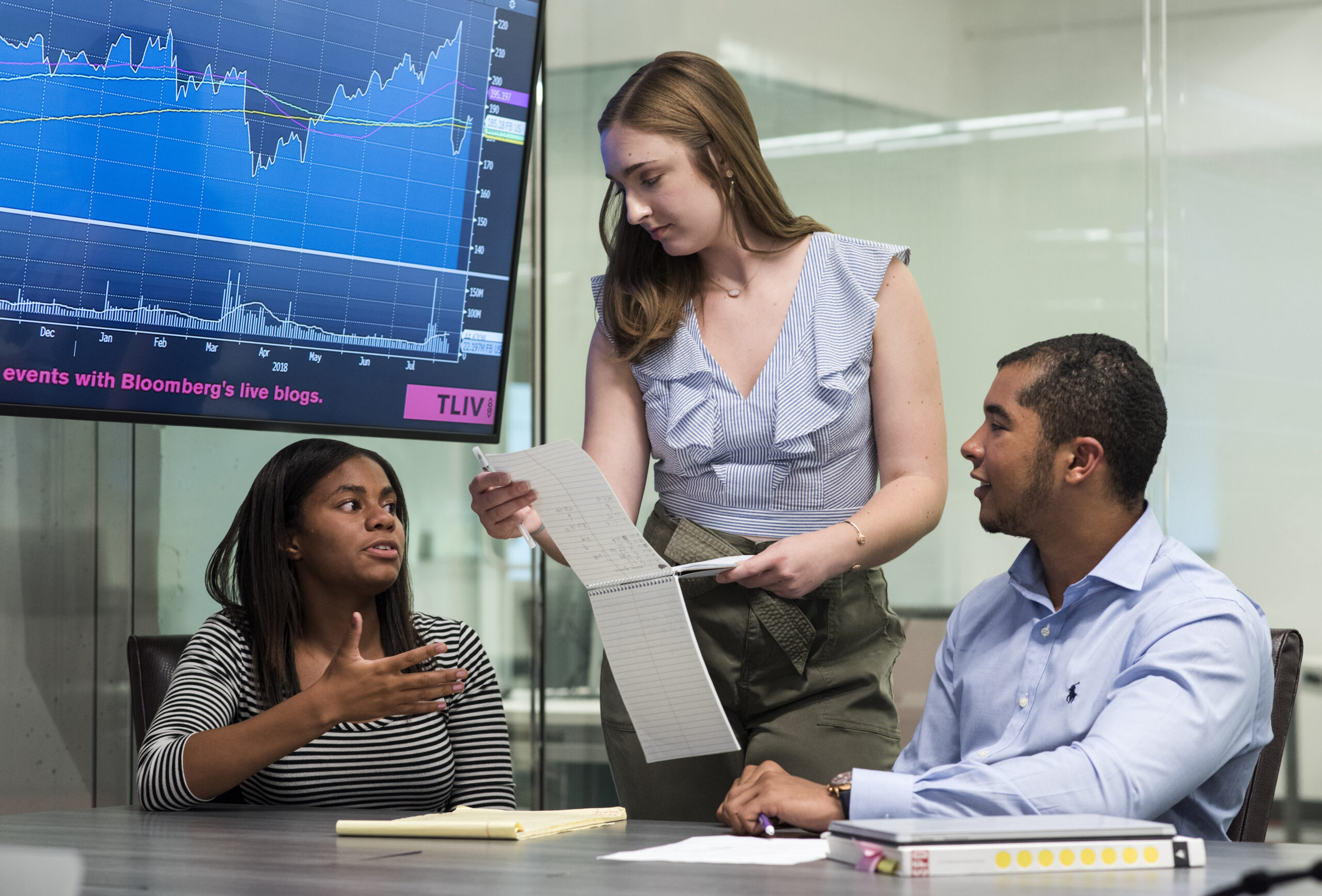 About
---
A Banking Tradition
For more than 50 years, Wisconsin has been known as the hub of banking education in the Midwest thanks to summer banking schools and hundreds of Wisconsin School of Business graduates working at all levels of the industry. This strong tradition has been greatly enhanced by the Puelicher Center for Banking Education.
History
For three generations the Puelicher name has been synonymous with banking excellence. John H. Puelicher, Albert A. Puelicher, and John A. (Jack) Puelicher created a remarkable legacy of progressive banking practices and commitment to education. The Puelicher Center for Banking Education was established at the Wisconsin School of Business in 1995 to honor that legacy. The center and its innovative programs were made possible thanks to generous gifts from the Puelicher Family, their friends, and associates, who contributed more than $3 million for the center's establishment and permanent endowment.
An Invaluable Resource
The center's research funding serves as a magnet to attract and retain top faculty to the Wisconsin School of Business. The center hosts research directors from the regional Federal Reserve Banks who bring monetary policy to life in lectures to both students and faculty.
The banking community benefits from the center in several ways: access to top-caliber graduates, invitations to seminars and workshops on important and timely issues, exposure to research reports on important banking topics, and a variety of other programs bringing together academic and professional interests.
Faculty Development
The center supports outstanding faculty members through endowed faculty positions: the U.S. Bank Professorship of Banking, Aschenbrener Chair of Banking, and the Graduate School of Banking-Prochnow Professorship in Banking.