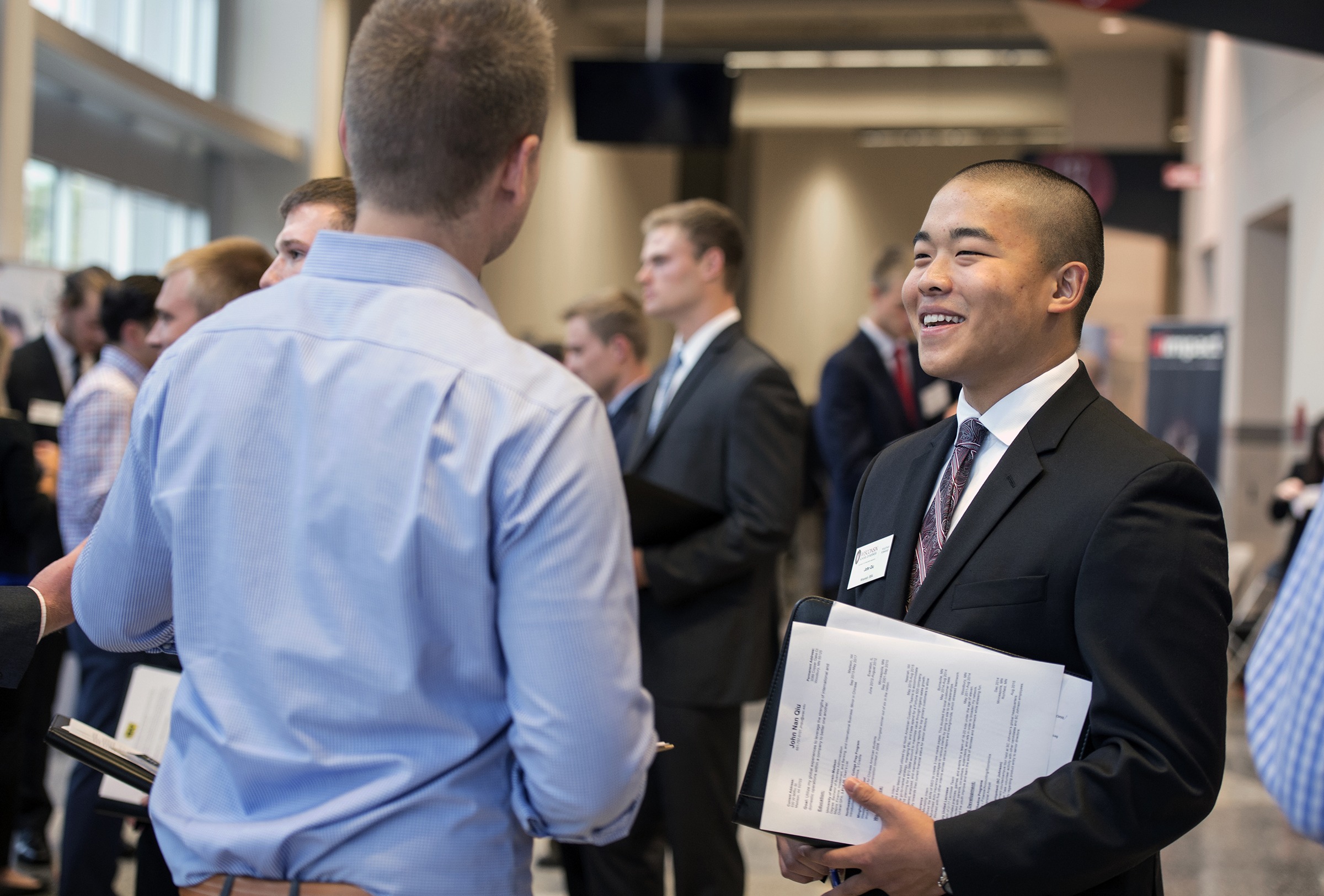 Recruit & Hire Undergraduate Business Students
Find the Next Generation of Business Leaders at Wisconsin
We're here to help your organization achieve your recruiting goals. Our industry-focused employer engagement team provides custom one-on-one assistance to help you identify and hire high-performing, team-focused, professional Business Badgers.
Handshake—Your Gateway to Recruiting
Post jobs or internships
Connect to UW–Madison students with Handshake, a recruiting platform used by over 200,000 employers across the country. Post jobs or internships, register for career fairs, schedule on-campus interviews, and more. Creating an account is free and only takes a few minutes
Interview Our Students
We take care of logistics to ensure you have a great recruiting experience
Our Career Engagement Studio offers 10 interview rooms to help you connect directly with potential talent. Interviews are held at 3290 Grainger Hall, 975 University Ave, Madison, WI 53706.
Check-in begins at 7:45 a.m. Upon arrival, we will provide a packet containing the interview schedule and student résumés. Virtual Interviews
Virtual interview options are also available. We encourage you to schedule virtual interviews in Handshake, which allows us to make our interview rooms available to students during your scheduled virtual interview day.
Scheduling
You are encouraged to schedule second-round interviews on Fridays, with first-round interviews scheduled for the remaining days of the week. Interview schedules are customizable but typically consist of 30 minute time slots with a 30 minute morning and afternoon break and an hour lunch break.
Parking
Limited parking is available on a by-request basis. If you require parking on campus for your visit, please request at least three weeks in advance.
Refreshments
The Capital Café is conveniently located on the first floor of Grainger Hall. Upon arrival, company representatives will receive a guest pass for complimentary beverage or snacks at our 1st floor Café. Lunch breaks are typically built into your interview schedule between 11:30 a.m. – 12:30 p.m. unless you request otherwise.
Career Engagement Studio
Use our flexible space for networking events, coffee chats, workshops, presentations, and other engagements with students. Work with your industry lead to customize an engagement strategy in our unique space.
Career Fairs
Connect with more than 3,000 students seeking full-time and internship positions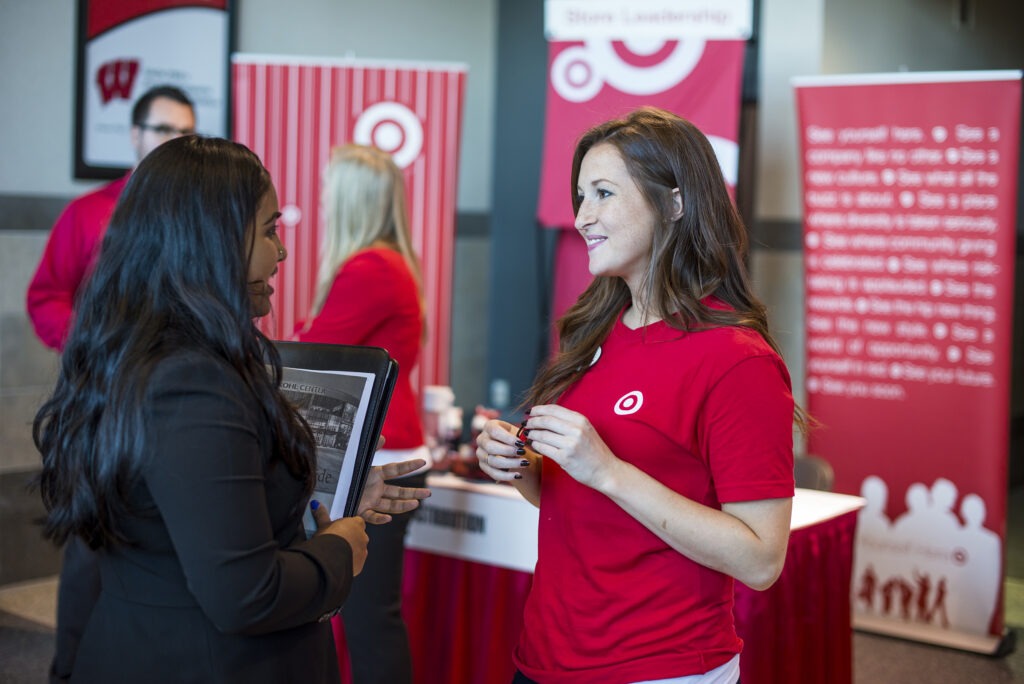 Build your campus visibility and connect with UW–Madison students interested in business careers. UW–Madison hosts two all-campus career and internship fairs each year, in September and February.
Additionally, several academic departments within the Wisconsin School of Business host their own career fairs. Real estate, risk management and insurance, accounting, and supply chain are examples.
Learn more about UW–Madison career fairs
Job & Internships Offers
Offer schedule
| | | |
| --- | --- | --- |
| Semester | Offers | Date |
| Summer internships & programs | Full-time conversion offers resulting from previous summer internships + internship offers resulting from summer activities such as leadership conferences | November 1, or two weeks after the offer is made, whichever comes later |
| Fall interviews | Full-time or internship offers | November 1, or two weeks after offer is made, whichever comes later |
| Spring interviews for Summer 2023 | Full-time or internship offers | Provide at least two weeks after offer is made |
| Spring interviews for Summer 2024 | Internship offers | April 15th, 2023, or two weeks, whichever comes later |
General guidelines
Firms electing to operate on timelines with earlier acceptance deadlines should understand that this carries an increased risk of students reneging on offers.
For Summer 2024 Internship Offers, our Career Engagement Team will not be penalizing or disciplining students who renege on offers that do not follow the April 15th or two week guideline.
Students may always accept offers prior to stated deadlines if they choose to do so.
Raise Your Visibility on Campus
Build brand recognition on campus and connect with undergraduate business students. Contact your industry lead to discuss engagement opportunities in more detail.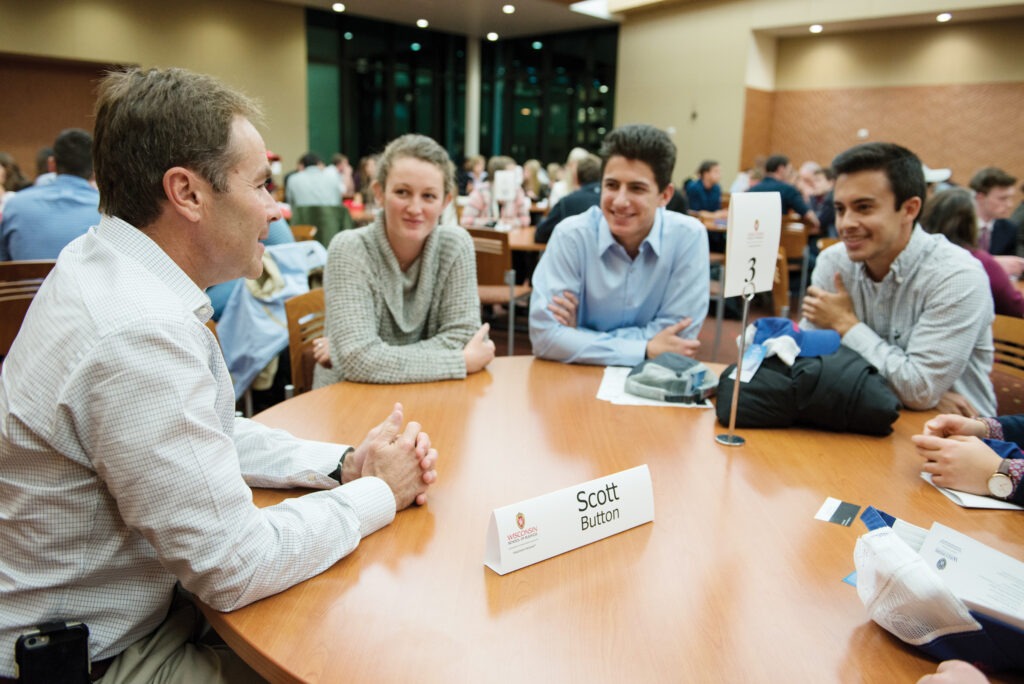 Engagement opportunities
Host presentations, coffee chats, and networking events
Collaborate on experiential learning opportunities, such as case competitions, case studies, and site visits
Build and market a job shadow experience
Create an internship program
Connect with 45+ business-focused student organizations
Support career exploration, development, and preparation programming
Employer Partnership Program
Collaborate on a custom strategy that delivers return on investment, aligns with your organization's recruiting goals, and builds critical relationships within our school.
Partnership benefits include:
Access to recruiting and educational activities in our Career Engagement Studio
Invitation to participate in our fall and spring employer advisory board meetings
Invitation to participate in large-scale career preparation event
Preferential table location and/or recognition at WSB career and internship fair events
Priority access to scheduling on-campus interviews and events
Choose your partnership pathway:
WSB Strategic and Custom Engagements – $40,000+
Establish your organization as a flagship partner for the Wisconsin School of Business, with connections to School Leadership, faculty and academic departments. Work with leadership to establish signature student experiences.
Undergraduate Program Strategic & Custom Engagements – $20,000+
Establish your organization as a key partner for the WSB Undergraduate Program, with connections to Career Forward programming, student life and other key undergraduate partners.
Faculty Connections & Experiential Engagement – $10,000
Create featured engagement opportunities to connect your organization with students via experiential learning and partnership with our Career Forward program, academic departments, and centers.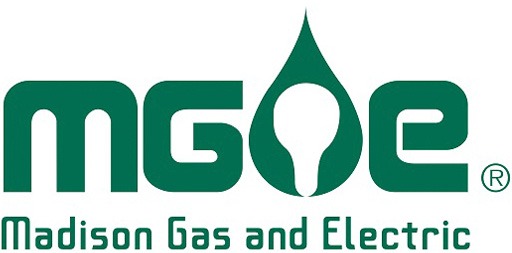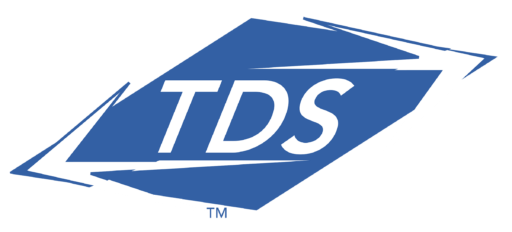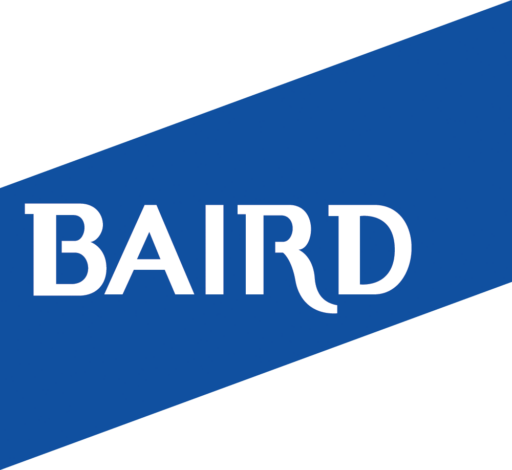 Career Engagement & Industry Prioritization – $5,000
Further your recruiting reach with strategic connections to the Career Engagement Team, and position your organization as a priority partner within your industry.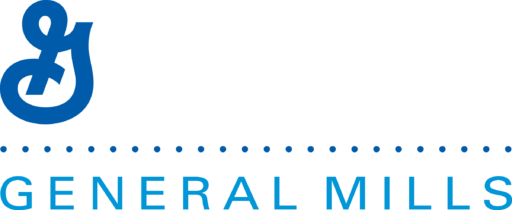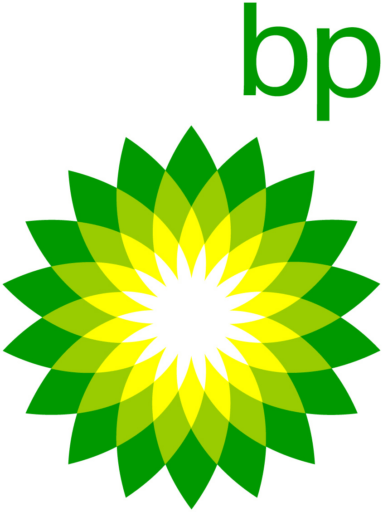 Brand Awareness & Exposure – $2,500
Make your company and opportunities visible to our students and provide opportunities to support student career preparation and build your recruiting pipeline.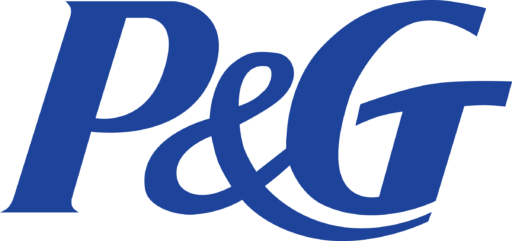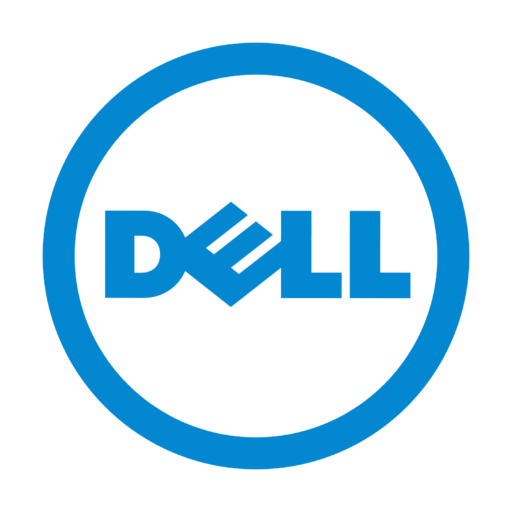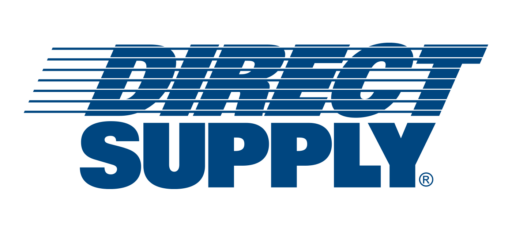 HIDDEN SECTION
Employment database
The undergraduate business and MAcc employment outcomes database allows you to view full-time and internship outcomes by majors, and sort by employer, job title, city, state, internship, and full-time positions. Salaries are not included.
Salary Database
This Wisconsin undergraduate salary outcomes database allows you to create and download custom salary reports. These reports show our full-time and internship employment outcomes by major, region, industry, job function, and job title, including salaries, averages, and bonuses.
Top Destination Metro Areas for Graduates
Midwest: Chicago, Minneapolis/St. Paul, Madison, Milwaukee, Fox River Valley
Northeast: New York City, Boston, Washington D. C.
West: San Francisco, Los Angeles
Southwest: Denver, Austin, Dallas-Fort Worth
South: Nashville

New York, New York
Andrew Quinn
, BBA '11
Co-Founder and CFO/COO at PathWell Health
| Finance, Accounting, and Economics
Palo Alto, California
Ash Gupta
, BBA '10
Co-Founder and Managing Partner at Galaxy Capital Partners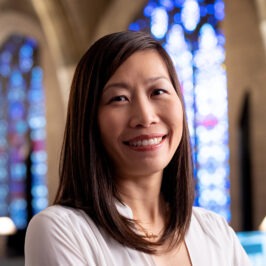 Newark, New Jersey
Cynthia Chu
, BBA '99
CFO and Growth Officer at Audible
| Finance + Marketing

San Francisco, California
Diana Xiong
, BBA '20
Account Strategist at Google
| Marketing

Los Angeles, California
Jake Wood
, BBA '05
Founder and Executive Chairman at Team Rubicon and Founder and CEO at Groundswell
| Real Estate
Saint Paul, Minnesota
Jennifer Olson
, BBA '95, MBA '97
SVP/Chief Operating Officer at Children's Minnesota
| Finance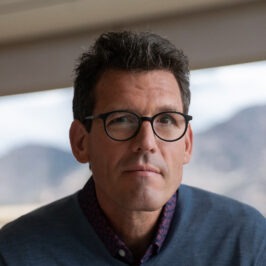 Los Angeles, California
Jim Wuthrich
, BBA '86
President of Content Distribution at Warner Media
| Marketing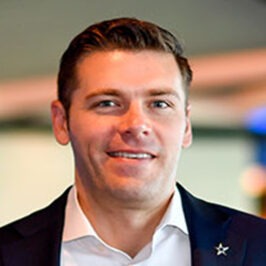 Dallas, Texas
Joe Simler
, BBA '08
Senior Manager, Corporate Sponsorships at Dallas Cowboys
| Marketing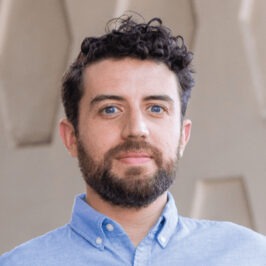 Mountain View, California
Jon Fasoli
, BBA '09
Vice President, Small Business and Self-Employed Segment Leader at Intuit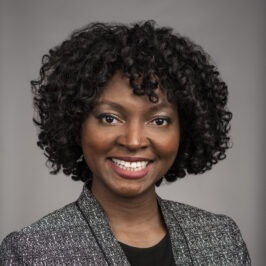 Madison, Wisconsin
Joseline Nyinawabera
, BBA '13, MBA '22
Founder at BlkBld & Co.
| Marketing and Human Resources
Denver, Colorado
Katie Bergen
, BBA '09
Senior Director, Investor Relations and Capital Strategies at EverWest Real Estate Investors
| Real Estate and Urban Land Economics; Finance, Investment and Banking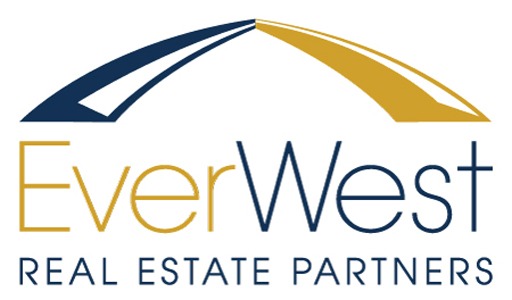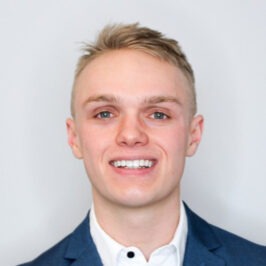 Minneapolis, Minnesota
Nolan Cunningham
, BBA '17
Sr. Process and Controls Analyst at HomeServices of America
| Management and Marketing


San Diego, California
Reena Vokoun
, BBA '98
Founder and CEO at Passion Fit
| Marketing + Management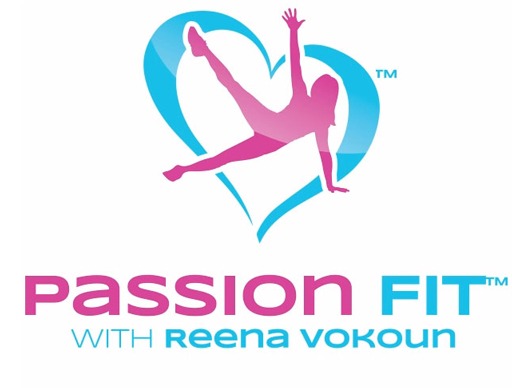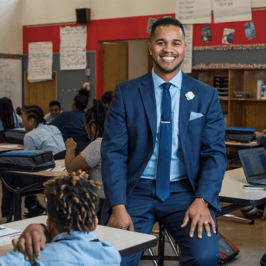 Milwaukee, Wisconsin
Rodney Lynk Jr.
, BBA '09
Chief Academic Officer at Milwaukee Excellence Charter School
| Finance Investment Banking and Risk Management Insurance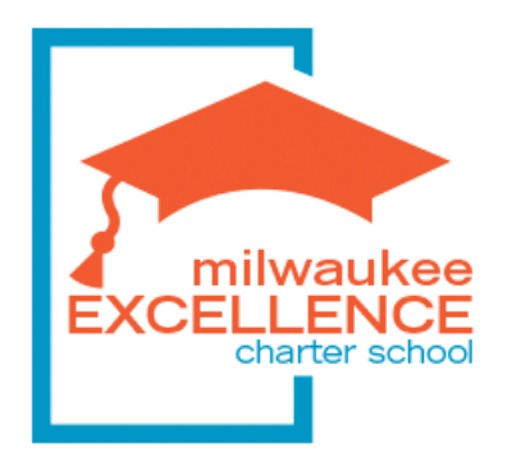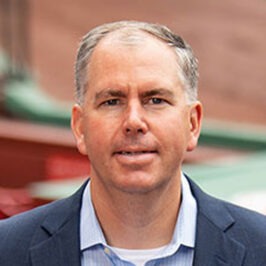 Boston, Massachusetts
Ryan Oremus
, BBA '97
Sr. Vice President of Finance at Boston Red Sox
| Accounting and Finance
Oconomowoc, Wisconsin
Shawn Michels
, BBA '18
Founder and CEO at Steady Shot, LLC
| Accounting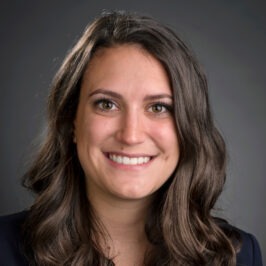 Chicago, Illinois
Sidney Ullrich
, BBA '18
Associate Category Manager at Walgreens
| Marketing and Operations and Technology Management
Annual base salary for graduates
— (71% of full-time acceptances reported a salary)
Internship average monthly salary
— (293 reported internship salaries)
employment acceptance rate
— (within six months of graduation)
accepted their full-time positions by November 30
Full-Time Position Acceptances and Average Salaries by Career Pathway (2021-2022)
Corporate Accounting
Full-time positions acceptances – 10
Average salaries – $56,300
Public Accounting
Full-time positions acceptances – 18
Average salaries – $65,560
Asset Management
Full-time positions acceptances – 3
Average salaries – $70,333
Buy-side Finance
Full-time positions acceptances – 7
Average salaries – $109,375
Commercial and Consumer Banking
Full-time positions acceptances – 24
Average salaries – $72,799
Corporate Finance
Full-time positions acceptances – 44
Average salaries – $66,457
Investment Banking
Full-time positions acceptances – 23
Average salaries – $99,800
Investment Research
Full-time positions acceptances – 7
Average salaries – $73,182
Sales and Trading
Full-time positions acceptances – 8
Average salaries – $84,111
Wealth Management
Full-time positions acceptances – 25
Average salaries – $66,454
Lead Generation and Content Strategy
Full-time positions acceptances – 36
Average salaries – $53,400
Marketing Analytics and Insights
Full-time positions acceptances – 18
Average salaries – $58,300
Marketing Management
Full-time positions acceptances – 38
Average salaries – $63,750
Sales and Business Development
Full-time positions acceptances – 48
Average salaries – $50,928
Logistics
Full-time positions acceptances – 15
Average salaries – $63,933
Planning
Full-time positions acceptances – 17
Average salaries – $61,283
Process Analysis and Improvement
Full-time positions acceptances – 8
Average salaries – $62,444
Procurement and Sourcing
Full-time positions acceptances – 9
Average salaries – $66,000
Business Analytics
Full-time positions acceptances – 5
Average salaries – $74,667
Data Analytics
Full-time positions acceptances – 12
Average salaries – $70,300
Database Analytics –
Full-time positions acceptances – –
Average salaries – –
Product Management
Full-time positions acceptances – 3
Average salaries – $97,200
Programming
Full-time positions acceptances – 6
Average salaries – $105,000
Project Management
Full-time positions acceptances – 2
Average salaries – $63,333
Systems Analysis & Design
Full-time positions acceptances – 8
Average salaries – $79,143
Economic Consulting
Full-time positions acceptances – 1
Average salaries – –
Strategy or Management Consulting
Full-time positions acceptances – 38
Average salaries – $79,930
Technology Consulting
Full-time positions acceptances – 32
Average salaries – $75,345
Asset & Portfolio Management and Brokerage
Full-time positions acceptances – 18
Average salaries – $63,522
Commercial Real Estate Finance and Valuation
Full-time positions acceptances – 62
Average salaries – $69,114
Corporate Real Estate
Full-time positions acceptances – 3
Average salaries – $60,500
Development and Construction
Full-time positions acceptances – 11
Average salaries – $67,888
Real Estate Private Equity Investment
Full-time positions acceptances – 22
Average salaries – $72,193
Actuarial Science
Full-time positions acceptances – 51
Average salaries – $73,582
Brokerage and Risk Consulting
Full-time positions acceptances – 13
Average salaries – $65,053
Corporate Risk Management
Full-time positions acceptances – 3
Average salaries – $64,250
Insurance
Full-time positions acceptances – 14
Average salaries – $58,300
Sustainability & CSR
Full-time positions acceptances – 1
Average salaries – –
Employee Development
Full-time positions acceptances – –
Average salaries – –
General Management
Full-time positions acceptances – 2
Average salaries – –
Human Resources Generalist
Full-time positions acceptances – 8
Average salaries – $47,024
Talent Acquisition
Full-time positions acceptances – 8
Average salaries – $49,300
Total Rewards
Full-time positions acceptances – 3
Average salaries – $51,907
Internship Acceptances and Average Monthly Salary by Career Pathway (2021-2022)
Corporate Accounting
Internship acceptances – 8
Average monthly salaries – $2,975
Public Accounting
Internship acceptances – 17
Average monthly salaries – $4,660
Asset Management
Internship acceptances – 9
Average monthly salaries – $3,521
Buy-side Finance
Internship acceptances – 11
Average monthly salaries – $4,352
Commercial and Consumer Banking
Internship acceptances – 5
Average monthly salaries – $4,837
Corporate Finance
Internship acceptances – 19
Average monthly salaries – $4,089
Investment Banking
Internship acceptances – 19
Average monthly salaries – $7,424
Investment Research
Internship acceptances – 4
Average monthly salaries – $4,920
Sales and Trading
Internship acceptances – 3
Average monthly salaries – $6,320
Wealth Management
Internship acceptances – 7
Average monthly salaries – $4,464
Lead Generation and Content Strategy
Internship acceptances – 10
Average monthly salaries – $3,233
Marketing Analytics and Insights
Internship acceptances – 3
Average monthly salaries – $3,467
Marketing Management
Internship acceptances – 12
Average monthly salaries – $3,195
Sales and Business Development
Internship acceptances – 11
Average monthly salaries – $4,025
Logistics
Internship acceptances – 5
Average monthly salaries – $3,155
Planning
Internship acceptances – 7
Average monthly salaries – $3,864
Process Analysis and Improvement
Internship acceptances – 3
Average monthly salaries – $3,896
Procurement and Sourcing
Internship acceptances – 5
Average monthly salaries – $3,345
Business Analytics
Internship acceptances – 3
Average monthly salaries – $4,080
Data Analytics
Internship acceptances – 3
Average monthly salaries – $3,901
Database Analytics
Internship acceptances – –
Average monthly salaries – –
Product Management
Internship acceptances – 3
Average monthly salaries – $4,294
Programming
Internship acceptances – 3
Average monthly salaries – $4,671
Project Management
Internship acceptances – 1
Average monthly salaries – –
Systems Analysis & Design
Internship acceptances – 1
Average monthly salaries – –
Economic Consulting
Internship acceptances – –
Average monthly salaries – –
Strategy or Management Consulting
Internship acceptances – 6
Average monthly salaries – $5,217
Technology Consulting
Full-time positions acceptances – 7
Average salaries – $4,841
Asset & Portfolio Management and Brokerage
Internship acceptances – 7
Average monthly salaries – $2,887
Commercial Real Estate Finance and Valuation
Internship acceptances – 26
Average monthly salaries – $3,616
Corporate Real Estate
Internship acceptances – 1
Average monthly salaries – –
Development and Construction
Internship acceptances – 8
Average monthly salaries – $3,616
Real Estate Private Equity Investment
Internship acceptances – 15
Average monthly salaries – $4,435
Actuarial Science
Internship acceptances – 14
Average monthly salaries – $5,096
Brokerage and Risk Consulting
Internship acceptances – 1
Average monthly salaries – –
Corporate Risk Management
Internship acceptances – 5
Average monthly salaries – $4,088
Insurance
Internship acceptances – 5
Average monthly salaries – $3,459
Sustainability & CSR
Internship acceptances – –
Average monthly salaries – –
Employee Development
Internship acceptances – –
Average monthly salaries – –
General Management
Internship acceptances – 1
Average monthly salaries – –
Human Resources Generalist
Internship acceptances – 1
Average monthly salaries – –
Talent Acquisition
Internship acceptances – 5
Average monthly salaries – $4,391
Total Rewards
Internship acceptances – 3
Average monthly salaries – $3,058