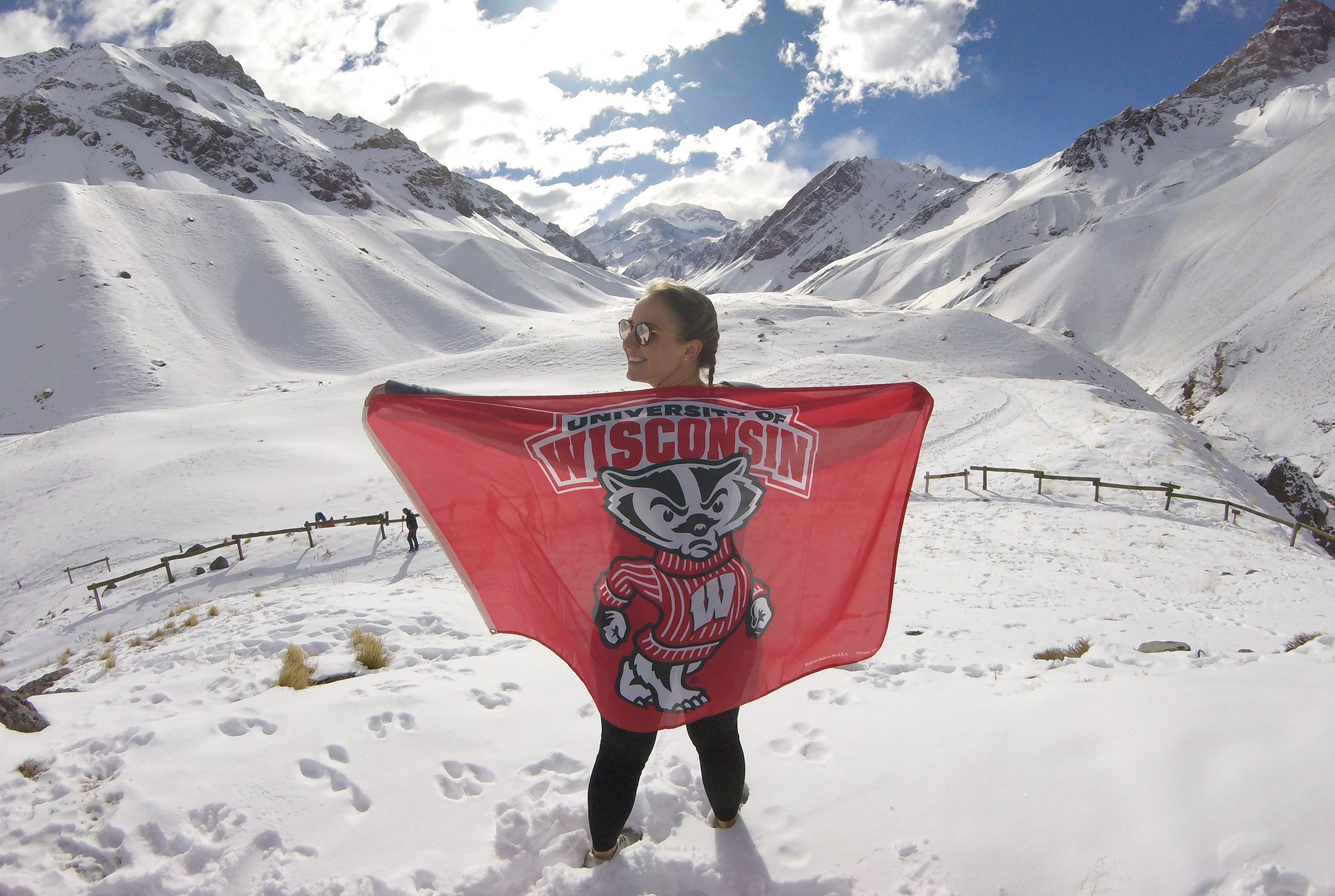 Student Experiences
---
Learn What it's Like to Study Abroad
Explore the study abroad experience from the perspective of Business Badger study abroad alumni. Returned participants really enjoy talking about their study abroad experiences, and we think you'll enjoy learning from them!
Discover the benefits, challenges, and rewards of study abroad. Contact a fellow Badger on the Returned Participant Network or read student blog posts.
UW Study Abroad Returned Student Network
On-campus or off-campus housing? Should I stay with a host family? What's the daily commute like? What should I pack? Search the Returned Participant Network listing to ask fellow Badgers specific questions about life abroad.
Hear From Recent Returnees
"My perspective has broadened a lot since going abroad; I am more cognizant of how others might perceive my words. I am more bilingual, globally experienced, and flexible . . . My advice is to try everything at least once. Don't be afraid to push yourself: it's so worth it."
Studied abroad in Vienna, Austria
"My favorite course was Branding and Cultural Icons: The Case of Barcelona. I learned about branding and PR. Additionally, I found my passion via my individual project: website design. I tapped into my creative side and had more control of what I wanted vs. strict directions at UW."
Studied abroad in Barcelona, Spain
Business Badgers Abroad Blog
Read about exciting study abroad experiences. Each semester we feature student bloggers to keep us updated while abroad about culture, academic life, traveling, and more.