Curriculum
---
Explore Courses and Career-Defining Experiences
Earn your 1-year MS in Real Estate and carve out your path as a real estate leader
2-semester intensive curriculum
Emphasis on commercial real estate skills and conceptual knowledge
Build quantitative + analytical skills
Diverse opportunities
Study real estate markets across the United States and around the world through a blend of coursework, case studies, and practical, hands-on applied learning opportunities.
Deep understanding
Gain perspective on the full breadth and scope of the real estate process, ranging from finance to urban economics and market analysis. Four tracks allow you to focus your career path.
Leading-Edge Content. Experiential Format.
Hone technical skills to succeed in real estate. Learn negotiation and communication to work confidently with stakeholders. Upon graduation, you will be prepared to join a wide array of real estate organizations in the U.S. and internationally.
Benefit from experiential projects
Evaluating development projects
Underwriting current real estate loan proposals
Analyzing live property and equity offering memorandums
Go out in the field, learn from the best
Site visits
Guest speakers
Case competitions
National and global trip opportunities
Career path exploration
Sample Curriculum
Required Courses
Lawyering the Development Deal: A Practical Guide to Real Estate Law
Real Estate Excel Modeling
Real Estate ARGUS Modeling
Real Estate Finance
Real Estate Law
Techniques of Real Estate Valuation
Urban Economics
Commercial Property Development
Commercial Real Estate Finance
Green-Sustainable Development
Housing Justice
Affordable Housing
Affordable Housing Finance
Electives
Students must take 13 credits in electives and can choose from the following:
Public Real Estate Equity Investment
Private Real Estate Equity Investment I: Analysis and Structures
Residential Property Development
Real Estate Capital Markets
Green-Sustainable Development
Techniques of Real Estate Valuation
Commercial Property Development
Contemporary Topics
Bargaining, Negotiating and Dispute Settlement for Managers
Project Management
Gentrification and Urban Restructuring
Site Planning
Architectural Design
Choose From 4 Tracks
Select one of four concentrated program tracks to gain depth for the exact real estate career you want to pursue.
Real Estate Core
Gain the skills and knowledge you need to successfully manage the development process.
Learn about the multiple stages of commercial property development and the stakeholders involved.
Design your project strategy and decision-making with real estate cycles, municipal objectives, and market realities.
Determine the financial feasibility of your project by analyzing potential revenues, expenses, and financing costs. This includes an understanding of the property investment and return calculations used to analyze profitability and instruments commonly used to finance commercial real estate assets.
Analyze how to maximize value in large scale, mixed use projects and prepare professional development proposals.
Diversify your investment portfolio with commercial property assets through in-depth knowledge of the commercial real estate ecosystem as a whole.
AREIT
The first program of its kind in the country, the Applied Real Estate Investment Track (AREIT) gives a team of real estate students the opportunity to manage a live $1.7 million portfolio of real estate investment trusts (REITs).
An advisory board of REIT industry professionals serves as the client and provides advice and guidance on investment decisions and presentations.
In the program, you will work in a team to:
create a view on real estate property sectors through sector reports.
underwrite, value, and present stock recommendations for the portfolio.
monitor the portfolio and make asset allocation adjustments throughout the year.
create a view of macroeconomy and then update the view as new data becomes available.
monitor capital markets.
Private Equity Track
The Private Equity Track is a unique student/alumni investment board private equity fund.
Invest outside capital to deliver real returns for investors.
The student team makes investment recommendations in a variety of private investment funds and learns to structure investments across a range of property types, regions, and investment vehicles.
In the program, you will work in a team to:
understand real estate private equity analysis and structures.
model property income and investment waterfalls.
construct an investment criteria sheet and generate an investment pipeline.
vet prospective private placement memoranda.
present opportunities to the investment committee.
generate an annual report/pitch book.
Affordable and Sustainable Housing Track
Focus on the fastest-growing topics in real estate—housing affordability and sustainability—and help tackle crucial societal issues.
Learn how housing markets have failed to provide affordable housing, how zoning exacerbates housing uncertainty, segregation, and homelessness, and how to use real estate tools to address these problems.
In this program you will:
have hands-on learning with professionals working in affordable housing, sustainable real estate, nonprofits, and government.
understand affordable housing financing mechanisms and funding sources.
dig into the relationship between the economy, policy, geography, planning, and sustainability.
be prepared to manage, develop, and finance residential and commercial real estate developments.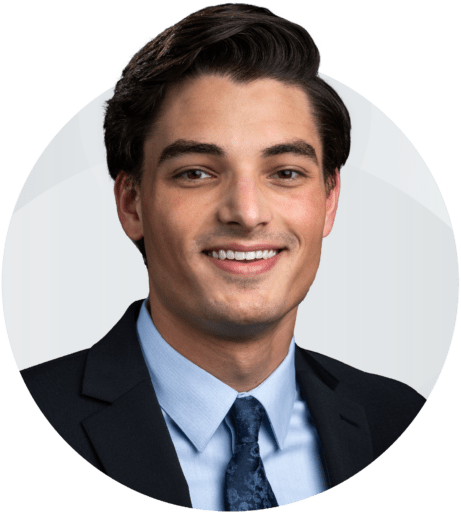 "I think that the greatest benefits of being in the AREIT program come from the collaboration within our respective teams. Along with learning about the intricacies of the public market, and REIT market in particular, I have learned so much about collaboration. The other benefits come from the real-world application, and well as the fiduciary responsibilities which are placed on every member of the team. Through managing a portfolio of live REIT stock, we are given a taste of what real portfolio managers and analysts experience from the perspective of money managers."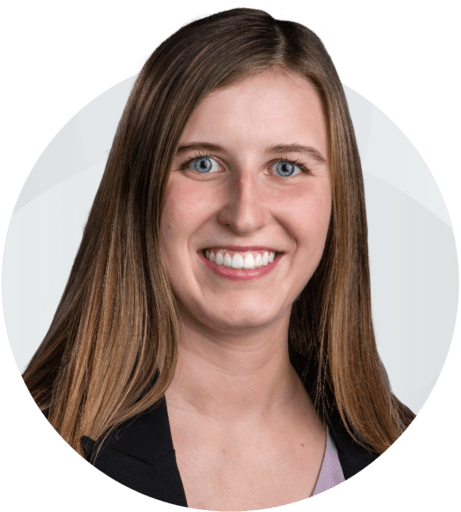 "The private equity track is unique because you get to look at live deals, which are normally hard to get your hands on in other academic scenarios. It is beneficial to see how different people in the industry lay out their deals, structure their financial models, and look at a variety of different value-add and development strategies."