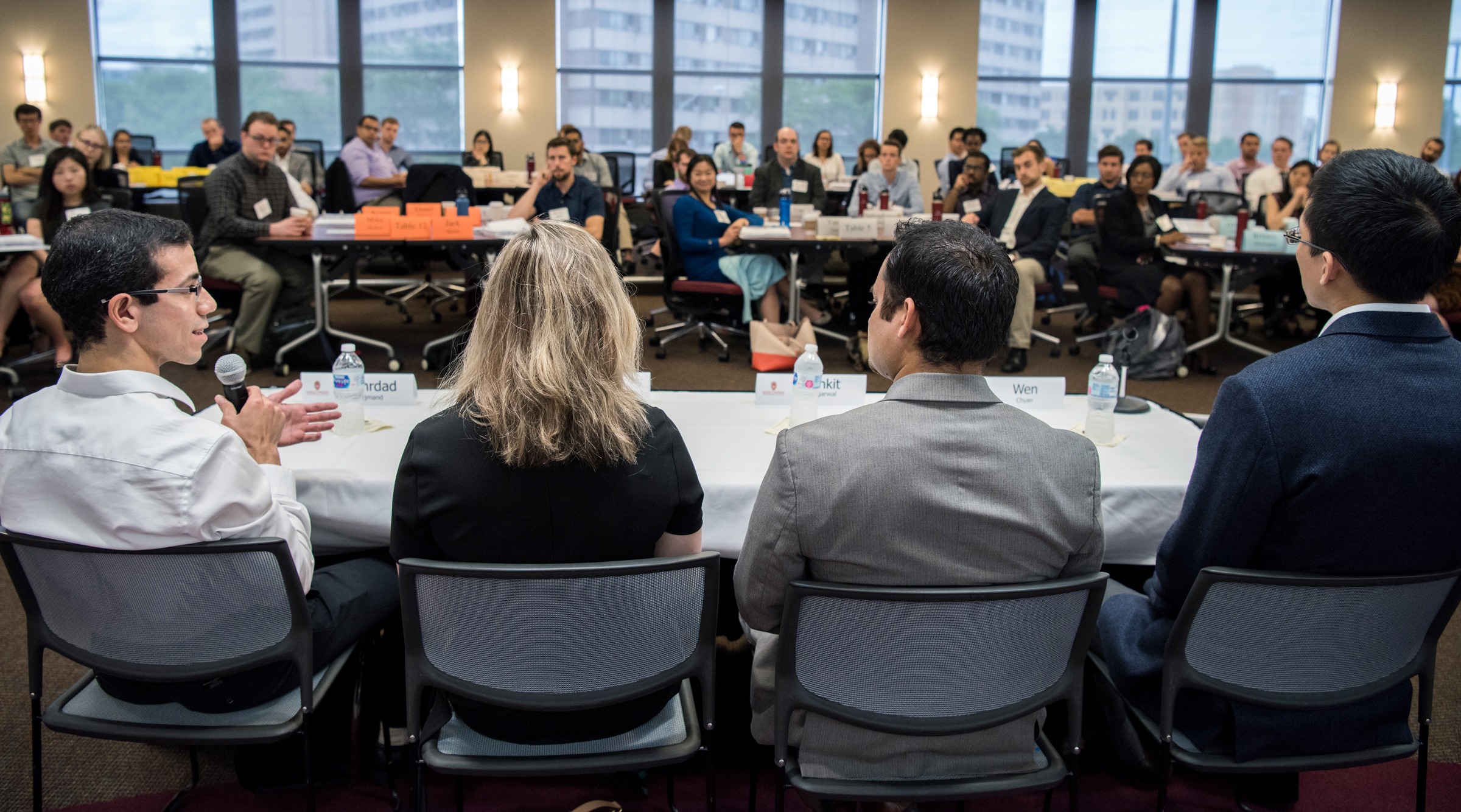 Events
---
Distinguished Entrepreneurs Lunch Program
Hear success stories from local experts
Local entrepreneurs tell their unique stories and share their expertise and knowledge. This casual, fun, and informal environment provides an opportunity to build your network, ask questions and receive advice.
Lunch is provided, and it's free!
The sessions occur over the lunch hour on Wednesdays during the fall and spring semesters from 12:15-1:00 p.m. and are free, but please RSVP using the link listed in each event.
Upcoming lunches
All Upcoming Entrepreneurship Events
A wide range of events including workshops and discussions are held on the UW–Madison campus for anyone interested in entrepreneurial topics.
Wednesday, October 4 | 12:15pm
–
1:00pm
Wednesday, October 11 | 12:15pm
–
1:00pm
Wednesday, October 18 | 12:15pm
–
1:00pm
Wednesday, October 25 | 12:15pm
–
1:00pm
Wednesday, November 1 | 12:15pm
–
1:00pm