Comprised of 130 real estate leaders, the Board of Advisors is a core support group for the Graaskamp Center, advising the Center, participating in exclusive board lifelong learning opportunities and conferences, and contributing as guest lecturers and mentors. Learn more about our events here.
Drawn by invitation only from senior executives in the real estate industry, representation on the board is sought from the array of functional areas related to real estate and urban development.
Support the Board
The board pledges to support the Graaskamp Center through annual contributions. Member support is a critical element in the overall structure of the Center. Support from our board members not only reflects commitment to strengthening the future of the professional through the highest quality education and research, it provides an important funding source for students and other educational and outreach initiatives
Among the benefits available to board members are:
High-level networking
Expand your professional network and connect with students and faculty at our twice-a-year board conferences and join us "On the Road" in Milwaukee, Chicago, New York, and beyond for exclusive, small-group topic discussions.
Lifelong learning
From timely and topical presenters to the economic outlook from our world-class faculty, you will have access to the vibrant and exciting resources that come with being affiliated with one of the top academic institutions in the world.
Opportunities to give back
Meet our students at our board conferences, share your experiences as a mentor, recruit top talent for your organization, and find other opportunities to contribute to the growth of the next generation of leaders.
Membership to the Board of Advisors is available at three levels:
Patron: $3,500 annual gift. One official representative to serve on the board. Plus one additional corporate staff invited to attend select events.
Sustaining: $6,000 annual gift. Up to two official representatives at the corporate level to serve on the board. Plus up to two additional corporate staff invited to attend select events.
Corporate: At the corporate ($10,000) level, your organization has the option to choose between two great benefits:

Student Scholarship: Designate your $10,000 gift to fund a student scholarship
Corporate Sponsorship: Designate a portion of your membership to support a Graaskamp Center premier conference/event.

Lifetime/Honorary/Emeritus
Board membership is by invitation only. Please contact Irgens Executive Director Michael Brennan at michael.brennan@wisc.edu if you would like to recommend a prospective member.
Patron
Richard Aaronson
CEO
Atlantic Realty Partners, Inc.
Alissa Adler
Senior Vice President
Colliers International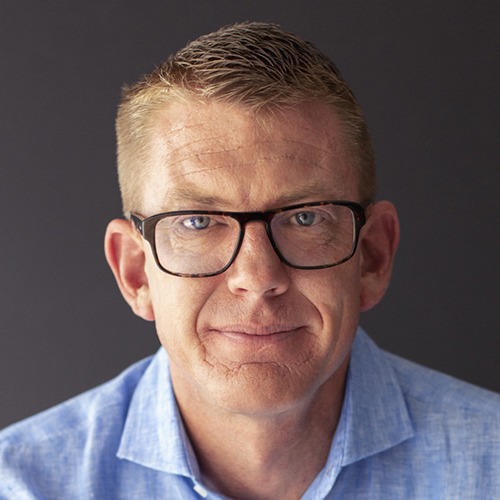 Joe Alexander
President
The Alexander Company
Matthew Astrachan
Vice Chairman
Jones Lang LaSalle Brokerage, Inc.
Brian Banaszynski
Regional Partner – Logistics Group
Transwestern Development Company
Jacqueline Barlow
Managing Director
CIBC
Michael Barr
Managing Partner
Cross Lake Partners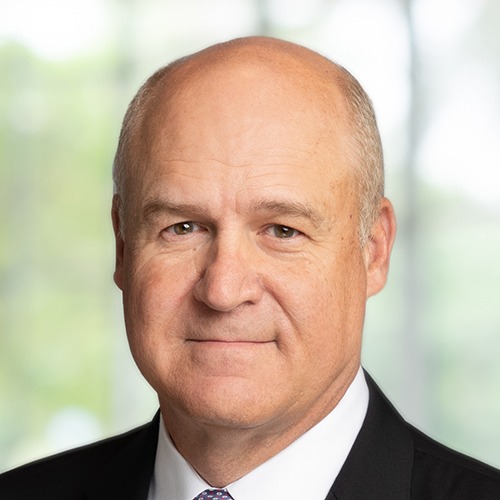 Mike Baucus
Managing Partner, Portfolio Operations
AIC Ventures
Arun I. Bhatia
President
Arun Bhatia Development Organization
Robert Bollhoffer
Managing Partner
29th Street Company
Robert J. Bond
Co-Founder and President
Bond Companies
Pamela Boneham
Managing Director
Barings Real Estate Advisers
Kent Born
Senior Managing Director
PPM America
Jim Borris
President and Chief Executive Officer
Zilber Ltd.
Thomas Bretz
CEO
Elmdale Partners
Jonathan Brown
Executive Director, Real Estate Banking
Central Region – JP Morgan Chase
Robert Buhler
President and Chief Executive Officer
Open Pantry Food Marts of Wisconsin, Inc.
Laura Cathlina
Managing Director
Berkadia Commercial Mortgage LLC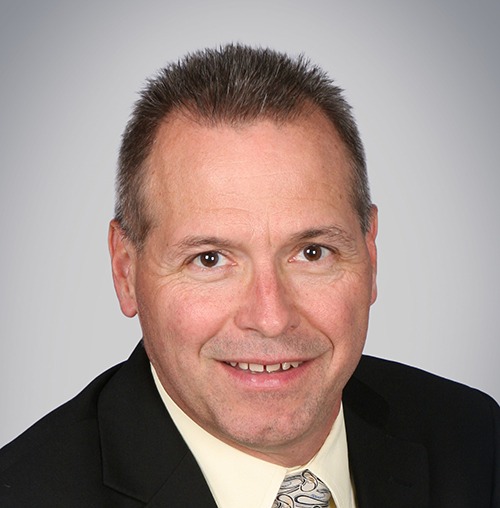 Todd Cegelski
SVP-Commercial Real Estate
Johnson Bank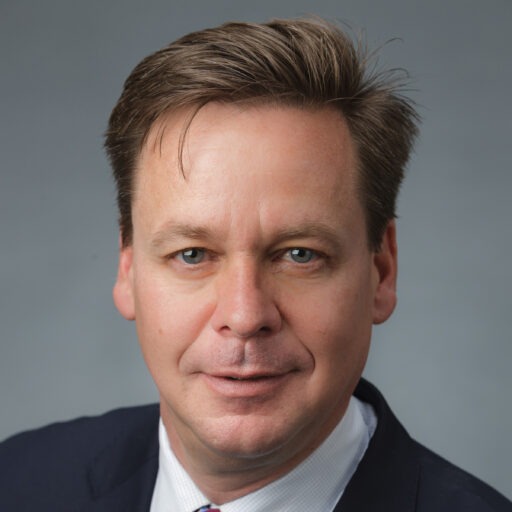 Corey Chisnell
Partner
Artis Advisors, LLC
Dave Cocagne
President and CEO
Vermilion Development
Vincent Cozzi
Former President & CIO
Northwest Healthcare Properties REIT
Kevin A. Crummy
Chief Investment Officer
Douglas Emmett, Inc.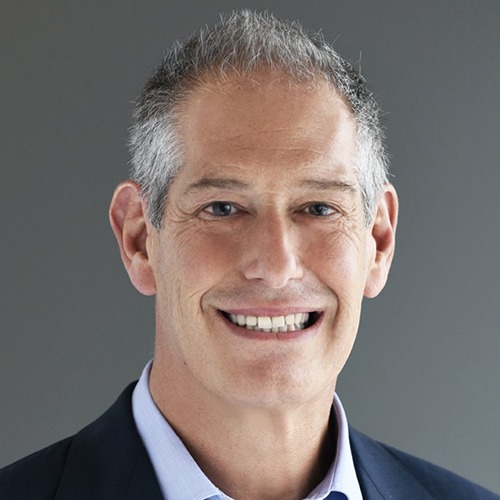 Jeff Dinkin
Managing Director, Founder and Principal
Regent Properties
Steven C. Disse
Principal
Colliers International
Brian Eisendrath
Vice Chairman & Managing Director
CBRE, Inc.
Steven Fifield
Chairman & CEO
Fifield Companies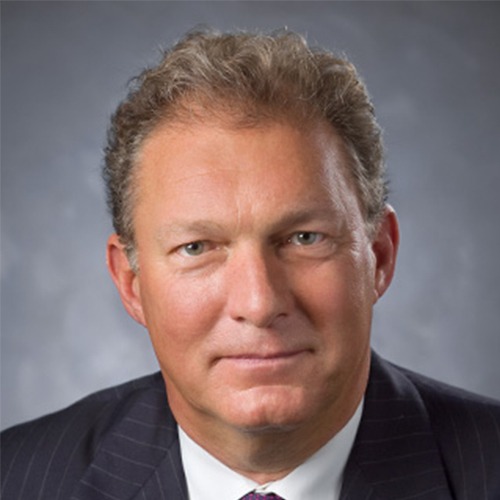 John Gates
Chairman and Chief Executive
Officer PortaeCo, LLC
Robert E. Goeckel
Senior Vice President, Commercial Real Estate Banking
BBVA Compass
Glenn Goldstein
President
Related Retail
Gary Gorman
Chairman
Gorman & Company
Brian L. Happ
President and Chief Executive Officer
Erdman Company
Ryan Hesch
President & CEO
ML Realty Partners
Peter Jungbacker
Managing Member
Alexander & Bishop
Robert M. Karner
Managing Director
Annaly Commercial Real Estate Group, Inc.
Peter Kaye
Managing Partner
Rockwood
Vincent Laughlin
Real Estate Group President
MB Financial Bank
Justin L. Leonard
Principal
Walton Street Capital, LLC
Anthony Leopardo
Director, Strategic Relations
Leopardo Companies, Inc.
Daniel R. Levitt
Senior Vice President, Capital Markets
Ryan Companies US, Inc.
Brian Liston
Principal
Value Industrial Partners, LLC
Duane H. Lund
President
Exchange Realty, Inc.
Ryan Mallery
Chief Executive Officer and Fund Manager
Big River Real Estate, LLC
Barry Mandel
Chairman and CEO
Mandel Group
Craig Manske
Managing Principal
Development Solutions, Inc.
James Martell
CEO
Logistics Property Co., LLC
John Maurer
Senior Vice President – Portfolio Management
EverWest Real Estate Partners, LLC
John McLinden
Partner
Centrum Properties, LLC
Charles Murphy
EVP/Sr. Managing Director
LCS
David Nankin
Managing Member
Legacy Varin Property Management, LLC
Charles K. Nulsen III
Founder
Washington Property Company
John Oharenko
Principal
Real Estate CAPITAL Investors
James Orth
Managing Principal
WHI Real Estate Partners
George A. Pandaleon
President
Inland Institutional Capital, LLC
Dean E. Parker
Partner
Hinshaw & Culbertson LLP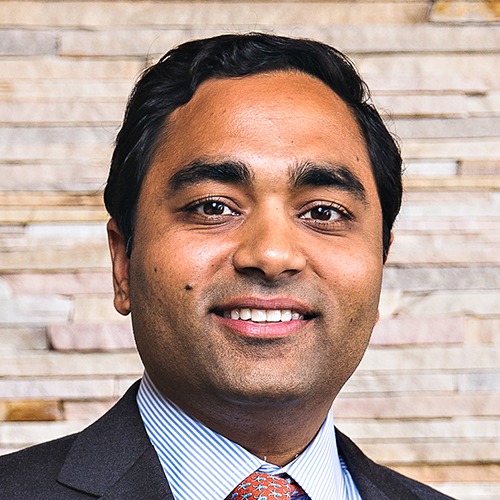 Sujan Patel
Founder
Nantam Capital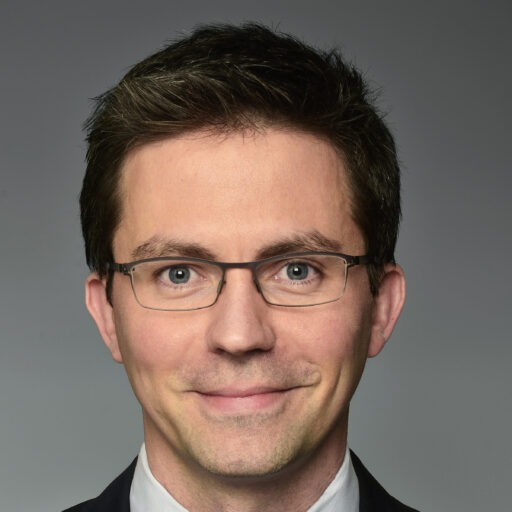 Tim Podboy
Senior Vice President
Heitman, LLC
Anthony Pricco
President
Bridge Development Partners, LLC
Daniel Rosenbloom
Managing Director
Cadre
Andrew Sachs
Executive Managing Director
Newmark Knight Frank
Mark Saturno
CEO
IDI Logistics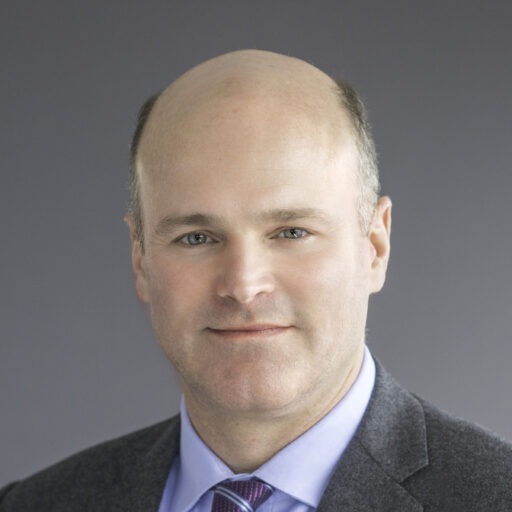 Josh Solomon
President
DSF Group
Steve Sosnowski
Senior Vice President-Commercial Real Estate Division
Associated Bank
Jeffrey Staffeldt
Director of Midwest/Southeast Region Commercial Mortgage Investments
Pacific Life Insurance
Michael A. Toolis
Vice President
Stantec
Jeffery A. Usow
Partner
Mayer Brown
Robert Vrchota
Managing Director
Fitch Ratings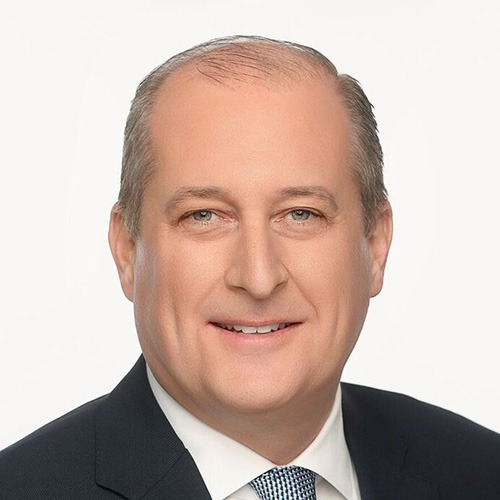 Patrick Waite
Executive Vice President & Chief Operating Officer
Equity Lifestyle Properties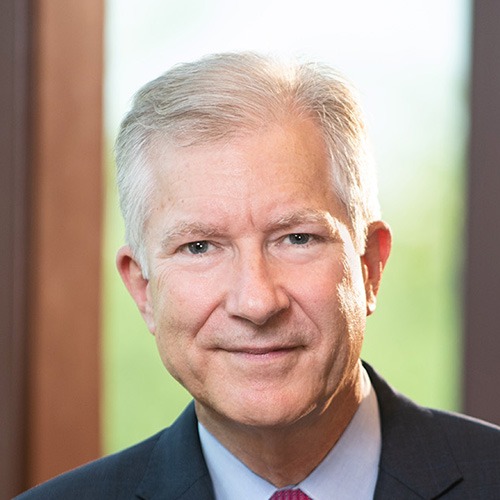 Stu Wangard
Chairman, CEO and founder
Wangard Partners, Inc. and Wangard Advisors, LLC
Raymond Warner
Principal
Franklin Partners, LLC
Johannson Yap
Chief Investment Officer and Co-Founder
First Industrial Realty Trust, Inc.
Ray Young
Senior Vice President
Cohen Asset Management
Thomas Zale
Vice President
Northwestern Mutual
Sustaining
Stephen P. Bailey
Managing Director
PGIM
Derek M. Chen
Chief Executive Officer
Chenco Holdings Company, LLC
Michael Durst
Managing Principal, Real Estate Equity
Allstate Investments
Daniel J. Minahan
President and Chief Operating Officer
Continental Properties Company, Inc.
Michael Moran
Managing Director
Allstate Investments
Will Murphy
CEO & Managing Partner
CEDARst
Don Pafford
Central Markets Manager – REIT Banking Group
U.S. Bank
Arthur P. Pasquarella
Executive Vice President and Chief Operating Officer
Equus Capital Partners, Ltd.
Alan Rudikoff
Co-founder and Partner
GDS Development Management LLC
Corporate
Kevin Brennan
Co-Founder and Managing Principal
Brennan Investment Group
Jim Cope
Executive Vice President & Managing Director
Walker & Dunlop
Patrick Dempsey
Managing Director
Walker & Dunlop
Dave Lenz
Founder
North Central Group
Scott McKibben
Chief Investment Officer
Brennan Investment Group, LLC
Brad O'Halloran
Executive Director of Investor Relations
Brennan Investment Group, LLC
Jay H. Shidler
Founder and Managing Partner
The Shidler Group
Robert G. Vanecko
Managing Principal
Brennan Investment Group, LLC
AREIT
Joseph R. Betlej
Vice President & Portfolio Manager
Securian Asset Management
Steven Buller
Portfolio Manager
Fidelity Management & Research Company
Michael H. Casey
Senior Managing Director
The Blackstone Group L.P.
Lee Christensen
Development Manager
Gebhardt Development
Randall J. Eggert
Senior Investment Officer
State of Wisconsin Investment Board
Brandon Goetzman
Senior Vice President
Blue Vista Capital Management, LLC
Michael Grupe
EVP, Research & Investment Affairs
NAREIT
Stephanie M. Krewson-Kelly
Vice President of Investor Relations
Corporate Office Properties Trust
Chad Neumann
Senior Portfolio Manager
State of Wisconsin Investment Board
Seth Singerman
President and Managing Principal
Singerman Real Estate, LLC
Kenneth D. Statz
Managing Director and Senior Market Strategist
Security Capital Research & Management, Inc.
Lifetime, Emeritus, Honorary
Michael D. Arneson
Managing Principal, Retired
TOLD Development Company
Frederick Cooper
Senior Vice President Finance, International Development, and Investor Relations
Toll Brothers, Inc.
Christine Dicks
Director
Wisconsin Real Estate Alumni Association, Inc.
Norman D. Flynn
President
Norman D. Flynn Associates, Inc.
Jim G. Haft
Principal
Haft Holdings, Inc.
Jon D. Hammes
Hammes Company
Charles V. Heath
Founder and Principal Emeritus
Horizon Development Group, Inc.
James R. Imhoff
Chairman and Chief Executive Officer
First Weber, Inc.
Mark Irgens
Chief Executive Officer and Manager
Irgens Partners, LLC
Michael Komppa
President and Founder
Corum Real Estate Group
Dan Lee
Vice President and Owner
First Weber, Inc.
Brad Olsen
President
Atlantic Partners Corporation
Fred Petri
Petrone, Petri & Co
Andrew E. Plesko
President and General Counsel
E.J. Plesko & Associates, Inc.
Fred W. Prassas
Principal and Founder
PMC Management Group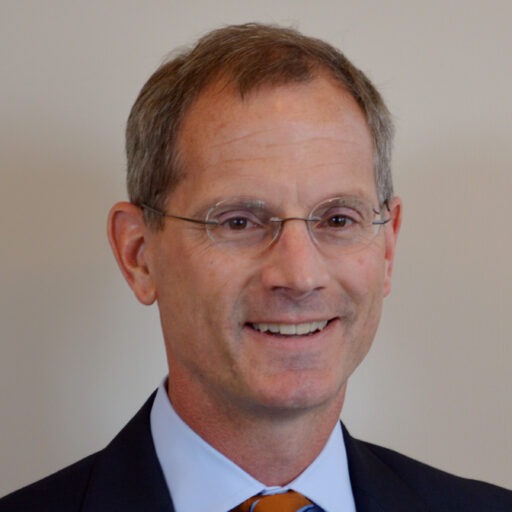 Jim Roemer
Managing Director
Group Manager
Michael Theo
President and Chief Executive Officer
Wisconsin Realtors Association
Bryant J. Wangard
Partner
Wangard Properties
Marc Warren
Principal
Ackman-Ziff
Goldie B. Wolfe Miller
Founder & President
The Goldie Initiative