Academic Advising
---
Plan Your Business Education Every Step of the Way
Academic advisors work in partnership with you to ensure you have the tools and support you need to make decisions about the direction of your education and career.
Explore your course and major options
Define your academic and career goals
Accomplish what you set out to achieve during your time as a Business Badger and beyond
3.77
average time to graduation in years
Tap Into Academic Support
Team of advisors
Academic advisors collaborate with career advisors and study abroad advisors so you receive integrated and comprehensive guidance based on your unique needs and overall goals.
Specialized Knowledge
Your academic advisor will have specialized knowledge of your business majors. They also work closely with faculty in the corresponding academic departments to ensure that you receive the most up-to-date information about your field.
Peer Connection
Academic advisors also work with a team of student staff members, or academic peer advisors, who hold drop-in hours to connect with students and help address academic questions.
Begin Your Academic Journey With Business SOAR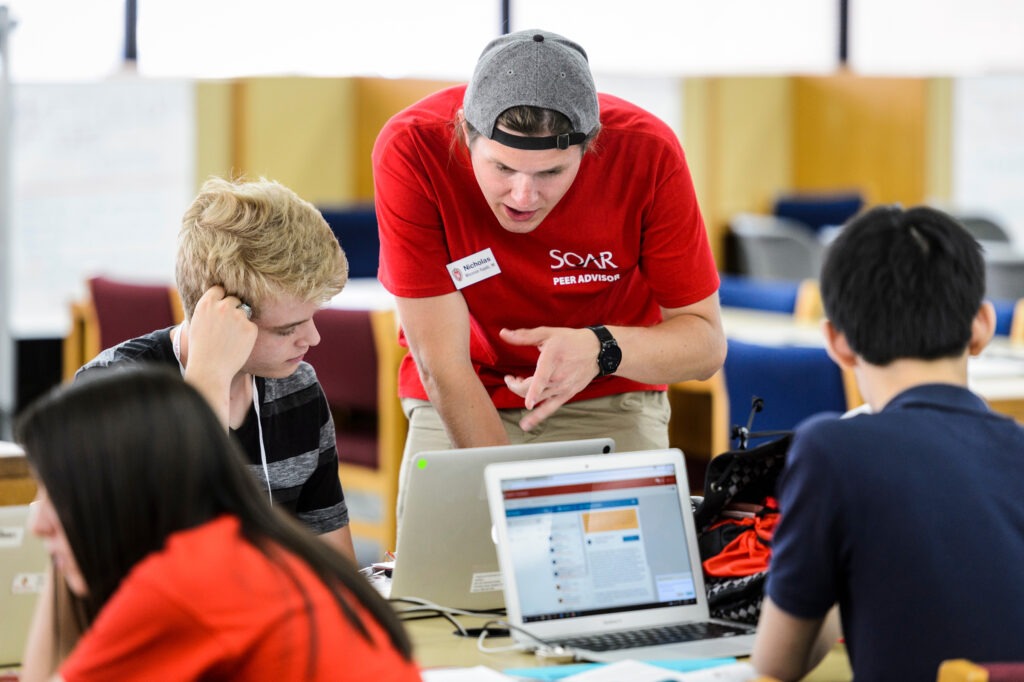 Your partnership with the advising team begins early in your academic career at the University of Wisconsin–Madison. When you enroll at UW–Madison, one of your first steps will be to attend Student Orientation, Advising, and Registration (SOAR), where you will have your first meeting with an academic advisor. At SOAR, you will be assigned an academic advisor with specialized knowledge in your field of study.
Make an Appointment
Meet with your academic advisor or a peer advisor
Use Starfish to make a 30-minute appointment with your advisor. Your assigned advisor is listed in your Student Center.
Email your advisor with quick, yes or no questions and be sure to use your @wisc.edu email account and include your campus ID number.
We offer drop-in peer advising Monday-Friday 1:00-3:00 in 3150 Grainger Hall for Business, Pre-Business, and Certificate students.
Pre-business students: receive academic advising before you're admitted
Current UW–Madison students who expect to apply to the School of Business through the pre-business admissions process can set up an advising appointment through Starfish.
Pre-business students may send quick yes or no questions to prebusadvising@wsb.wisc.edu. Include your student ID number and your @wisc.edu email address.
Students can learn more about the pre-business application process and register for admissions events by joining our Canvas course.
Academic Forms for Business Students
The following academic forms are provided by the School of Business to support undergraduate business students in their academic pursuits
Undergraduate Business Program Honor Code
As a Wisconsin School of Business student, I hold myself accountable to the highest standard of academic integrity and professionalism.
I exhibit academic integrity through producing work that is a culmination of my natural talents and the utilization of the resources available to me.
I value professionalism; therefore, I will be respectful, courteous, and conscientious at all times in order to foster a diverse and inclusive environment.
I will continue to do what is good, right, and true to create a positive impact at the University of Wisconsin–Madison, and I will encourage others to do the same.
Get in Touch
Location
Undergraduate Academic Advising is located at 3150 Grainger Hall and is available for Business, Pre-Business, and Certificate students.