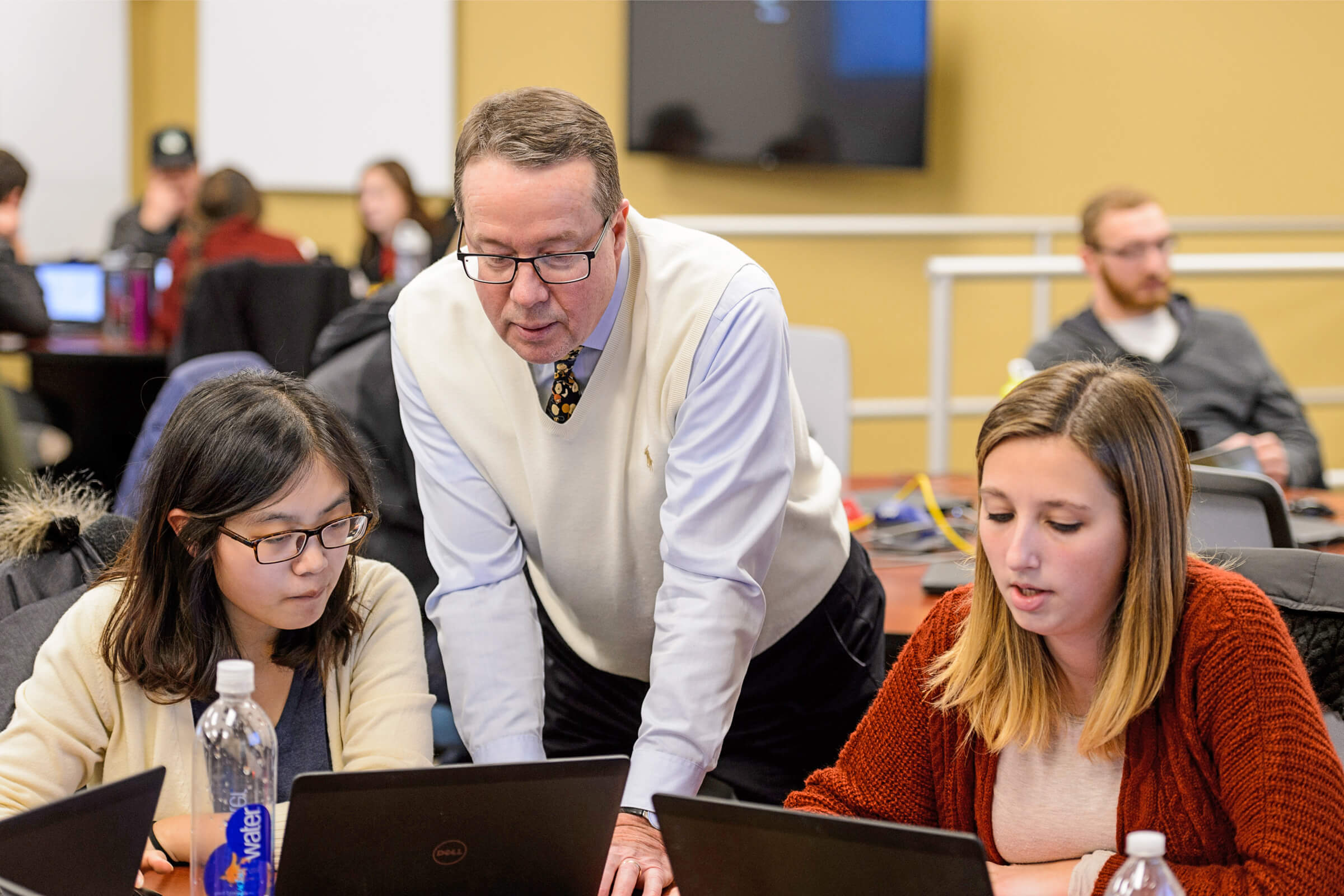 Curriculum
---
An Experience That Accelerates Your Career
Learn from top-notch faculty and become an expert in the language of business. Grow to be a trusted financial partner that makes a positive impact.
Program at a Glance
One year—Finish in eight months with 100% in-person classes
30 credits—10 classes dive deep into curriculum aligned with the future
Relevant—Coursework aligned with emerging topics in the profession
Customize Your Education to Meet Your Career Aspirations
No matter where you'd like your career to go, this program prepares you for any path. Meet your career goals on your ascent to leadership. Relevant material is woven into the courses to prepare you for every section of the CPA exam.
Start by developing an advanced foundation in accounting and analysis.
Core Courses
MS in Accounting and Business Analysis Core
Courses
Foundation in Accounting Analytics
Information Risk, Control & Forensics
Accounting & Analysis for Reporting Entities
Expand your skill set further by selecting one of two career pathways.
Career Pathway
Accounting, Assurance, and Advisory
For students interested in pursuing careers in public accounting firms' audit, assurance, and advisory practices, and a variety of roles in corporate finance and accounting functions.
Courses
Financial Statement Analysis
Advanced Auditing: Analysis, Policy, and Judgment
Accounting Theory: Reporting Incentives & Consequences
Analysis of Performance Measurement & Control
Career Pathway
Tax
For students interested in pursuing careers in public accounting firms' individual and corporate tax practices or opportunities in wealth management and financial planning.
Courses
Analysis of Taxation for Passthrough Entities
Tax Research, Procedure & Analysis
Analysis of International Taxation
Analysis of Taxes & Business Decisions
Then choose coursework across five disciplines to specialize your knowledge.
Discipline
Risk Management
Learn how to improve the understanding of risk, uncertainty, and potential consequences of decisions.
Courses
Principles of Risk Management
Risk Analytics and Behavioral Science
Cyber Risk & Regulation
Discipline
Emerging Technology
Learn how to extract structured and unstructured data from databases for advanced data analysis.
Courses
Information Technology in Supply Chains
Cyber Risk & Regulation
Data Technology for Business Analytics
Discipline
Sustainability
Learn how to incorporate sustainability into corporate decision-making and business analysis.
Courses
Challenges & Business Solutions in Business Sustainability
Sustainability, Environment and Social Risk Management
Diversity in Organizations
Discipline
M&A Deal Advisory
Learn the practice of business valuations and the role of financial advisors in M&A.
Courses
Business Valuation
Mergers and Acquisitions
Analysis of Taxes & Business Decisions (AAA) or Financial Statement Analysis (Tax)
Discipline
Wealth Management
Learn the principles of portfolio management, estate and gift taxation, and wealth management.
Courses
Investment Theory
Estate Planning for Financial Planners
Wealth Management and Financial Planning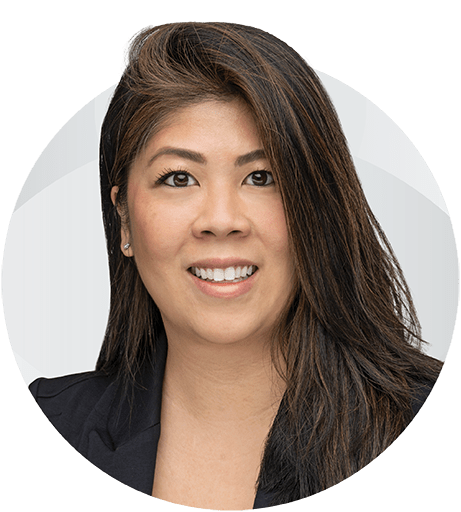 "Curated coursework leads to highly skilled accounting professionals ready to succeed in the rapidly changing accounting profession and broader business environment."
Director, Professional Programs in Accounting