Executive MBA
Build up your skills to attain next-level leadership. Gain insights to shape your next career move.
Sign up for more information
It's Your Time
Focus on the skills you need to be confident for what comes next. It's time to invest in yourself and define your legacy as a leader with the Wisconsin Executive MBA.
Grow your impact
Deepen your strategic development and decision-making skills in the part-time, hybrid executive MBA program
Learn from the best
Work with world-class faculty, business leaders, and a cohort of diverse senior-level professionals
Develop your executive presence
Hone your leadership and communication skills to work more effectively with employees, investors, and boards
Don't lose career momentum.
Make strides toward your next career step in an MBA program designed to fit seamlessly into your busy schedule.
Program at a glance
Part-time—Earn your degree while working full time
Hybrid—Attend weekly online classes + one weekend per month on campus
Accelerated—Finish in just 18 months
Feel Confident in Your ROI
average salary increase Wisconsin part-time MBA students receive
— 2020–2022
university for producing Fortune 500 CEOs
— Kittleman, 2018
public university in the U.S.
— U.S. News and World Report, 2023
Curriculum Designed for Executive Leaders
Our curriculum was recently redesigned to reflect the evolving industry and equip you to succeed in executive leadership. Over the course of the 18-month program, you'll take classes from four modules.
Module 1
Develop as a Leader
Leadership, Negotiations + Management
|
Build executive-level leadership and communication skills.
Module 2
Run the Business
Finance + Operations
|
Develop a cross-functional knowledge of foundational business strategies and functions.
Module 3
Grow the Business
Strategy + Growth
|
Develop business strategies for taking your organization to the next level.
Module 4
Transform the Business
Innovation + Change
|
Learn how to lead through change and stay relevant through innovation.
Take Charge of Your Career Trajectory
Reflect on your leadership and next steps for personal and professional transformation through immersive executive communication, leadership, and career development. Work one-on-one with a career coach to map out your future and develop strategies to get where you want to go.
Learn more about career support
Expand Your Professional Network
Sounding board, mentors, business partners, friends—your classmates will soon be part of your lifelong network.
17
average years of work experience
How Wisconsin MBA Alumni Have Gained an Edge
Pamela Petz (MBA '18)
General Manager
,
Great Wolf Lodge
While Earning Her MBA
Learned to better advocate for her team and acquire necessary funding
---
One Year After
Promoted to assistant general manager
---
Skills Gained
Grew her understanding of economics
Bridget Wilcox (MBA '21)
Associate Vice President, Information Risk Management
,
American Family Insurance
While Earning Her MBA
Launched the business information security team at American Family Insurance
---
Before Graduation
Promoted from director to associate vice president
---
Skills Gained
Broadened her view of innovation and strategy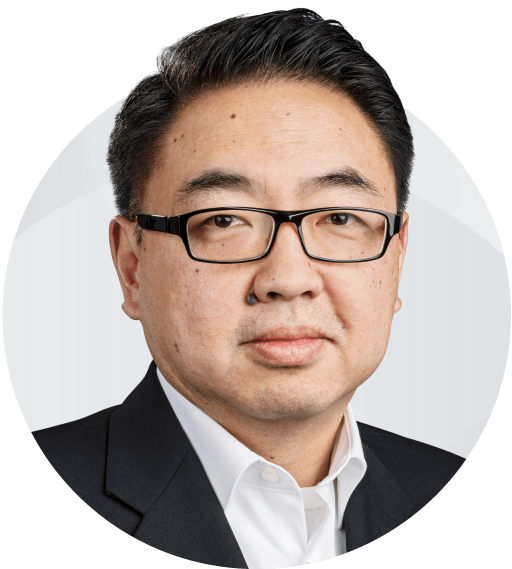 Sam Fong (MBA '20)
Senior Marketing Consultant, Clients Services
,
Integrated Marketing Solutions, Inc.
While Earning His MBA
Increased his confidence to be a better business leader
---
Since Earning His MBA
Frequently taps into his network of classmates and professors for advice
---
Skills Gained
Strengthened his finance, accounting, and business analytics skills
Business Insights From Top Faculty
Engage with world-class instructors who have business perspectives shaped by years of research and industry experience.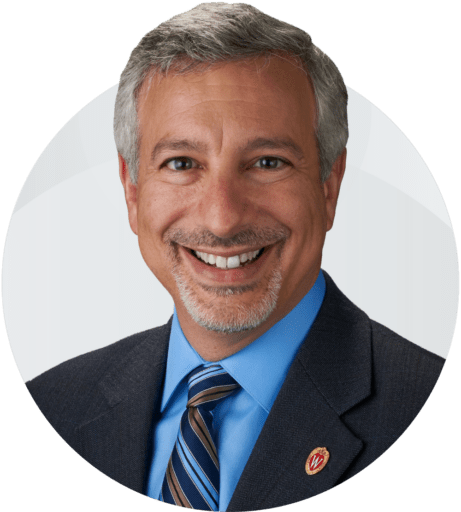 Business strategy
"CEOs often note, 'People are our most important asset.' My work explores how firms can leverage these assets in strategy formulation and implementation."
Coff's research, which he brings to the classroom, explores how human capital helps companies innovate, address strategic challenges, and ultimately gain competitive advantages.
Digital strategy
"I'm really interested in how [the iPhone and other smartphones] are improving the efficiency of our economy, while at the same time, they may also pose some threat to the economy because they are in danger of controlling it, of becoming too dominant."
Li's research focuses on technology in relation to the coordination problem with digital platforms and value chains. He teaches digital strategy and data technology courses.
Entrepreneurship
"Entrepreneurship is a means of upward mobility. That's one reason people pursue entrepreneurship as a career. From society's perspective, entrepreneurs are our source of new products and services, in addition to new jobs."
Eckhardt's research areas include firm formation, venture finance, initial public offerings, and the role of information in entrepreneurship.
Admissions and Tuition
Deadlines and requirements
Applications to begin your MBA in Fall 2024 are now open.
Qualifications:
10 years of work experience with at least five in a leadership role
Bachelor's degree from an accredited institution
Tuition
Estimated cost: $86,000 + segregated fees
Chat with admissions
Join an admissions professional for an informal chat to strategize your application. Virtual meetings are available.
On-Campus Classes with a Lakefront View
Venture to the UW–Madison campus once a month for your in-person classes, leadership training, and cohort networking in Grainger Hall's state-of-the-art facilities.
When class is out of session, relax at the iconic Memorial Union Terrace and enjoy Madison's great restaurant and entertainment offerings.
Learn more about Madison
News & Events
Stay up to date with the Wisconsin MBA
Upcoming admissions events
Wednesday, December 27 | 8:00am
–
8:30am
Wednesday January 17, 2024 | 12:00pm
–
12:30pm
Thursday February 1, 2024 | 12:15pm
–
12:45pm
View all admissions events