Executive MBA
Build the skills you need to reach new heights as a leader. Gain the executive network you need to expand your career opportunities.
Sign up for more information
The Wisconsin Executive MBA is being redesigned for a Fall 2024 launch. Building on the success of the Professional MBA, and with an eye toward offering greater flexibility for students, the program will switch to a hybrid, in-person and online program.
Upcoming Events
Thursday, July 13 | 5:30pm
–
9:30pm
Tuesday, July 18 | 12:15pm
–
12:45pm
Tuesday, August 15 | 8:30am
–
9:00am
Reach Your Leadership Potential
Cohort of peer leaders
Benefit from a team-based learning environment, where ideas are exchanged and networks are built
Personal career coach
Work one-on-one with a career expert to navigate your career challenges and trajectory
Dedicated alumni network
Tap into a community of 45,000+ Business Badgers for career opportunities
"Building my business vocabulary, and becoming a more confident leader around the business of health care has been really helpful."
Director at UW Health
"The greatest part of the program for me has been leadership. It's been a lot of self reflection. We're asked what kind of leader we are, and what kind of leader you aspire to be."
Vice President at U.S. Venture
A Proven Return on Investment
Graduates of the Wisconsin Executive MBA Program have a strong competitive advantage.
Average salary increase*
— (graduating classes of 2018-2020)
of students advance in their careers*
— (graduating classes 2018-2020)
Curriculum
Grow the skills that industry leaders need. Understand the full scope of your organization, and build tools that are immediately applicable to your role as a high-level professional.
Leadership and organizational behavior
Operations, marketing, finance, and economics
Business strategy and project management
Global business
View curriculum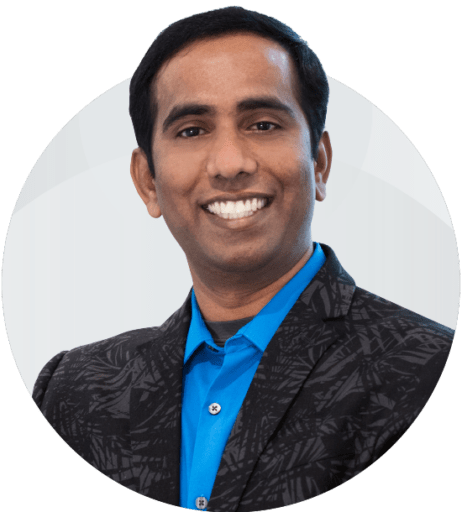 "Every business professional should take our second-year negotiations course. I loved every project we did in that class."
President at BNLSoft Corp
"Steve King's course 'Values-Based Leadership' is by far the best course I have ever taken. The course was so applicable to my daily work that after every class meeting, I would write down ideas that I could set in motion as soon as I got back to work the following day."
General Surgeon at Beloit Health System
Diversity & Community
Add your unique perspectives, background, and talents to our program and be supported throughout your MBA and into alumnihood.
Connect with leaders from across the region, and learn from each other's professional and personal differences.
The Wisconsin Executive MBA Program embraces diversity, equity, and inclusion at its core, and is committed to fostering an inclusive culture that erases inequities.
Inclusive leadership is essential for business and training in this area is built into the executive MBA curriculum.
Admissions
Enrollment into the Wisconsin Executive MBA is paused for Fall 2022. Building on the success of the Wisconsin Professional MBA, the Executive MBA is being redesigned for a Fall 2024 launch, with an eye toward offering greater flexibility for students. Enrollment in the redesigned program starts in the fall of 2023. Reach out to an admissions professional with questions.