Get to Know Global Programs
Global Programs at the Wisconsin School of Business hosts events throughout the year, including discussions, workshops, and study abroad information sessions. Sign up for an event to get involved!
These events are geared toward pre-business students, business majors, Certificate in Business students, and Certificate in Entrepreneurship students. However, all UW–Madison students interested in studying abroad through a program offered through the Wisconsin School of Business are welcome. Register for these sessions using your @wisc.edu email.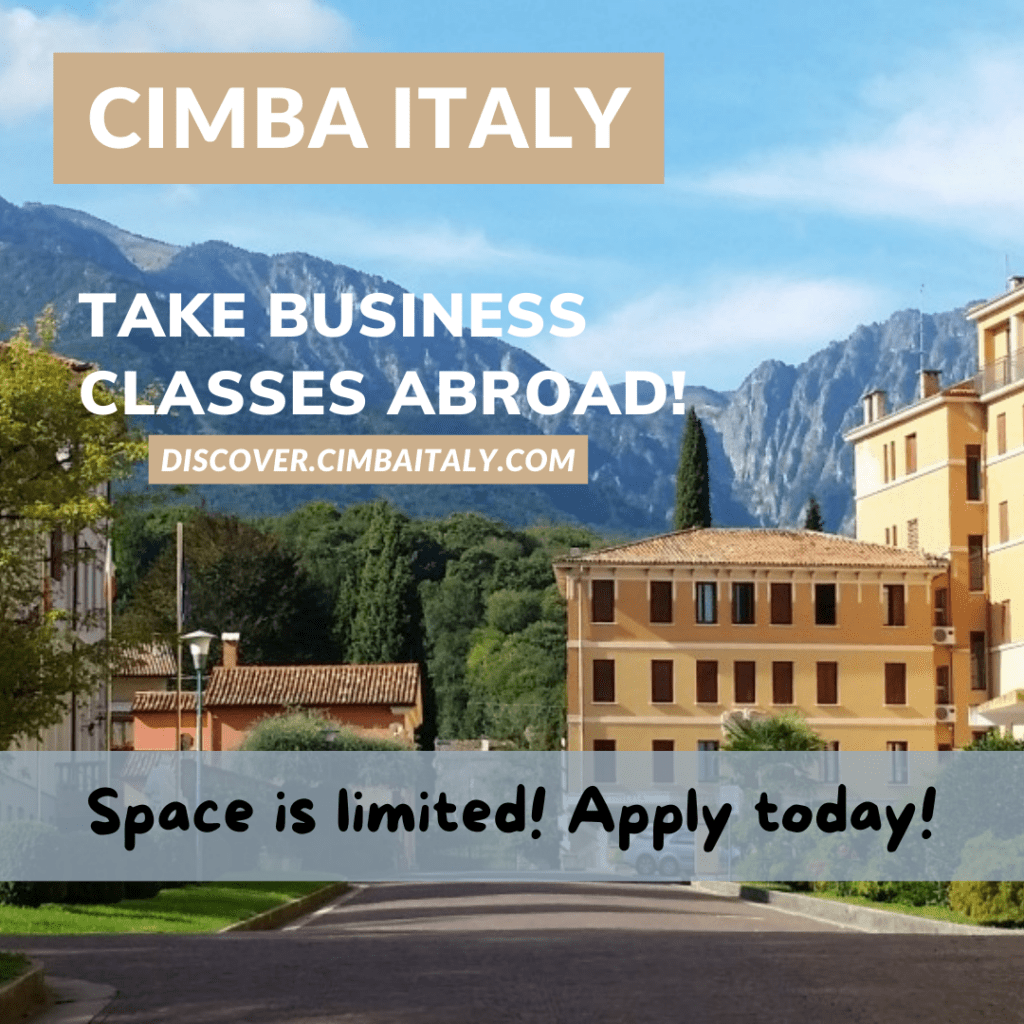 Friday January 26, 2024 | 12:00pm
–
12:30pm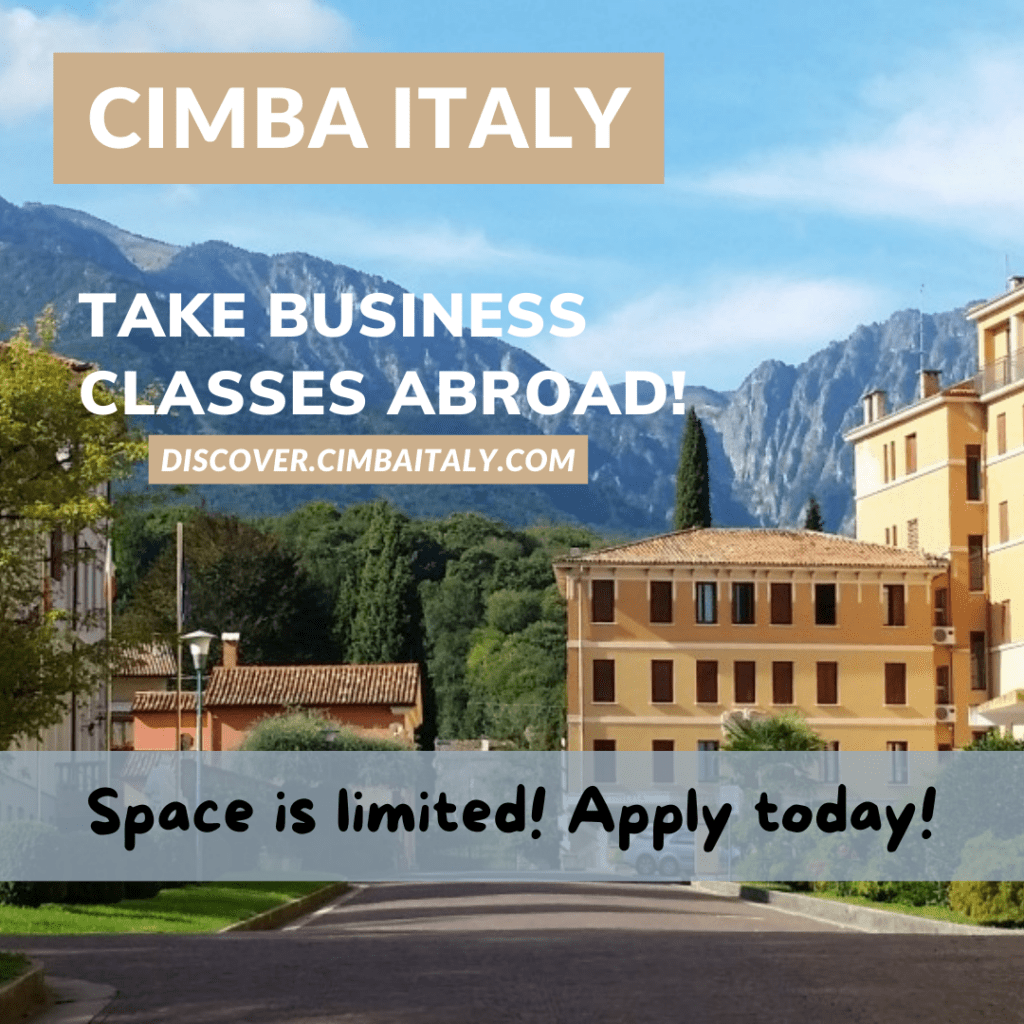 CIMBA Italy is a boutique study abroad experience in the beautiful Veneto region of Northern Italy. Accredited through the University of Iowa, CIMBA offers business and non-business coursework, as well as cultural immersion opportunities, personal development courses, and ample time for independent travel. Join CIMBA representative Joelle Petersen Friday, January 26th for an overview of the summer program at 12:00pm on Zoom.
Questions About Events?
Reach out to the Global Programs team for information.