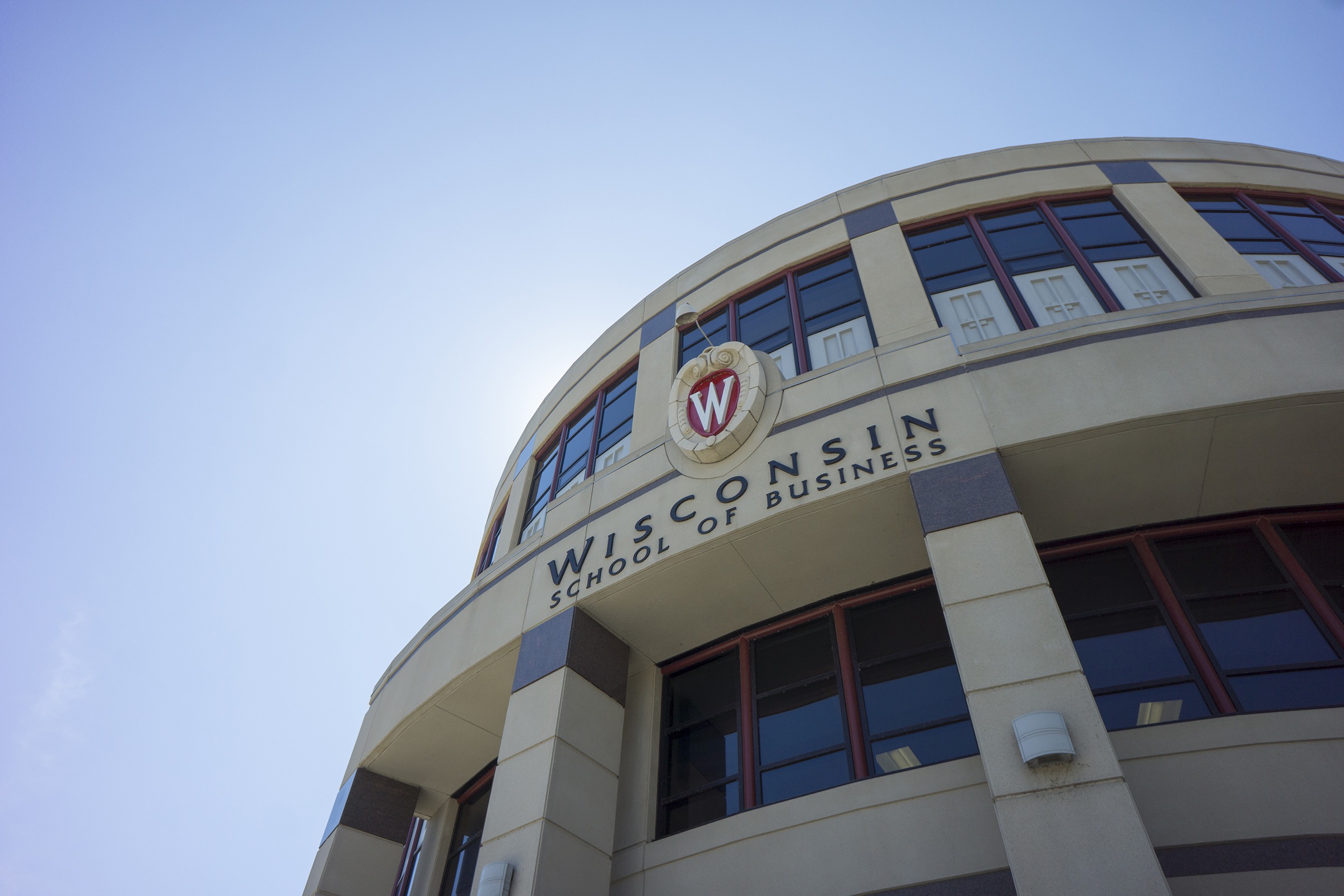 In Fall 2007, the Wisconsin School of Business received a naming gift that came with no name. Innovative in the world of philanthropy, it was the gift of not a single donor, but of a group of 13 like-minded UW alumni. They joined together to create the Wisconsin Naming Partnership with an investment of $85 million to preserve the School's name for at least 20 years. The Wisconsin Naming Partnership has now become the cornerstone and inspiration for our vision and strategy: By coming together, we can accomplish what others would not dare dream on their own. In doing so, we honor the life and legacy of original partners Pete Frechette and Albert O. "Ab" Nicholas. Their many contributions to the Wisconsin School of Business have made a lasting impact on our community.
Driving Innovation from the Inside Out
With conventional naming gifts, a business school changes its name to honor a single donor or entity. The unique attributes of the Wisconsin Naming Gift provide the opportunity to grow the size of the gift or to lengthen its term. Since no single individual or entity owns the gift, more people may join the partnership over time to continue to strengthen our School.
Announcing the gift to a large gathering of students and alumni during Homecoming on Saturday, October 27, 2007, former Dean Mike Knetter proclaimed, "This is the start of us building one of the greatest business schools in America. The generosity of these alumni will enable the business school to build on its reputation of leadership and innovation. It's the sort of forward thinking you can expect from Wisconsin alumni."
Wisconsin Naming Partners
Paul Collins '58
Wade Fetzer III '59
Pete Frechette '61
Phillip T. Gross '82, '83
Jon D. Hammes '74
Ted D. Kellner '69
Mike Knetter
Paul Leff '83, '84
Sheldon B. Lubar '51, '53
John Morgridge '55
Albert O. Nicholas '52
John J. Oros '71
H. Signe Ostby '75, '77
Fredrick W. Petri '69, '70
Michael S. Shannon '80
*Three anonymous donors
Some Names Are Worth Keeping
For 10 years, we have carried the name Wisconsin School of Business—a School defined not by individuals but by a tremendous partnership. On this special anniversary, we honor our entire community of donors whose gifts of every size make a difference in all that we do. See photos from the anniversary celebration.