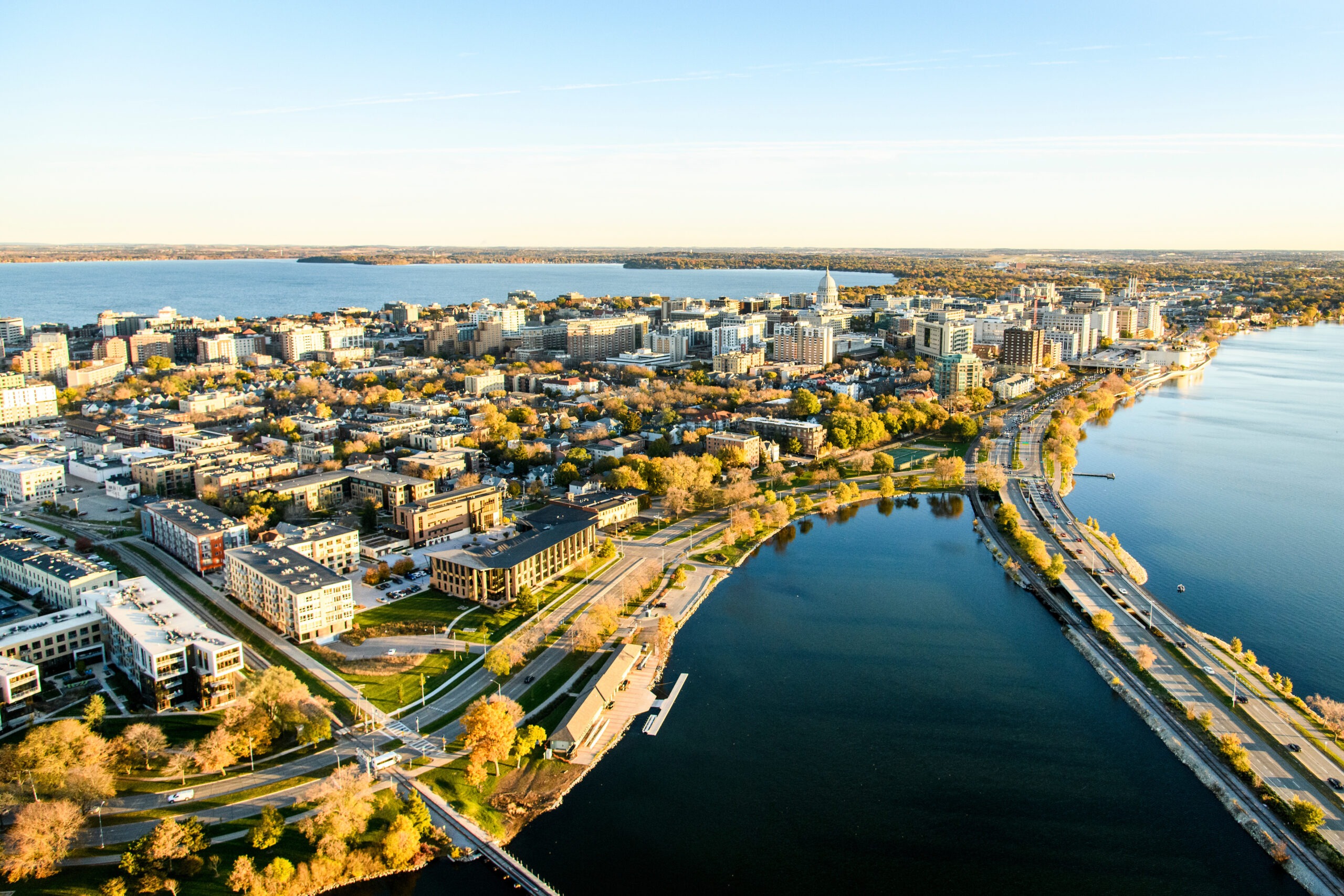 Life in Madison
Experience the modern Midwest. A wellspring of innovation with global influence.
Top-Rated City
Consistently ranked among the country's best places to live
Explore endless opportunities in the beautiful capital city of Madison—its beauty and modern feel made all the better by the down-to-earth attitude here.
10 Best College Football Towns
— Sports Illustrated, 2019
Top 100 Places to Live
— Livability.com, 2022
Best Capital City to Live In
— Wallethub, 2018
Dynamic Big 10 Campus
Founded in 1841, at UW–Madison you'll become one of more than 45,000 students representing 50 states and 134 countries—a diverse, energetic community.
Jump around with 80,000 Badger fans at Camp Randall Stadium and witness athletic feats from our 23 Big Ten varsity teams
Enjoy the beloved, lakefront Memorial Union Terrace, the heartbeat of the campus and a place to hear live music, watch an outdoor movie, relax with friends, grab a refreshment, or watch the sunset
Explore Madison
Outdoor Activity
Discover the breathtaking beauty of four distinct seasons that each bring a wealth of opportunities and make Madison fun, inspiring, and memorable
Try sailing, paddling, water skiing, wakeboarding, windsurfing, bicycling and hiking, cross-country and downhill skiing, snowshoeing, sledding
Enjoy Big Ten football when it fills the historic Camp Randall Stadium or Badger basketball and hockey at the Kohl Center
Experience multiple lakes that lend the city a unique, photo-worthy beauty; UW–Madison sits at the edge of beautiful Lake Mendota, with front row seats to spectacular sunsets—at the shore or on the water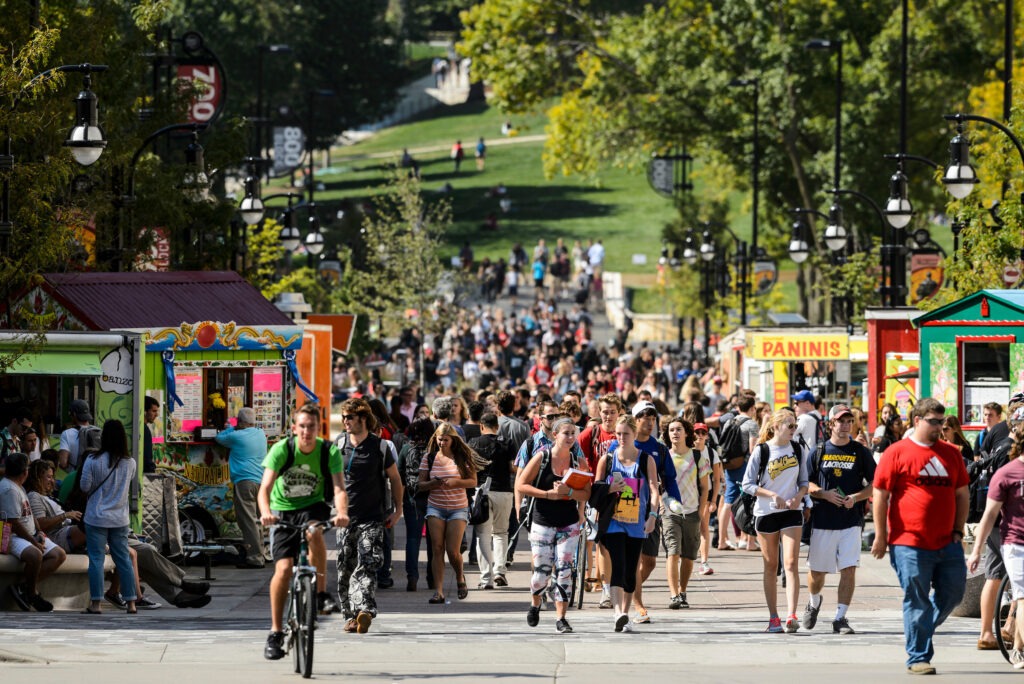 Food, You Ask?
Madison is a foodie paradise! You can find a little of everything at diverse restaurants and eateries, ethnic specialty food carts, gourmet restaurants, and endless food fests
Stroll the largest producer-only farmers' market in the country situated in the bustling heart of downtown
Discover award-winning chefs, a burgeoning slow-food movement, and lots of healthy, hand-picked local ingredients
On the flip side: Noteworthy fish fries. Boast about the best cheese curds around and indulge with state fair cream puffs
Industry and Tech Buzz
Madison is home base for a number of global companies and successful tech start-ups, including American Family Insurance, Epic, Land's End, Exact Science, and American Girl
Proximity
Chicago is 122 miles away; it is 234 miles to Minneapolis, and Milwaukee is just 73 miles to the east, so larger urban areas are easily accessible
Family Friendly
Enjoy a highly rated children's museum, a free zoo, children's theater companies, abundant parks, and much more. The greater Madison area is known for excellent school systems and family-welcoming neighborhoods
And there's more!
Madison consistently ranks as an outstanding location by many measures: