James A. Graaskamp Center for Real Estate
---
Preparing a new generation of real estate leaders
The James A. Graaskamp Center for Real Estate at the Wisconsin School of Business was created to foster excellence in real estate education, research, and outreach. The curriculum is distinguished by its hands-on approach to learning, including a one-of-a-kind, student-managed Real Estate Investment Trust (REIT) fund, premier real estate conferences, and case competitions. Students benefit from access to industry leaders and an extensive global alumni network. Scholarships and fellowships are available, along with occasional opportunities to work on consulting projects with faculty.
A connection to the real estate industry thrives through an active advisory board and passionate global alumni network with over 1800 members who often serve as mentors and guest lecturers. Center events bring students, faculty, and industry leaders together for lively discussions on real estate trends and premier networking. From hands-on learning projects to recruiting, we invite you to get involved and look forward to collaborating.
Inspired by the late Professor James A. Graaskamp, a true pioneer in real estate education, we pride ourselves on academic excellence, a commitment to ethics, and real-world experiences for our students.
Programs We Support
Undergraduate Program
#1 in the U.S. for undergraduate real estate programs
—U.S. News & World Report, 2022-2023
Real estate majors learn to appraise property values, oversee development programs, manage properties, and plan and regulate communities.
Learn more about the major
MS in Real Estate
Enhance or expand your career opportunities with this one-year program in commercial real estate development with focused tracks in applied real estate investment and private equity.
Learn more about the master's degree
MBA Specialization in Real Estate
#6 Full-Time MBA real estate program in the U.S.  –U.S. News & World Report, 2023-2024. The specialization features high-level coursework in real estate development, investment, and analysis, along with fundamental business courses.
Learn more about the MBA specialization
Global Real Estate Master (MS)
Designed specifically for non-U.S. graduate-level students and alumni, this program blends rigorous classroom instruction with interactive learning experiences outside the classroom.
Learn more about GREM
Industry and Alumni Engagement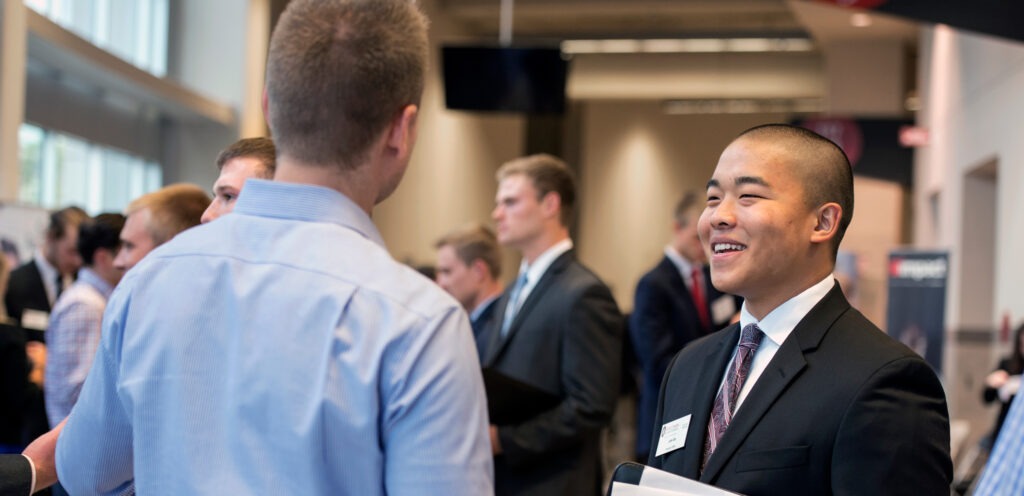 Hire Our Students
Our students have access to employers across the country via relationships cultivated by our center and career services offices.
Alumni and Friends
With one of the industry's most engaged alumni networks, you will connect with over 2,000 alumni. The generous support of alumni, industry partners, and other friends is vital to the Graaskamp Center as we prepare the new generation of real estate leaders.
Advisory Board
The Graaskamp Center's advisory board gives students direct access to senior real estate executives and is a hub of critical information-sharing and networking for our members.
UW Real Estate Club
Current undergraduate business students learn from industry leaders, gain leadership skills, and network with alumni.
Women in Real Estate (WIRE) Club
Join a community of women devoted to professional development and gaining commercial real estate acumen through professional and social events.
News and Events
Real Estate News
Read the latest about what's happening with our students, faculty, and alumni.
Listen to Our Podcasts
Upcoming Events
Our events and conferences bring together industry leaders for lively discussions and premier networking.
Explore the James A. Graaskamp Center
Faculty
Accomplished faculty and lecturers with substantial industry experience work together, delivering a curriculum that integrates proven theory and application.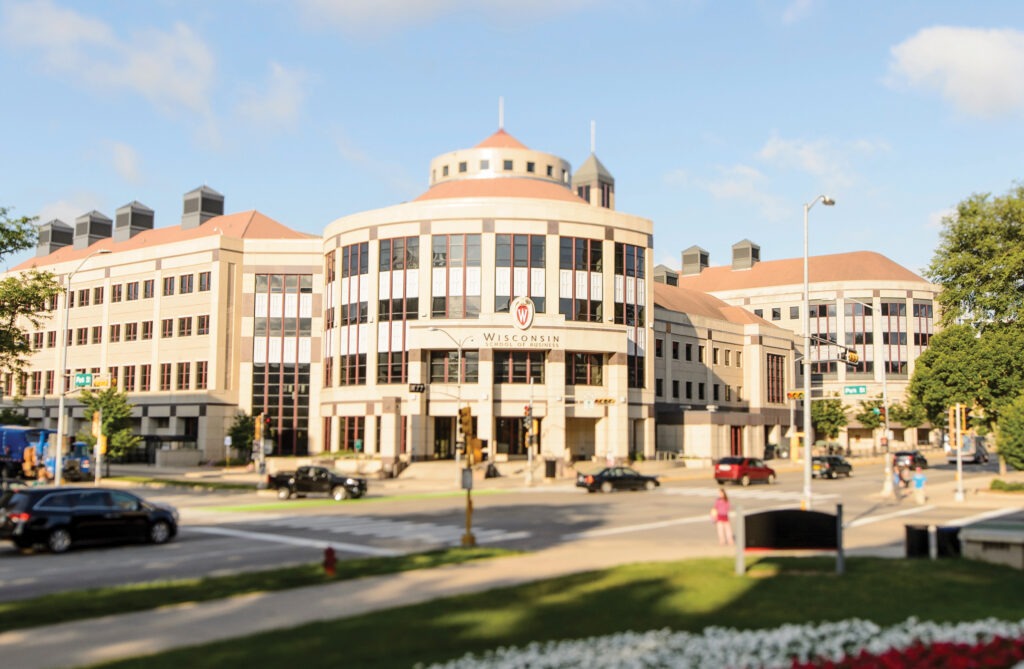 History
For over 100 years, the Graaskamp Center has been known for a rich tradition of leadership in real estate education and research.
Make a Gift
We are grateful for your support to benefit students and colleagues.