The Graaskamp Center is excited to collaborate on a series of podcasts (below) as part of the 1050 Bascom Podcast Series hosted by the UW-Madison Department of Political Science. Our next upcoming episode to be released in early May will be an interview with Professor Emeritus Stephen Malpezzi who will discuss Cities Before, During and After the Pandemic. Thanks for listening!
Housing Segregation in U.S. Cities with Professor Paige Glotzer
Listen here.

In this episode of 1050 Bascom, we speak with Paige Glotzer, Professor of History, about housing segregation in U.S. cities. Prof. Glotzer offered her insights into how suburban developers, including Baltimore's Roland Park Company, ushered in modern housing segregation with the help of transnational financiers, real estate institutions, and public policymakers. She shared with us how the effects of these efforts continue to be felt today here in Madison and across the country. We learned so much from our conversation with Prof. Glotzer, and hope you will too.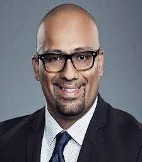 The Intersection of Racial Equity and Affordable Housing with Joaquin Altoro, WHEDA Executive Director
Listen here.

In this episode of 1050 Bascom we talk to Joaquin Altoro, the executive director of the Wisconsin Housing and Economic Development Association (WHEDA) to discuss the intersection of politics, racial equity and affordable housing. Prior to his appointment to WHEDA, Joaquin served as the City Plan Commissioner for the City of Milwaukee. We learned so much from Joaquin and enjoyed our conversation. We hope you will too.
Career Conversation with Jamal Habibi, Chief of Staff of Rural Housing at USDA
Listen here.
In this episode of 1050 Bascom, we were grateful to interview Badger alumni, Jamal Habibi, who was appointed by President Biden to be the Chief of Staff of the Rural Housing Service at the US Department of Agriculture. Jamal is a 2011 Badger grad who majored in Political Science and Languages and Cultures of Asia. Prior to his current position, Jamal worked as a Senior Associate at the Opportunity Finance Network and held executive positions at Discovery Inc. and the US Department of Treasury. We asked Jamal about his time on campus and he shared with us his career pathway to his new leadership role at the Department of Agriculture. We thoroughly enjoyed our conversation with Jamal and hope you will too.
The Impact of Covid-19 on International Finance and Global Trade with Professor Menzie Chinn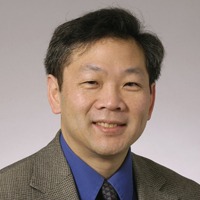 In this episode of 1050 Bascom, we were excited to collaborate with the La Follette School of Public Affairs to interview Menzie Chinn, Professor of Public Affairs and Economics. Prof. Chinn shared his research and insights into how Covid-19 has impacted the US economy as well as international finance and global trade — and what the future might hold. We learned so much from Prof. Chinn and thoroughly enjoyed our conversation. We hope you will too.
---