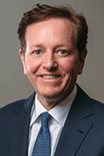 Dear Graaskamp Board Members,
Connecting people to learn, network, and grow is essential to the transformational learning experience that the Graaskamp Center aspires to deliver to its students, board members, alumni and friends. While it has been challenging to offer these connections due to the pandemic, we can look back on the past year and be proud of what we have accomplished in no small part because of the support of professionals like you. I thank you on behalf of the Graaskamp Center for Real Estate and the entire Wisconsin Real Estate Program for your support and your membership on our Advisory Board.
With this exciting momentum, now is perfect time to reach out to you, our board members, to invite you to become more engaged with the Graaskamp Center. From mentoring a student to teaching in the classroom – there are many ways to get involved! Your passion, advice and expertise can have a significant impact on the Center and our students. We encourage you to complete the online Board Member Engagement Survey! When we hear back from you, we'll follow up with the details to get you started with the right opportunity depending on your interests, expertise and preferred time commitment.
As we transition to our "next normal" we look forward to connecting with you in person at one of our upcoming events. We'll be hosting our Graaskamp on the Road Roundtable Luncheons in Chicago, Austin and Atlanta and our Spring Board Conference will be held in Chicago in April. You are also invited to visit us on campus to participate in a variety fun and informative events.
I encourage you to use this directory to continue the connections you make with your fellow board members and forge new ones. Together we will shape the future of real estate.
Sincerely,
Michael Brennan
Irgens Executive Director
James A. Graaskamp Center for Real Estate
Wisconsin School of Business
---