Greetings from Madison!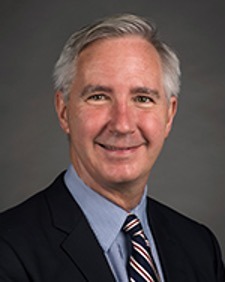 This past year has been memorable on so many fronts but especially for the incredible resilience and tenacity on display amongst students, instructors, faculty and our fellow colleagues in the real estate department and Graaskamp Center. There were most definitely anxiety-inducing moments throughout this past year yet teamwork and collaboration prevailed – hallmarks of the Wisconsin Real Estate program.
This update will give you insights into placement outcomes, undergraduate and graduate enrollment trends, upcoming events and alert you to some new initiatives underway to increase student engagement.
STUDENT CAREER PLACEMENT
What a difference a year makes! We are pleased to report positive real estate student placement outcomes for spring 2021 graduates as follows:
100% of the 2nd year MBA RE students secured jobs;
A100% of the 1st year MBA RE students secured summer internships;
80+% of the 28 graduating MS Real Estate Students have secured jobs; and
70+% of the 149 graduating BBA RE students either found employment or are pursuing graduate school (based on an 80% survey response rate and 15% non-reporting).
Close coordination with the WSB BBA and Graduate Career Services teams continues to yield beneficial results including mentor matching, career coaching, resume reviews, interview preparation and a review of industry hiring best practices.
REAL ESTATE ENROLLMENT
Undergraduate Enrollment: The number of Wisconsin School of Business (WSB) BBA students declaring their real estate major continues to grow as does the number of students that are double majoring in both real estate and finance. Last spring there were 551 declared BBA real estate majors. We anticipate that figure to increase further this fall – possibly reaching between 575 and 600 BBA real estate majors – firmly establishing real estate as the third most popular WSB major. As BBA real estate enrollment has grown, so has the need to address applied learning and co-curricular activities to engage these students as we will discuss later.
Gradate Enrollment: Fall WSB graduate enrollment (MBA Real Estate and MS Real Estate combined) will total 49 students including 15 first year MBA Real Estate students, 6 second year MBA Real Estate Students and 28 MS Real Estate students. Has graduate real estate enrollment had ever been this high before? Well lo and behold, the last time MBA and MS Real Estate student enrollment exceeded 50+ students was in 1987 and 1988.
Focus on Diversity: We are pleased to report that the roster of 49 graduate students will be the most diverse ever with 13 women, six students with diverse backgrounds, six student athletes, four international students and three US military veterans. Having reviewed each of their graduate school applications including personal interviews, I can attest to what amazing students they will be and am equally confident that yet again, they will learn as much in the classroom as they will from one another outside of the classroom.
STUDENT CLUBS AND CAREER FAIRS
After a year of regularly scheduled virtual Zoom meetings, the Real Estate Club and WIRE will be holding their meetings in person this fall. If opportunities arise to invite guest speakers unable to travel to Madison, we will definitely take full advantage of virtual platforms to ensure students are exposed to industry experts.
Based on feedback from numerous employers, the combined WSB Finance/ Accounting/Real Estate Career (FARE) Fair will be held virtually through Handshake on Tuesday, September 21st (insert link here). We are still exploring the possibility of conducting an in-person Real Estate Club Career Fair mid-semester and hope to offer both virtual and in-person Real Estate Club Career Fairs spring 2022.
DIVERSITY IN REAL ESTATE
The Real Estate Club, WIRE and the Graaskamp Center collectively addressed the issue of diversity in commercial real estate through concrete actions while fostering discussions surrounding the intersection of racial equity and real estate and incorporating discussions about diversity issues into future gatherings.
UPCOMING EVENTS

The WREAA Biennial is fast approaching on Thursday and Friday, September 23rd and 24th.
The Wisconsin Real Estate & Economic Outlook Conference on October 7th will be focused on racial equity in housing and how to improve access to quality housing.
And after a hiatus due to COVID related travel restrictions, the Graaskamp on the Road series will return this fall to Chicago on November 3rd and Austin on December 3rd.
UNDERGRADUATE CURRICULUM

With over 550 undergraduate real estate majors, the Real Estate Department and Graaskamp Center have partnered with the WSB BBA Academic and Career Advising teams to review the BBA Real Estate curriculum, propose course modifications, adjust course sequencing and launch several new initiatives focused on improving academic and career success. Key action items include:
Program sequencing: Require course sequencing that builds technical skills (1st year), then conceptual skills (2nd year), then critical thinking skills (3rd year), and then understanding the applied commercial real estate landscape (4th year).
Career sequencing: Course sequencing that prepares students for sophomore summer internships and junior summer internships. Two internships in the field are critical to the successful full-time placement of students in well-paying and challenging careers.
Build curriculum and new capstone course: Require that students complete required real estate courses in year 1, introductory level real estate courses in year 2, intermediate level courses in year 3, and advanced/application courses in year 4. A new capstone course will be focused on experiential learning with applied curricular assignments that cover the arc of learning across the entire real estate curriculum.
Curriculum Map and Success Map: We created two new map infographics which: (1) take students through their undergraduate curriculum to ensure that course sequencing is clearly understood; and (2) walks students through the range of co-curricular activities that successful undergraduates follow.
New Real Estate Undergraduate Orientation Sessions This Fall: The two sessions (separated by Freshmans/Sophomores and Juniors/Seniors) will offer information and resources that provide a framework for four years of success by sharing resources related to curriculum, co-curricular activities and job/career preparation activities.
Real Estate Ambassador Program: Two real estate undergraduates will serve as Real Estate Ambassadors to provide one-on-one support to real estate undergraduates. These ambassadors will reinforce WSB BBA academic and career advising concepts when advising their classmates on available resources, co-curricular activities, resume and cover letter writing, curriculum sequencing and other career prep advice.
GRADUATE REAL ESTATE CURRICULUM
Thanks to WREAA and the launch of the Real Estate Private Equity track and Private Equity Fund, WREAA Fund I, L.P. last fall, this upcoming year promises to be a busy one for the 20+ graduate students that have elected to be part of the either Applied Real Estate Investment (AREIT) and REPE tracks. The holistic nature of the Wisconsin Real Estate program also continues to attract graduate students that want to complete their core graduate real estate coursework while focusing and honing in on expanding their knowledge of real estate development and related issues.
We thank our alumni, board members and friends for the loyal and passionate support!
Sincerely,
Greg Reed
Associate Director, Graaskamp Center for Real Estate
---