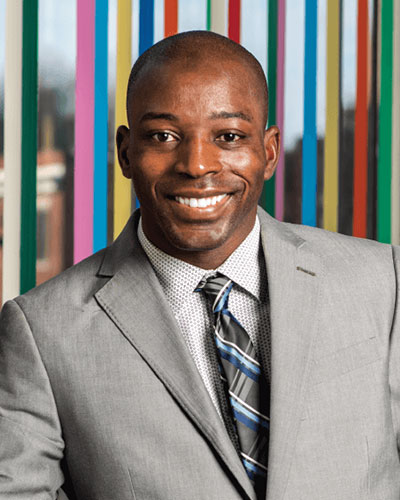 Ousmane Kabré (BBA '15, MAcc '16)
Founder and CEO, Leading Change Africa; founder and CEO, Intro Group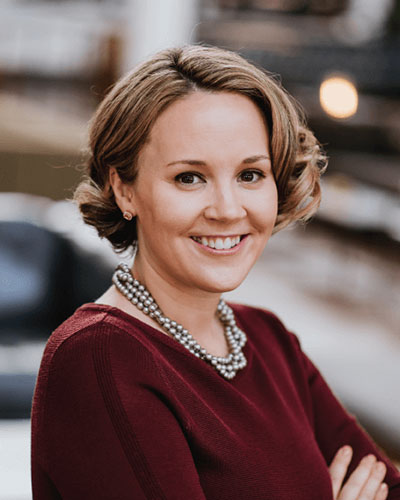 Katie Bergen (BBA '09)
Senior director, investor relations and capital strategies, EverWest Real Estate Investors
Jon Fasoli (BBA '09)
Vice president, small business and self-employed segment leader, Intuit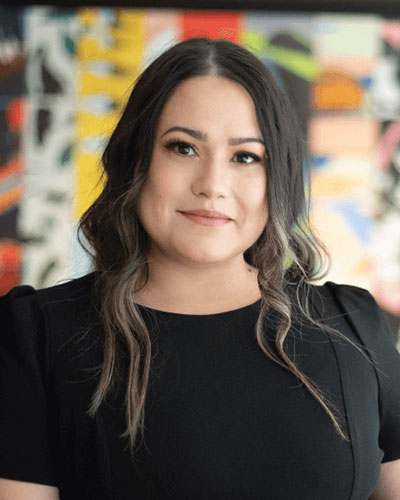 Sarah Sosa-Acevedo (MBA '16)
Gift planning officer, East Coast portfolio manager, Smithsonian Institution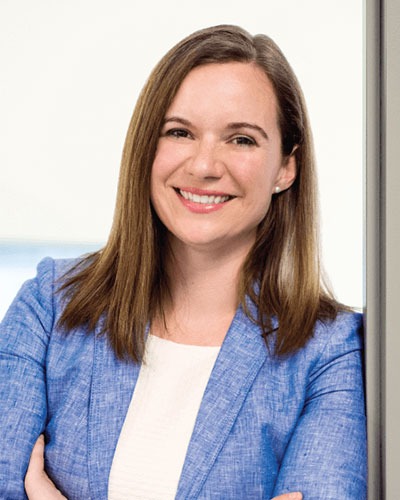 Elsa Jacobson (MBA '20)
Senior director of telehealth and ambulatory access, UW Health
Andrew Quinn (BBA '11)
Co-founder and CFO/COO at PathWell Health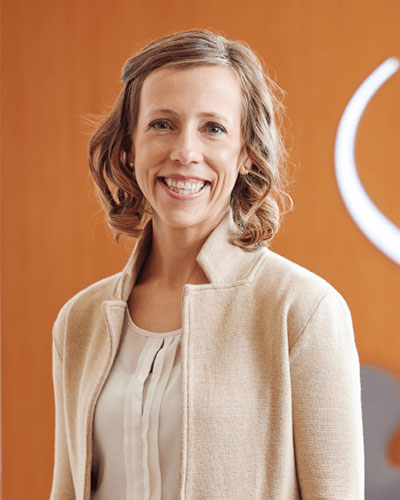 Elizabeth Knox Oates (MBA '06)
Senior director, consumer insights, Ulta Beauty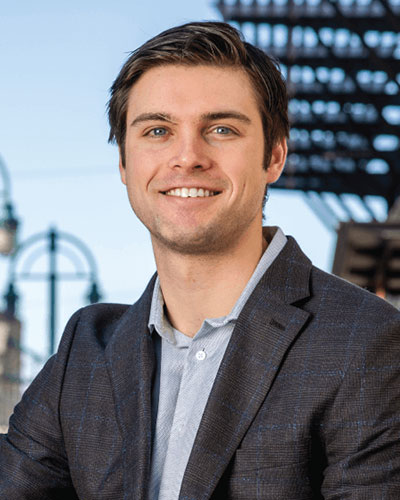 Shawn Michels (BBA '18)
Founder and CEO, Steady Shot
---
Ousmane Kabré (BBA '15, MAcc '16)
City: Madison, Wisconsin
Title: Founder and CEO, Leading Change Africa; founder and CEO, Intro Group
Previous jobs: Assurance roles at EY
Why he's among the 8 to Watch: Kabré makes a difference in his native country of Burkina Faso by providing educational opportunities to students there. He founded Leading Change Africa while still a WSB student. Last year the nonprofit opened an educational center in Burkina Faso. It offers scholarships to study at U.S. and African universities.
Eyeing an education: At age 12, Kabré wanted to earn money for college and delivered bread in the mornings before school. One customer helped with the rest of the money he needed for his education. He came to Madison first to learn English and eventually attend UW–Madison.
Paying it forward: While at WSB, Kabré wondered how he was going to pay back the woman who helped him. "I realized that I could not pay her back. All I can do is pay it forward," he says, and the idea for Leading Change Africa was born. "There was no reason to wait," he says. "I could work on my idea and other students could help me. I had a network here."
Helping his homeland: Kabré's nonprofit is based in Madison with a team in Burkina Faso, where he plans to travel four times in 2021. Burkina Faso has an adult literacy rate of 41% and with Leading Change Africa's goal of education, Kabre believes his organization can create his country's next generation of leaders, employers, and entrepreneurs. "In the next 10 to 20 years, we can change the face of our country."
A business foundation: Kabré majored in accounting to gain a business foundation and to build a career in business as his nonprofit began. While at EY, he worked on an audit for a software company, which planted the seed for his startup, Intro Group, an enterprise software company.
The impact of a WSB degree: Beyond the business knowledge he gained, Kabré says his connections at the School were immediate and long lasting. "You are surrounded by smart people who really care. It's the people that make the School what it is, and you don't get that everywhere."
---
Katie Bergen (BBA '09)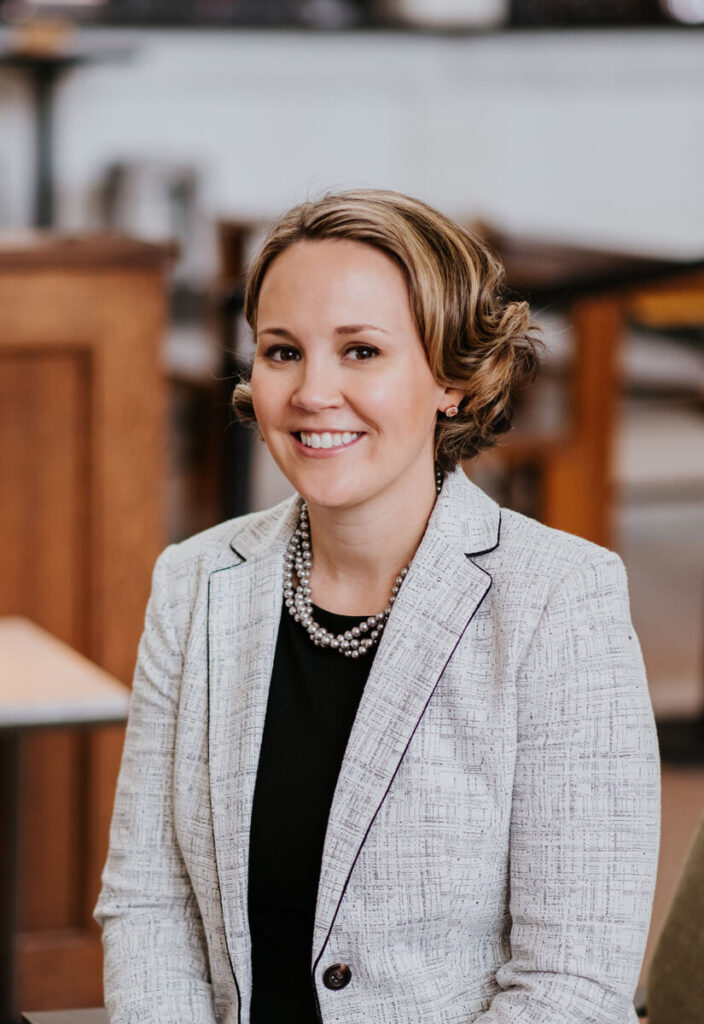 City: Denver
Title: Senior director, investor relations and capital strategies, EverWest Real Estate Investors
Previous jobs: Vice president, capital markets, CenterSquare Investment Management
Why she's among the 8 to Watch: Bergen is a rising star in real estate whose leadership extends beyond her day-to-day role. Committed to advancing diversity, equity, and inclusion (DEI) in the industry, she is the founder of Project Elevation, an industry peer group dedicated to DEI initiatives. She also leads EverWest's DEI committee and is co-chair for the company's environmental, social, and governance committee.
Key career moment: As an admirer of EverWest's entrepreneurial nature and confident in her niche fundraising skill set, Bergen set her eyes on the opportunity to join and help build EverWest's platform. She consistently met with EverWest executives, and eventually was hired to help facilitate the rapid growth of EverWest's strategies and investor base.
Giving back: Bergen has been an active alumna and mentor in the Denver real estate community and as part of the Wisconsin Real Estate Alumni Association (WREAA), initially as a Philadelphia market representative, then as board member and annual conference co-chair. Bergen is now one of three WREAA executive members, serving as vice president of programs.
The impact of a WSB degree: For Bergen, participation in student organizations was just as impactful as her coursework. Her decision to pursue a career in real estate stemmed from hearing industry professionals speak at real estate club events. "It wasn't so much a day job for them. Real estate was a career, a life pursuit. They looked happy. So, I was hooked."
Advice to students and young professionals: Beyond her real estate career, Bergen is also a certified yoga instructor and life/career coach focused on women's empowerment. "Stay passionate about what's happening outside of your day job. Follow your other passions to contribute to that work-life balance. Make sure your life is turning out as you want it to."
---
Jon Fasoli (BBA '09)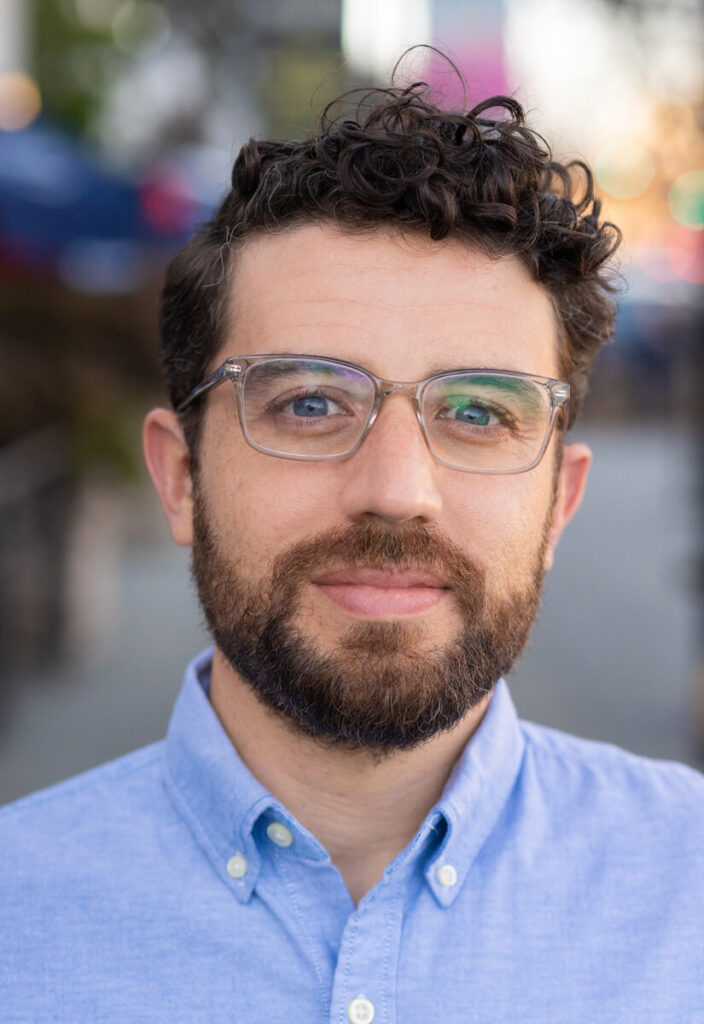 City: Mountain View, California
Title: Vice president, small business and self-employed segment leader, Intuit
Previous jobs: Director of product management, Intuit; various product manager roles, Intuit
Why he's among the 8 to Watch: When the COVID-19 pandemic shuttered small businesses across the world, Fasoli and his team helped 30,000 eligible small business clients access more than $1.2 billion in SBA-approved and Paycheck Protection Program (PPP) loans—keeping more than 220,000 employees on payrolls.
Start small, end big: Fasoli's deep affinity for small business and entrepreneurship dates back to his youth. Citing an early love of personal finance, Fasoli pursued multiple entrepreneurial endeavors as a child, including a landscaping business, website design for local businesses, and writing basic programs to support his mom's small business.

Jumping into it: Fasoli's relationship with Intuit began as part of the company's rotational development program. He's now in charge of that program and observes that participating Business Badgers possess the same multidimensional quality he credits for his initial success. His first role was part of a small team that launched Intuit's first mobile products, and since then he's worked on almost every small business solution Intuit offers. "The greatest thing I received early in my career was a diversity of experiences."

Key career moment: Fasoli was a founding member of Intuit's self-employed segment that he now leads. Operating as a protected startup inside of Intuit, he grew the flagship product QuickBooks Self-Employed from zero to 1 million paying subscribers in three years. The segment then became an incubator for company-wide product innovations. "I deeply believe that technology can and should be used for good and have spent my career using it to give AI superpowers to small businesses and the self-employed."

Impact of a WSB degree: "The education I received at UW is solid to the core of who I am. WSB doesn't just train you how to succeed, but how to succeed with other people."

Advice to students and young professionals: "Lean hard into the courses and coursework that require you to collaborate in the classroom and in extracurriculars."
---
Sarah Sosa-Acevedo (MBA '16)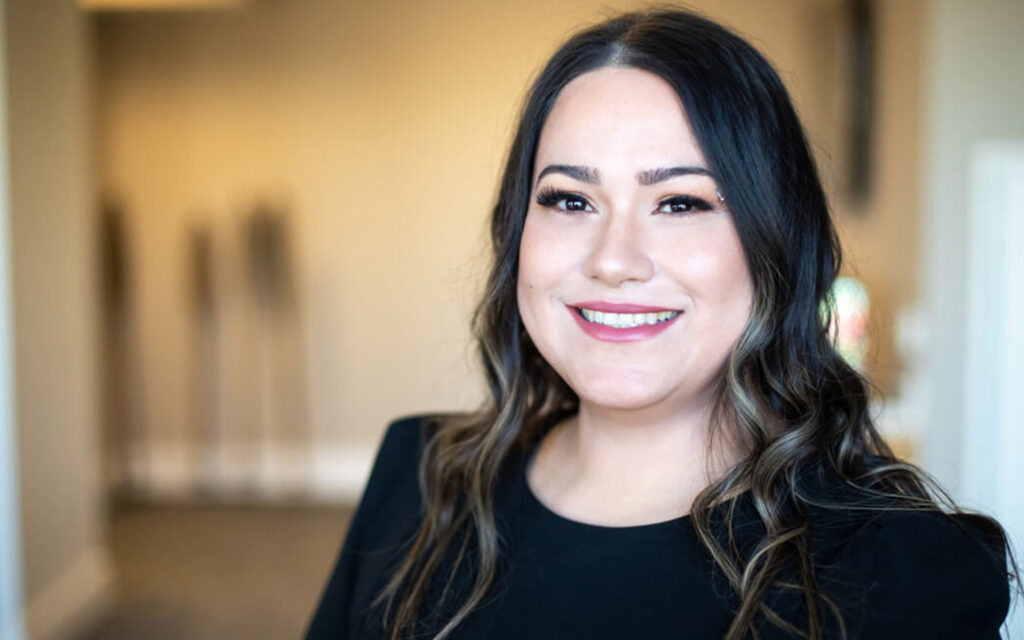 City: Washington, D.C.
Title: Gift planning officer, East Coast portfolio manager, Smithsonian Institution
Previous jobs: Advancement officer, Smithsonian Latino Center; consultant for several arts nonprofits; guest experience manager at Madison Children's Museum
Why she's among the 8 to Watch: With a passion to increase Latino representation in the arts, Sosa-Acevedo is making serious headway with a fast-track career at the Smithsonian Institution. Promoted to gift planning officer after serving for one year as an advancement officer for the Smithsonian Latino Center, she will roll out the new Smithsonian Donor Advised Fund and Smithsonian Legacy Challenge and help fundraise for two new museums—the American Women's History Museum and the National Museum of the American Latino.
Key career moment: Sosa-Acevedo used her BA in arts education to seek an entry-level position at the Madison Children's Museum. She was quickly promoted to manager of guest experience, managing a staff of 30 people, eight museum programs, and a budget of $750,000. "I knew that if I could get my foot in the door, I could work my way into a leadership position in one or two years. I told myself, 'I know what I can do. I know what experience I have. I just need to make my way in, and I can make something of this.'"
The impact of a WSB degree: "WSB gave me a wide range of skills, especially empathetic team management. I learned how to holistically problem solve, set strategic goals, and influence stakeholders." Her MBA degree was also the catalyst to direct Sosa-Acevedo's career toward the Smithsonian Institution through connections to other Business Badgers in D.C.
Advice to students and young professionals: "Do not let the imposter syndrome get in the way of what you want. Recognize that you are qualified to have your position. Shut down that inner critic. Accept congratulations when you've earned it."

What she's most proud of: The impact she's already made growing Latino representation in the arts. Sosa-Acevedo co-founded the Latino Art Fair in Madison and led the fundraising campaign for the Smithsonian Latino Center's first gallery on the National Mall.
---
Elsa Jacobson (MBA '20)
City: City, Madison
Title: Senior director of telehealth and ambulatory access, UW Health
Previous jobs: Director of business management-digital health, Stanford Health Care; project director, Epic
Why she's among the 8 to Watch: Jacobson's strategic work with UW Health's clinic operations team helped build a foundation that allowed the organization to respond quickly to COVID-19 challenges. She leads a team of nearly 500 people and is responsible for UW Health's patient scheduling and digital health operations.
Pandemic pivots: Jacobson helps lead the telehealth program, which kicked into high gear with the pandemic. UW Health quickly scaled its telehealth services and within nine days designed and launched a solution that could let any physician do a clinic visit by video. "We went from very few (telehealth) visits a day to over 1,500 a day within four weeks." Since March 2020, Jacobson says patient visits have remained steady but her scheduling team members' workload has increased 20-30% because of the extra care and coordination it takes to support patients for both in-person and telehealth appointments.
A team effort: COVID-19 hit as Jacobson was finishing her executive MBA and she almost withdrew from the program. Her MBA cohort encouraged her to stay and rallied to support her. "I was working really long hours and they helped me make sure I was paying attention to the most important information. I leaned on their guidance and tutoring."
A family connection: Jacobson's father, David Drews, was the architect for the 2008 expansion of Grainger Hall, where she took all her classes. In May 2020, she watched online as her name appeared on the side of the building as part of a light show celebration of WSB graduates. "It was my name in lights on the side of the building that my dad had designed. It was such a neat moment."
The impact of a WSB degree: Jacobson says her MBA experience helped her understand other people's perspectives and build empathy. Being in an MBA cohort pulled her away from a health care environment to work with others in a variety of fields. "That helps me a lot in getting things done at work and partnering effectively with my colleagues," she says.
---
Andrew Quinn (BBA '11)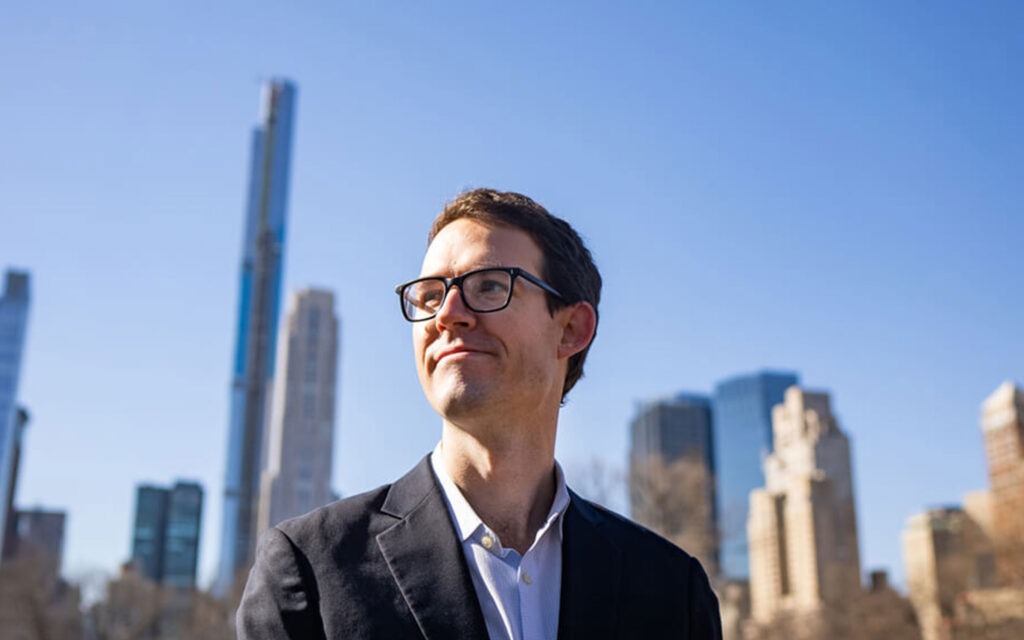 City: New York City
Title: Co-founder and CFO/COO at PathWell Health
Previous jobs: Portfolio manager and vice president, macro fund team, AQR Capital; risk arbitrage/event-driven research analyst and short-end rates trader, Citi
Why he's among the 8 to Watch: In a distinct pivot from his successful investment career at AQR Capital, Quinn co-launched PathWell Health, a growing technology-enabled home health care business, in the middle of 2020. The company improves provider-patient interactions through its technology subsidiary, Hoolime.
Steps to success: After triple majoring in economics, accounting, and finance, investment, and banking at UW–Madison, Quinn quickly rose through the ranks on Wall Street. He has maintained an active professional network throughout his career, which led to meeting his current business partner. He serves as national executive board president of the National Organization for Business and is on WSB's Wisconsin Business Alumni Board.
Understanding markets: Quinn's self-described obsession with the markets began in a stock market simulation in middle school. Quinn held the first-place position for most of the competition but finished second after a last-minute move from another participant. It was enough to get him hooked. "Some people are risk averse. Some are risk seeking. I try to straddle the line, appreciating risk for what it is. In markets your goal is to find ways to measure risk, protect against it, and earn a return for taking it."
Key career moment: Upon leaving AQR Capital, Quinn found himself with space to dream about his next step. Moving from the investing world to entrepreneurship came about organically. "I always knew I wanted to go into investing, but I've also always had this entrepreneurial itch. Being a macro investor, I knew whatever I did next had to be in an industry with a secular tailwind. Home health care fit that criteria."
The impact of a WSB degree: Quinn co-founded the Capital Management Club at WSB and gives it much credit for building the foundation of his entrepreneurial knowledge. "Being one of the founders and getting a taste of setting up an organization has helped tremendously in starting my own business."
---
Elizabeth Knox Oates (MBA '06)
City: Greater Chicago area
Title: Senior director, consumer insights, Ulta Beauty
Previous jobs: Senior manager and director of customer and brand insights, Kohl's; senior insights associate, General Mills; strategic project research assistant, American Family Insurance
Why she's among the 8 to Watch: Oates' passion and purpose is sharing the consumer story and helping businesses think about the future. Oates has built an impressive career in consumer insights through leadership roles at three major companies across retail and consumer packaged goods. Drawing from her own experiences as a leader, she is writing a book that includes guidance on nine core skills for leadership.
Steps to success: Rotating through four different roles in five years at General Mills gave Oates the opportunity to discover how her passion for consumer insights could have a deep connection with branding. Moving into retail gave Oates a chance to test the agility of her skills. Grateful to have Matt Inman (MS '97) as her mentor while an MBA student, Oates now pays it forward by mentoring others.
Pandemic pivot: Consumer habits changed abruptly during 2020 and Oates had to quickly uncover a new consumer story and its impact on Ulta Beauty's long-term strategies. Oates' experience positioned her well to pivot and lead through change. "It became really important to ask the right questions—not so much are you buying, but are you using? We were measuring engagement and passion in high numbers, even though our sales said otherwise. Knowing that helped my team recommend actions for the immediate term, as well as build forward-looking insights for the future."
The impact of a WSB degree: "The education you receive at WSB teaches you not only the academic side of what you're learning, but also the practical side. It gives you a toolkit to be able to learn anything." Oates has been actively involved in the A.C. Nielsen Center for Marketing Analytics and Insights and regularly returns to WSB as a guest lecturer.
Advice to students and young professionals: "Teach others when you have something to share. Be willing to be coached when you have something to learn. Every moment is an opportunity."
---
Shawn Michels (BBA '18)
City: Oconomowoc, Wisconsin
Title: Founder and CEO, Steady Shot
Previous jobs: Auditor, CliftonLarsonAllen; auditor, The VanderBloemen Group
Why he's among the 8 to Watch: Michels took an idea born in a class and turned it into a startup that brought a medical device to market in February 2020. Steady Shot is an add-on to diabetics' insulin pens that enables people to inject themselves more easily.

Solving a personal problem: In his junior year at WSB, Michels took an entrepreneurship class with a simple instruction: Solve a problem you have. As a Type 1 diabetic since he was 16, Michels had been injecting himself five to 10 times a day. He experienced bruising and scar tissue buildup because he could only inject himself in easy-to-reach spots. He designed Steady Shot as a solution. "With Steady Shot, I could use my nondominant hand to inject in new spots," he says. "And I felt more comfortable using either hand to inject in all possible injection sites while resting my overused ones."
Needing the business acumen: Michels came to business school with a plan to become an accountant, but his Steady Shot idea steered him in a different direction. Even so, the accounting education was key to launching his company. "To come up with an idea you have to be creative. But accounting tells you exactly what you need to do for business. Accounting is black and white; the creative side is colors. They complement each other well."
The impact of a WSB degree: Connections to the UW–Madison entrepreneurship community got Michels on his way while still in school, particularly the university's Discovery to Product program that helps bring ideas to the market.

What inspires him: Michels responds to every customer who messages him, some from all over the world. He knows he didn't just solve his class "problem" for himself. "There have been a lot of lives changed by Steady Shot and that is really fulfilling."
---