1950-1959
Kenneth Wright (BBA '51)
Kenneth, chief financial officer for Wright Water Engineers in Denver, is celebrating the 60th anniversary of the company he founded in 1961. He was awarded an honorary doctorate of science from UW–Madison at the Spring 2011 commencement.
In Memoriam
Don Martin Enders (BBA '57)
Don, age 88, passed away February 17, 2021, in Memphis, Tennessee. Upon honorable discharge from the Navy in 1954, Enders enrolled at UW–Madison under the G.I. Bill. By taking classes continuously, he graduated in three years with an accounting degree. After graduation, Enders joined Arthur Andersen & Co., then one of the big eight public accounting firms, in the audit division. Over 30 years, he gained increasing responsibility before becoming a partner. He retired in 1987 at age 55.
Dennis Carlson (BBA '59)
Dennis has tutored Madison grade school kids for the last 18 years. He retired from American Family Insurance in 2002 and enjoys playing tennis and golf, biking, playing piano, and traveling with his wife. His advice is to remain active and positive; retirement is a new life.
1960-1969
In Memoriam
M. Keith Weikel (MS '62, PhD '66)
M. Keith Weikel passed away on March 10, 2021, leaving a profound legacy at WSB and UW–Madison. A passionate Badger, Weikel served on WSB's Dean's Advisory Board for many years.
He and his wife, Barbara, made a gift to create the M. Keith Weikel Leadership Speaker Series, which enables Wisconsin MBA students to interact with and learn from accomplished business leaders and alumni. Weikel also established the M. Keith Weikel Distinguished Chair in Leadership at WSB.
Weikel began his career with pharmaceutical giant Hoffman-La Roche's Roche Labs. In 1967, he forayed into politics, serving as director of the division of health evaluation in the office of the secretary for the U.S. Department of Health, Education, and Welfare under three presidents. In 1979, he pivoted back to the private sector as president and CEO of Friesen International, a subsidiary of hospital company American Medical International.
Weikel retired as senior executive vice president and COO of ManorCare, Inc. in Toledo, Ohio, in 2006. He served as a director of Laboratory Corporation of America, director for Direct Supply, Inc., and director emeritus for ManorCare, Inc. He was a member of the Federation of American Health Systems and the Alliance for Quality Long Term Care.
Weikel will be remembered for his signature laugh, his breadth of professional accomplishments, the creative tunes he whistled, and the original songs he sang and dedicated to many family members or colleagues.
Steve Cain (BBA '68)
Steve recently marked his sixth year managing the Midwest office of Fairfield Capital Group, LLC, which consults with middle market companies that need equipment leasing or financing services.
Richard McEntire (BBA '69)
Richard recently celebrated 25 years with GM Saginaw Division, which were spent in various locations. His career includes time with MRL Industries in Sonora, California; Brunswick Corporation at Mercury Marine in Wisconsin; and Bayliner Motorboats in Everett, Washington. The latter part of his career was spent in Decatur, Alabama, with Nichols Aluminum and driving buses for NARCOG transportation system. Go UW.
1970-1979
Bruce Cohen (BBA '70)
Bruce has not retired yet, but a six-month-old grandson is making him rethink his plans. He has spent his entire career in the Boston area and has enjoyed the challenges.
Ray Vander Weele (PhD '72)
Ray recently published a book, Stones that Speak. It includes stories of his tenure at the Wisconsin School of Business, where he served as director of the Management Institute and as Robert Beyer Professor of Accounting. He subsequently went to Merrill Lynch as vice president of investments.
Dick Fields (MBA '75)
Dick Fields finally retired. He is now residing in Fullerton, California, to be near his oldest daughter who is expecting his first grandchild.
Bruce Gilbert (BBA '76)
Bruce's new book, John Prine: One Song at a Time, was released on March 19, 2021. The book offers a unique celebration of John Prine's music.
David Towne (MBA '77)
David Towne moved back to Wisconsin after more than 40 years living in Cook County, Illinois.
1980-1989
In Memoriam
Thomas A. Buttars (MBA '80, PhD '88)
Thomas died on November 12, 2019, of massive heart failure after fighting chronic lymphocytic leukemia for three years. He taught at the schools of business at Washington State University, Old Dominion University, and the University of South Dakota, where he retired as emeritus professor of business in 2008. He also proudly served the BMW Motorcycle Owners of America as treasurer of the national organization from 2008 to 2014.
Robert Koss (BBA '80)
Robert is celebrating his 15th year as an Allstate agency owner after working at CUNA Mutual Group for almost 30 years. Koss' sons, Daniel and Michael, also work at the agency. His 3-year-old granddaughter and 8-month-old twin granddaughters will no doubt be future UW grads!
Nancy Marquardt (BSN '81, MBA '88)
Nancy retired from the United States Navy in 2019 after completing 30 years of combined active duty and reserve military service. She primarily worked as a health care administrator. Her duties also included working as a supply and logistical officer.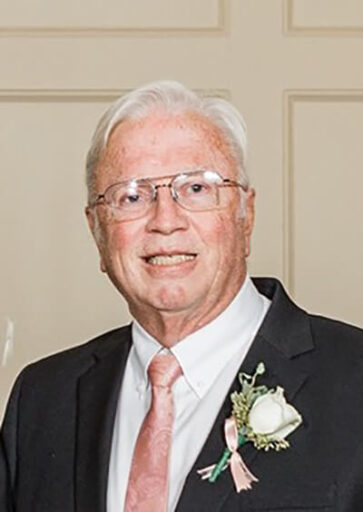 In Memoriam
Daniel Power (MBA '81, PhD '82)
Daniel died unexpectedly and peacefully on January 26, 2021. His first faculty position was with the University of Maryland-College Park. Power became professor and head of the management department for the college of business at the University of Northern Iowa in 1989. In 1996, he served as acting dean for the college of business and remained, to his death, an active member of the faculty. His expertise was renowned and he served as a lecturer or visiting scholar abroad at universities in Italy, Spain, India, Ireland, Brazil, Colombia, Russia, China, and Turkey. He was a widely published author of numerous journals and seven books.
John Carew (BBA '82, JD '91)
John was elected chairman of the National Ready Mixed Concrete Association. He is also president of Carew Concrete & Supply Co., Inc., a second-generation family owned and operated ready mixed concrete business headquartered in Appleton, Wisconsin.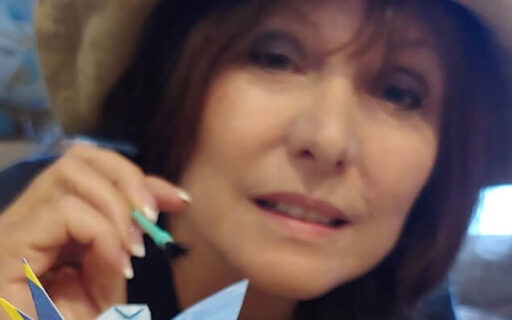 Marykay Morelli (MBA '82)
Marykay retired to Arizona after a 35-year career in health care and education. In 1982, she earned her MBA the same day she gave birth to her first child. One week later she moved to Indiana, followed by jobs in Nebraska, Texas, Louisiana, Wisconsin, Oregon, and Washington. An active community volunteer since age 14, she looks forward to volunteering in her new home.
Thomas Ray (BBA '82)
Thomas will retire from Baruch College, City University of New York, after teaching financial statement auditing for the past eight years. His career includes time as a CPA, auditor, standards setter, and educator.
Erbert Johnson (BBA '83)
Erbert was elected chairman of the Wisconsin Housing Preservation Corp. (WHPC), a nonprofit committed to preserving and protecting affordable rental housing for low- and moderate-income residents. Erbert joined the WHPC board in 2011. He is passionate about a person's right to live a fulfilling life and sees this position as the best way to help people achieve this goal.
Mark Rowe (MBA '83)
Mark has been working as a consultant to government agencies to provide telecommunications services for various first-responder teams across the U.S.
Sara Tirner (BBA '83)
Sara joined the University of Wisconsin Board of Visitors Initiative to End Alzheimer's in 2019 after becoming a research participant in UW–Madison's Alzheimer's research in 2017. At the end of 2020, she became a founding member of the Society of Metabolic Health Practitioners.
Peter Houser (BBA '84)
Peter retired February 1, 2019, after more than 30 years designing and developing enterprise level software for Liberty Mutual/Safeco insurance companies. He credits his major in information systems for his successful career.
Elaine Worzala (BBA '84, MS '85, PhD '92)
Elaine recently began a new position as professor of real estate, Charles Bendit Distinguished Scholar, and chair of the Center for Real Estate and Urban Analysis at George Washington University.
Nancy Bronson Albright (BBA '85, MBA '87)
Nancy and Ted Albright (BBA '87) both work at Fidelity Investments in Dallas. Nancy works on new fund launches and mergers while Ted is on the 401(k) side as a relationship director. Their son TJ works in the Dallas office as well. They also have a daughter who just received her master's degree in urban planning from University College London.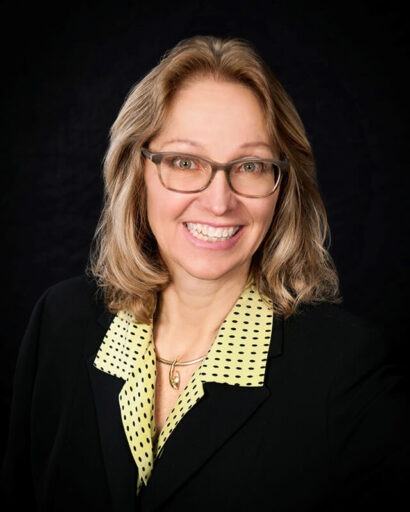 Karen (Berg) Monfre (BBA '86)
Karen has joined the board of directors of Denmark Bancshares, Inc. and Denmark State Bank.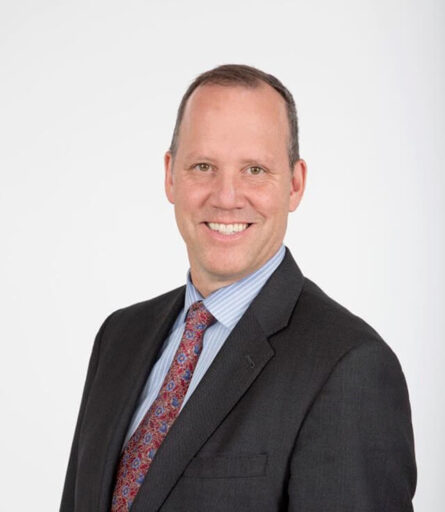 Chuck Olsen (BA '87, MBA '00)
Chuck recently began a new role with the Wisconsin Department of Workforce Development as the southeastern Wisconsin apprenticeship outreach representative for emerging industries. His focus will be on forging local business relationships and training in nontraditional apprenticeship sectors. He previously spent 20 years with the U.S. Army (UW ROTC '87) and 20 years as an automotive director with the Boucher Group and Ford.
Jerry Fink (BS '87, MBA '90), David Kim (BBA '89), and Derek Chen (MBA, MS '91)
Jerry, David, and Derek, co-founders of The Bascom Group, recently partnered with Capital Trust Group on a $100 million acquisition of a research and development, manufacturing, and testing facility in Menomonee Falls, Wisconsin. They are also proud to announce that Bascom was recently named one of 2021's Best Places to Work in Multifamily Executive Magazine.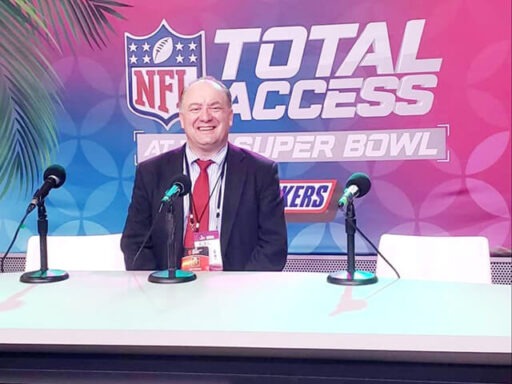 Roy Kessel (BBA '88)
Roy is founder of the Sports Philanthropy Network (SPN), a nonprofit organization focused on building stronger, healthier, and more inclusive communities through sports. SPN hosts an array of education and professional development programs.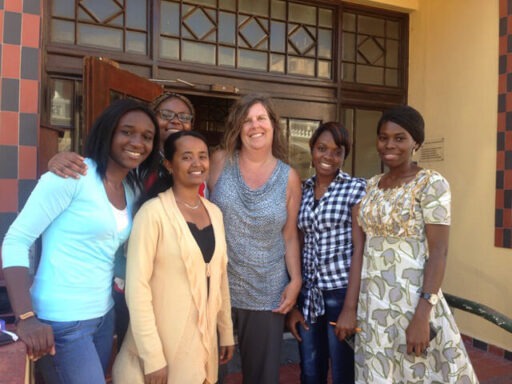 Nancy Ann Neudauer (BBA '89, MA '94, PhD '98)
Nancy was named the Thomas and Joyce Holce Professor of Science at Pacific University, an endowed research chair. She also gave a widely broadcast talk on her work building mathematical communities locally and throughout Africa. The latter has been funded by several Fulbright awards. She was on a research leave last spring to South Africa and contributed a chapter to the book Count Me In: Community and Belonging in Mathematics.
1990-1999
Christopher Cain (BBA '90)
Christopher is a business attorney representing fast-growing companies in tech and the healthy food and beverage space. He represented RXBAR from inception to sale.
Charles Liedtke (MBA '90, PhD '97)
Charles, president of Strategic Improvement Systems, LLC, is now a member of the board of directors of the SouthWest Metro Chamber of Commerce (Twin Cities).
Philip Hoffmann (BBA '91, MS '91)
Philip, was recently recognized as a 2021 at-large power broker for Risk & Insurance. A Risk & Insurance Power Broker® is an individual who stands out among their peers for the exceptional client work they delivered over the past year. He primarily works as a broker and ARM managing director for Aon and also serves on WSB's MBA Risk and Insurance Advisory Board.
Christopher Kozina (BBA '92)
Christopher has taken a limited-term appointment at UW–Madison, stepping out of the private sector part time to serve as a cross-campus advisor driving industry relationships and capability building and assist with supervisory responsibility for the Office of Business Engagement. He recently participated as an investor and former group president for Driven Brands Holdings, which recently was brought to the NASDAQ/public markets with a successful IPO.
Laura Rauman (BBA '92)
Laura, president and founder of Bloom360 Learning Community, Inc., reports the school's neurodiverse learners are achieving academic success and are experiencing 20% growth in social and emotional goals. In addition to the day school, the organization is now offering a part-time program for homeschool families. The school is in its fourth year and is located in East Troy, Wisconsin.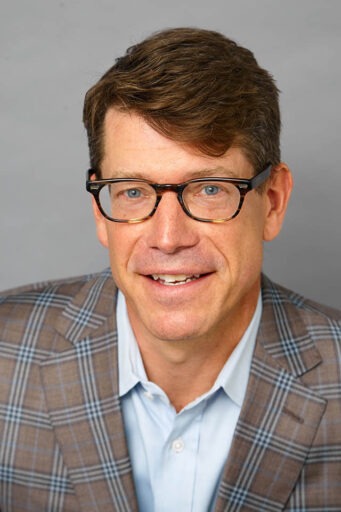 Stephen Unger (BBA '92)
Stephen was recently appointed chief financial officer of Circulogene, an emerging molecular diagnostics company focused on improving cancer treatment. He previously served as chief financial officer of Quotient Limited. Stephen and his wife, Mary, live in New York City with their six-year-old Vizsla named Oscar.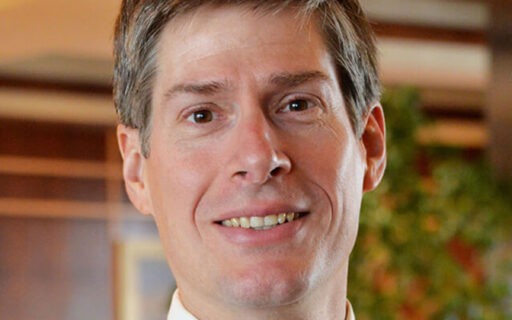 Curt Hampton (BS '93, MBA '04)
Curt recently became the senior business analyst at the Houston Methodist Academic Office of Clinical Trials. He previously served as the senior business systems manager at the Huntsman Cancer Institute, based out of Salt Lake City.
Jeff Anderson (MBA '94)
Jeff was elected to a second one-year term as chairman of the Northeast Wisconsin Manufacturing Alliance. The alliance is a group of manufacturers, working with educators, workforce development, chambers of commerce, and state organizations to promote manufacturing and workforce development in the 18 counties of northeast Wisconsin.
Bronwyn Jones Barrera (BBA '94)
Bronwyn recently started a new position as director of marketing for the Society of Actuaries, bringing 18 years of nonprofit association marketing experience and a digital and data-driven strategic marketing approach to a dedicated member organization.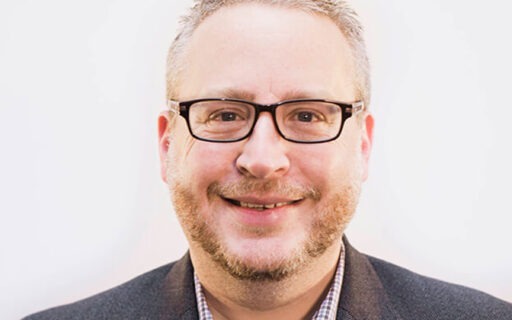 Loren Rivkin (BBA '95)
Loren was recently named president and chief operating officer of Saf-T-Gard International, Inc., an 85-year-old, family owned and operated manufacturer and distributor of industrial safety solutions and personal protective equipment. Rivkin first joined the Northbrook, Illinois-based company in 1999 as marketing manager.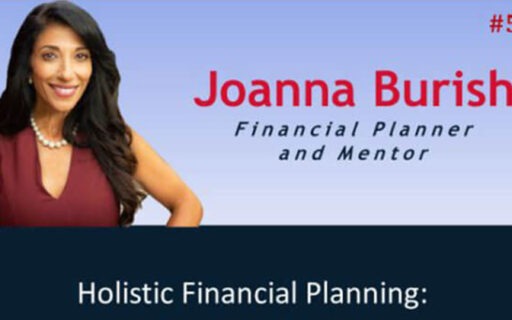 Joanna Burish (BBA '96, MBA '11)
Joanna is a licensed financial planning advisor with Northwestern Mutual where she runs a family office specializing in a holistic financial planning approach. In 2011, she founded The Brauds Network, a nonprofit organization of female leaders mentoring and empowering each other and optimizing their professional and personal growth opportunities.
Allison Slater Ray (BBA '96)
Allison recently co-founded and became chief operating officer of Reggie, a patent-pending software platform and app that removes all barriers to registration for children's activities using a unique universal profile.
John Fischer (BBA '97)
John was recently named director of commercial real estate for Oklahoma's Commissioners of the Land Office (CLO). The CLO manages 750,000 acres of land and uses the revenues to support public education in Oklahoma. The CLO distributes approximately $130 million annually to schools and universities.
Karl Johnson (BBA '97)
Karl was recently promoted to vice president of finance at American Express and is leading the strategy for big data development and advanced analytics in finance. He has been with the company since graduating in 1997 and is currently based in Phoenix, Arizona.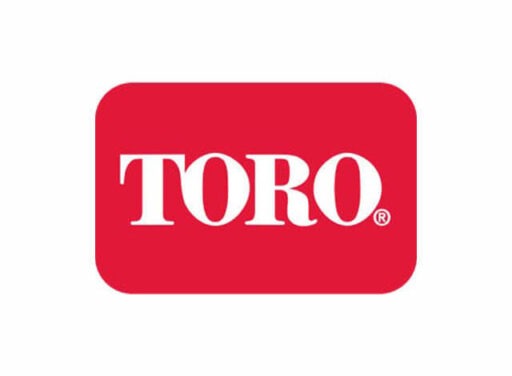 Kurt Johnson (BBA '98)
Kurt was recently named corporate controller for The Toro Company. He led the overall financial planning and analysis for the company for the past three years.
John Tramburg (MBA '98)
John has joined Vita Plus Holdings as its vice president of operations. With 25 years of experience in operational leadership, he looks forward to contributing to the continued success of this Madison-based company.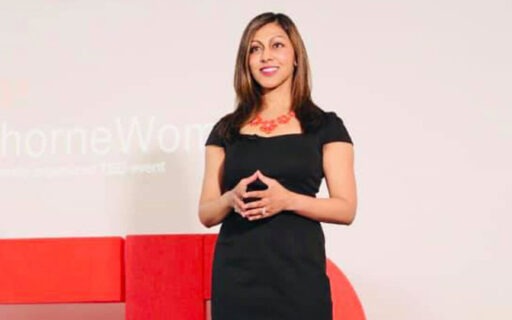 Reena Vokoun (BBA '98)
Reena is the founder and chief operating officer of Passion Fit. She recently gave a TEDx talk entitled, "Why Wellness Is the Secret to Personal and Professional Success." The theme of the virtual event was "fearless," and in her talk Vokoun shared insights on how women can overcome challenges with the pandemic, gender equity in the workplace, and burnout through focusing on their mental, physical, emotional, and spiritual health.
Sean Robinson (MBA '99, PhD '05)
Sean was recently promoted to full professor at the school of education at Morgan State University, in Baltimore, Maryland. He began serving as graduate program director in Fall 2020. Beginning in Fall 2021, he will help roll out a new dual-degree MBA/PhD program between the school of business and school of education.
Andy Strunk (BA '99, MBA '07)
Andy has joined the Google Health team as a product marketer, focused on promoting software developed for clinicians at hospitals and health systems. He is responsible for positioning these new solutions for C-suite leadership teams nationally and will be based in Google's Boulder, Colorado, office.
2000-2009
Chris Burque (BBA '00)
Chris, senior vice president with Merrill Lynch in Minneapolis, has been recognized on the 2021 Forbes "Best-in-State Wealth Advisors" list.
Michael Campbell (MBA '03)
Michael is the new global head of education in the business unit for Intel. He is responsible for driving the portfolio strategy, ecosystem, and go-to-market plans for bringing PCs to students and teachers worldwide. He participated in Intel's product announcement at the Consumer Electronic Show 2021 where the company launched a new line of processors dedicated to the education segment.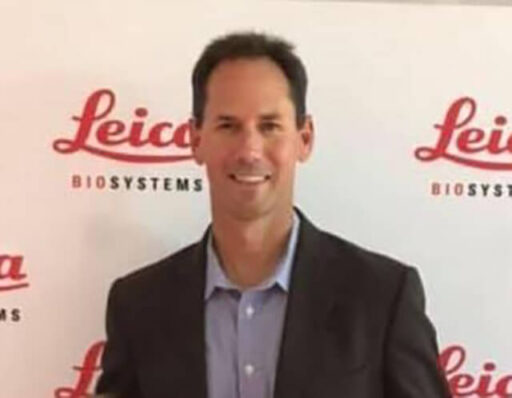 Lance Mikus (MBA '04)
Lance has been promoted to director of product management, digital pathology solutions for Leica Biosystems. Mikus' team recently led the efforts to gain FDA's enforcement discretion of key viewing technologies for pathologists to remotely diagnose cancer cases from home during the COVID-19 pandemic. As part of the development and commercialization of these new products, Mikus and some of his colleagues were awarded several patents.
Elizabeth Oates (MBA '06)
Elizabeth, senior director, consumer insights at Ulta Beauty, is currently training for the Chicago marathon as a St. Jude Hero, raising funds for St. Jude's patients and their families.
Justin Kraft (BBA '07)
Justin recently founded Renew Social to simplify the way people over the age of 55 establish new friendships. Renew aims to safely increase support systems and improve overall quality of life. Renew is starting to partner with organizations nationally that promote physical and mental wellness for the aging population.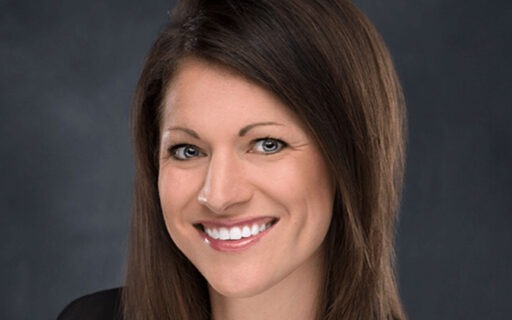 Meredith (Fosterling) Otte (BBA '08)
Meredith was recently promoted to vice president of commercial and private banking for Peoples State Bank. She oversees a team of commercial and private bankers out of Wausau, Wisconsin, where she resides with her husband and two children.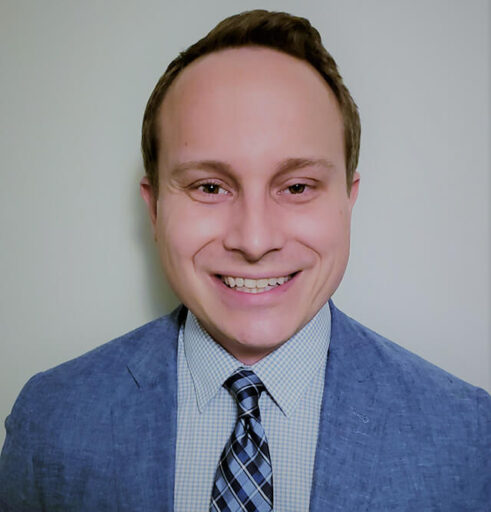 Brandon Goetzman (BBA '08)
Brandon was recently promoted to principal at Blue Vista Capital Management in Chicago. He leads the middle market real estate investment efforts for the firm. Goetzman and his wife, Emily, recently welcomed their first baby, Winston Dean, and have been able to spend extra time with him due to the pandemic.
2010-2020
Scott Friemann (MBA '10)
Scott and his wife celebrated the birth of their second daughter, Ruby, in the beginning of February 2020. Also, his department at Everest Insurance will have its first Chicago-based intern this summer—a class of 2022 Business Badger.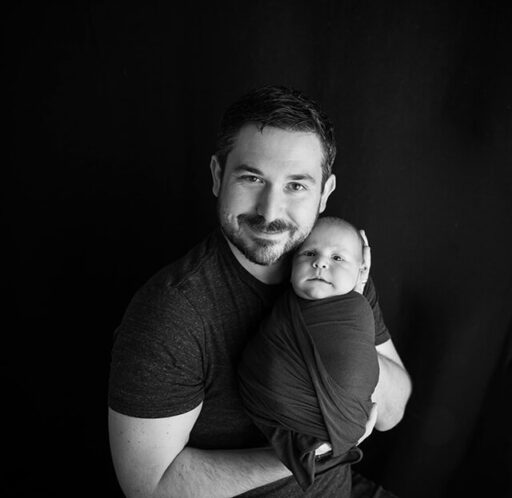 Brandon McGirr (MBA '10)
Brandon is thankful he's been a remote employee since his 2010 graduation, which prepared him for COVID. After navigating the Fortune 100 world at Oracle, he worked at a tech startup that was recently acquired by Splunk!—a cloud data platform. He is also thrilled to welcome the birth of his son, Brandon Finn, last June.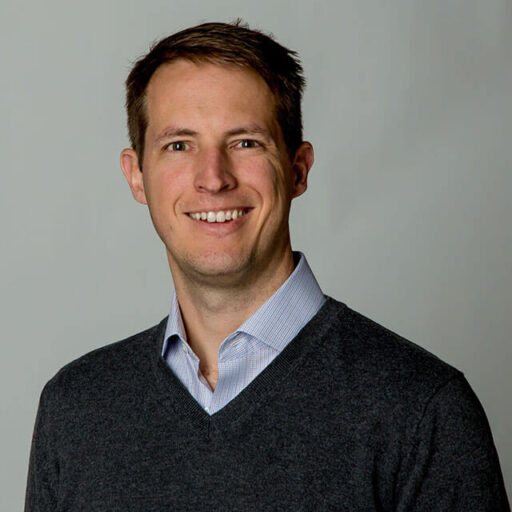 Chad Broderick (MBA '12)
Chad joined Leopardo Development in December 2020 and is building out a turnkey construction platform focused on health care, residential, and retail investment and development. He is based in Chicago and is focused on growth markets across the U.S.
Katie Lorenz (BBA '12)
Katie has created a nonprofit in the U.S. to support an NGO in Cusco, Peru, called Chaska. Chaska empowers young women experiencing poverty with a goal of helping them through their personal, educational, and professional journeys. Chaska uses an innovative approach that targets character and psychological traits as indicators of success in breaking the cycle of poverty that is prevalent in Peru.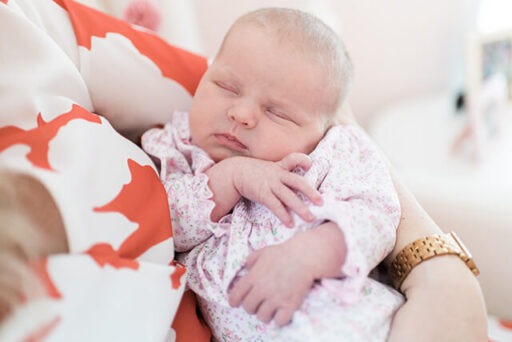 Kendra (Armstrong) McAdams (MBA '12)
Kendra and her husband, Scott, welcomed a daughter, Sloan Armstrong McAdams, on December 1, 2020.
Emily Gibson (MBA '14)
Emily recently accepted a role as senior director of brand strategy at Vail Resorts, based in Broomfield, Colorado. She leads strategy and marketing for a portfolio of leading ski resort brands including Whistler Blackcomb, the largest ski resort in North America. Prior to Vail Resorts, Gibson was a senior brand manager at General Mills, where she spent six years running businesses and leading teams, most recently for the Nature Valley brand.
Jordan Taylor (BBA '14) and Tommy Rosandich (BBA '12, MAcc '13)
Jordan and Tommy were married in August 2020 in La Grange, Illinois. They met at UW–Madison in 2010 and bonded over pursuing their dreams at the Wisconsin School of Business. The couple resides in Chicago.
Amy (Walsh) Schmidts (BBA '16)
Amy was recently promoted to operations manager at Clarios' Holland, Michigan, location.
Jessica Warmington (MBA '16)
Jessica joined Eaton Corporation in 2016 and has progressed through its leadership development program and subsequent roles to the position of human resources manager for a manufacturing plant in Texas.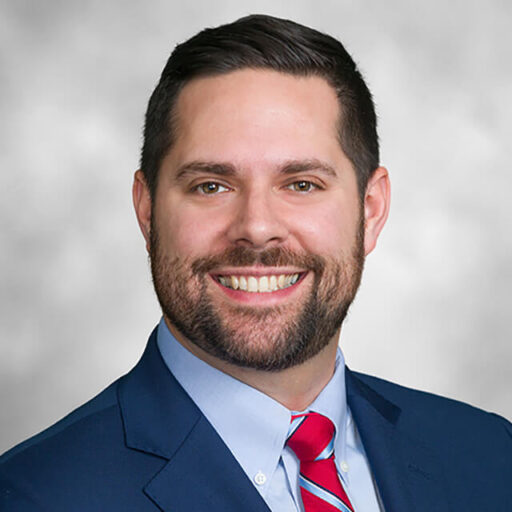 Jason Eggert (MBA '17)
Jason recently joined Old National Bank as vice president, Wisconsin corporate banking division. He will lead the effort to build out the corporate banking practice for southeastern Wisconsin, based in Milwaukee. He is responsible for client management, growth, and leadership of the group for middle market size companies and deals greater than $5 million. Old National Bank entered the Wisconsin market in 2016 with the acquisition of Madison-based Anchor Bank.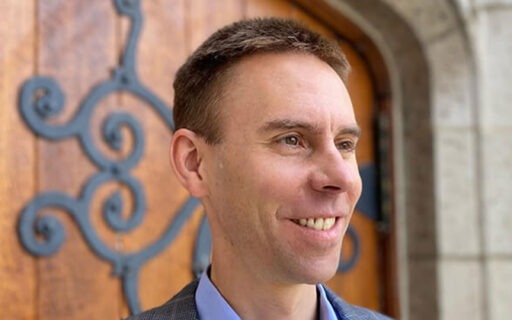 Mark Elsdon (MBA '17)
Mark wrote a book, We Aren't Broke, which will be released June 2021 by Eerdmans Publishing. The book explores how faith-based organizations can leverage investment assets and property for social enterprise.
Heather Kopec (MBA '17)
Heather continues to redefine annual fundraising and was recently named one of EverTrue's 40 Under 40, which recognizes influential young fundraisers. She is recognized as part of a group of innovative thinkers leading the higher education fundraising industry forward at Virginia Tech.
Jacob Bawolek (BBA '19)
Jacob has worked as a digital media analyst for SeQuel Response, a direct marketing agency. He also launched a business, HyperValue, which provides innovative marketing solutions to the music industry. In January, HyperValue opened an office in Nashville, Tennessee, and its work was recently featured in InBusiness magazine.
Courtney Morrison (BBA '20)
Courtney is a rotational analyst at Walgreens focusing on customer engagement and brand loyalty. Despite starting her role remotely, she is excited about the connections and relationships she has built thus far as she has moved across the company.
Sydni Tran (BBA '20)
Sydni accepted a position as a sourcing operations analyst at General Mills after interning with the company last summer. She is excited to begin her career with a great company and further utilize her Badger knowledge and experience in the professional world.
Tien Zhuen Lee (BBA '20)
Tien worked as an equity analyst intern at Riverwater Partners LLC during his last few months in the United States before moving back to Malaysia to work as a full-time analyst in Nomura Asset Management's global equity team.