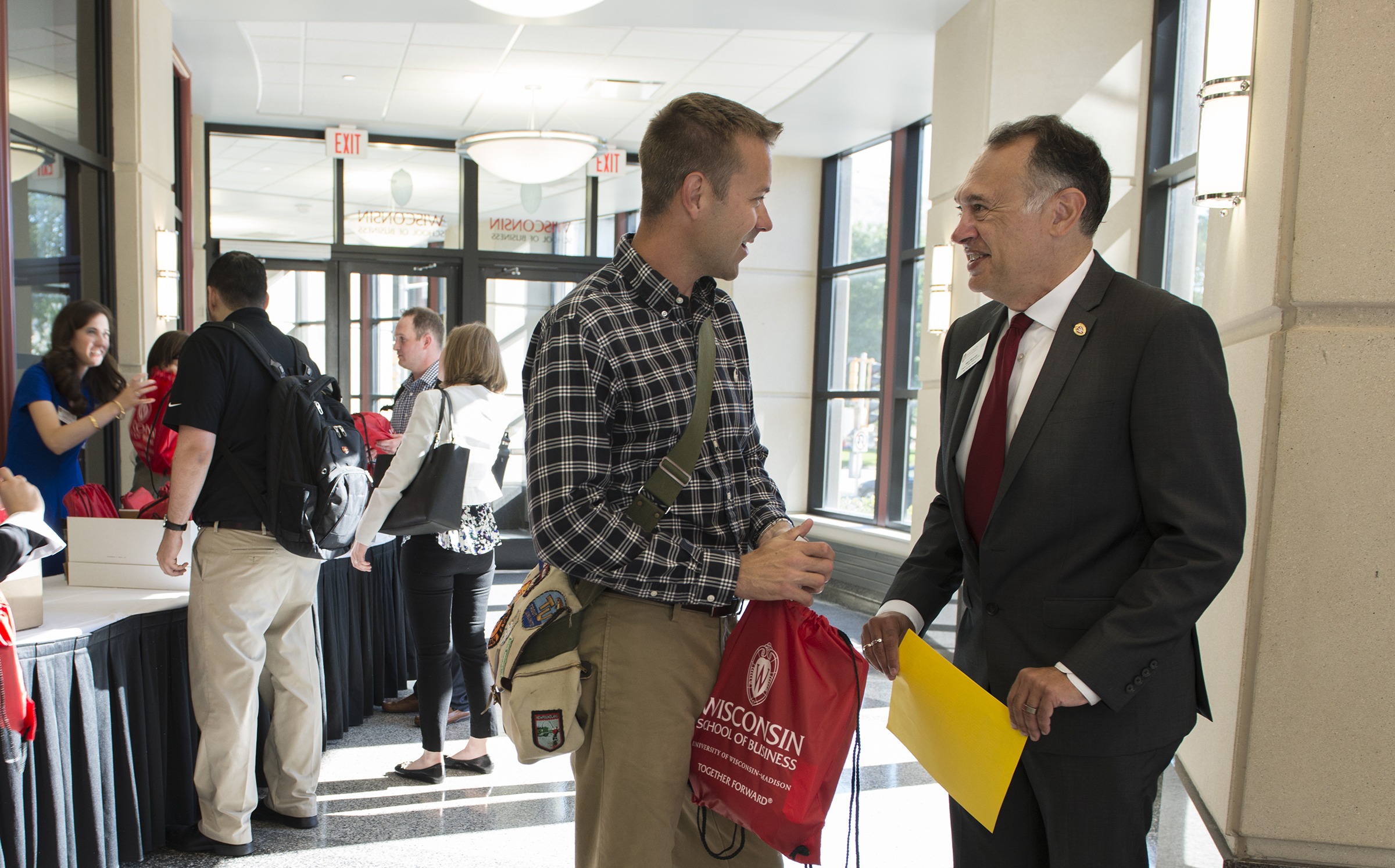 Admissions
---
We're Here to Help Guide You Through a Strong Application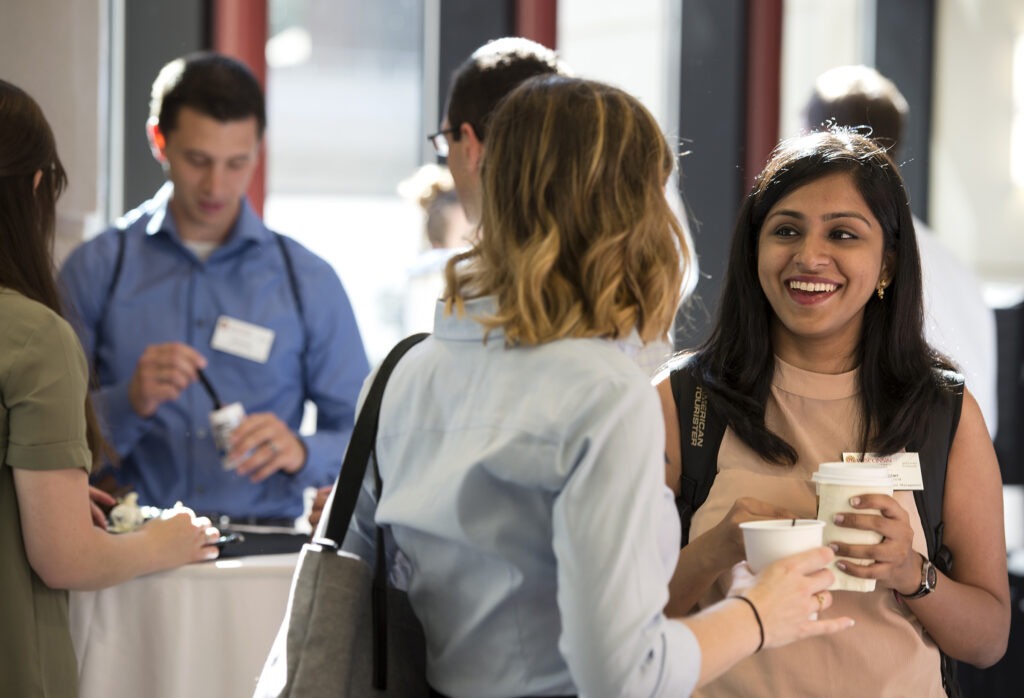 It starts with you. Tell us your story—and your vision for your ideal career.
The admissions committee considers every application holistically, based on merit. There is no one "perfect candidate profile."
You are a fit if we determine you will not only benefit from the program, but will enhance the Wisconsin MBA experience for the entire class. We seek a diverse mix of backgrounds, interests, and professional experience, which elevates classroom discussion, enlivens team projects, and adds meaning to experiential learning.
We offer 30-minute consultations with an admissions team member for step-by-step support.
Schedule a consultation
What You'll Need To Apply to the Full-Time MBA Program
Your past academic history—particularly your four-year degree—indicates to us your ability to succeed in a structured study program.
Bachelor's degree from an approved (accredited) institution is required.
International applicants are required to have the equivalent of a four-year U.S. bachelor's degree. View the minimum degree equivalents for different countries. You may wish to have your transcript evaluated by World Education Services (WES) to ensure you meet the four-year U.S. bachelor's degree equivalency requirements.
You can submit your application with unofficial transcripts; certified copies of transcripts from your degree institution are required once admitted.
The preferred method to receive official transcripts is electronically from your institution. Please access the Parchment website or contact your institution to make this request and send to masters@wsb.wisc.edu. Official transcripts may also be mailed directly from your undergraduate institution in a sealed and stamped envelope sent to:
Wisconsin MBA Program Office
Wisconsin School of Business
2450 Grainger Hall
975 University Avenue
Madison, WI 53706
The GMAT, GMAT Focus, and GRE are optional for candidates who earned an accredited US undergraduate degree and have two years of professional work experience.  You can apply for the test waiver by completing the waiver request form.
Candidates who are below a 3.0 GPA are strongly encouraged to take either the GMAT or GRE to show the admissions committee they have the academic ability to handle the rigors of the MBA program.
Interested in submitting a test score for your application?
Preparation is essential to get a good GMAT score. Statistics from the Graduate Management Admission Council (GMAC) confirm a study hours/score correlation.
A Graduate Management Admissions Test (GMAT) score is preferred. The test should be taken within five years of the term for which you are applying. Please direct the testing service to forward your test results to the University of Wisconsin–Madison (institution code: 79K-2S-72).
A Graduate Record Examination (GRE) score will also be accepted. Please direct the testing service to forward your test results to the University of Wisconsin–Madison (institution code: 1846).
We look for students with strong verbal and quantitative skills, however there is no minimum score requirement for the GMAT or GRE. (See how your scores compare with our student base: Class Profile)
To help you do your best on the GMAT, we offer a practice test as an effective way to replicate the testing environment and familiarize yourself with the types of questions asked. Take a free mini quiz from GMAC and the Wisconsin School of Business.
A TOEFL, IELTS, or PTE score is required for international students. The requirement can be waived if you have an undergraduate or master's degree that was taught in English.
For more information, view International Applicant details.
Include past work experience, educational accomplishments, demonstrations of leadership, and ways in which you have grown professionally.
The short answer questions are required and are an opportunity for you to share more information about your career goals. Please answer the questions in full. Essay responses are limited to 600 words each.
The Wisconsin MBA allows you to specialize in a functional area of business, please tell us why you have selected that functional area of business. What are your post MBA career goals and how will the specialization help you reach your career goals?
Share a time in which you engaged with a perspective, identity, community, or experience that was different from your own and how it impacted your worldview.
Share a time you took on a leadership role at work or within your community and how did that role helped shape you as a leader.
Please use this optional essay to communicate additional information about yourself that is not otherwise represented in the application and that you feel would benefit the admissions committee. Limit essay response to 600 words.
One recommendation is required; the admissions committee will accept up to two.
Ask someone familiar with your professional accomplishments to provide a recommendation addressing your leadership or management potential.
This individual may be a current or past supervisor or manager, a client or vendor, or a representative of a volunteer or community organization in which you are involved.
You will enter your recommender's name and email address into your application. The recommender will then receive an email with a link to your recommendation form. The recommendation forms are submitted separately from your application upon its completion. Do not wait for your recommender to submit their recommendation before submitting your application; however, your application will not be reviewed without the recommendation form.
$75 for both domestic and international students (additional $6 processing fee for international students).
Fee waivers available if active duty in the U.S. Military within five years of applying.
Payment by credit or debit card through the online application system; required to learn admissions decision.
Admissions interviews are by invitation only, with invitations extended after applications have been reviewed. Interviews will be with a member of the admissions committee.
A note about specialization
As part of the admission process, we ask you to choose a career specialization to focus your MBA journey. If you are certain, great. If you are still exploring your top two choices, we will work closely with you during your first semester to finalize the best match for your career goals.
Deadlines for Full-Time MBA Admission
Application due
September 28, 2023*
November 1, 2023
January 10, 2024
February 29, 2024
April 10, 2024
June 4, 2024
*Early decision deadline for candidates committed to attending the program. If admitted, you will pay an early enrollment deposit and withdraw your consideration at other schools.
We offer multiple deadlines to apply. Apply for the deadline that best works for you. If you submit between deadlines, we will review your completed application after the next deadline. If admitted, your enrollment deposit date will be communicated to you in your online admission letter.
All applicants will be considered for merit aid based on the merits of your application. Merit aid is communicated at the time of admission.
Merit aid priority deadline: January 10, 2024
International applicants final deadline: April 10, 2024
Domestic applicants final deadline: June 4, 2024
Consortium Applicants
The Consortium for Graduate Study in Management is the nation's largest diversity network, linking top-tier students, leading MBA programs, and corporate partners. It aims to increase representation of African Americans, Native Americans, and Hispanic Americans in education and business.
U.S. citizens and permanent residents who can demonstrate a commitment to The Consortium's mission can apply to the Wisconsin MBA through The Consortium and be considered for a Consortium fellowship with financial and other benefits.
Apply to Wisconsin School of Business through the Consortium
Consortium application deadlines: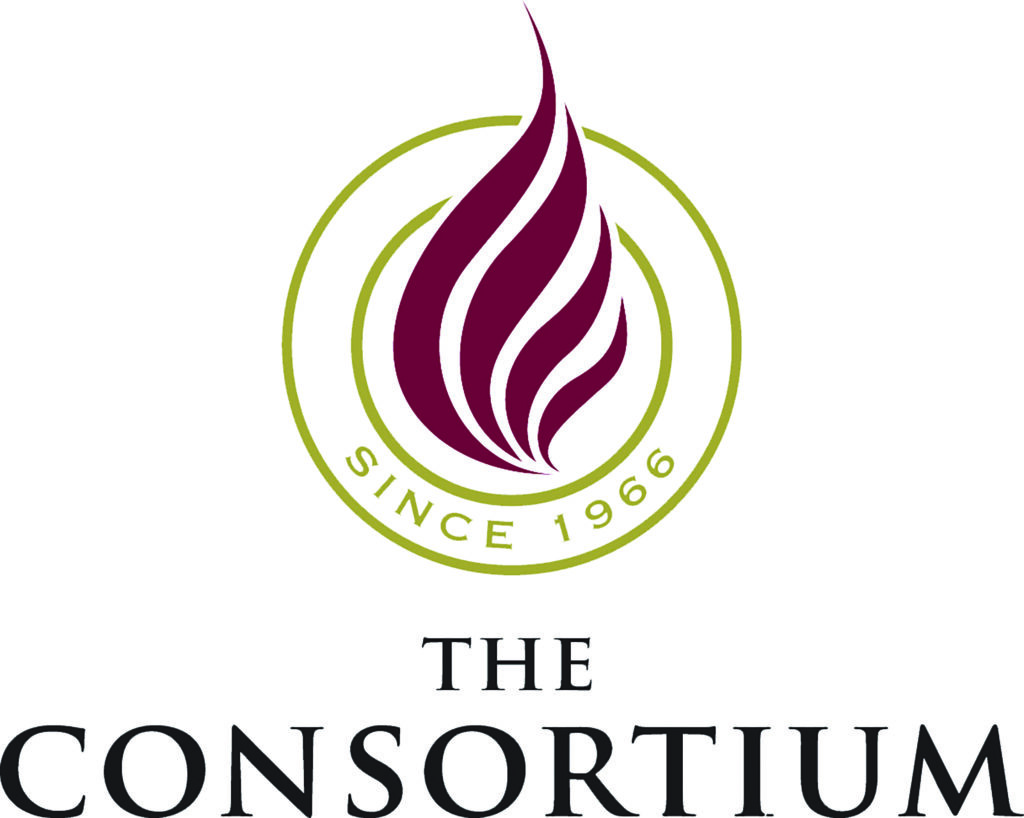 Contact our Consortium liaisons to learn about their program experiences.
Meet the Full-Time MBA Consortium Liaisons
International Applicants
Test of English as a Foreign Language (TOEFL)
Applicants whose native language is not English or whose undergraduate instruction was in a language other than English must achieve a score of 100 or higher on the Internet-based TOEFL (or score of 600 on the paper-based TOEFL) within two years of the intended start. Waivers are available if your four-year undergraduate degree and/or master's degree was in English or you worked in an English-only speaking company for at least 2 years. Please direct the Educational Testing Service to forward your test results to the University of Wisconsin–Madison (institution code: 1846)
Results of the IELTS (International English Language Testing System) or PTE (Pearson Test of English, institution code: NML-ZH-25) will also be accepted. An IELTS minimum score of 7.5 or higher, or a PTE internet-based score of 73 or higher or paper-based score of 80 or higher, is required.
An international applicant whose four-year undergraduate degree and/or master's degree (minimum of eight semesters total) instruction was in English, or who will complete such a degree prior to matriculation at the University of Wisconsin–Madison, may request a waiver. To request a waiver for the language test requirement, please select the TOEFL test type in your online application and select "Request a Waiver" for the English proficiency test. We will confirm that English is the language used at the academic institution where your degree was conferred.
Financial statement
Evidence of adequate financial resources for the anticipated duration of the program is required by the federal government for visa documentation upon admission to the Wisconsin MBA Program. It is not required as part of the Wisconsin MBA application.
JD/MBA Applicants
The dual graduate degree in law and business is a cooperative program between the University of Wisconsin Law School and the Wisconsin School of Business. In most instances, completing the requirements for the JD/MBA Program will add about a year of study to the three years it usually takes to complete law school, and will save approximately one year of study.
Applicants to the JD/MBA Program must apply and be admitted independently to both schools. Application to both programs within the same year is recommended. Admission to the Wisconsin Full-Time MBA Program will be deferred for one year while you complete your first year of study in law.
Military Applicants
When you're ready to transition to a civilian career, the structure and collaborative environment of the Wisconsin MBA provide the perfect complement to your military background. You will enhance your valuable leadership skills and gain new knowledge and insights the business world needs.
Post 9/11 GI Bill
The Post 9/11 GI Bill will pay all tuition expenses for military veterans who qualify.
Under the bill, both in-state and non-Wisconsin-resident veterans receive in-state tuition rates. Those who do not qualify can receive assistance with tuition costs under the Yellow Ribbon Program.
Veteran's Choice Act (2014): In-State Rates
To qualify for in-state rates under the Post 9/11 GI Bill, a student must be a veteran (no longer on active duty) or on terminal leave (final leave or vacation being used up prior to their actual end date). Students must also enroll within three years of leaving active duty.
Yellow Ribbon Program
As a Yellow Ribbon School, UW–Madison and the VA jointly cover nonresident fees for students who do not already qualify for in-state tuition and fees.
Merit-Based financial aid
Military veterans will be considered for merit-based financial assistance awarded by the Wisconsin School of Business in the form of scholarships or fellowships; no separate merit-based financial aid application is required.
Resources To Help With Your Application
Chat with admissions
As admissions professionals, we do this for a living because we are passionate about supporting students on this life-changing journey. Let us help!
FAQs
Check out our FAQs page for answers to your questions.
Admissions events
Attend an admissions event to learn about the program and our specialization advantage.
Webinars & podcasts
Our webinar series includes an on-demand application webinar and videos on topics such as preparing for the GMAT. Our application-strategy podcasts are also a great resource.
Student ambassadors
Our students are ready to answer your questions and share insider information, including career paths.