Navigate Dynamic Real Estate Markets
Get unmatched real estate knowledge along with a general management core. In this top-ranked program, manage real assets, visit global companies, and solve real estate challenges.
Whether you want to manage million-dollar portfolios or develop affordable housing projects, you will be positioned to make an immediate impact.
6
Real Estate MBA Program
—U.S. News & World Report, 2023-2024
Attend
Sponsor of Annual Global Real Estate Market conference in New York
Learn
Manage the complexities of commercial real estate and pursue focused tracks in private equity or applied real estate investment
Connect
1,800+ member Wisconsin School of Business Real Estate Alumni Association (WREAA)
Curriculum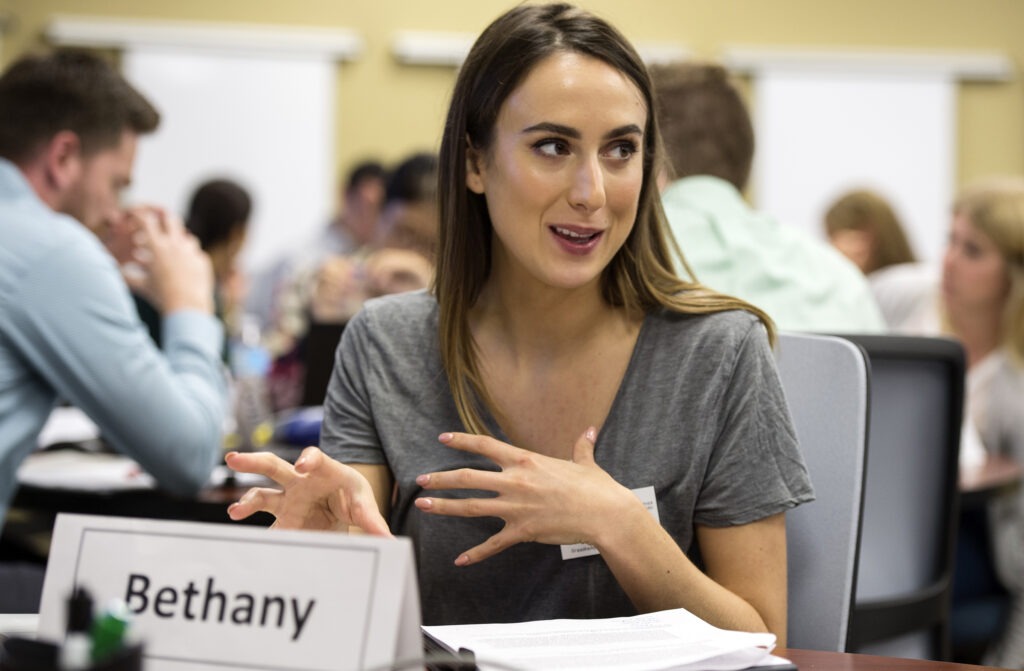 The curriculum integrates a strong foundation in general management with highly focused preparation in real estate. Specialized courses begin your first semester, enriching your internship and applied learning experiences.
Customize with additional electives in a wide variety of topics in business, law, engineering, and urban and regional planning. You can also pursue one or more graduate-level certificates in topics such as business analytics, entrepreneurship, strategic innovation, and sustainability.
Year 1
First Semester
Financial Accounting
Introduction to Financial Management
Leading and Working in Teams
Marketing Management
Data to Decisions
Operations Management
Real Estate and Investment
Second Semester
Ethics, Integrity and Society
Integrated Company Analysis
Business Strategy
Economics for Managers
Techniques in Real Estate Valuation OR Theory of Security
Analysis
Real Estate Capital Markets OR Elective
Year 2
First Semester
Applied Security Analysis and Investment Management I
Electives (3)
Second Semester
Applied Security Analysis and Investment Management II
Electives (2)
Three Commercial Real Estate Tracks
Build focused expertise in your desired career path with 12 credits concentrated in each track and specific applied learning and client-facing experiences.
Commercial Real Estate Development Track
Gain skills and knowledge to successfully manage the development process, from project planning and management, to investment and financing decisions, to property valuation, property management, and real estate asset management.
Core Courses
Commercial Real Estate Development
Real Estate Valuation and Feasibility Analysis
Real Estate Capital Markets
Real Estate Finance
Along with an extensive roster of multidisciplinary electives.
Applied Real Estate Investment Track (AREIT)
The first program of its kind in the country, the Applied Real Estate Investment Track (AREIT) gives you the opportunity to work with a team to manage a live $1.7 million portfolio of real estate investment trusts (REITs). Develop fundamental research and portfolio management skills by blending a thorough theoretical foundation with the firsthand experience and challenge of managing real money and working successfully as a team. An advisory board of REIT industry professionals serves as the "client" and provides advice and guidance on investment decisions and presentations. Work directly with executives at REITs, money managers, and sell-side analysts, as well as an AREIT board of leaders in REIT portfolio management, private equity investors, plan sponsors, and other professionals.
Work in a team to:
Create a view on real estate property sectors through sector reports
Underwrite, value, and present stock recommendations for the portfolio
Monitor the portfolio and make adjustments throughout the year
Create a view of macro economy and then update the view as new data becomes available
Monitor capital markets
Private Equity Track
The Private Equity Track is a unique student/alumni investment board private equity fund, the mission of which is to invest outside capital in an educational setting to deliver real returns for investors. The student team makes investment recommendations in a variety of private investment funds. You learn to structure investments across a range of property types, regions, and investment vehicles.
Work in a team to:
Construct an investment criteria sheet
Vet prospective private-placement memoranda
Visit prospective investments
Create an investment pipeline
Present opportunities to the investment committee
Generate an annual report/pitch book
Applied Learning
Small program size means you get a lot of interaction with students and faculty as well as alumni and corporate partners plus hands-on experience to build your résumé.
Enter numerous nationwide case competitions
Invest real money in either publicly traded REIT shares or limited partnership interests in live real estate transactions nationwide across all property types (AREIT and PE tracks)
Gain leadership experience and engage with real estate alumni nationwide through the Real Estate Club and Women in Real Estate (WIRE) Club
Participate in global study tours and domestic field trips via applied learning tracks and clubs
Make industry connections at alumni events, board conferences and events, and through our mentor program
Expert Support and Career Connections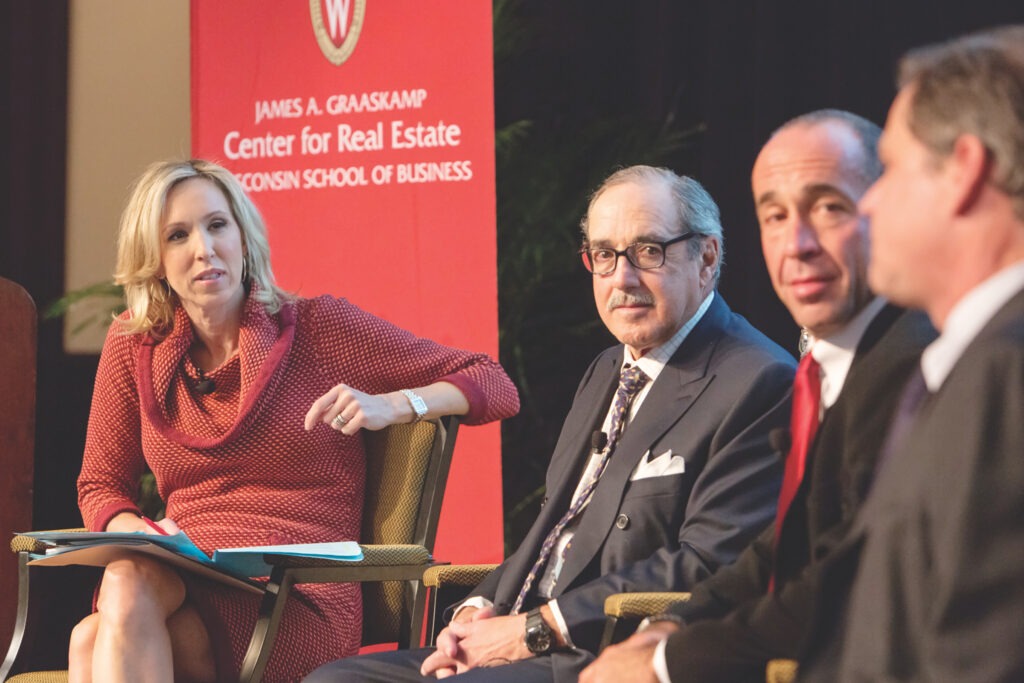 Knowledge Center
The specialization is supported by the James A. Graaskamp Center for Real Estate. Named for the late James A. Graaskamp, a legendary figure in real estate education at Wisconsin, the center serves as your link to alumni and the global professional real estate community. An advisory board of 130 real estate leaders supports the program, advising, participating in exclusive board lifelong-learning opportunities and conferences, and contributing as guest lecturers and mentors.
Learn more about the Graaskamp Center
Advisory Board
Highly engaged advisory board members have deep ties to industry and consult the specialization on curriculum, projects, and networking.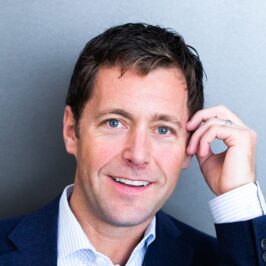 Brian Eisendrath
Vice Chairman and Managing Director,
CBRE, Inc.
Brian Eisendrath, recently named #1 Rainmaker by GlobeSt.com Real Estate Forum, sources aggressive capital for institutional and high-net-worth clients. Since 2007, Brian and his team have closed over $20 billion across more than 800 transactions.
World-class Faculty
Our expert faculty members offer a deep-dive real-estate program that sets you apart.
Mark Eppli
Director,
James A. Graaskamp Center for Real Estate
Faculty Associate, Real Estate and Urban Land Economics
Mark Eppli is widely published in commercial real estate and serves on a number of boards, including the Federal Home Loan Bank of Chicago. Eppli was named a "Distinguished Fellow" by NAIOP, a national commercial real estate organization, which recognizes him as a foremost real estate policy expert. He has received awards and recognition for his efforts to attract minorities to the real estate industry, most recently The Greater Milwaukee Foundation's 2021 Civic Leadership Award.
Program Voices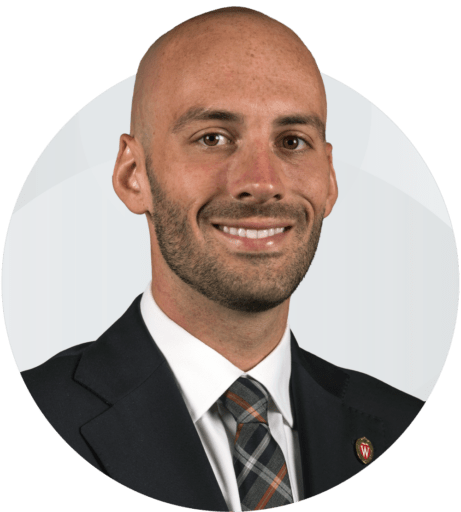 "Working as a consulting mechanical engineer and construction manager inspired me to transition to real estate. The Wisconsin specialization model allowed me to get exposure to core business classes and immerse myself in real estate from day one. The deep-dive curriculum in our first year has positioned me to join the industry at the level I want."
Associate, Northwood Investors
"The Wisconsin MBA gives me the unique opportunity to specialize in exactly what I want to do. My goal was to become a real estate developer. With the Wisconsin MBA I got a high-quality business foundation that gave me career flexibility. I also got a focused, deep dive into all aspects of the real estate industry, from properties through portfolios."
Development Director, Dimension Development
"The greatest benefits I've gained from the Wisconsin MBA Program in real estate have been the quality of education and access to a powerful network of real estate practitioners. Wisconsin's real estate program prepared me to successfully reenter the industry as a trained commercial real estate professional, with the skill set to deliver an immediate value to my role within real estate investments."
Director - Real Estate Debt and Equity Investment, Northwestern Mutual
Get To Know Our MBAs
Hear about students' experiences in the program.
Connect With Top Employers
Connect with employers through classroom visits, networking events, and applied learning projects. Frequent recruiters:


Real Estate Careers
Common career paths
Commercial or Residential Development
Lending and Finance
Asset and Portfolio Management
Common job titles
REIT Analyst
Transactions Associate
Real Estate Manager
Senior Financial Analyst
Portfolio Manager
Vice President
Real Estate Development Associate
Acquisitions Associate
Commercial Real Estate Analyst