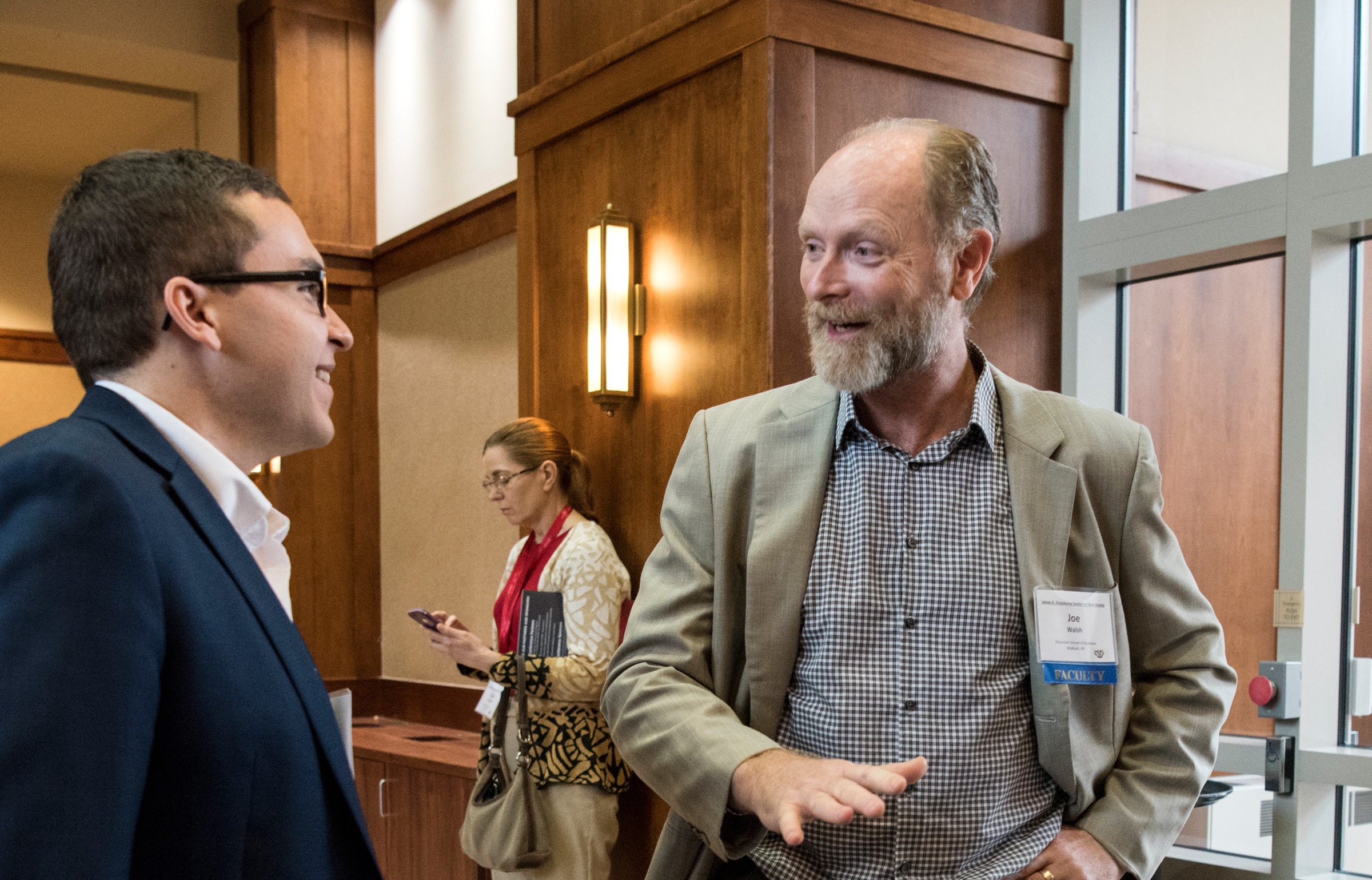 About
Our goal is to be the global leader in real estate education and research.
---
The Graaskamp Center for Real Estate has a century-long tradition in fostering excellence in real estate education, research, and outreach. Our goal is to enrich the real estate experience at the Wisconsin Business School for our students, board members, alumni, faculty, and employers and create a community of real estate students and practitioners engaged in lifelong learning and career development.
Graaskamp Center programs:
Wisconsin's real estate programs are consistently ranked as top real estate programs by U.S. News & World Report. The Center also serves as a model for exploration through innovative applied learning tracks, case competitions, industry conferences, field trips, and experiences that engage our alumni and colleagues around the world.
Mission, Vision and Values
Mission: Be the global leader in real estate education.
Vision: Be the preeminent real estate program recognized for developing responsible professionals that address land use and social issues through critical thinking and applied learning, impactful and rigorous research, and collaborative policy and industry outreach.
Values: Create an interdisciplinary learning environment that fosters innovative thinking and creative problem solving while respecting others and acting with integrity.
Components of the Graaskamp Center
Real Estate Undergraduate and Graduate Programs: Administer and support the Real Estate MBA and MS Programs, including three career tracks. Support expansion of undergraduate co-curricular and career activities.
Graaskamp Advisory Board: Recruit real estate industry leaders to foster reciprocal learning and innovation among students, faculty, fellow board members and the community.
Industry Outreach: Share our knowledge and innovations for the benefit of our communities.
Research Excellence: Support faculty research excellence.
History
The Graaskamp Center for Real Estate has its roots in the work of legendary economist Richard Ely and was renamed in 2007 from the Center for Urban Land Economics Research (CULER) to the Graaskamp Center in honor of the late James A. Graaskamp. Professor Graaskamp was an extraordinary educator and ardent champion of the field.
Affectionately known as "The Chief," Graaskamp was a passionate believer in a multidiscipline approach to real estate academia, combining financial, environmental, governmental and social elements into a comprehensive blend of theory and practice. The Center continues his legacy by fostering excellence in real estate education, research, and outreach through community and professional partnerships.
This combination of academic study, applied learning, and global perspective gives our students a solid foundation worthy of the Graaskamp Center's 130-year history and feeds the critical thinking skills and entrepreneurial spirit needed to take real estate forward.
The Digital James A. Graaskamp Landmark Research Collection
In 2008, thanks to joint funding from the Wisconsin Real Estate Alumni Association and Counselors of Real Estate, the Digital James A. Graaskamp Landmark Research Collection was completed.
The collection contains over 165 of Landmark Research's consulting reports completed between the late 1960s to the early 1990s. There are appraisals, market and feasibility studies, as well as other types of research and analysis.
Visit the collection at the University of Wisconsin's Digital Collections.
Additional Resources